Tongue cleansing has been medically shown to improve both oral care and wider health issues. Our tongues are almost a third of the surface area of our mouth and the rich surface of papillae is like a deep-pile carpet making the tongue an excellent trap for decaying food debris and bacteria. Medical evidence has shown that this funky cocktail creates bad breathe, plaque and dental decay whilst clogging the tongue's surface to reduce our taste sensitivity – the latter is of particular importance to any food or wine connoisseurs, particularly sommeliers and food critics.
This is where AMANO comes in, a brand of tongue cleanser (also referred to as tongue scraper – but we prefer cleanser) that has been around since Chris Evans was presenting The Big Breakfast (if you remember that breakfast TV show then you're definitely not a Millennial!).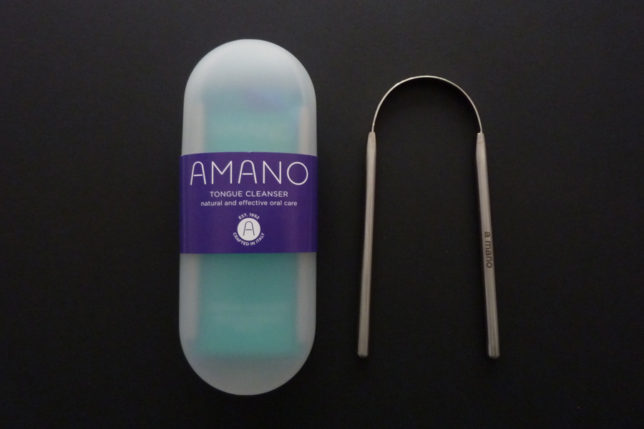 The Italian designed AMANO tongue cleanser range comes in a variety of eye-catching designs with creative names like Punto Dulce and Lavender Dawn costing between £10 and £12. However, we love the special edition Neoclassic AMANO 2017 launched to celebrate the company's 25th anniversary. Made from German 18/8 Austenitic Surgical Grade Steel, this AMANO is built to last and designed to deliver a superior tongue cleansing performance.
As the Neoclassic AMANO 2017 is made from 18/8 Austenitic Steel it can be placed in an autoclave to achieve perfect sterilisation. If you don't have an autoclave at home (shame on you!), a simple rinse under a hot tap after use is enough to keep it clean and ready for the next use.
Over the last 25 years the AMANO tongue cleanser has gathered a huge fan base including dental professionals from Dr Nilesh R Parmer (Young Dentist of the Year 2014) to countless dental hygienists all the way through to wine professionals from the Head of Fine Wine at Corney and Barrow to Kathrine Larsen, UK Sommelier of the Year 2014.
Even top English Premier League Football Clubs have bought AMANO tongue cleansers for their players… not to mention the praise it has received from dozens of publications from The British Dental Journal to Decanter and Tatler.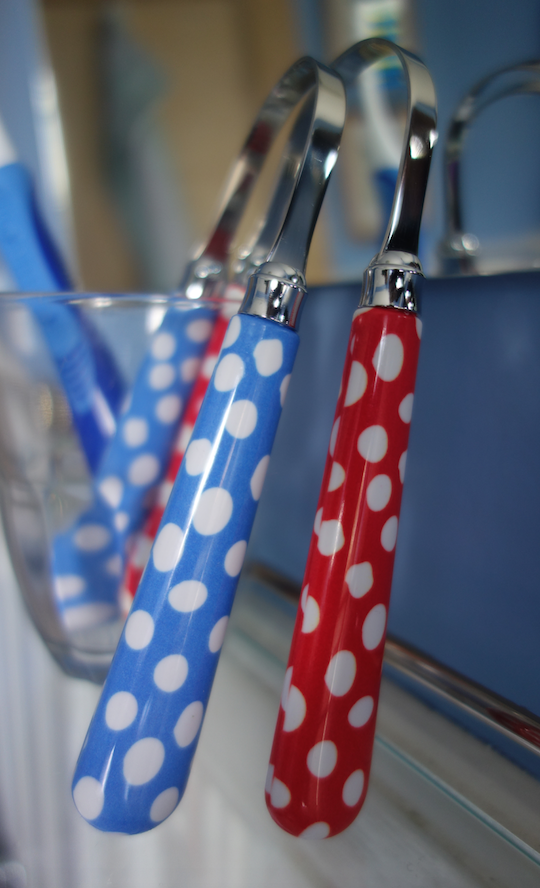 Both Oral B and Colgate have stated that tongue cleansing is a key component to control bad breath and halitosis. And in a recent clinical trial where AMANO was up against other tongue cleansers & scrapers, 70% said the AMANO tongue cleanser was "excellent" – even though it was the most expensive one in the trial.
We were also pleased to read that AMANO has worked with The Malnutrition Task Force to present simple and practical strategies for reviving fading palates for the 1 million people in the UK who have lost taste perception in later life.
Whether you're a Millennial wanting to remove the remnants of a heavy night of partying, a foodie wanting to look after your refined palate or an older person concerned about loss of taste sensitivity, AMANO is the answer to all your oral care issues. No wonder The British Dental Journal recently described the Neoclassic AMANO 2017 as "the Roman Emperor of tongue scrapers". We couldn't agree more!
AMANO is available from amanotonguecleanser.com and is stocked at Harrods, Selfridges, John Bell & Croyden, Planet Organic and D.R. Harris stores.