Representing the next generation of design-led Hilton Hotels, Hilton London Bankside is located in the heart of SE1 and only a stone's throw away from some of London's most-visited landmarks.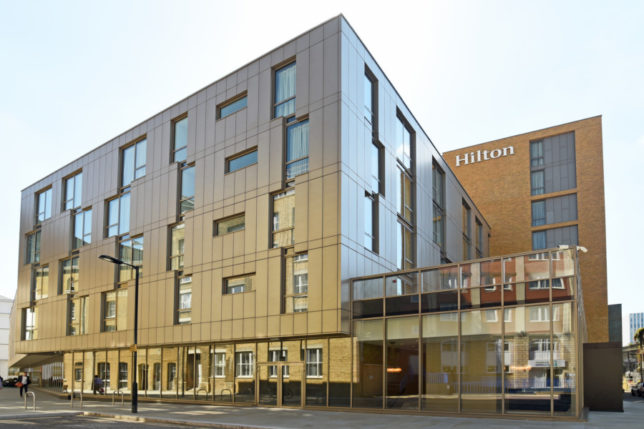 With a strong focus on design, each part of the property has been carefully created to reflect the fascinating history and ambiance of the surrounding area, combining the authentic Bankside urban grittiness and polished contemporary design.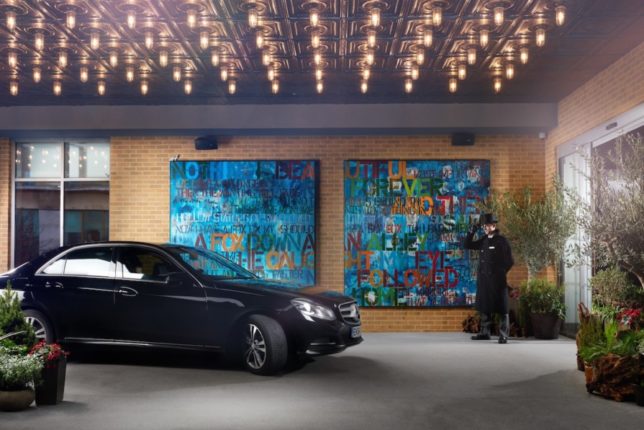 This riverside district lines the Thames with historic treasures, live music, street markets, pop-up events and award-winning museums. Set in one of London's oldest and most culture-rich parts of the capital, Hilton London Bankside is ideally located just a walk away from some of London's most famous landmarks including Tate Modern, Shakespeare's Globe, Borough Market and The Shard.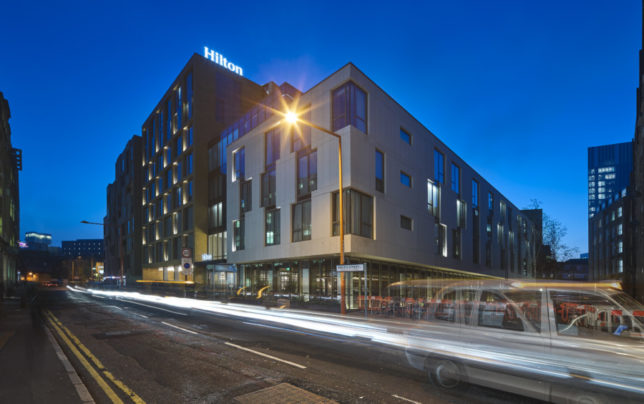 Hilton London Bankside boasts 292 designer inspired guest rooms. We enjoyed the comforts of one of their Executive Rooms which was stylishly decorated and a well appointed room – although the Standard rooms are equally as comfortable.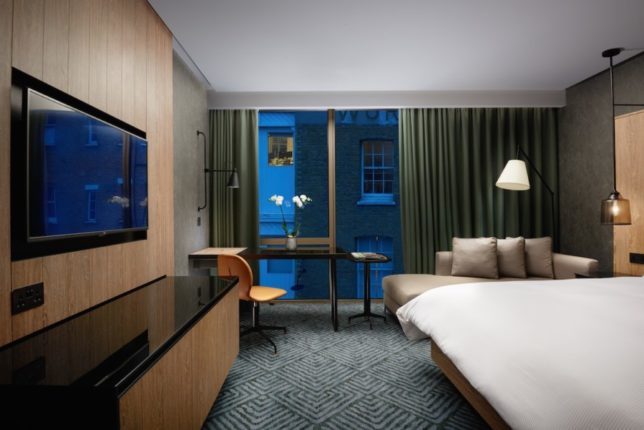 The unique advantage for guests staying in Executive Rooms or Suites enjoy access to the Executive Lounge with a complimentary breakfast served each morning and refreshments throughout the day. The hotel also has a small fitness studio with a 17 metre heated swimming pool and a modern gym for those who like to keep up with their keep fit.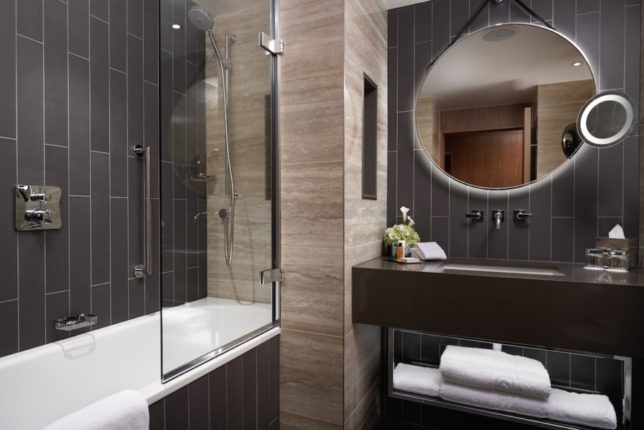 In a successful juxtaposition of the old and the new, the hotel's restaurant OXBO Bankside serves as a local neighbourhood eatery offers interesting dishes with fresh authentic ingredients including regionally sourced artisan meats, fish, herbs and vegetables all prepared in the open kitchen which allows diners to get closer to the culinary action and also chat to the chefs during their less busy moments.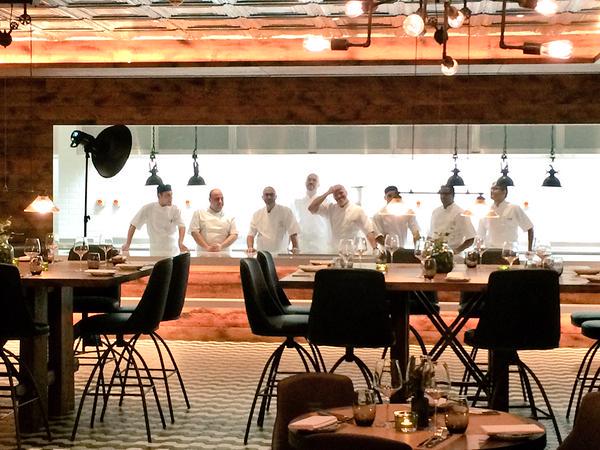 The A La Carte menu delivers a contrast of exotic flavours and British produce to give old English favourites a creative twist. Executive Chef Paul Bates oversees the kitchen making OXBO Bankside a vibrant addition to the area's thriving culinary scene.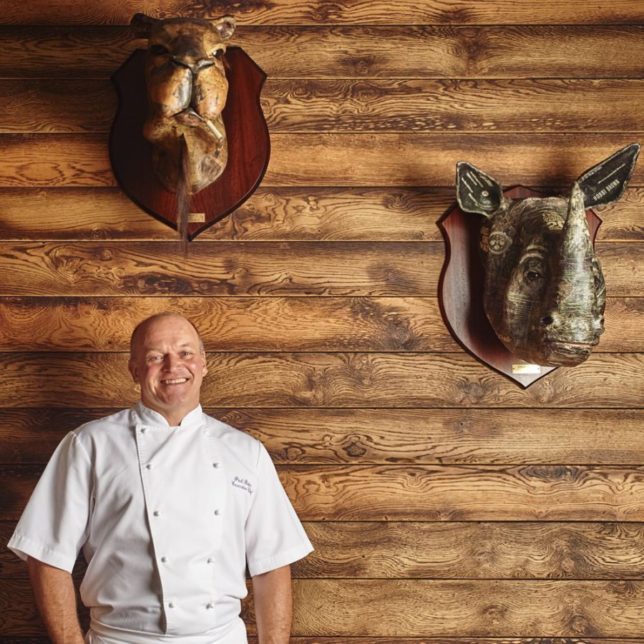 Alongside the restaurant is The Distillery, the hotel's bar is located on the site of Stevenson & Howell's Standard Works – a former Victorian essence factory operating in the 1800's.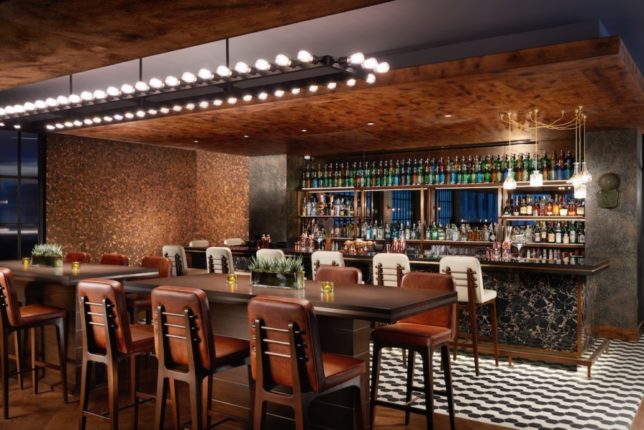 The bar serves an impressive array of over 50 hand-picked gins, signature cocktails and its own Distillery beer.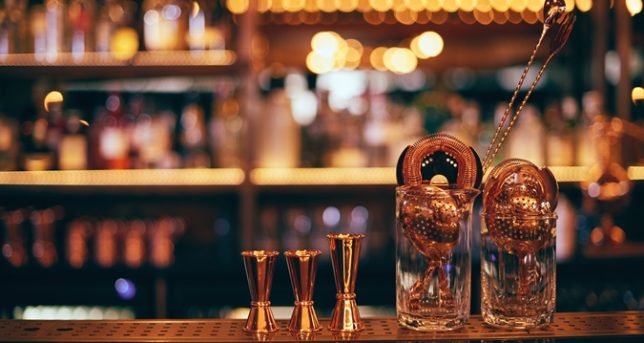 The bar is a great place to enjoy a pre or post dinner drink or two whilst watching the mixologists display their craft, keen as they are to impress with their creative concoctions.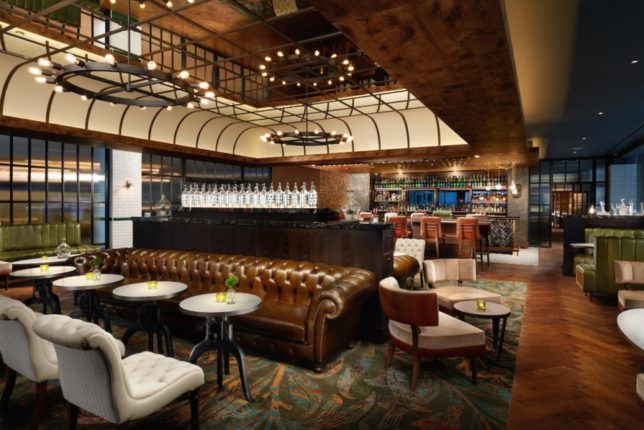 We dined on the set menu at OXBO Bankside which although restricted would offer most enough choice as long as allergies or dietary requirements don't come into play. At £21 per person for 3 courses, the menu changes on a weekly basis.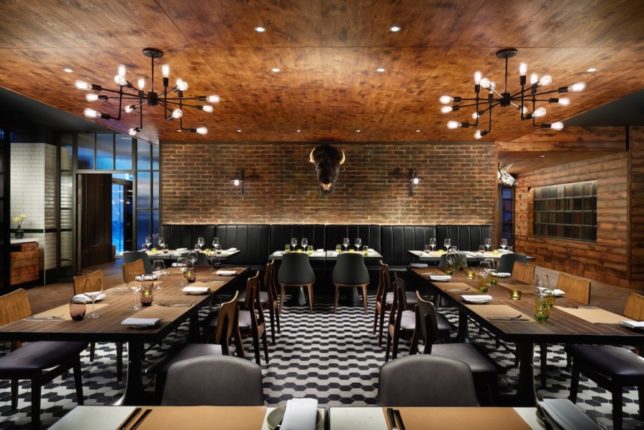 The traditional tastes of British classics have been amplified by Executive Chef Paul Bates with the use of an eclectic mix of spices, herbs and garnishes which create an interesting culinary fusion of provenance, culture and invention.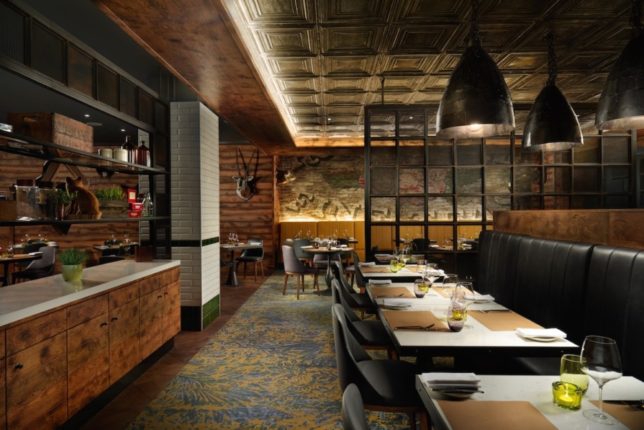 This popular Bankside dining destination has a delightfully modern decor including a menagerie of extraordinary creatures from the 'MOUNTED BUT NOT STUFFED' collection by the successful British artist David Farrer. These unique papier mache trophy heads delight OXBO's diners and are internationally acclaimed in their own right. We spotted everything from a dorky giraffe to a mythical unicorn!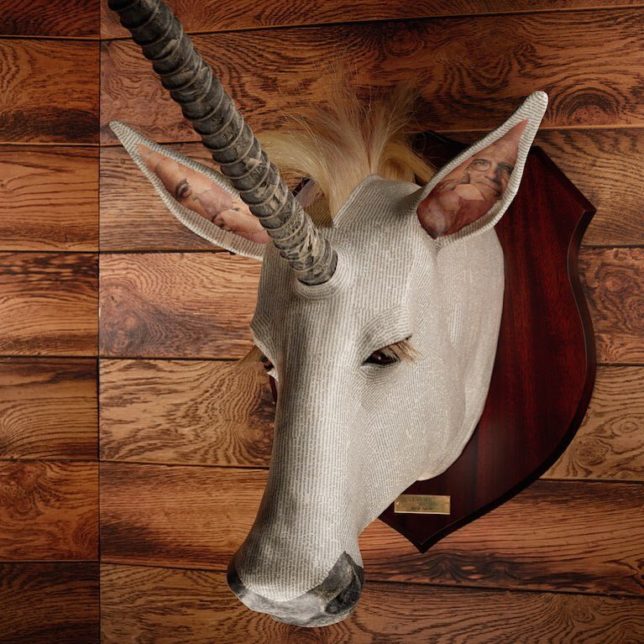 Starters included Celeriac Soup with green celery, walnut and Oxspring Ham Wrapped Duck Terrine with fig puree, salsify salsa and walnut toast. Mains on offer included Gloucestershire Lamb with crisp sweetbread, hispi cabbage, marjoram and beetroot. For our vegetarian friends would be delighted with the Roasted Baby Cauliflower with lightly spiced pumpkin puree, germinated lentil and broccoli.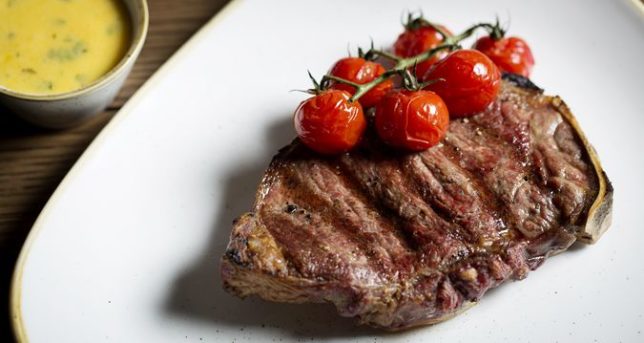 If those starters and mains don't inspire your appetite, for additional supplements one's choice extends to a Grilled Grisham Squid starter for an extra £5.50 and a Casterbridge Rib Eye Steak main course for an additional £12.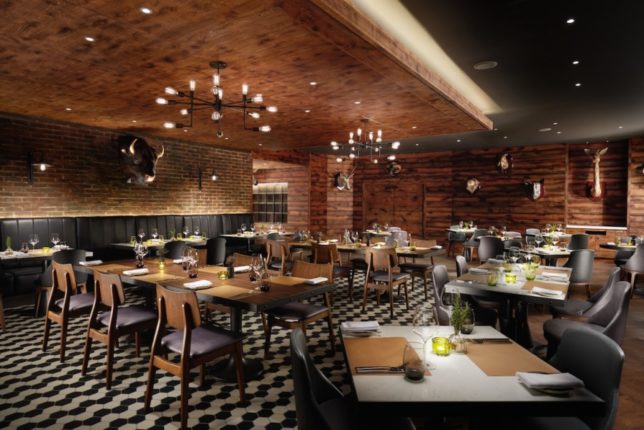 The menu will be gently stimulate your senses by the combination of authentic British ingredients and exotic world influences.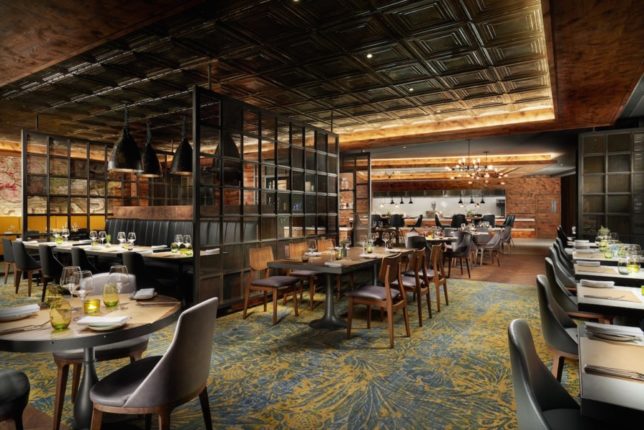 Dessert is always sure to end things on a sweet note. We had a choice of a very pretty looking Caramelized Pear & Milk Chocolate Verrine or a that fail-safe twist on an old classic… the Deconstructed Bramley Apple Turnover. The dessert is paired nicely with an ice cream flavoured with cinnamon  – the go-to spice partner of any decent apple dessert.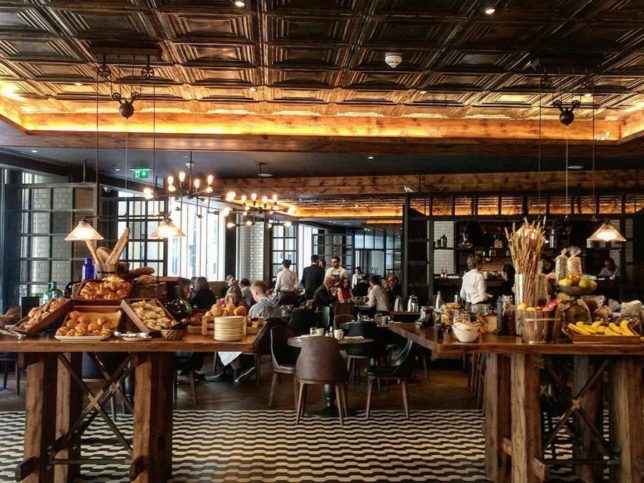 The hotel breakfast the next morning was one of the best offerings we've had in a long time in terms of choice, quality and presentation.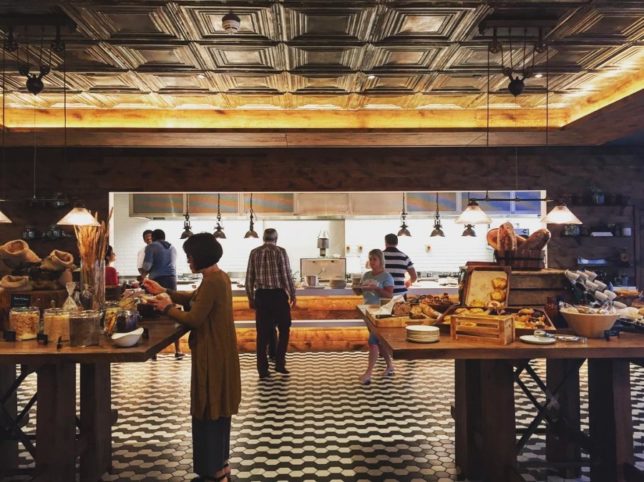 Highlights included the malted pancakes, freshly baked viennoiserie pastries and the house roasted nut & seed granola.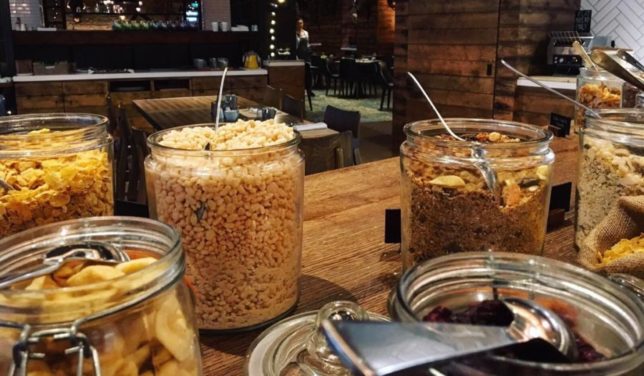 If breakfast gets you thinking of weekend brunch, then we also highly recommend the Saturday Brunch offering at OXBO Bankside as one of the best in town. Check out our Bottomless Brunch review here.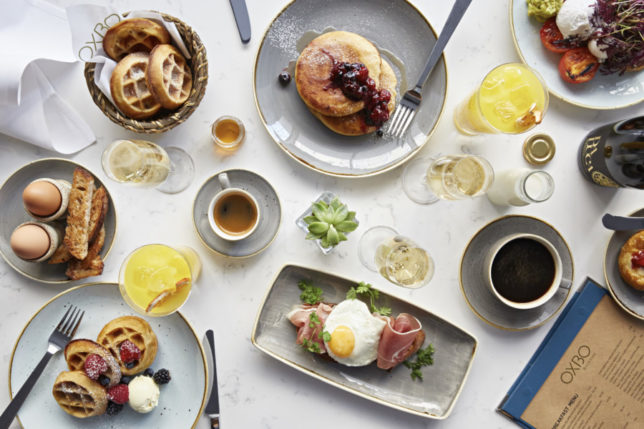 For further information on the hotel and to check availability for your stay at Hilton London Bankside, please see the contact details below.
Hilton London Bankside
2-8 Great Suffolk Street, London SE1 0UG
+44 (0)20 3667 5600
http://londonbankside.hilton.com
@HiltonBankside @OXBOBankside
#hiltonlondonbankside #oxbobankside