Ahoy there! Ever wanted to sail on a million pound yacht, explore unspoilt beaches and get away from it all, without the hassle of owning the yacht? With the help of our friends at diYachting, we've put together our top 10 tips to help you escape the hustle and bustle of the mainland this summer by chartering a private yacht for your next holiday.
1. Look for a yacht charter specialist that have crewed yachts available. There are several companies offering yacht charter, but only a handful that offer luxury crewed yacht charter. With a full-time captain and crew onboard, all you need to do is decide what to pack and enjoy the scenery from your private yacht.
2. Get ready to experience A list luxury. A crewed yacht charter, offers a similar level of luxury as a private ski chalet or villa. As you rise on deck after a night onboard your private yacht in a secluded anchorage, your chef prepares a gourmet breakfast and makes sure that your coffee is brewed to perfection. Your Captain then runs through your itinerary and makes sure your yacht is set to take in your favourite beaches, anchorages and ports, each day so make sure you highlight any places on your 'must-see' list.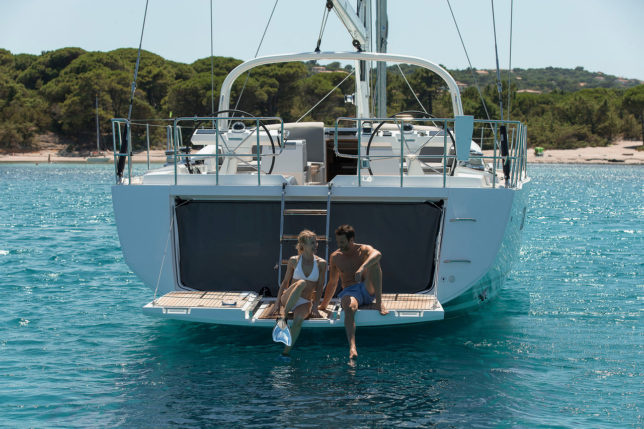 3. The yachting season in the Mediterranean is generally from May to October, but make sure you secure your yacht well in advance so that you get the best yacht at the best price.
4. It's important to know what to look for within the hundreds of yachts available. A monohull offers great sailing whilst a catamaran offers plenty of space for all the family. Find a specialist yacht charter company to guide you through the options depending on your group size and preferences.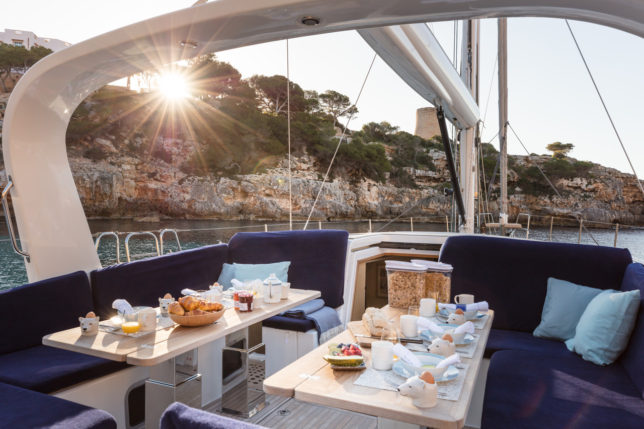 5. Your itinerary isn't a fixed route with a crewed yacht charter holiday. This benefit means that the crew will work with you to make sure you see and do all that you want to whilst on holiday. Your yacht is your private vessel for exploring the coast and discovering islands and anchorages at your own speed.
6. Don't worry if you're new to sailing. The full–time crew allow you to do as little or as much as you like onboard. Whilst sailing, you can take the helm or let the crew do all the work so you can relax with a book or soak up the picture-postcard views with your family and friends.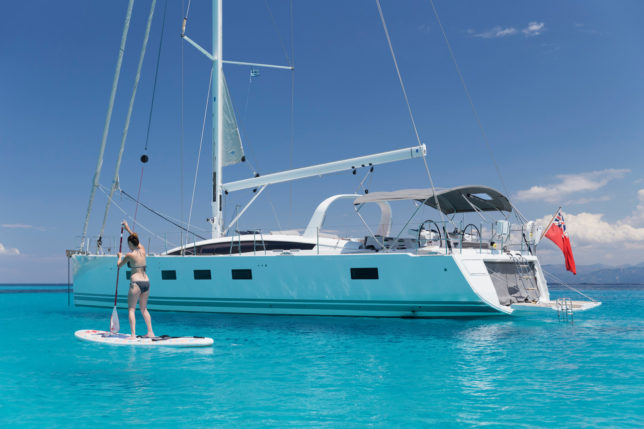 7. Find your inner adventurer with most luxury yachts coming complete with things like stand-up paddleboards or the more adventurous can go wakeboarding or water-skiing. Or head ashore to explore coastal towns and local historic sites.
8. The transition is simple between a bare boat holiday to a crewed yacht holiday for the experienced sailor. Instead of a basic boat you get to charter and sail a million pound yacht built and developed for and by a private owner, full of all the toys and mod cons; air-conditioning, dishwashers, generators, water-makers, carbon rigs and booms, 3DL sails, luxury furnishings, proper tenders with waterskis, wakeboard, a windsurfer, inflatable paddle boards not to mention a full-time Captain and Crew.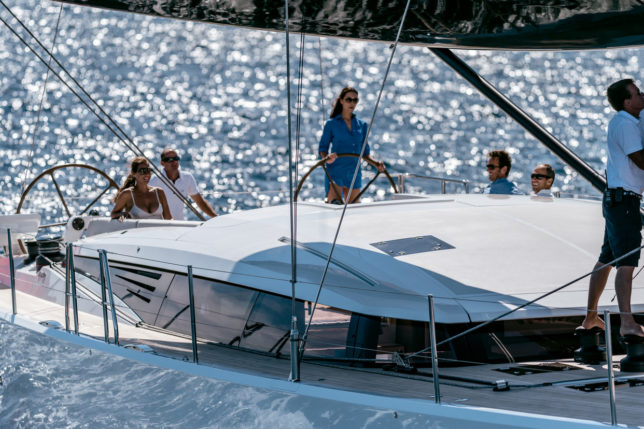 9. Break away from the norm. A crewed yacht charter provides the ultimate floating platform to create memories that will last a lifetime.
10. Get a group together. Whether you're looking for a relaxing family cruise, a fun group get-away, a dream couples break or a big group celebration, a crewed yacht charter offers relaxation and exploration all from the comfort of your super yacht, the perfect way to celebrate in style.
diYachting are a leading yacht charter company specialising in luxury crewed yachts in the 50-80ft range. For more information go to www.diYachtCharter.co.uk