Combining the very best regional Italian ingredients with traditional Neapolitan recipes, 'O ver is just a short walk from London's Borough Market and London Bridge station. Healthy, delicious, genuine Neapolitan street food is the mantra on which 'O ver was conceived. Located in the heart of London's foodie district, 'O ver offers a fresh stance on Italian cuisine and is the ideal place for city workers and tourists looking for a quick cicchetti at lunch or Londoners wanting to escape the city's buzz in the evening for a relaxed leisurely dinner.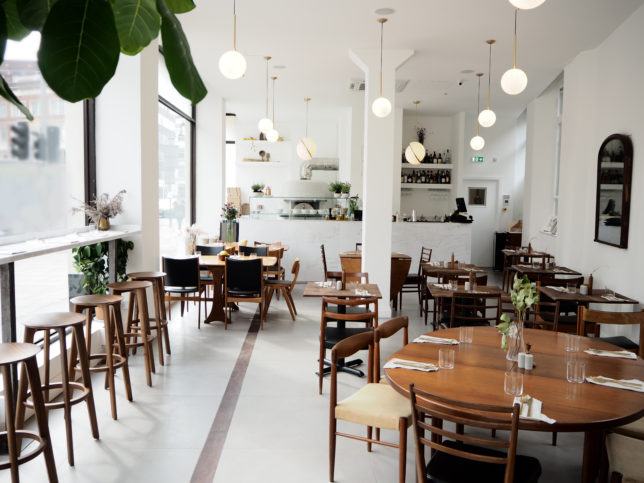 It is the first restaurant in the UK to use the unique ingredient of Pure Sea Water in many of its dishes, from their wood fired pizzas, fresh pasta, homemade breads, Neapolitan street food, fresh seasonal salads, vegan options and handmade traditional desserts. Pure Sea Water has been scientifically proven to have more health benefits than traditional table salt, whilst also significantly improving the taste and texture of food. Surprisingly eating pizza here will not leave you with that bloated feeling so often associated with Italian food.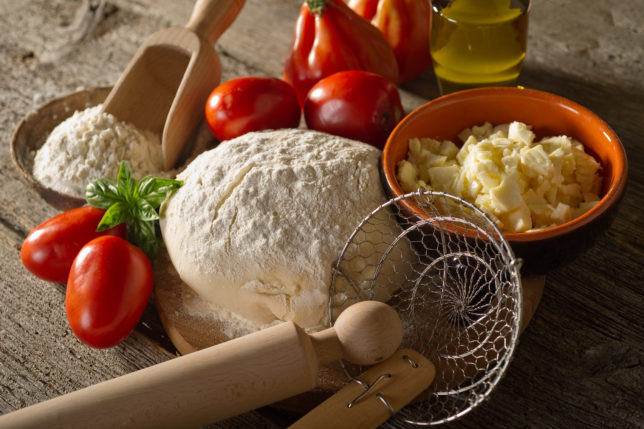 Pure Sea Water is 100% natural and contains 40 times less sodium chloride than table salt and boosts the consumption of 93 trace minerals essential to the human body. Pure Sea water is extracted from the purest areas of the Mediterranean, which is then analysed for quality and naturally micro-filtered without the use of chemicals before being packaged.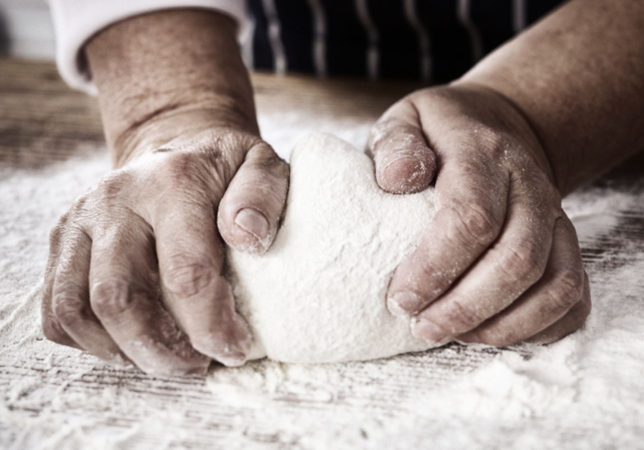 'O ver's head chef comes from "Associazione Verace Pizza Napoletana", an organisation which supports the True Neapolitan Pizza, ("Vera Pizza Napoletana"), both in Italy and worldwide. The AVPN is a nonprofit organisation founded in June 1984 whose mission is to promote and protect the "Vera Pizza Napoletana", the typical product made in accordance with the International Regulations registered by AVPN. In 2010, the product "Pizza Napoletana" received the trademark of Traditional Speciality Guaranteed (TSG) from the European Union. AVPN is responsible for obtaining this brand and trademark of "True Neapolitan Pizza". The Association is also involved in the promotion and protection of affiliated pizzerias, products and in the professionalisation of pizza makers related to the production of the "True Neapolitan Pizza".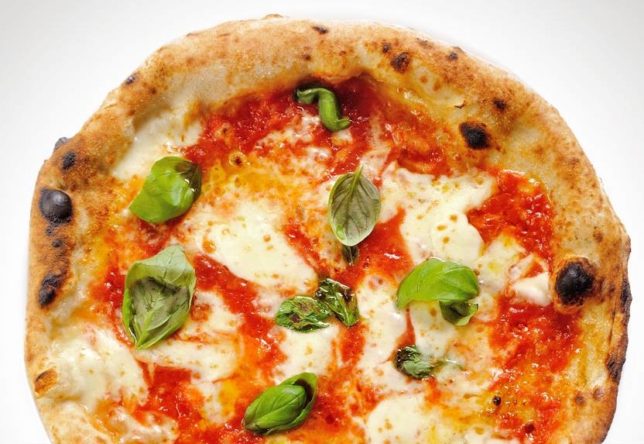 The menu boasts the freshest seasonal produce which the native Neapolitan chefs use to carefully and lovingly create homemade delicacies you'd expect to find on the dining tables of Naples. And to accompany the food is an impressive drinks list including special cocktails like the Sea Tommy Margarita featuring Pure Sea Water as one of the ingredients alongside El Jimador Tequila infused with kaffir lime leaves and chilli blended with Cointreau, lime juice and agave syrup. There is also a wonderful selection of prosecco, champagne and craft beers together with a varied wine list including some lovely organic Italian wines such as the Nero d'Avola 2015 'Deliella'.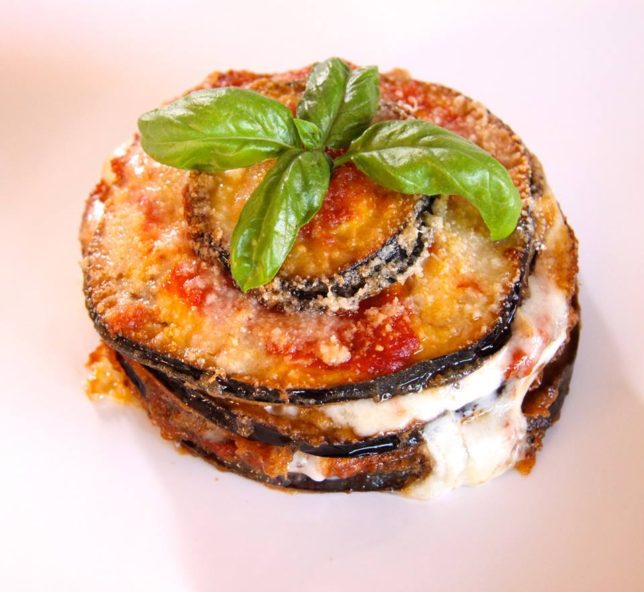 'O ver offers a comfortable dining area with 4 metre high ceilings, creating a vast expanse of light and airiness during the day whilst subtle ambient lighting gives the space a cosy intimate feel in the evening. Elegant, minimal chic is the style that has been adopted by renowned Italian and Berliner designers. From the Mediterranean-influenced accessories to the upcycled furnishings with an eclectic mix of wooden chairs that still provides a sense of chic.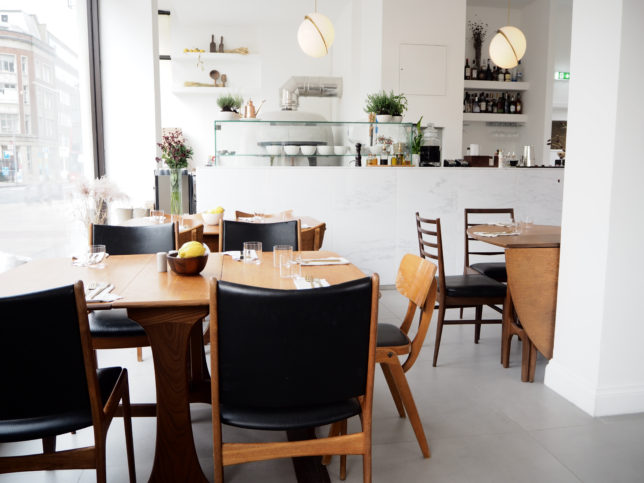 Each and every detail has been scrutinized and applied with the utmost care to keep in line with the quality of the ingredients and food produced. This attention to detail is translated to both waiting staff, the excellent bartender and the talented chefs with every dish and drink presented with true Italian style. Even Zeppolina (the little fluffy clouds of fried dough flavoured with basil) were served with attentive finesse.
We would recommend the selection of Neapolitan Street Food as a pleasing starter which includes tender Arancino balls deep fried to perfection and Calzoncino which is stuffed with ricotta, mozzarella and parmesan. Our favourite of the selection has to be the Frittatina di Pasta which is 'O ver's take on fried mac 'n' cheese. Deep fried Gragnano maccaroni is filled with mozzarella, minced beef, peas and parmesan cheese enrobed in a basil-flavoured white sauce. For something really special, we recommend the milky deliciousness of the Burrata Al Tartufo – the organic white truffle burrata from Puglia is a personal favourite of the manager and is served with delicious home made sea water bread and the finest olive oil and balsamic vinegar.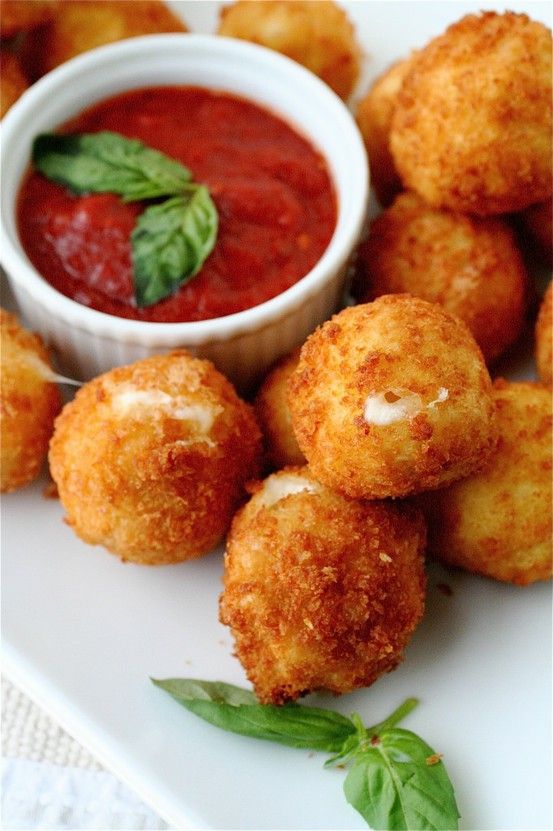 It's no exaggeration that 'O ver delivers the most authentic and traditional Neapolitan food taken to the next level with the revolutionary use of Pure Sea Water in the kitchen and other culinary touches like the wood fired oven in full view of the diners which cooks pizzas within just one minute at 375°C. The authentic list of desserts include Neapolitan favourite Babà which is unlike the heavy Rhum Baba you might be used to. Here, the talented chefs at 'O ver create a light fluffy sponge delicately soaked in rum and filled with a delicious Chantilly cream. One of the fine selection of Italian digestives is the perfect way to round off your meal at 'O ver. We recommend Cynar, the artichoke liqueur not often seen in your typical Italian restaurant but guaranteed to aid your digestion after indulging in the irresistible delights on the menu.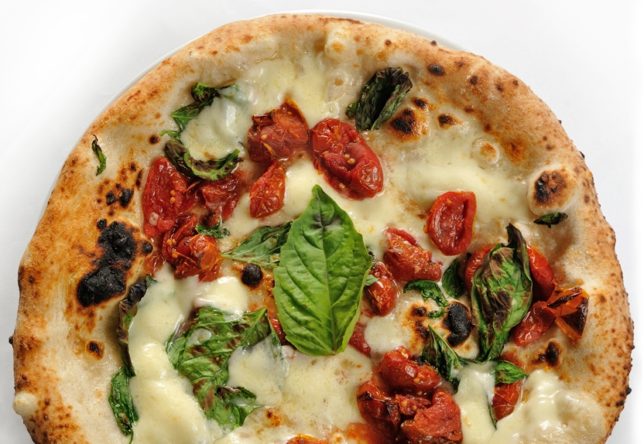 'O ver is a warm and inviting setting, making for the perfect healthy lunch spot, casual dinner with friends and family or a great place for that second date to impress your Object Of Affection with fabulous food and even more fabulous service and attention to detail. Short of time? Order a takeaway so you can enjoy the wonderful flavours in the comfort of your own home. Guests will be in such awe that some may ask " 'O ver ?", which in Neapolitan dialect means "Is this true?".
'O ver
44-46 Southwark Street, London SE1 1UN
www.overuk.com
020 7378 9933