Georgia Green, Instagram sensation and pâtissière favourite of DKNY, Cara Delevigne & Lorraine Pascale, highlights the ten most common baking mistakes and shares practical advice on how to avoid them.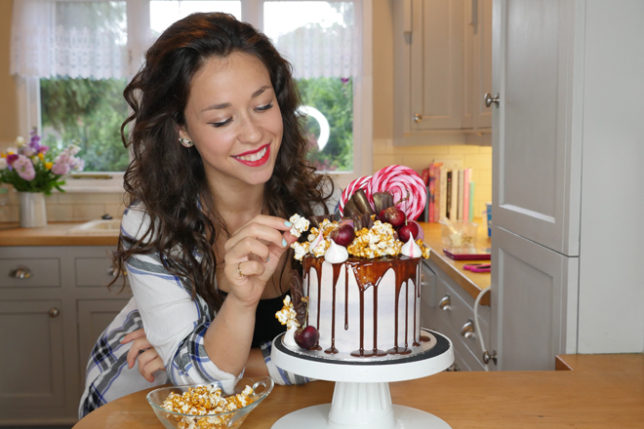 Having been cooking in different kitchens over the last 3 years I have picked up different tricks and hacks that the regular home cook wouldn't know about. When I apply these rules to my baking, I'm guaranteed a perfect bake. Here are the top 10:
1. Weigh Your Eggs
There has been an ongoing debate as to what sized eggs must be used for a recipe that doesn't state the size. Generally speaking, if the recipe doesn't say what size egg to use, it's usually referring to medium size which weighs 50 grams and therefore you must weigh them accordingly. You weigh everything else that goes into the recipe don't you?
2. Lining Cake Tins
Every cake recipe starts with 'grease and line baking tin'. The best way to grease the tin is with butter. I find the cooking spray is very oily and also not very nice to breathe in! What I do, is use the butter wrapper,  which usually has some left over butter on, and smear that all over the sides of the cake tin. I then ensure that every inch of tin is covered in baking paper. Just think, if any tin is showing, your cake will stick to it!
3. Sieving Flour
Top tip – you don't have to do it. I wasted so much time sifting bags of flour when it doesn't actually affect the outcome of the cake. According to one of my chefs at Le Cordon Bleu, bakers used to have to sift flour to ensure there were no weevils or even worse, rat droppings in the flour. In this day and age, our flour is very well looked after and is a lot more fine than it was all those years ago. Some recipes do require sifting such as creme patisserie when you need it as smooth as possible, however when it comes to cakes it's not needed at all.
4. Sieving Icing Sugar
The best way to sieve icing sugar and to avoid that nasty cloud of sugar smoke is so simple. Use the bottom of a glass and move it around the sieve, pushing the icing sugar through. No cloud.
5. Knife Test
For me, the knife test doesn't work. On countless occasions I have tested the cake with a knife, comes out clean and it's still raw in the middle. I judge the cooking of the cake on my touch. It should feel nice and firm and able to resist your touch slightly. You know when you have overcooked a cake as it's slightly on the black side…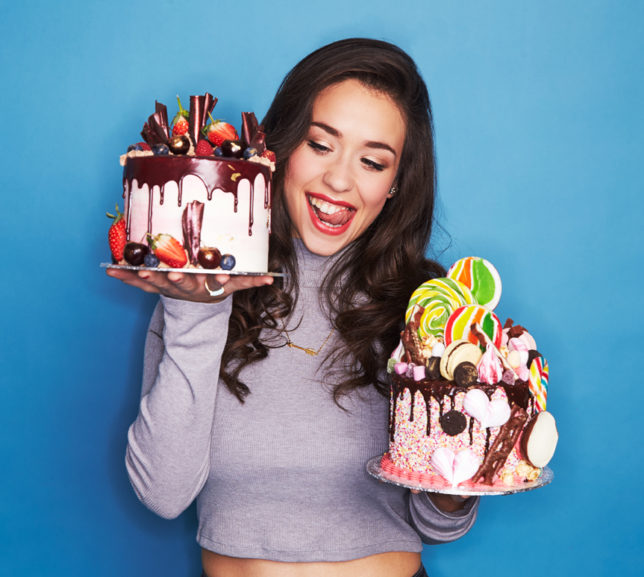 6. Opening The Oven Door
Another myth. If I wasn't able to open the door whilst cakes are in the oven, I wouldn't be able to multi task the way I do. The issue isn't the oven door opening, it's touching or moving the cakes whilst their cooking and slamming an oven door shut can shock the cake, which is why it's not advised. So, you can open the door, just be careful not to knock anything!
7. Assembling A Cake
When assembling one of my crazy creations, I usually bake the cake the day before, leave it to cook and clingfilm it airtight so it stays nice and fresh. The reason is because I find the cake is a lot easier to handle rather than when it's oven fresh. It has a lot less crumbs and is more sturdy too which means the buttercream can glide it's way across the fresh cut cake a lot more easily.
8. Playing Around With Recipes
Baking is a science and therefore mustn't be played around with. Throwing ingredients into a bowl and hoping for the best isn't the way to a perfect bake. I've heard many people say "it's never been the same as the first time I've made it'" and that is because there is no consistency in their method. You don't have to worry if you weigh a couple of grams over or under, but see it as an equation that can't be imbalanced.
9. Butter
Two main points about butter. Firstly, make sure it's 100% butter. There are too many additives and unpronounceable ingredients added to butters nowadays so I think it's best to stick to the basics and also think it gives better results. Second, if you melt it before adding it to cake mixes it ensures it's mixed into the batter completely without getting any butter lumps. I also think it makes the cake more moist but that's just my opinion!
10. Melting Chocolate
The main thing to remember with chocolate is that is easily burns. The best way to melt it is over a bain-marie (saucepan of hot water) or in the microwave on 20-30 second bursts, stirring every time.
About Georgia Green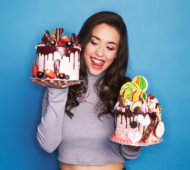 Georgia Green is a new breed of pâtissière. No ordinary young British master baker and cake maker, Georgia has amassed over 40,000 followers on Instagram in just a year and attracted luxury brands like DKNY and Lancôme, as well as fans like Cara Delevigne, Suki Waterhouse and Lorraine Pascale.
Aged just 25, Georgia isn't just making cake for the elite. She is in fact bringing cordon bleu down to earth, creating baking hacks for her social media followers, keeping it real with the best and most natural ingredients and giving a modern spin to traditional baking techniques.
Most recently, Georgia was chosen as one of a handful of businesses featured on Instagram's official recent Christmas guide and is one of the leading UK tastemakers for popular channel Tastemade. Please visit www.georgias-cakes.co.uk and follow @georgiascakes