Following a glam makeover perfectly suited to its trendy location, Soho's original Italian, 40 Dean Street, has re-launched in the bustling London district.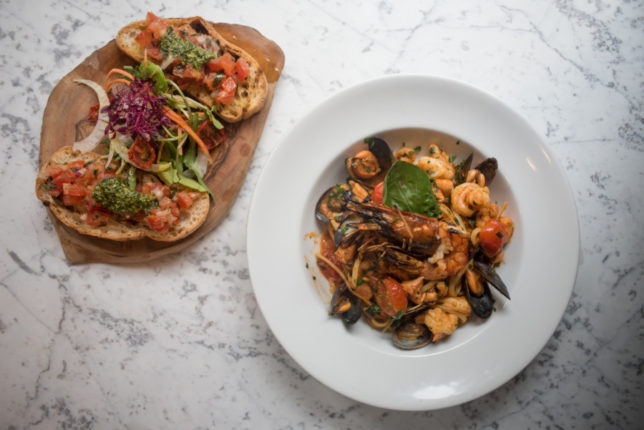 A favourite with the media crowd, Soho residents & visitors alike, this authentic family-run Italian Restaurant & Bar in the heart of Soho has been serving Italian cuisine for nearly two decades.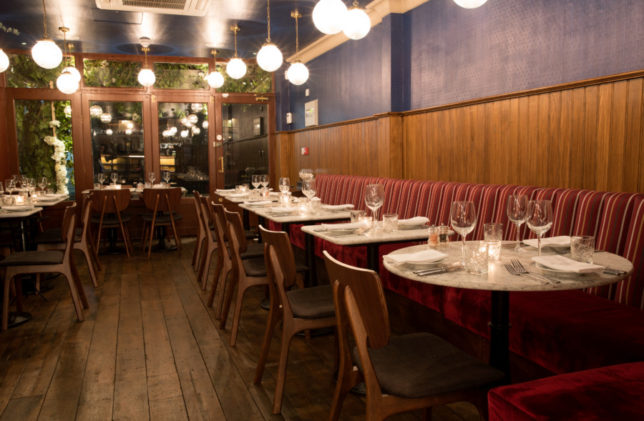 Inspired by the quaint traditional restaurants in Italy, 40 Dean Street offers an authentic Italian dining experience, serving exquisite classic and contemporary Italian dishes.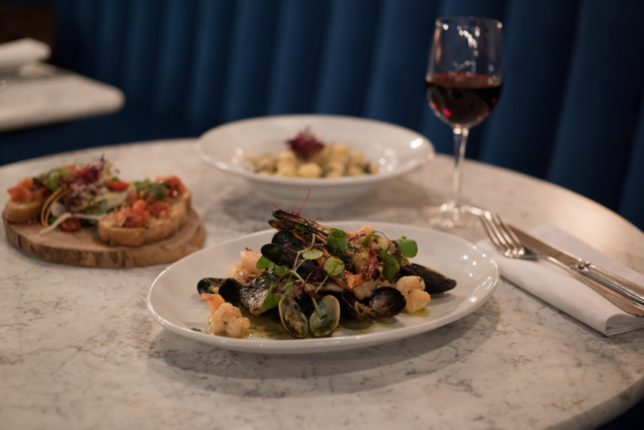 The popular set-menu is available throughout the day, perfect for theatregoers looking to enjoy a pre or post performance dinner, or those who also enjoy la dolce fare niente. With two-courses from £13.90 and three courses from £16.90, diners can enjoy incredible food at incredible prices.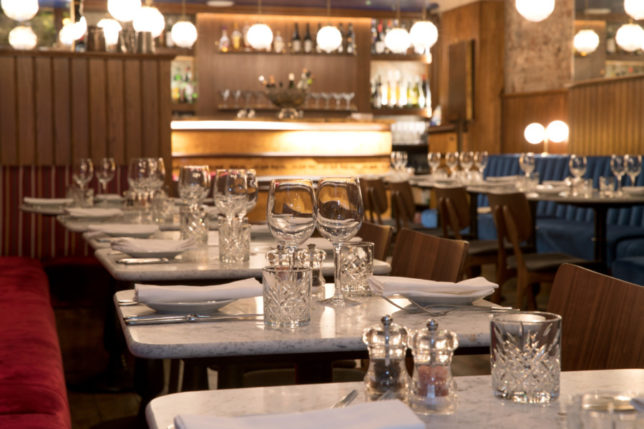 The drinks menu is also traditionally Italian with a selection of Italian wines and beers, as well as classic Italian cocktails including: Aperol Spritz, Negroni, and Bellini. Popular house cocktails Amaretto Cherry Sour, Gin Basil Bomb and Clementi are also available. A selection of Dammann teas and coffees are served for an after-dinner drink, as well as Italian digestifs including: Limoncello, Grappa, and Cinzano Bianco.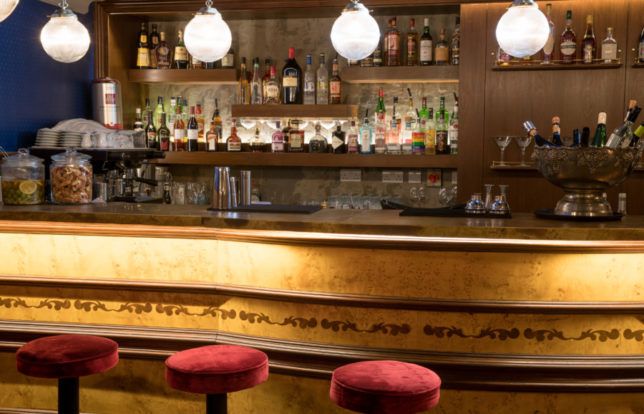 40 Dean Street offers classic Italian dishes at affordable prices focusing on the Italian tradition of using fresh, seasonal ingredients in their dishes where diners can expect a selection of classic Italian pizza and pasta dishes as well as regional specialities.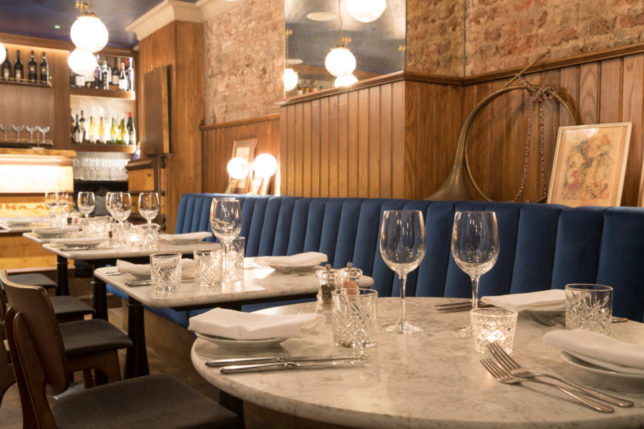 Signature starters from the À La Carte menu include Italian Antipasto with cured meats, pickles and buffalo mozzarella and chargrilled artichokes.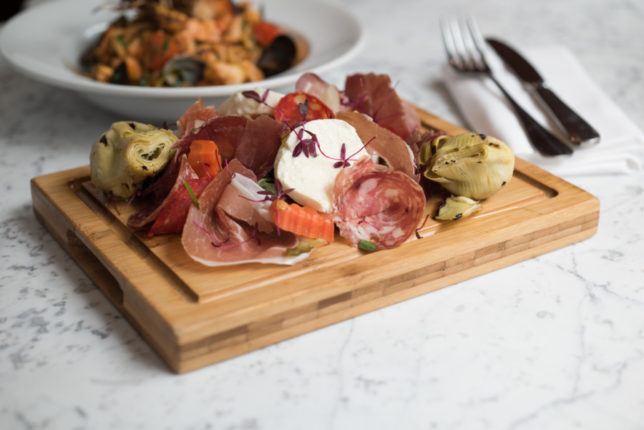 We started with the Pan Fried Tiger Prawns, Cherry Tomatoes & Shellfish Sauce with Toasted Crostini. The dish was well seasoned and the sauce was full of flavour. The garlic matched well with the sweetness of the tomato and the delicious prawns added another dimension to this already outstanding dish.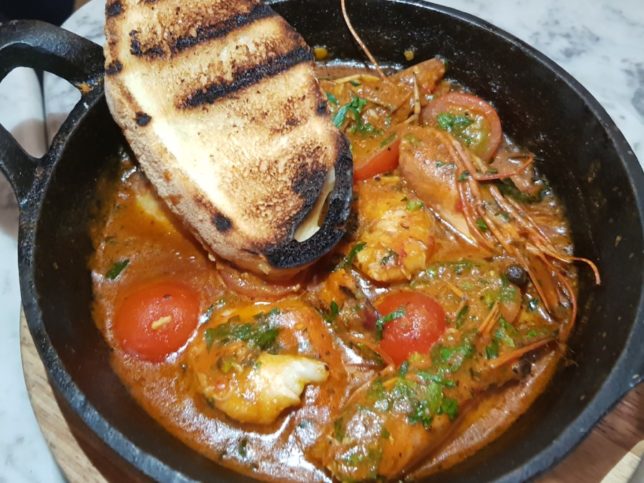 The Traditional Garlic Pizza and Garlic & Mozzarella Pizza sound so good who can blame you for going half-and-half like we did! Clearly freshly made with herby flavours and cheesy goodness contrasting well with the crsipy crust.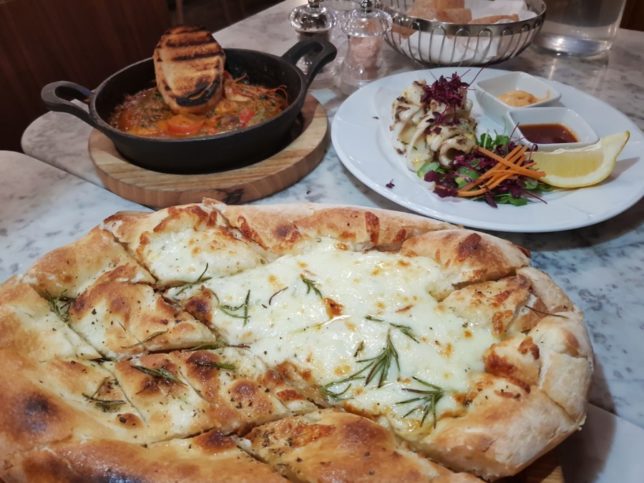 The Deep Fried Calamari served with Sweet Chilli Dip & Garlic Mayonnaise was a hit. Soft and tender in texture, the calamari had a slight smoky flavour from the grill which paired well with the mild sweetness of the squid.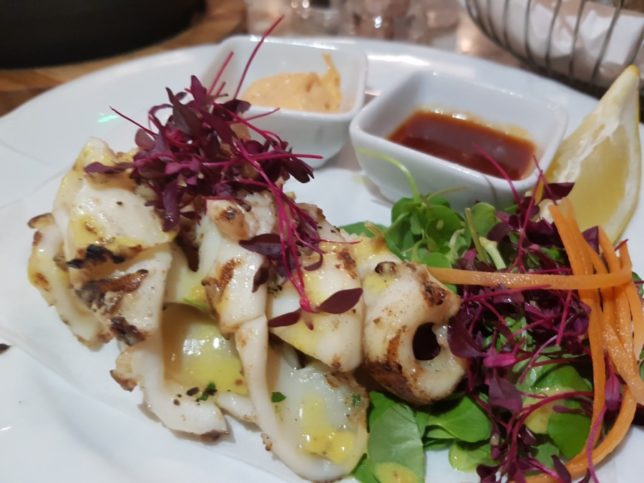 Here's the view from above before we tuck in!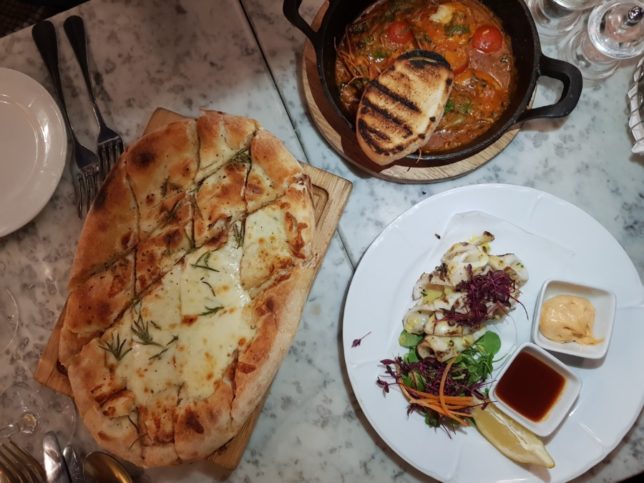 Marvellous mains include pasta dishes cooked to perfection such as Linguine with mixed seafood and cherry tomatoes. The Spaghetti Vongole (Fresh Clams, Garlic, Parsley & White Wine) is also a divine dish.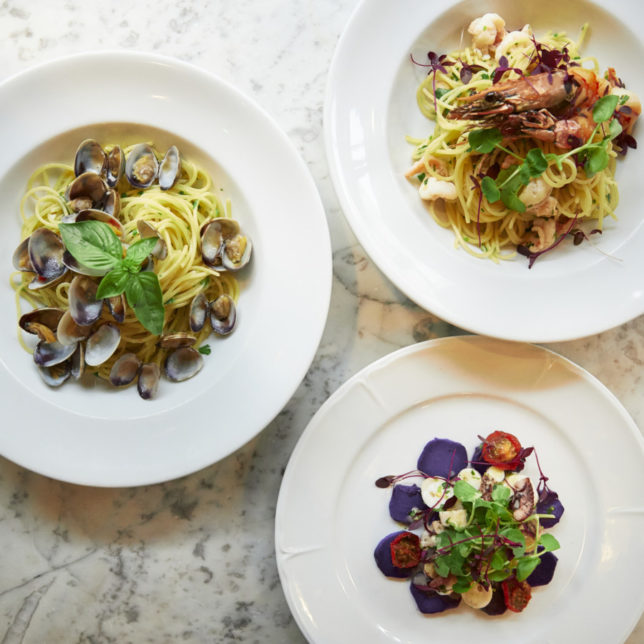 Signature fish dishes include Lemon Roasted Sea Bass Fillet, served on Sautéed Spinach, King Prawns & Fresh Clams and Roasted Scottish Fillet of Salmon with Puy Lentil, Butternut Squash & Sage Stew.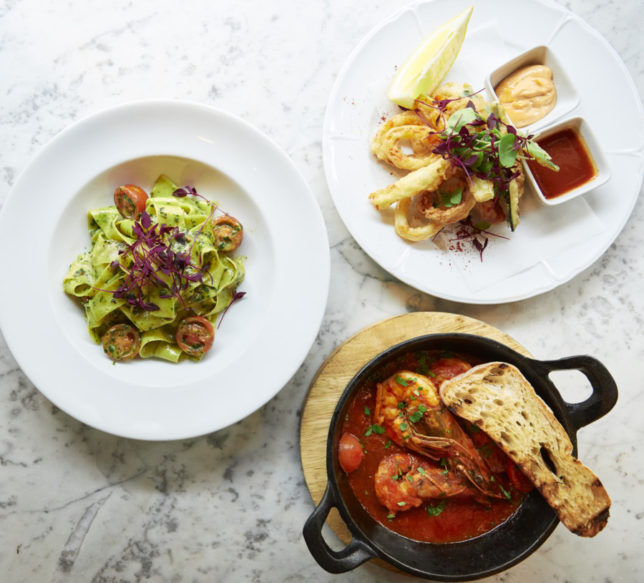 For us, the Homemade Fresh Lobster Ravioli in a Shellfish Bisque was quite a treat as each pasta parcel is packed with flavour. The shellfish bisque was flavourful but not overpowering and each raviolo contained a generous helping of fresh lobster. All home made and cooked to order, this dish is a fantastic choice for pasta lovers who also enjoy seafood.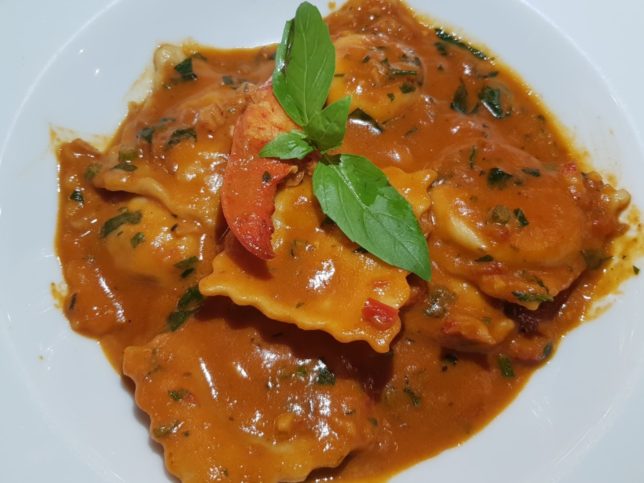 My dining companion had the Spaghetti Aglio e Olio which sees king prawns, garlic, fresh chilli & extra virgin olive oil come together to create a deceptively simple dish with superb flavour that keeps you coming back for yet another forkful.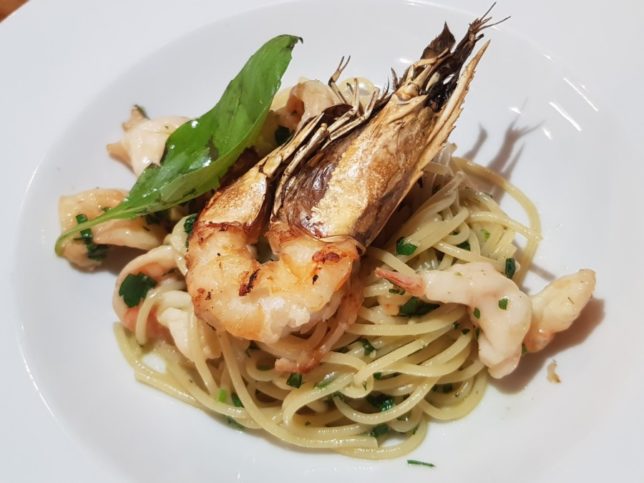 Vegetarians can look forward to tasty Italian treats like Margherita with buffalo mozzarella or Gnocchi with wild mushroom, smoked mozzarella and truffle oil.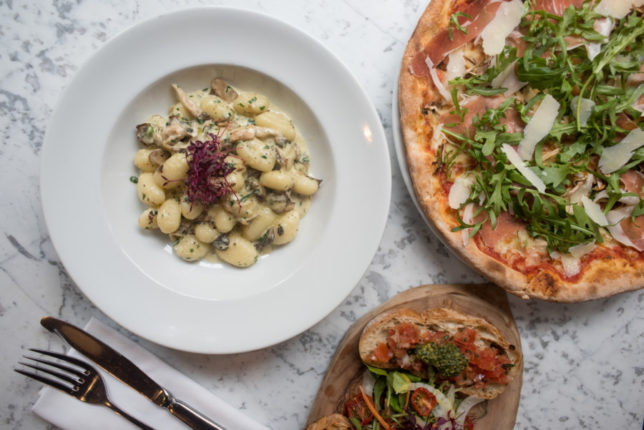 Those with a sweet tooth will relish the dessert menu which includes delights such as Homemade tiramisu, Lemon tart & lemon sorbet, and Classic profiteroles. But for pure indulgence, the warm Dark Chocolate & Cherry Brownie topped with melting Vanilla Ice Cream delivers the ultimate #foodporn moment and is totally Instagrammable!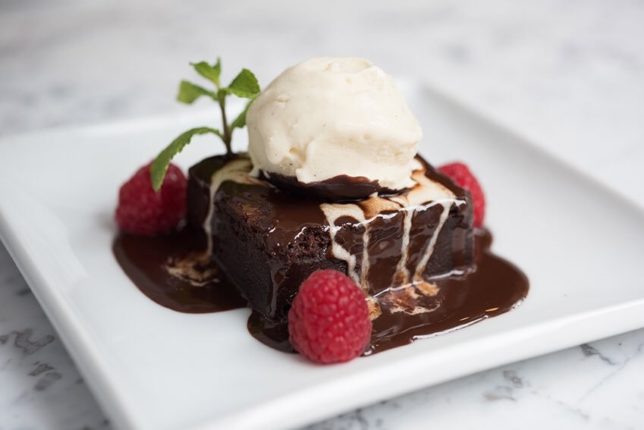 With its cosy, bistro-style interior, and terrace for warmer times, 40 Dean Street is the perfect destination for those looking for an authentic Italian experience in the trendy Soho district. Whether you are looking for lunch, or to while away the evening at the dinner table in true Italian style, Soho's original Italian is the place to be.
40 Dean Street
Soho, London W1D 4PX
020 7734 1853
www.fortydeanstreet.com
T: @40deanstreet
I: @fortydeanstreet