6VITAMINSHOT takes the confusion out of choosing the right vitamins and mineral supplements for your lifestyle. Reaching the high expectations of your professional, social and personal lives can take its toil and juggling busy households, a hectic social life and a demanding work schedule can have a negative effect on your physical, mental and emotional wellbeing.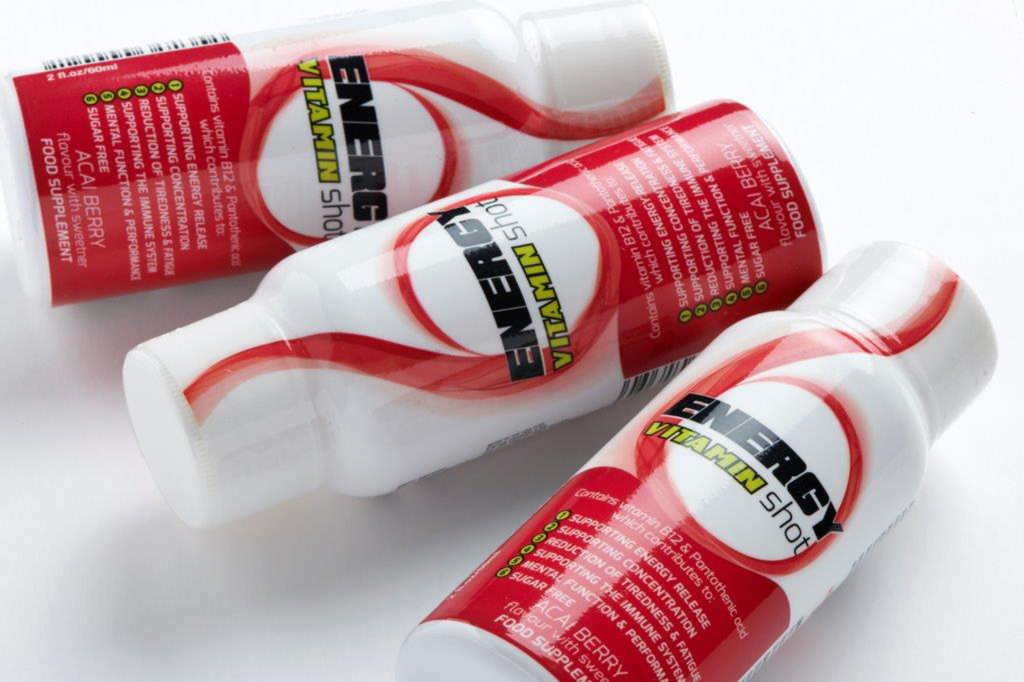 6VITAMINSHOT is the UK's first super-dose, daily vitamin packed with 6 essential vitamins and amino acids, designed to help speed recovery from illness, offer support for those with busy lives, improve sports performance and for those who just want an extra health boost to get them through the day. Formulated to keep the body happy and healthy and quick, and easy to consume, the active ingredients in 6VITAMINSHOT get straight into the blood stream and work quicker than traditional supplements. Sugar free and with zero calories, 6VITAMINSHOT is small enough to fit into a pocket or bag and can be taken any time of the day to help support energy release, help with concentration, reduce tiredness and fatigue, support the immune system and improve mental function and performance.
6VITAMINSHOT has been formulated with delicious wonder antioxidant, acai berry. Nicknamed the "Beauty Berry" in Brazil because it has so many compounds that make the body both feel and look better from the inside out. This superberry can help by boosting immune and metabolic function and removing destructive free radicals from our bodies.
Personal Trainer and Fitness Guru to the stars, Nicki Waterman proudly says "If you need a nutrient and energy boost, these shots are just want you need."
With a host of celebrity mums with busy schedules who swear by it and case studies who've said it's improved their health and wellbeing 6VITAMINSHOT has been created to not only invigorate your mind, but to fuel your body while providing the electrolytes and vitamins needed to get you through the day and give you that extra boost.
SLOAN! recommends this new innovation in vitamin supplements and agree that after a couple of weeks there was a noticeable increase in energy and general feeling of wellbeing.