The recently opened Absurd Bird tucked away on Peter Street in London's Soho brings the spirit of the Deep South to the heart of the Big Smoke, from the open kitchen plating delicious southern-inspired chicken dishes to Absurd Moonshine and creative cocktails served by Rob and his team in the downstairs bar reminiscent of an old southern saloon.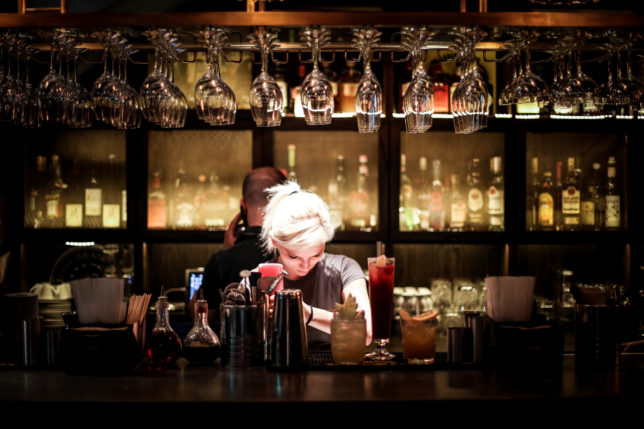 Following the success of the first Absurd Bird in Spitalfields, the restaurant boasts a selection of 'Soho Specials' to excite newbies and current Absurd Addicts, a cosy upstairs dining space and an intimate hideaway bar in the basement. Open for lunch and dinner, offering both eat-in and take-away, the new restaurant is really upping the London chicken scene.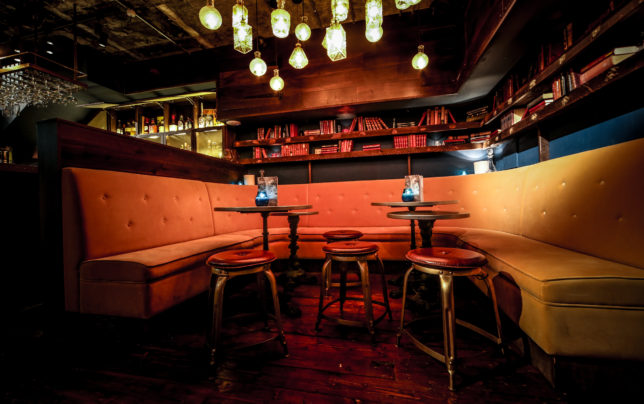 Absurd Bird is a chicken lover's paradise with a conscience. Using only ethically sourced, hormone-free chickens from Fosse Meadows Farm where traditional free-range farming techniques mean that each bird is slow-grown for 81 days in grassy outdoor pastures which is much longer than the average 32 day-old free-ranger! Fosse Meadows allow the bird to naturally develop to maturity which produces a more flavoursome and textured meat, it's delicious!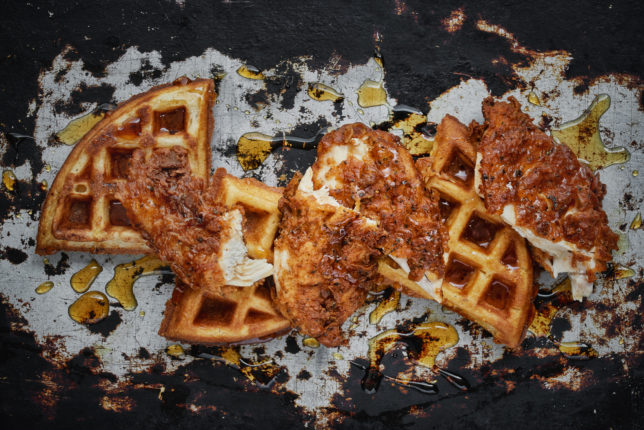 Each tasty bird is marinated in secret recipe sauces and teamed with an array of irresistible sides. Chicken highlights include juicy wings in four varieties including BBQ, Buffalo or Garlic and Parmesan sauce. However our favourite is the Crispy Fried Buttermilk Wings which come dry so you can savour the super crispy coating and Fosse Meadows succulent meat inside.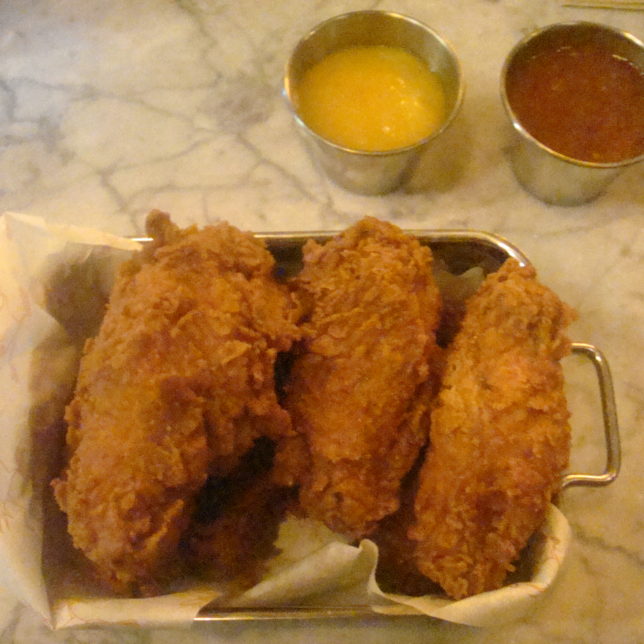 These wings are jointed and were some of the largest we've seen. Six wings are perfect as a starter or order a larger portion for you and your friends to dig into with a round of drinks. Try them with the sweet Mango Habenero dipping sauce or ramp up the umami flavours with the moreish Harissa Hot – more fragrant than chilli hot – this one is our favourite and has oriental aromas that go perfectly with the wings and will keep you coming back for more.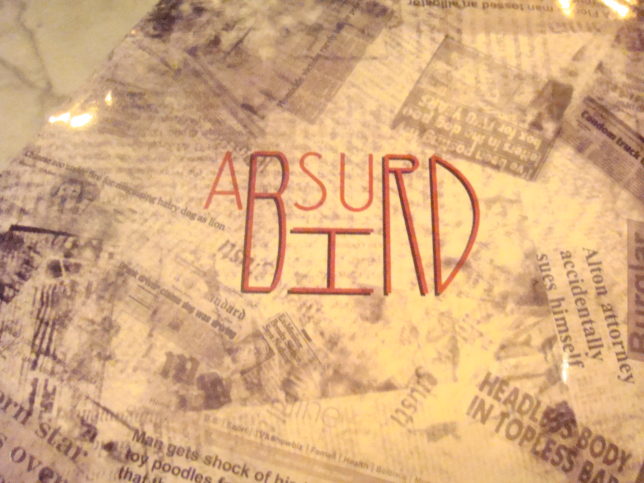 There are some delicious mains to choose from including Chicken & Waffles and the impressive Chicken Burger but a popular choice is the Korean inspired Dirty Buns – fried chicken, spicy mayo and thinly sliced cucumber pickles served in three little bouncy bao buns. We could tell why this dish is so enticing however if the pickles were a bit more sweet and sour that would cut through the heaviness of the bao buns. Even so, this minor point doesn;t detract from how cute they look on the plate…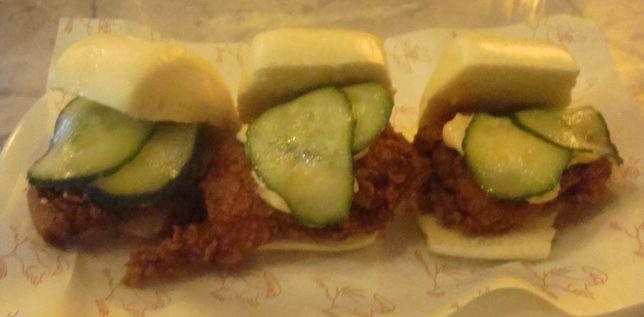 To bring some added excitement to the table, look no further than the sumptuous southern sides and sharing dishes. These include Jalapeño Cheese Biscuits and Sweet Potato Bake with toasted marshmallows. Absurd's famous Jalapeño Mac and Cheese is an indulgent addition to any main course. If you're looking for something to share that adds a different texture to the mix try the Spinach and Artichoke Dip with Tortilla Chips – this creamy cheesy dip pairs well with the chicken dishes and the fried tortilla chips add a satisying crunch.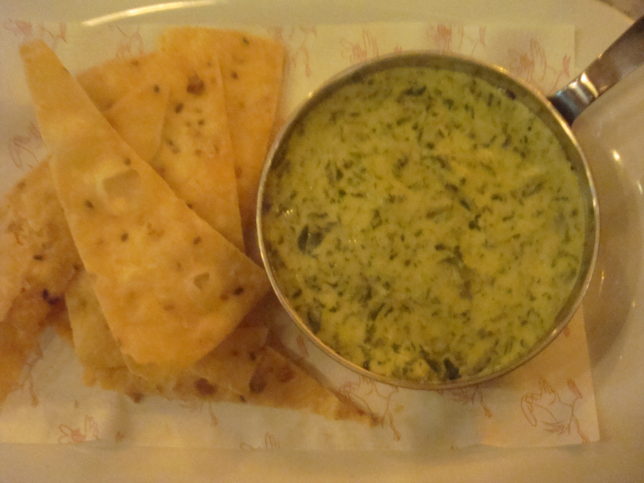 It's not just about the savoury; the short but sweet dessert menu will satisfy any sweet tooth. Try Absurd's famous Crack Pie which is an interesting dessert made from caramel and brown sugar that's very sweet, very naughty and very delicious! If you something more familiar but on epic proportions, go for an all-out blow out with the ultimate Peanut Butter Cheesecake made with an Oreo cookie base and fluffy whipped cheesecake layer topped with caramel sauce and candied nuts. We recommend sharing it between two as it is so indulgent.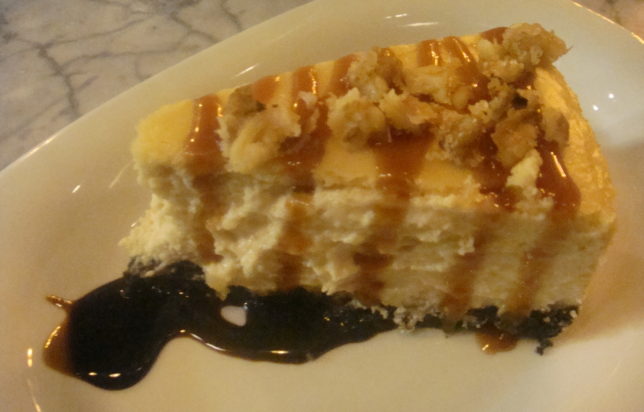 If like us you decided to drive into town, in addition to the usual soft drinks, Rob the talented bartender has created a brand new homemade lemonade that is reminded me of lemon sherbert – super refreshing and a perfect drink to serve with Absurd's tasty chicken dishes.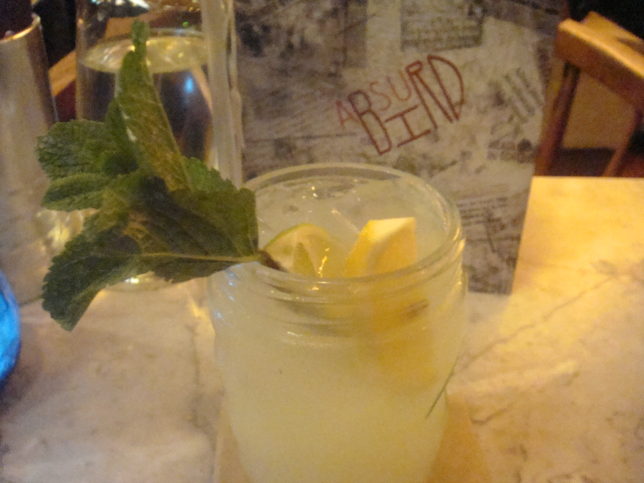 For those not driving, there's plenty of choice for when partaking in alcohol before getting a taxi or train home. Brewed at Signature Brewery in Leyton, bottles of Absurd Moonshine and Absurd Lager bring a quirky twist to the drinks menu.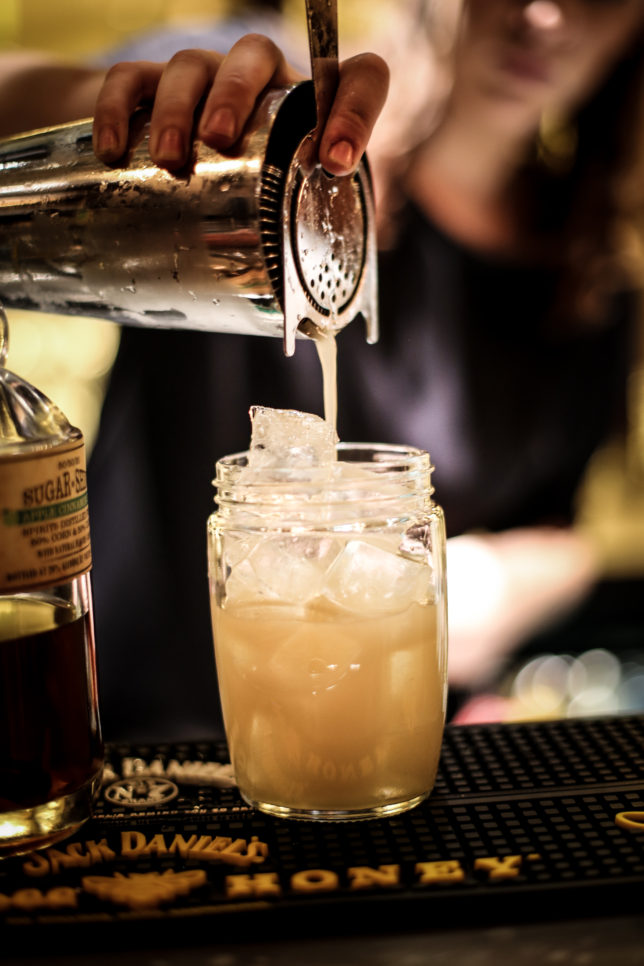 There is also an impressive cocktails list from mixologists Soulshakers. Enjoy Absurd's take on some classic serves in the basement bar or get going with a Cock Shot – a shot of Moonshine with a shot of Chicken Consommé – which we're told is a must try. We loved the Little Red Rooster with Finlandia Vodka, raspberry puree and prosecco. Rob also served us its baby sister, the Virgin Little Red Rooster minus the alcohol with extra additions of mango puree, ginger, lemon juice and crushed raspberries – tangy, sweet and palate cleansing after our rich meal.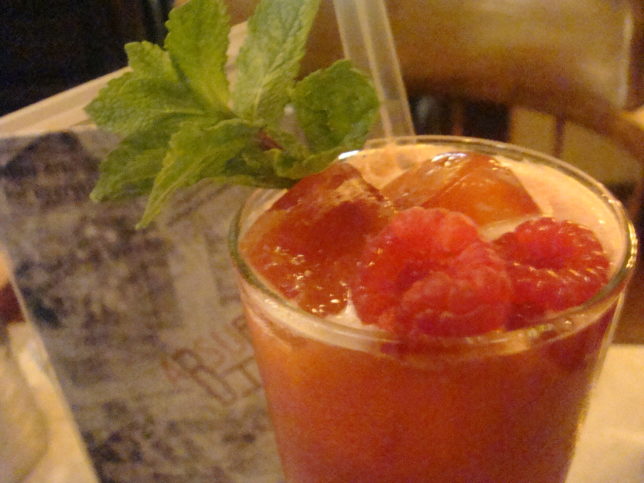 The fun doesn't stop here. Thanks to the take-away option, Absurd Bird will satisfy that chicken craving straight to your door whether at work in the office or at home after a long day. Simply put your order through Deliveroo, UberEats or Amazon Prime Now and enjoy your favourite Absurd dishes from the comfort of your own sofa or desk.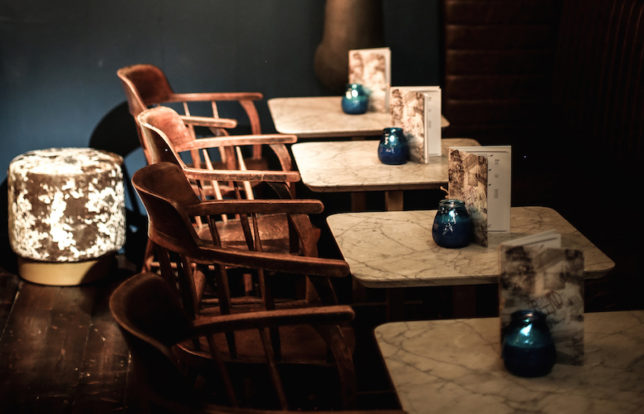 Rich leather banquets, vibrant blue walls, dark wood panelling and zinc-topped tables evoke a decadent hideaway vibe that's ideal for relaxed dining. From after-work cocktails (£5 cocktails every day from 5pm-7pm) to an evening of fun, the intimate 40 cover restaurant space has a nook for every occasion from where you can savour the Southern flavours while admiring the moonshine lampshades too dangling from the ceiling.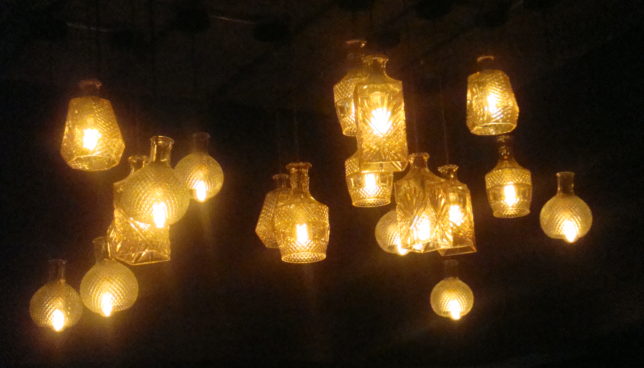 Absurd Bird Soho
25 Peter Street, London, W1F 0AG
020 7734 9558
www.absurdbird.com