Want to make your home feel one-of-a-kind, just like you are? Here Lea Lange, Co-Founder of JUNIQE – the first lifestyle brand for curated and affordable wall art, home accessories, fashion and stationery – gives her top tips on how to add a personal touch to your home.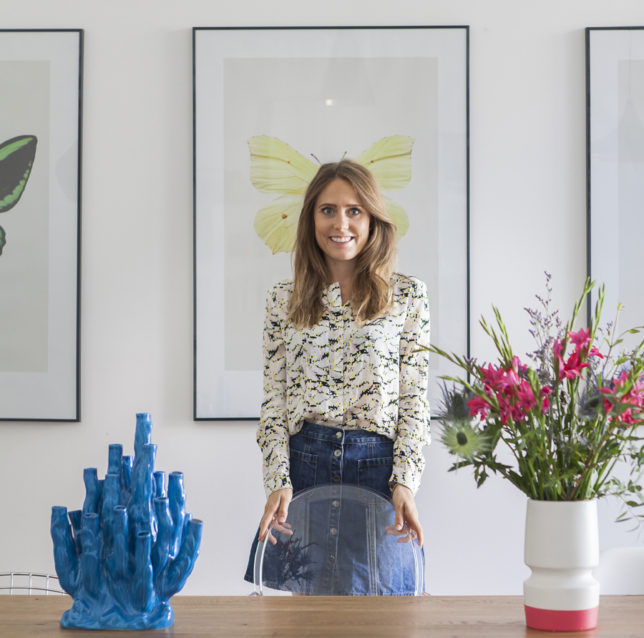 Pops of colour
Add a splash of your favourite colour to each room to express your uniqueness and bring a smile to your face every time you step inside. Whether you decide to go all out and paint a whole feature wall, make a statement through a colourful piece of furniture, or simply add colour (and texture) through soft home furnishings such as pillows and throws – it's totally up to you. Another benefit of adding pops of your favourite colour in every room is that it will tie your interior style together nicely.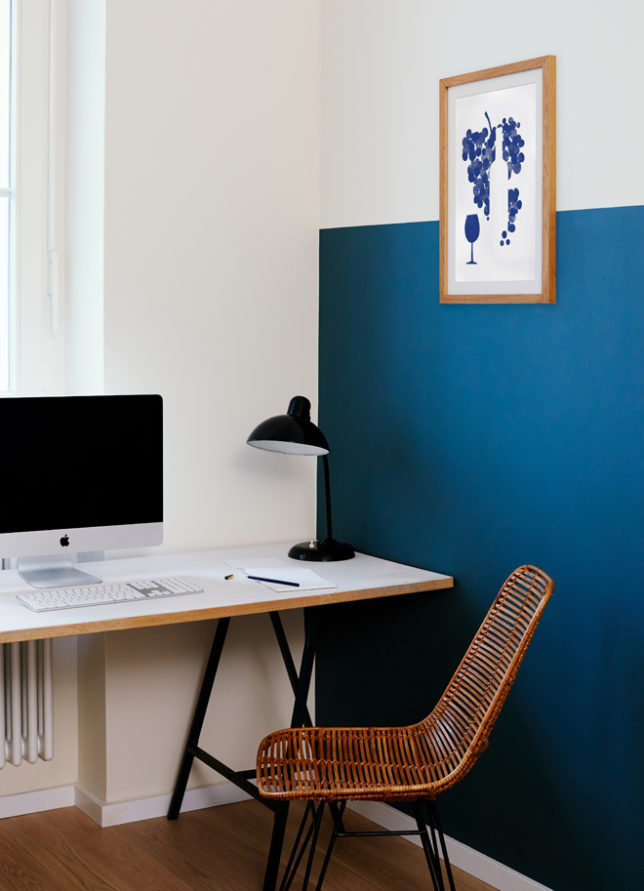 Eclectic artwork
Pick out artwork that you truly love and that captures your imagination. If you aren't sure where to start, you could try hunting down prints of holiday destinations you've visited, looking for motivational quotes that mean something to you, or even simply selecting colours that you like. There really are no limitations when it comes to artwork as there is only one opinion that matters; yours! I always choose affordable artwork and then I tend to swap prints around depending on the season and my mood. In my opinion there is nothing more personal than a constantly evolving gallery wall.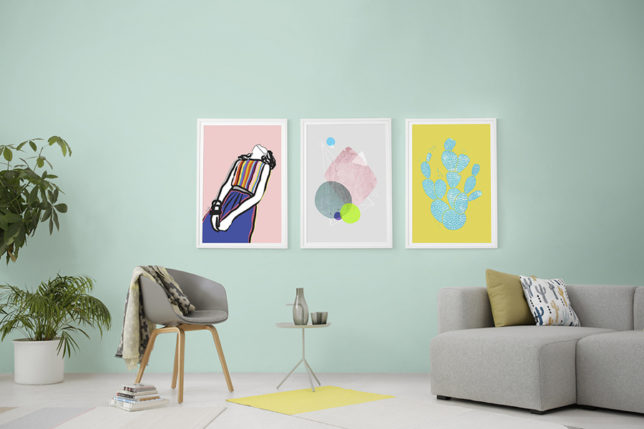 Theme of you
Rather than picking an 'on trend' style for a particular room, why not let the theme be 'you'? For example, if you love the industrial Scandi vibe but also want to feel cosy, there's no reason why you can't combine the two looks together. Instead of clashing they will blend well together because they represent the true you. Merge styles and let the inner self take control during the decorating process.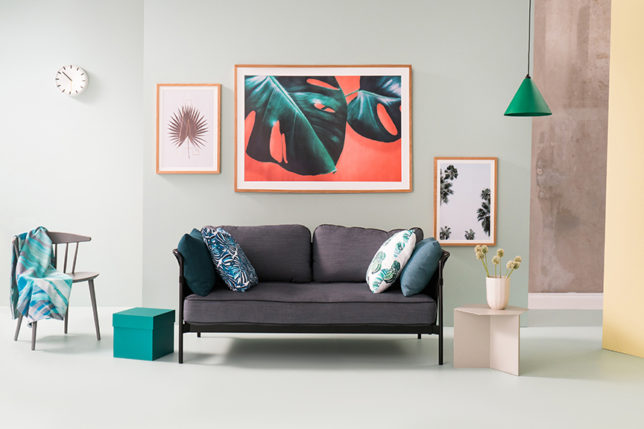 Add memorabilia
Display sentimental items on shelves and side tables. Mix and match your favourite books, personal photographs and ornaments with plants, candles and vases for a curated look. When you go on holiday why not buy a piece of traditional crockery from every destination to add some individuality to your kitchen cupboards? These are always great conversation starters when guests come round because you will be able to talk about your experience in that country.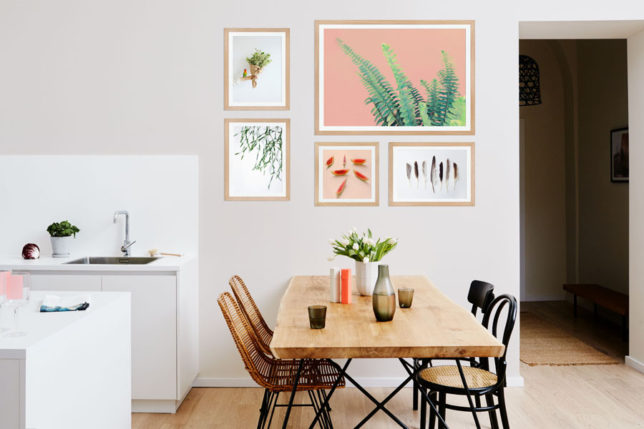 Beautiful botanicals
Whether blooming bouquets or green plants are your style, they are an easy way to stamp your personality into your home. How you display your botanicals is just as important and personal as the plant itself. Try creating a mini terrarium or crafting your own hanging basket to have your own handiwork on show.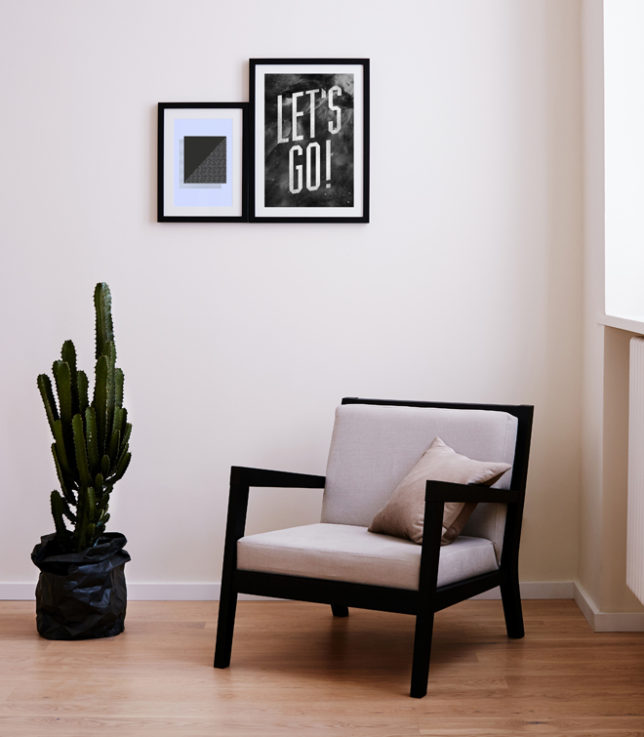 Upcycle furniture
Upcycling furniture is an ideal way of working individuality into your home as it means there will be nothing else like it. You could reupholster an old family armchair with a statement print to jazz up a room or add bespoke handles to your drawers and wardrobe for a truly individual look.
About Lea Lange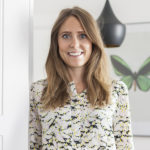 Lea Lange is Co-Founder and Managing Director of JUNIQE. Driven by her passion for art and interior design, her goal is to make art accessible to everyone. Lea has an MSc in International Management and helped build the Strategy and Analytics department at Fab Europe. At JUNIQE she is responsible for the Buying, Merchandising, Brand, Public Relations and Content departments. Hence, she takes the lead in the creative departments. It is here that Lea is able to unite her vision for the JUNIQE brand with her skills as a strategist and her passion for interior design and decorating. This clear division of labour, which is equally divided according to the founder's strengths and areas of interest, is what keeps the ship afloat. It is also the framework for the diversity in the entire team. For more design inspiration, please visit juniqe.com