Comfort is essential when you're exploring every inch of a new city on foot but that doesn't mean you have to compromise on style. New fashion travel brand Aerska has launched a luxury sneaker that's lightweight, versatile, and gorgeous enough to transition easily from day to night, making them the ultimate packing essential.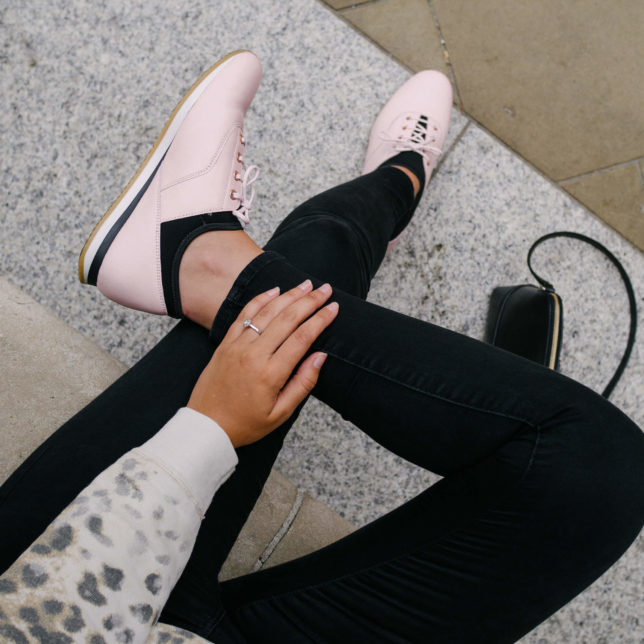 No matter where in the world you are, whether you're pounding the pavements in Panama City, soaking up some culture in Copenhagen or bar hopping in Berlin, Aerska's cute sneakers take you seamlessly from museum to dinner table – the perfect travel companions for urban exploring where utility meets comfort and style.
Gillian Davison is the creator of Aerska and her inspiration for the brand came from her love of travel, in particular her passion for exploring new cities.
"My vision was to create beautiful sneakers that are comfortable enough to withstand long days sightseeing and gorgeous enough to wear for an evening on the town," said Gillian. "I set out to inspire travel and prove that comfort can be fashionable. In the London collection I've achieved this goal."
Based on the classic retro runners style, the sneakers are made from soft, high-quality leather and offer amazing comfort and durability. Elegant and stylish, they can easily be paired with multiple outfits making packing less of a struggle. Quite simply, they are chic and affordable handmade luxury.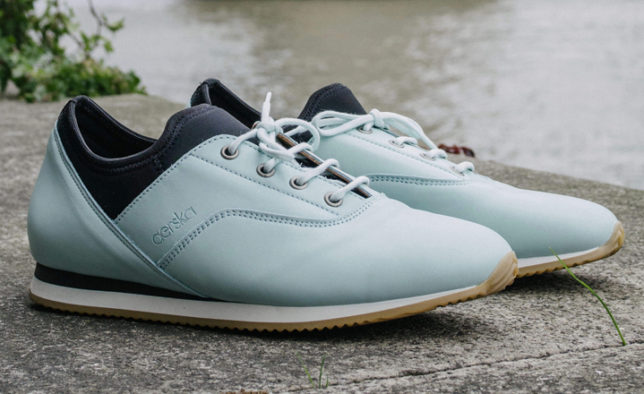 Huge importance is placed on ensuring all materials are ethically sourced with a transparent supply chain, and that production is to the highest possible standard. All materials are sourced from Italy, Spain and Portugal and the sneakers are handmade by a core team of experts that is held in high regard for its level of attention to detail, quality and finish.
It is also central to Aerska's core principles and values that the brand gives something back. For every pair sold, Gillian will donate a percentage of the profit to chosen homelessness charity St. Mungo's.
Gillian continued, "As an avid traveller I'm always saddened to see that homelessness is ever present in whatever city I'm visiting. When founding Aerska it was always in my mind to give something back that could help the homeless find a permanent roof under which they can feel safe, secure and start to rebuild their lives."
The Aerska sneaker is based on the classic retro runners shape consising of a premium Italian calfskin leather upper, EVA midsole for cushioning and comfort and a rubber outsole plus a removable tan leather insole. The rose gold eyelets are laced with luxury colour-matched cotton laces. All materials are ethically sourced from partners in Portugal, Italy and Spain, with the collection being handmade by local craftsmen in Portugal.
Aerska's first collection is exclusively available online at www.aerska.com retailing at £149 and comes in sizes 4/37 to 9/42 in four different colours to add a pop of colour to your travels – Cool White, Mint Choc Chip, Nero, and Pink Glow (our personal favourite). The brand will also be introducing a range of accessories that will include weekender bags, passport wallets and chic backpacks.