Here are four of the hottest skincare and aesthetic tips to incorporate into your beauty regime in 2017 as highlighted by leading dermatologist, Dr Stefanie Williams of the Eudelo Dermatology & Skin Wellbeing clinic in London.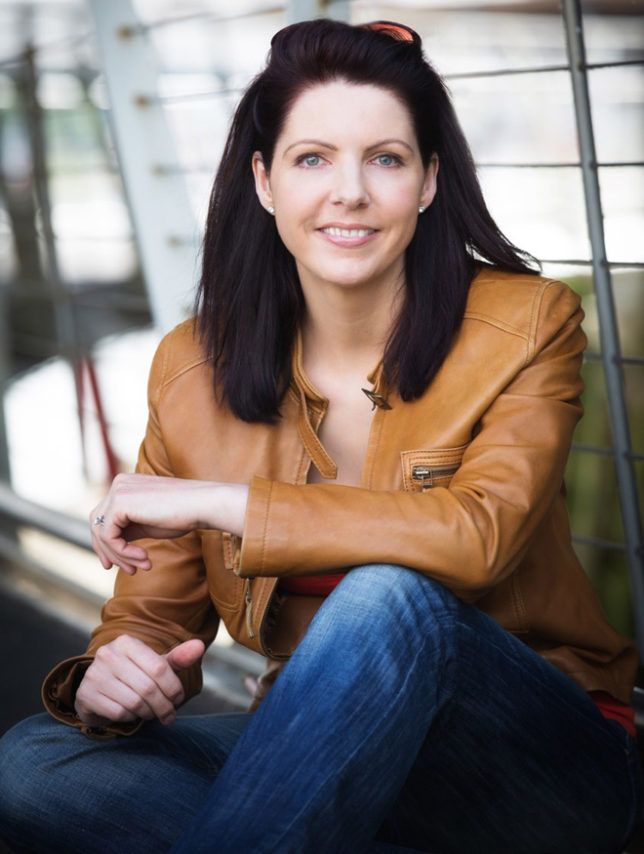 Tip 1: Take on a 'less is more' approach to aesthetics
A strong trend for this year is to have regular, on-going small 'tweakments' rather than overdoing it with too many drastic corrections. There are far too many 'overdone' people walking around these days. I am on a crusade to change that and inform people of how it's done right! As a rule of thumb you can say, if you can see they had something done, it's been overdone. The key is also to make people look more attractive, which doesn't necessarily mean making them look younger! The aim should be to look your best, whatever your age. Many practitioners misunderstand the goal of treatment and over-treat in a desperate attempt to make people look younger and younger (better to look old than overdone, if you ask me).
Tip 2: Incorporate a full anti-ageing lifestyle
Don't treat the face or skin in isolation, but also implement a FuturApproved anti-ageing lifestyle. Everyday lifestyle choices have a major impact on how well not only our skin, but our entire body will age, so this is absolutely crucial to take into consideration. An anti-ageing lifestyle will become more and more acknowledged in 2017. We all want to age well, so my top tip is to try and moderate the 8 age-accelerating 'S''s:
Smoking,
Sun exposure,
Smog (i.e. urban pollution),
Shots (i.e. excess alcohol),
Stress,
Sleep debt,
Sugar,
Starch (i.e. a low-fat, high starch diet).
Tip 3: Regenerative treatments are the future
My insider tip to keep your skin in top shape for many decades to come is to go for regular regenerative treatments. Non-surgical regenerative procedures support the skin in restoring and regenerating old and damaged tissue. The aim of the treatments is to not only make the skin look younger and more beautiful, but also slow down ageing processes on a cellular level. Regenerative procedures such as Growth Factor Needling, Platelet Rich Plasma, Carboxy Facial, Laser Facial and Mesotherapy, are all about tissue regeneration and 'helping the skin to help itself' – true bio-stimulation!   In my opinion, you shouldn't even have corrective procedures (i.e. 'botox' or fillers) if you are not also willing to have regular regenerative treatments – it's the gym for your skin (that would be a bit like having gastric by-pass surgery to lose weight, but not changing your diet).
Tip 4: Skin Health is more important than Eternal Youth
Choose products and treatments that foster long term skin health as opposed to those that promise eternal youth or overnight miracles. Skin health rather than 'eternally youthful' skin is now the focus for many brands and products. Who doesn't want to have beautifully glowing skin whatever their age? At the recent Aesthetics Awards we saw that rather than honouring brands that claim to make the customer look '10 years younger', products that are clinically proven to improve skin health are now revered. Treatments and products that support skin health and optimise skin regeneration are one of the key trends for 2017. We want our patients to look the best version of themselves. We have seen this trend start in 2016, but it is expected to become much stronger in 2017.
About Dr Stefanie Williams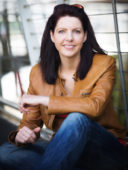 Dr Stefanie Williams is a German trained Dermatologist with special expertise in Cosmetic Dermatology and a passion for healthy skin. Dr Stefanie Williams is the Founder and Medical Director at 'Eudelo Dermatology & Skin Wellbeing', a multi-award-winning private Dermatology clinic in Central London (www.eudelo.com). She is a fully qualified, GMC registered medical doctor and a Specialist Dermatologist. Dr Stefanie is also author of Amazon-No-1 bestseller 'Future Proof Your Skin' (www.FuturApproved.com).