Marking the opening of Amorino Fulham Broadway, the artisan gelato and sorbet specialist created by childhood friends, Cristiano Sereni and Paolo Benassi, is putting a cool Italian spin on an indulgent British tradition, revealing Afternoon GelaTea!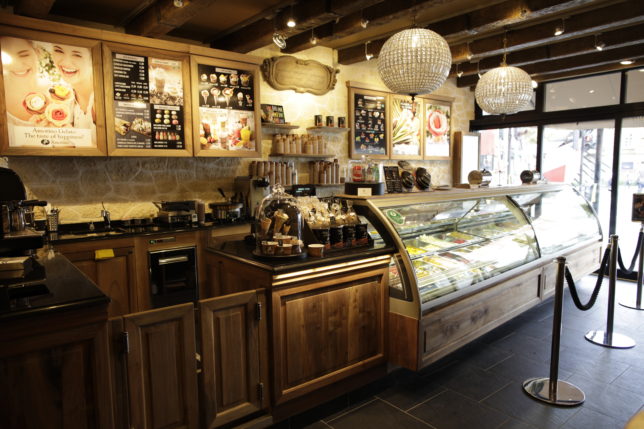 Available at the southwest London gelateria, Afternoon GelaTea offers an exclusive tasting experience of the best Amorino has to offer from tender gelato-filled macarons to refreshing sorbetti drinks. Vegans and lactose intolerants need not miss out, as all Amorino's sorbets are vegan-friendly.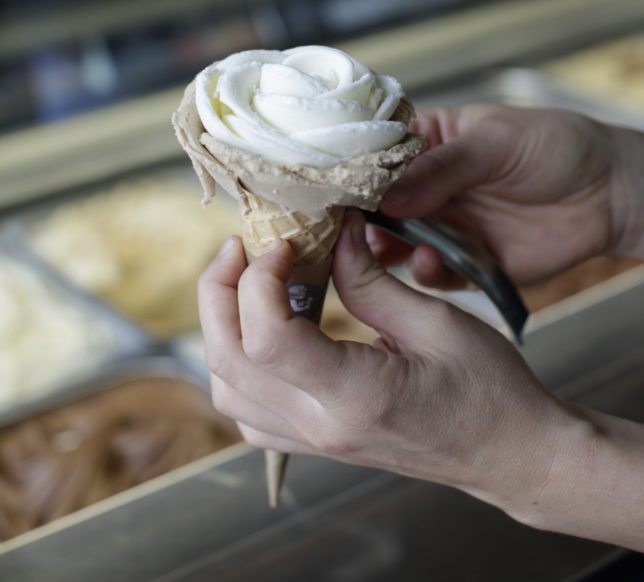 Famous for their beautiful gelato roses, Amorino is embracing all things floral by teaming up with edible flower specialists Greens of Devon to creatively match hand-picked flora to their gelato and sorbet flavours.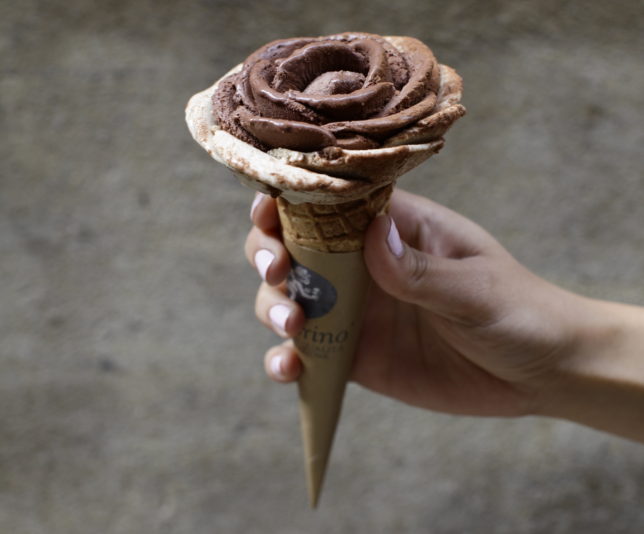 The Afternoon GelaTea menu for two starts off with an edible flower bed consisting of a selection of four sorbet flavours paired with their complementing edible flower, served with a sprinkling of icing sugar and whipped cream on the side.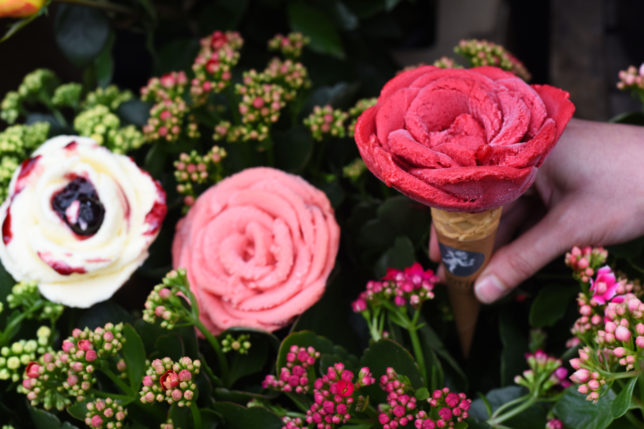 Mango Sorbet Alfonso d'India is paired with lemon citrus tagetes which has a wonderful tangy flavour and aroma with a striking yellow hue complimenting the gorgeous bright mango. Chocolate sorbet is paired with the tiny heads of lavender flowers taken from the stalk to provide the subtlest hint of perfume to the chocolate evoking the tastes of lavender chocolate cake.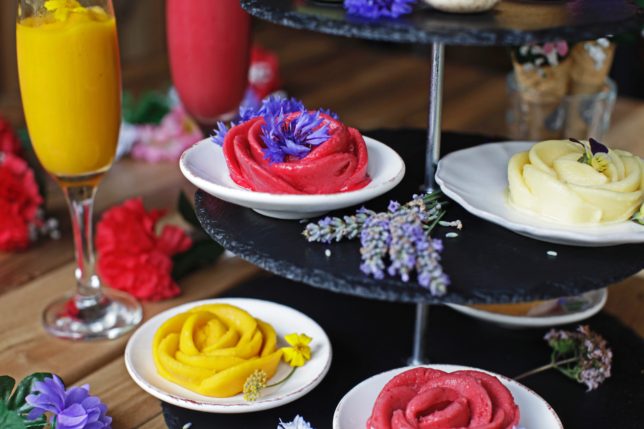 Raspberry sorbet is paired with purple nemesia with its unmistakable scent of vanilla paired brilliantly with the sweet notes of real raspberries. Exotic Lemongrass sorbet is paired with oregano – the small pink and white herby flowers are sprinkled onto this seasonal full flavoured sorbet to offset the sweetness. The delightful edible flower bed is followed by choice of four macarons from 8 flavours which include mango, vanilla, raspberry, coffee, pistachio, chocolate and caramel.
There is a wide range of hot and cold drinks available including Sorbetti (a kind of sorbet frappe), coffees, a variety of tea blends including Earl Grey, Mint, Green Tea and more. Indulge yourself with a one of ten decadently rich Italian hot chocolates.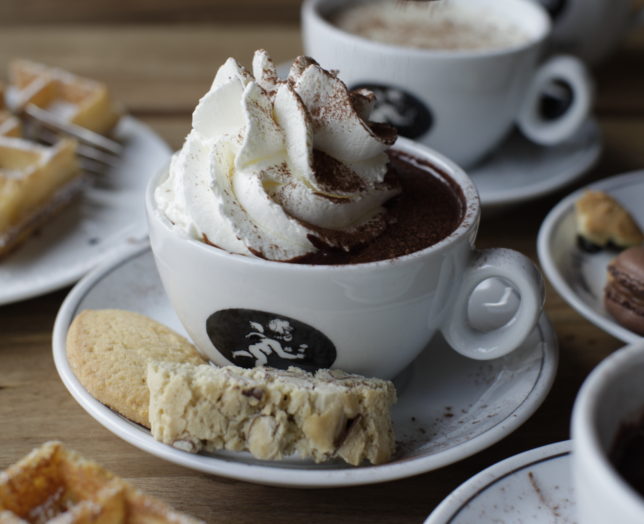 And if that wasn't enough guest so welcome to choose as many sample size servings of all the gelato and sorbet flavours on offer at Amorino. Only the freshest free range organic eggs and the highest grade whole milk is used in their authentic gelato. Vowing never to use any artificial flavours or colouring agents, Amorino's gelato and sorbets are churned every day in typical Italian fashion under the watchful eyes of their Chefs Glacier.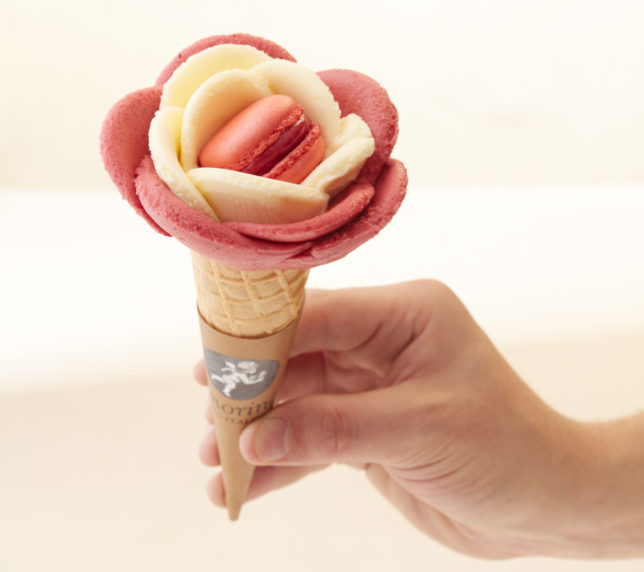 The Fulham Broadway boutique joins eight other Amorino sites in the UK including Soho, Chelsea, Covent Garden, Westfield Stratford, and Bicester Village in Oxfordshire – one of our favourite designer outlet shopping destinations.
Afternoon GelaTea is available from £35.00 for two people at Amorino Fulham Broadway. Bookings essential.