AirMotion is a multi-use hairbrush which boasts a unique Tri-Bristle™ length configuration so it seamlessly glides through hair. What's more, the stress-free detangler smooths and straightens while reducing wear and tear.
Working on all hair types, and in any size hands, it is stylish, lightweight, non-slip and gentle on both the scalp and the hair.
It's happy in the water – so perfect in the shower – and it even helps remove frizz, distribute product and produce sleek up-dos – just in time for Christmas and New Year celebrations!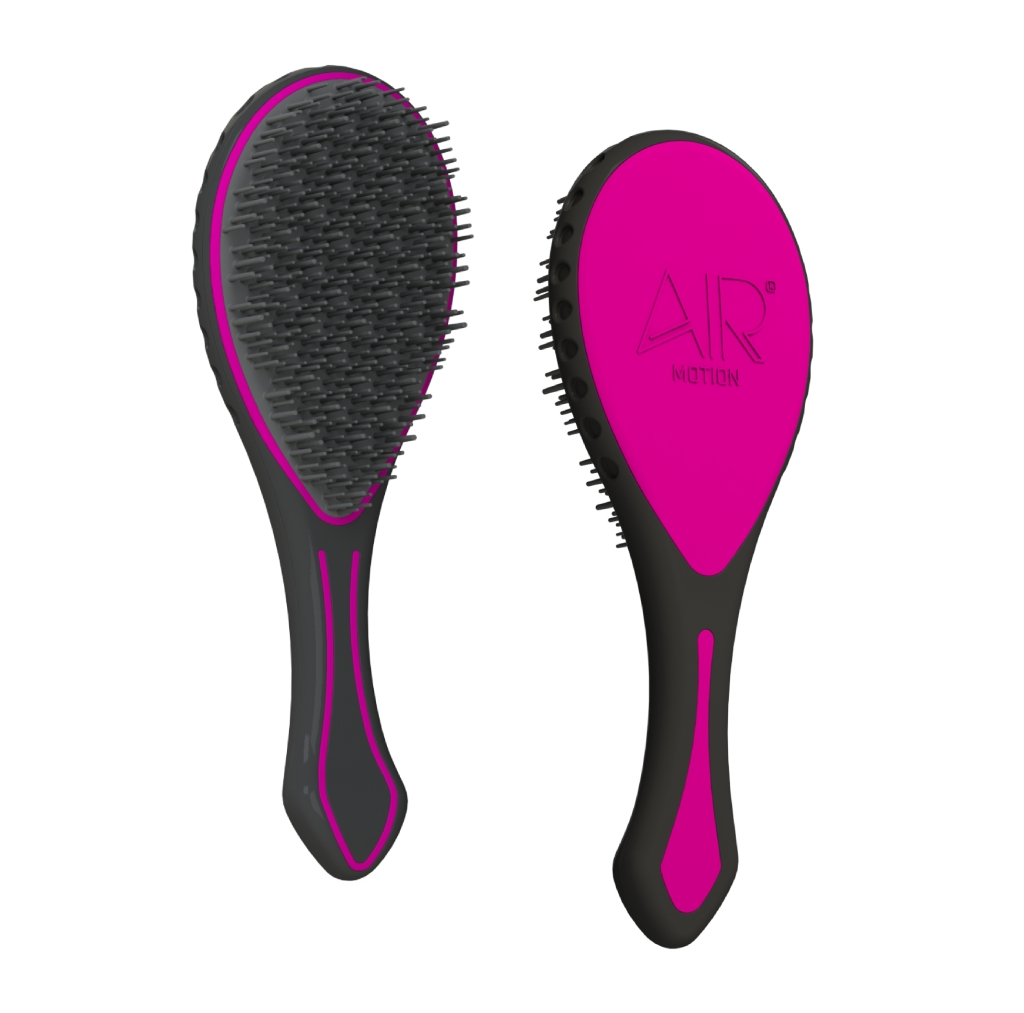 So what makes this British-designed hairbrush so different from anything else on the market? It's the built-in AirShock™ absorption technology which provides a contour sensitive brushing experience.
But if all that is just a little too science for your liking, all you need to know is it leaves hair completely stress-free and looking amazing.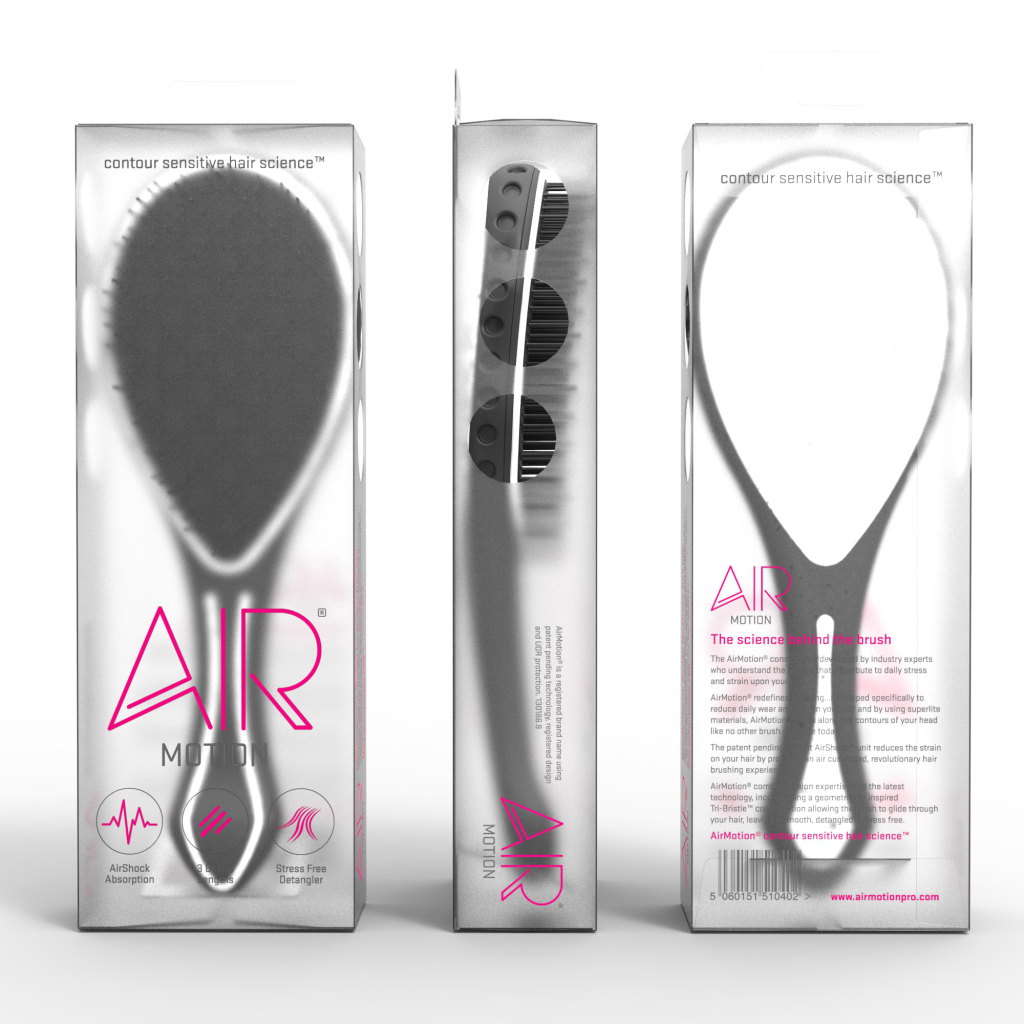 The girls at SLOAN! Magazine have been raving about the AirMotion hairbrush ever since they tried it. It gets through tough tangles  with ease, gliding through the hair like a hot knife through butter. There was also less hair breakage than with other brushes and its even great working on wet hair being gentle yet effective. See our review score to find out more about our experience using AirMotion.
The AirMotion hairbrush is available in white and pink from www.airmotionpro.com and is priced at £11.95.