The Alzheimer's Show – June 10 & 11, 2016 at London's Olympia – brings help and hope to families and carers who have responsibility for loved ones with dementia. Over 100 experts and exhibitors are available under one roof, offering extensive free advice, support and comfort to those affected by Alzheimer's.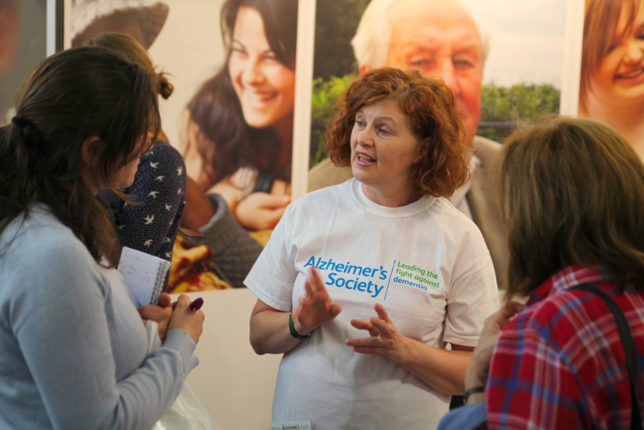 The wealth of expertise at the Show can also help reassure people who may be worried for themselves or a family member who they suspect may have dementia. Recent figures suggest that 75% of people are living with this worry. By signposting them to valuable, early intervention to help put things in perspective and take pro-active steps, this friendly yet authoritative show can help put their minds at rest.
There are 850,000 people living with dementia in the UK and 650,000 carers looking after loved ones affected by the disease. When a loved one is first diagnosed, the practical responsibility and emotional distress can be overwhelming for family members. Feelings of fear, isolation and grief are common as carers struggle to come to terms with new challenges. However, there is a wealth of support available to make living with dementia easier and the fear and worry that affects families can be eased by learning more about the disease and knowing how to access support.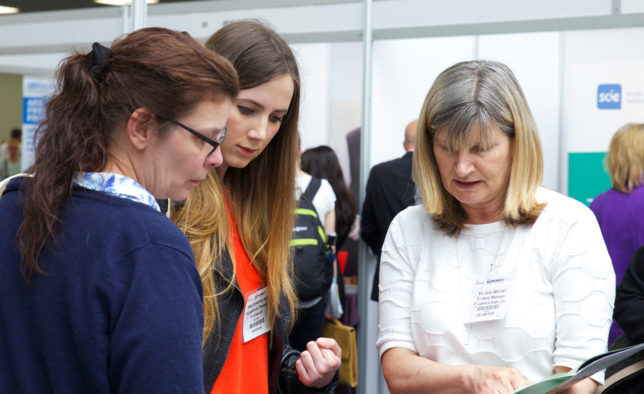 Two-day consumer show
The Alzheimer's Show is a two-day event for family carers offering advice and insight from expert speakers, the latest products and services from care exhibitors and empathy from people living with dementia. Informative Q&A sessions, free advice clinics from experienced Admiral Nurses and legal advice from The Law Society combine to give members of the public the guidance and support they need to navigate their journey with Alzheimer's in the family.
Gateway to understanding
"The Alzheimer's Show provides a gateway for people affected by the disease," adds Sara Couchman, Co-founder of The Alzheimer's Show. "We have brought together all the expert help and support people need so they can find solutions and guidance. We want visitors to realise they not alone in dealing with this disease and give them the chance to speak to people who understand what they are facing to help them realise that life with Alzheimer's is manageable once they have established a network of support."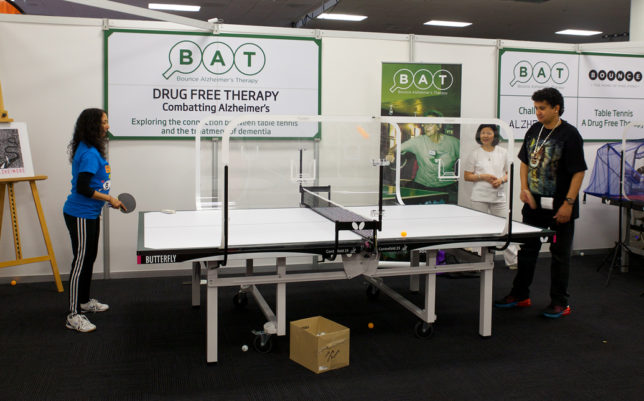 Christina Macdonald, 48, visited The Alzheimer's Show when caring for her mother Hazel, who has vascular dementia. Christina says: "I felt overwhelmed by the burden of trying to care for Mum while juggling a busy, demanding full-time job. I wasn't sure where to find help and was really worried for Mum's future and long-term care. At The Alzheimer's Show, I found a wealth of advice, genuine support from people who understood the challenges I faced and both practical and financial guidance. I came away from the Show armed with new information that enabled me to plan for Mum's care and make the right decisions on her behalf. I felt relieved, well-informed and optimistic for the first time in a long time."
Angela Rippon is hosting the talks in the main theatre on the Saturday and says: "The Show offers a staggering amount of information, personal experiences and practical help. Everything you ever wanted or need to know about dementia is all under one roof."
Highlights of the Show
Practical help from exhibitors with hundreds of ideas and new solutions from dementia care specialists including care homes, assistive technology, care at home and living aids
Free legal advice from The Law Society, including guidance on setting up Lasting Power of Attorney, putting the affected person's affairs in order and providing for their care
Free and confidential consultations with Dementia UK Admiral Nurses
Active fun with the BAT & Butterfly Vs Alzheimer's Table Tennis challenge with a specially designed table and bat that can help people with the early stages of dementia
Relief in the SweetTree Homes Care Services Quiet Room where visitors can leave their friend or relative with dementia in this professionally supervised restful and calm environment while they explore the Show
Ground-breaking trials from Re:Cognition Health
Re:Cognition Health is conducting an international clinical trial on a new drug designed to slow down the progression of Alzheimer's disease: the first medication to achieve this. Existing medication masks the symptoms but doesn't address the cause. Visitors can find out more and apply to take part.
People aged 60-85 can visit the Re:Cognition Health stand to determine if they have the 'medical markers' that put them at a significantly greater than average risk of developing Alzheimer's disease.
Expert talks and practical sessions
Expert speakers in the Alzheimer's Matters Theatre covering topics such as research, coping with challenging behaviour and reducing risk.
Practical help and advice in the Alzheimer's Talks & Topics Theatre where experts will explain the Mental Capacity Act, legal issues, personal budgets, carers support and carers sharing experiences.
Interactive sessions with the latest products and services in the Exhibitor Workshop Theatre.
Practical Activities Workshop with sessions for people with dementia including singing, horticulture, seated yoga, art and Cognitive Stimulation Therapy.
For times, tickets and more information visit: www.alzheimersshow.co.uk