Perched at the top of South Place Hotel, Angler is a dazzling Michelin-starred restaurant showcasing sustainable seafood from British waters. Executive Chef Gary Foulkes leads the culinary offering throughout the hotel, as well as taking the helm of this popular seafood restaurant which is a favourite of gastronomes, romantics and power lunchers.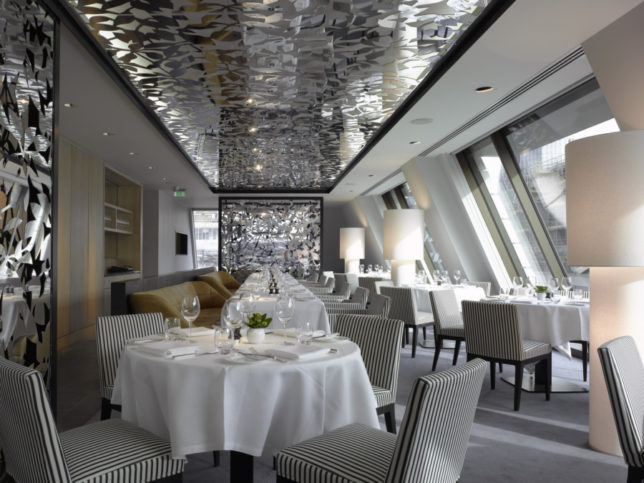 Over the years, Angler has firmly established itself as a destination dining experience. Not only known for sensational seafood and Gary's Instagram-worthy dishes, the constantly progressive menu features only the best seasonal and carefully sourced local produce that will delight carnivores and seafood lovers alike with vegetarians also well catered for.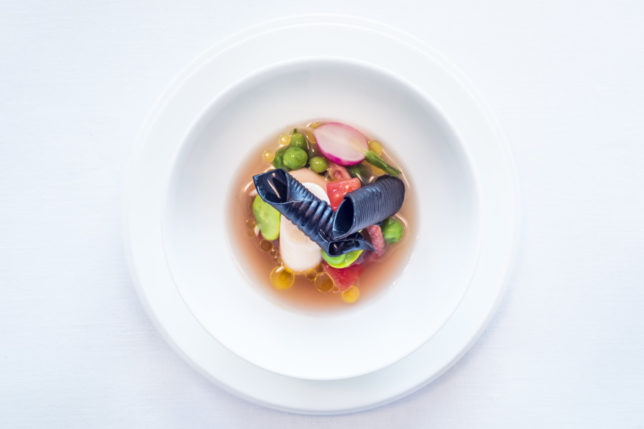 At the far end of the restaurant lies bar adjoining Angler terrace, an open air space. One of the City's hidden gems, the west-facing space is perfect for soaking the afternoon sun. In high summer the terrace plays hosts to some amazing rooftop parties, live DJs and a spectacular buzz. A retractable roof and heaters ensure that guests stay warm and dry whatever the weather.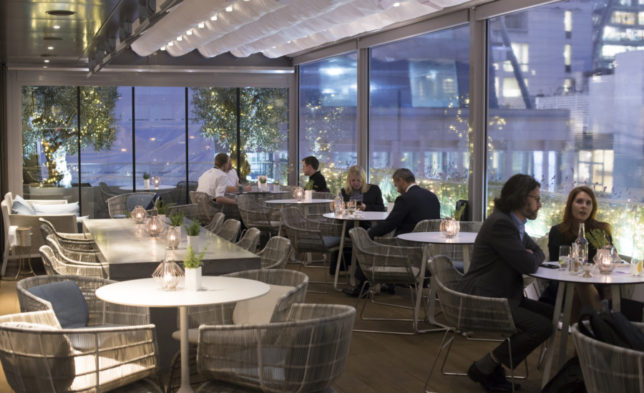 Executive Chef Gary Foulkes has 15 years' experience of cooking and working in some of London's most highly-acclaimed establishments.  Beginning his career under the guidance of Richard Neat and Gary Rhodes. He then moved to William Drabble's Aubergine in Chelsea, followed by a few years working for John Campbell at The Vineyard at Stockcross.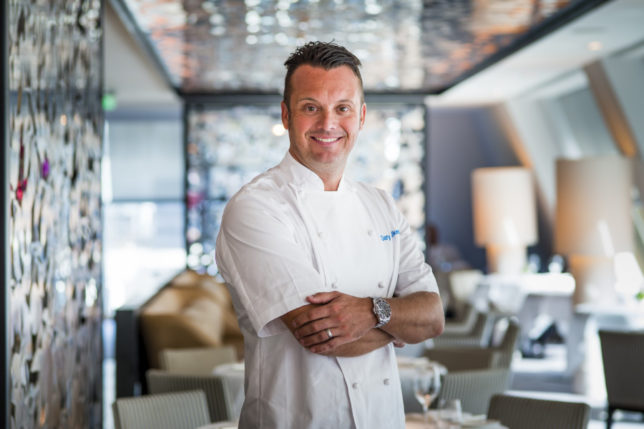 Gary then progressed to become head chef at The Square, the two Michelin-starred Anglo-French restaurant in Mayfair, prior to taking the helm of Angler at South Place in April 2016 where he has successfully maintained its Michelin star.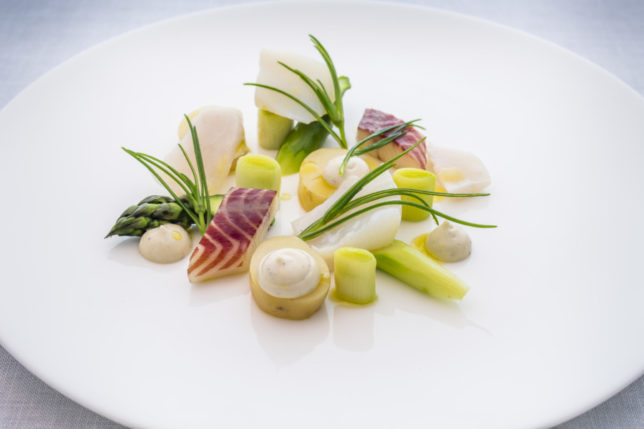 Gary spent three years travelling around South East Asia between 2010-2013 which has greatly influenced his food and style of cooking. Using passion and precision, Gary meticulously curates each dish to celebrate the taste and textures of the ingredients, using a variation of techniques, flavouring and seasoning. To complement these delectable delights, the Head Sommelier has compiled an extensive wine list of bottles from both the new and old world.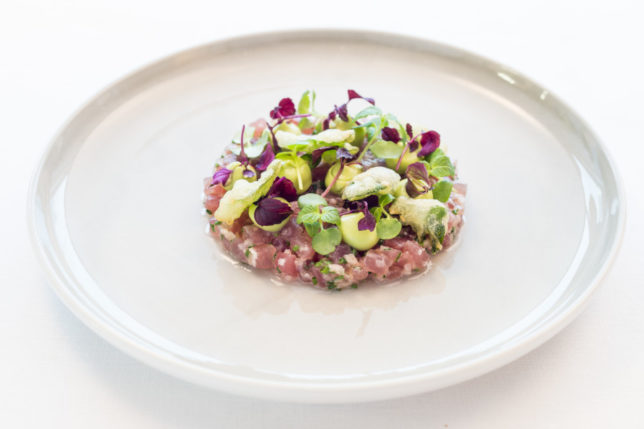 Upon arrival we were offered a drink at Angler's very own terrace bar. With a small but intricate menu we found a cocktail tailored to both our tastes. I chose the Aquitania (Talisker whiskey, Pedro Ximenez and Campari Coupe) and my dining companion chose the Rose Petal Martini (Sipsmith Gin, rose petal liquor and Grand Marnier Coupe).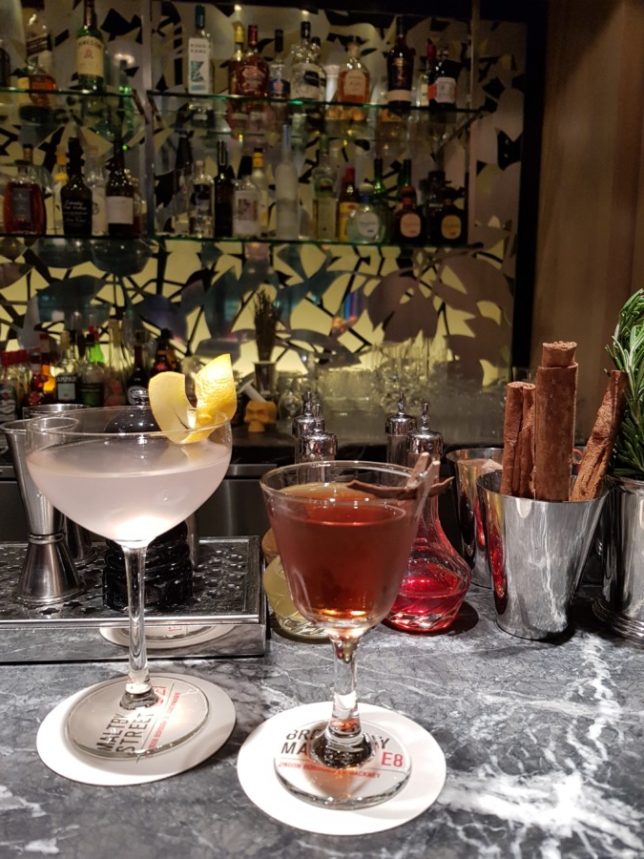 Kicking things off once we had settled in, we were presented with a small plate that perfectly balanced flavours and textures to let the ingredients speak for themselves.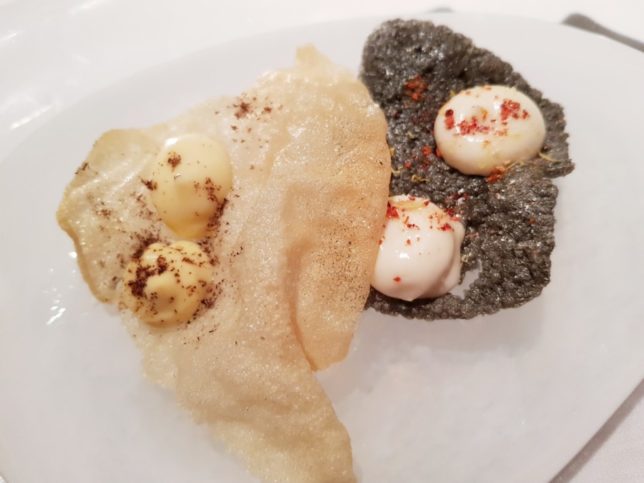 We were also offered a glass of champagne and some beautiful sourdough bread to enjoy while we considered what to choose from the menu.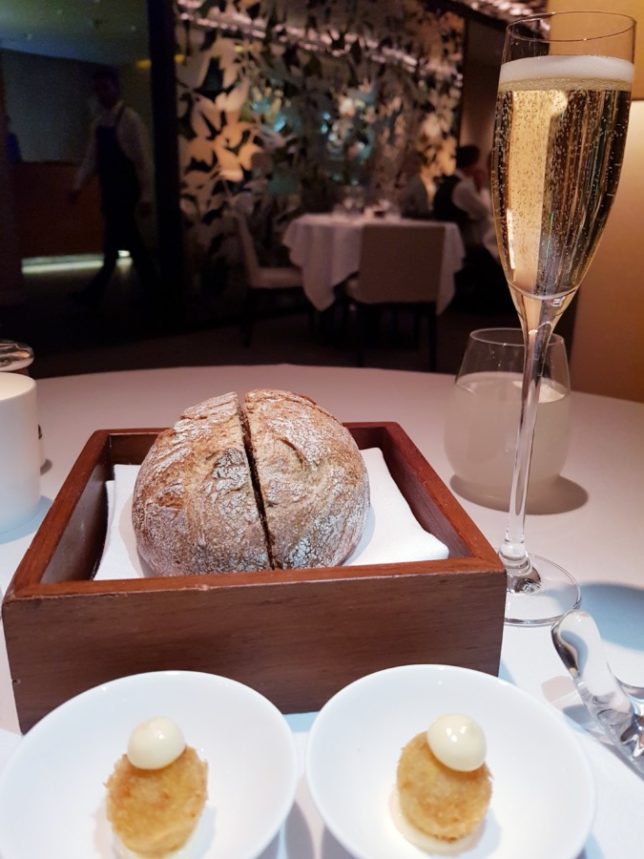 For the starter, I was delighted with the Tartare of Yellow Fin Tuna – the delicate flavours of the freshest fish were complemented by hass avocado, wasabi and shiso.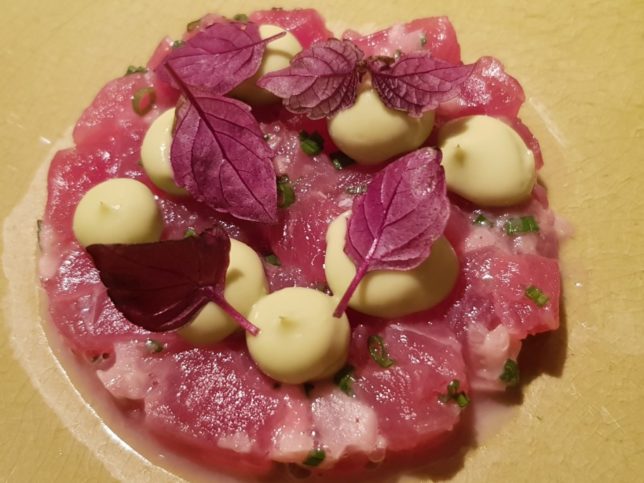 My dining companion enjoyed the King Crab Ravioli – it tasted as good as it looked with the flavours of chicory, blood orange and basil adding further dimension to the dish.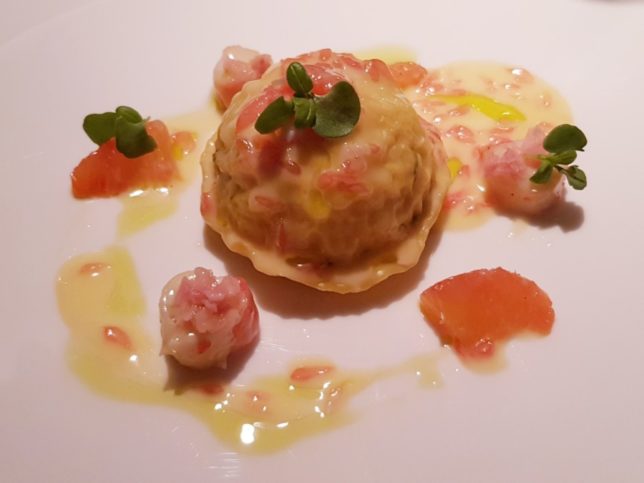 The Roast Octopus was impressive – cooked to perfection ans served with taramasalata, suffolk potatoes, and red wine bagna cauda.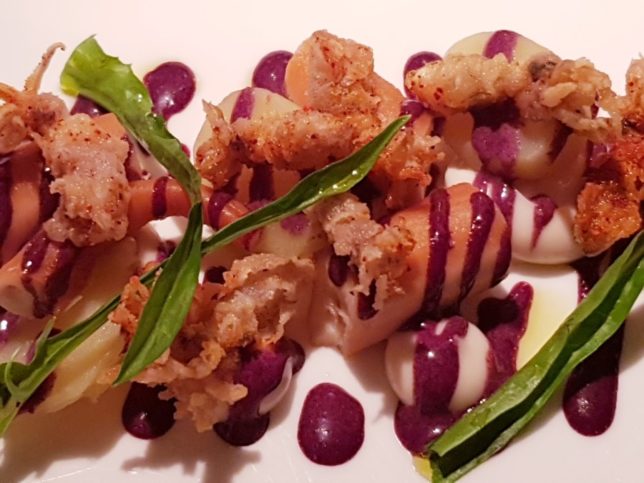 The Cornish Red Mullet was equally high quality with St Austell mussels, three cornered garlic and hand rolled rigatoni making this dish a joy to the palate as well as a feast for the eyes.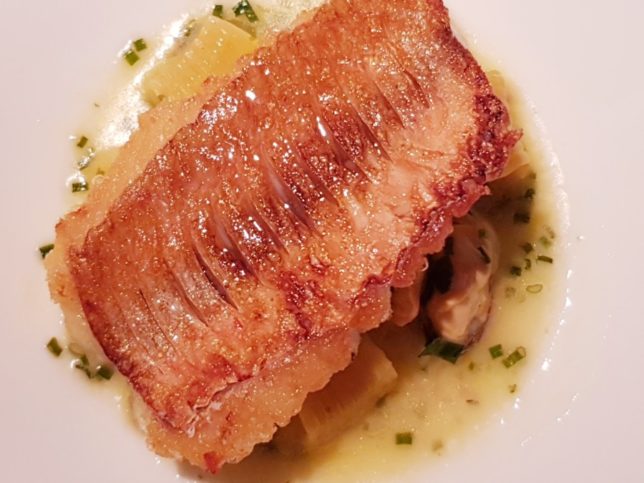 The Dover Sole was an excellently executed dish served with stuffed chicken wing, cauliflower puree and roasting juices.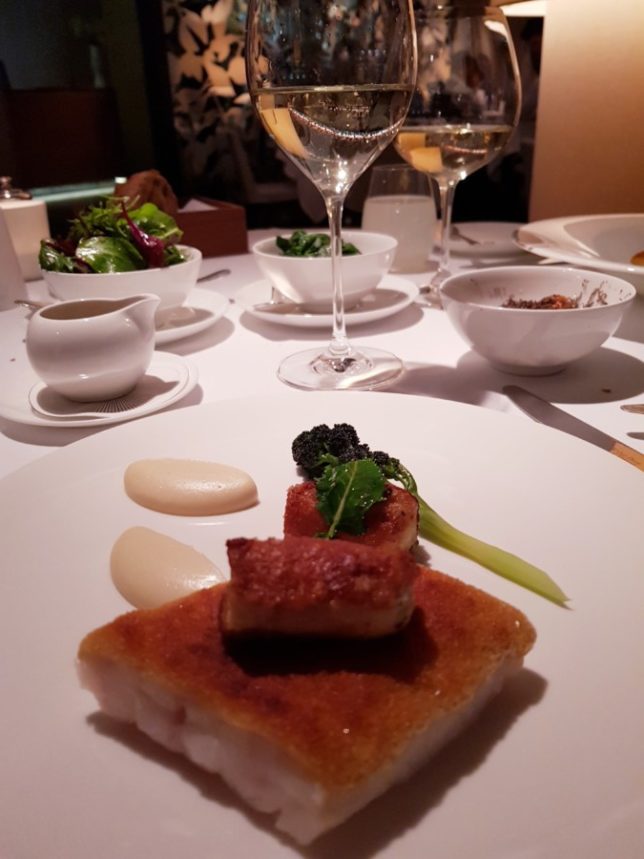 As an accompaniment, we loved the earthy creaminess of the Truffled Cream Potato.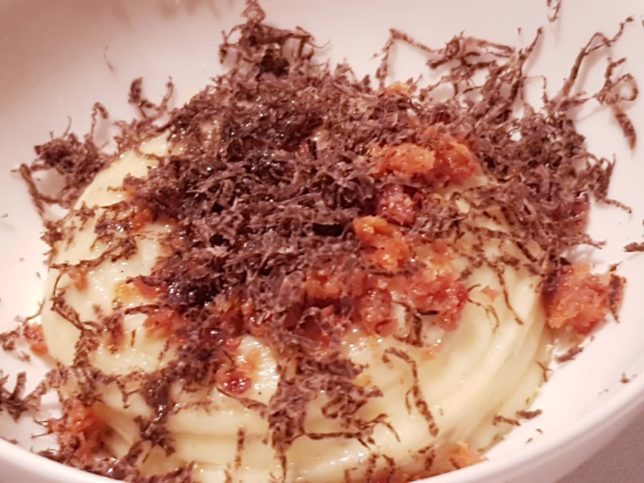 To finish the meal, the Chocolate Pave with 36% caramelia, hazelnuts and olive oil added an interesting twist to this classic French dessert.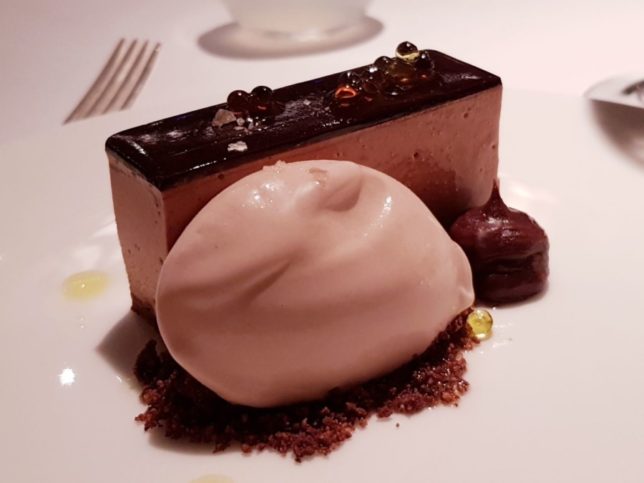 Gary's signature dessert of the Banana, salted caramel and Guanaja chocolate tart delighted the senses on all levels and was a stunning end to our fine dining experience at this impressive Michelin star restaurant.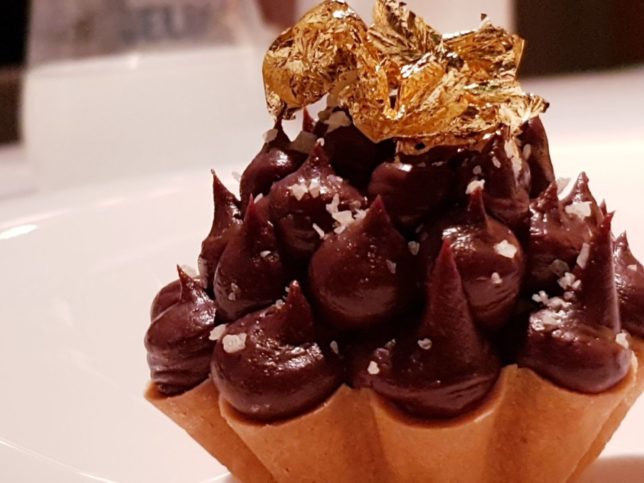 We definitely recommend making time to visit Angler this season to enjoy some of the best seafood dishes that will make you want to keep coming back for more.
Angler
South Place Hotel, 3 South Place, London EC2M 2AF
020 3215 1260
www.anglerrestaurant.com
@angler_restaurant