Shangri-La Hotel, At The Shard, London announces the residency of multi-awarded international mixologist Antonio Lai at GŎNG Bar, the highest hotel bar in Western Europe. Antonio Lai pioneered the comprehensive Multisensory Mixology (MM) concept in Hong Kong – a drinking experience that engages all five senses. Lai will serve a selection of signature cocktails at GŎNG Bar alongside Head Bartender Christian Maspes and his team on 30th and 31st May and 1st June 2018.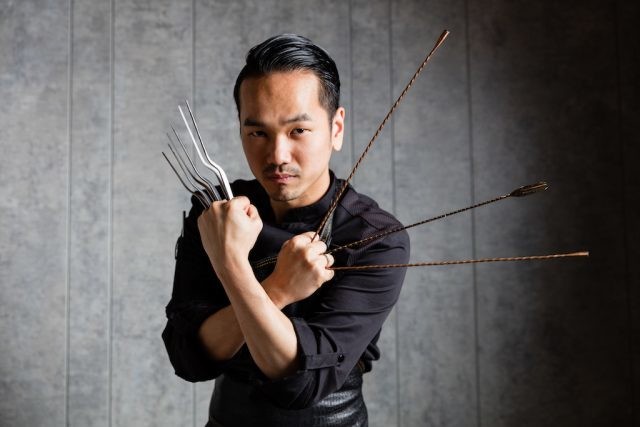 With Antonio Lai at the helm, Quinary Bar is the first multisensory cocktail bar based in Hong Kong. The bar made it onto The Drinks International list of The World's 50 Best Bars at number 40 in 2017, as well as number 15 on Asia's 50 Best Bars Award in 2018. It was Antonio's training in Italy where he found his true passion and destiny – Multisensory Mixology (MM). Antonio has published two awarded cocktail books as a platform to share his passion in the field and he will incorporate the MM concept into a number of cocktails during his residency at GŎNG Bar.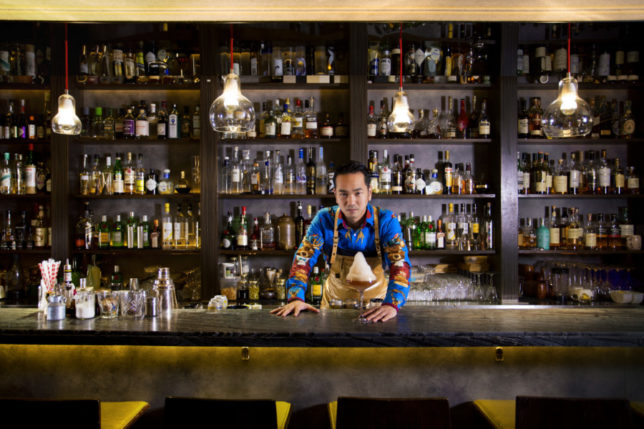 Lai and Maspes have together crafted a cocktail called Vanilla Sky for this week's event. The cocktail is made of Italicus infused with cedar wood, Bullet Whiskey, Rosso and bitters is an aperitif served in an old fashioned glass with smoky notes.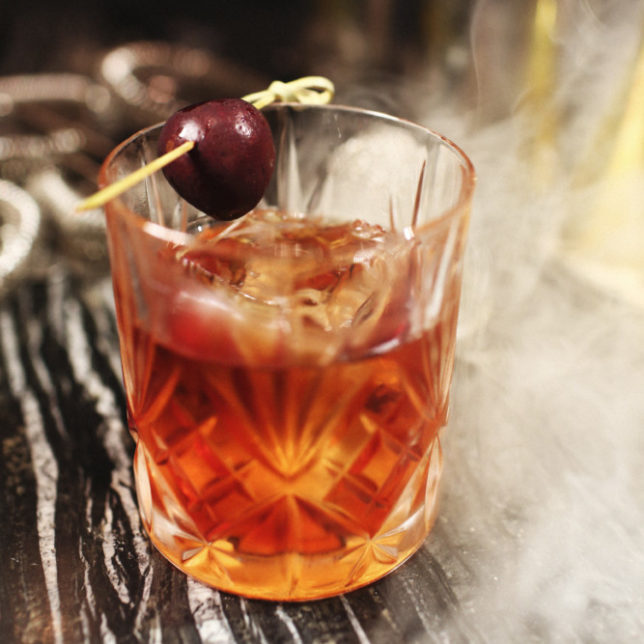 Lai has also selected four original cocktails to showcase at GŎNG Bar. These include:
Lavender Pie – Don Julio Silver infused with lavender, Limoncello Luxardo, lemon juice, egg white
I am Jade – B24, jasmine basil syrup, lemongrass syrup, lime juice, soda water
IG47 – Monkey 47, Italicus, Campari, grapefruit juice
Earl Grey Caviar Martini – Ketel One Citron Vodka, Cointreau, elderflower syrup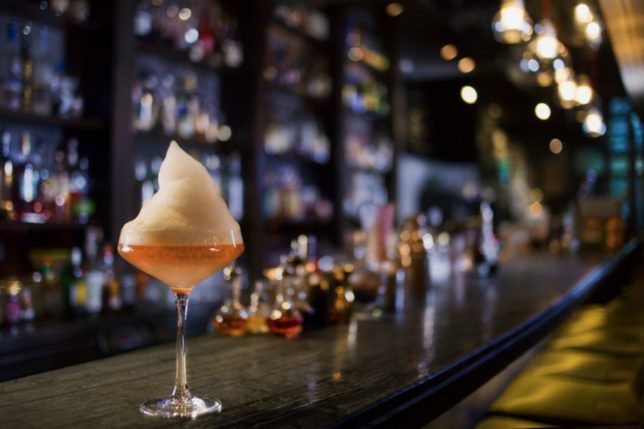 Christian Maspes, Head Bartender at GŌNG Bar said: "Our star bartender nights at GŎNG Bar are attracting exceptional talent from across the globe. Antonio Lai follows in the footsteps of Jad Ballout from Central Station Boutique Bar, Steve Schneider from Employees Only, The Clumsies from Athens, Joerg Meyer from Le Lion in Hamburg and Zdenek Kastanek from 28 Hong Kong Street in Singapore. We're thrilled to be working with Antonio, and his multisensory creations are going to offer guests a unique cocktail experience like no other."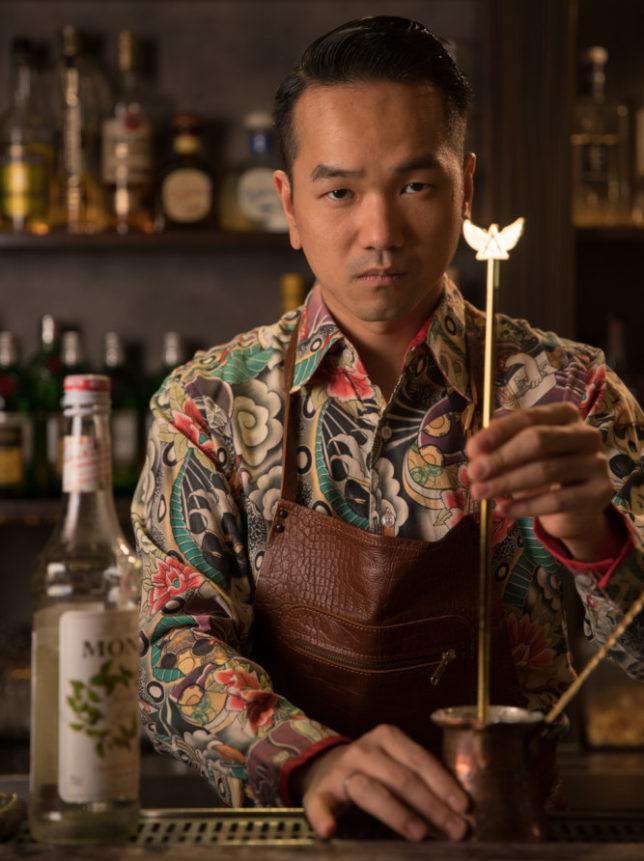 Christian and his team will serve their inventive 'Director's Cut' menu which launched in April 2017 together with the Vanilla Sky cocktail and Antonio Lai's creations.
Located at the pinnacle of Shangri-La Hotel, At The Shard, London, GŎNG Bar is a sky lounge destination crafted by renowned architect Andre Fu of AFSO. The elevated bar provides a vast array of fine wines, spirits, cocktails, champagnes, as well as sweeping views of London's iconic skyline. GŎNG Bar is nominated for the Spirited Awards at Tales of the Cocktail 2017 in four categories: Best International bar team, World's best cocktail menu, Best international hotel bar, and International bartender of the year.
GŎNG Bar comprises two bars – a cocktail bar and a champagne bar, as well as an infinity Sky Pool Bar which opens Thursday, Friday and Saturday nights from 9p.m. GŎNG Bar is open to residents and non-residents Monday to Saturday from noon – until 1a.m. and on Sunday from noon to midnight.
GŎNG Bar on level 52
Shangri-La Hotel, At The Shard, London.
31 St Thomas Street, London SE1 9QU
+44 (0) 20 7234 8208
www.shangri-la.com/london
Instagram @shangrilalondon
Twitter @shangrilashard #GONGScut
Facebook @shangrilalondon