In a country that values understatement, St. James' Court, A Taj Hotel, London is a discreet Victorian masterpiece, typifying the concealed charm of one of Britain's finest luxury hotels. The hotel is the distinctive choice for those wanting more than service with a smile with a distinguished pedigree shaped over the centuries. Crisp and elegant, with the signature Taj charm that's reserved yet attentive, St. James' Court strives to make each visit more pleasurable and memorable than the last. St. James' Court is a slice of the past served up on a contemporary platter exceeding  the  expectations  of  today's  discerning  diners and travellers alike.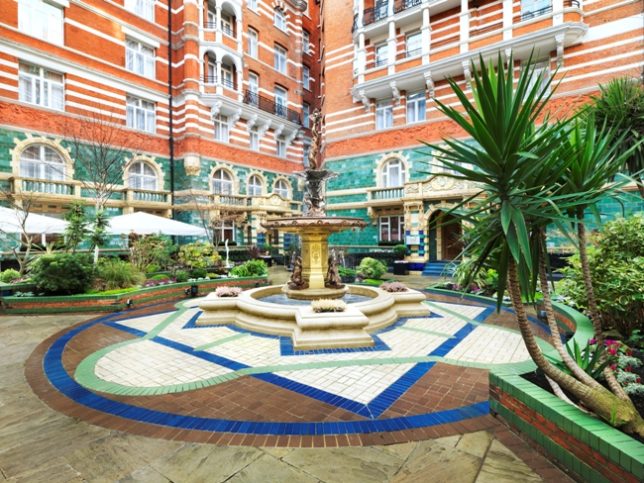 The hotel's latest dining experience, Around the World in 80 Tastes offers a world of fine dining in one special evening. Start your dine-around world tour with a champagne flight in the celebrated Shakespearean courtyard followed by a course of signature specialities at each of the three Taj restaurants, each with perfectly paired wine, showcasing flavours from across the globe. As we entered the lobby of the Hotel, the amiable piano player set the scene with his musicality.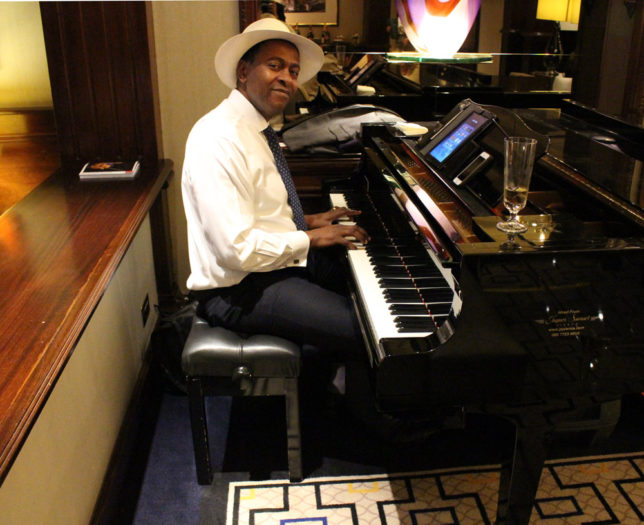 We were to follow in the footsteps of literary hero Phileas Fogg for this special dining experience, amidst the Victorian townhouses that make the Taj in London. Inspired by Jules Verne's classic account of intrepid traveller and English explorer Phileas Fogg's journey from London, through India, circumnavigating the late Victorian world in 80 days, this exclusive dining experience showcases the diversity of gastronomic influences across four of the Taj's restaurants on Buckingham Gate, less than a mile across St. James' Park from where Fogg culminated his journey.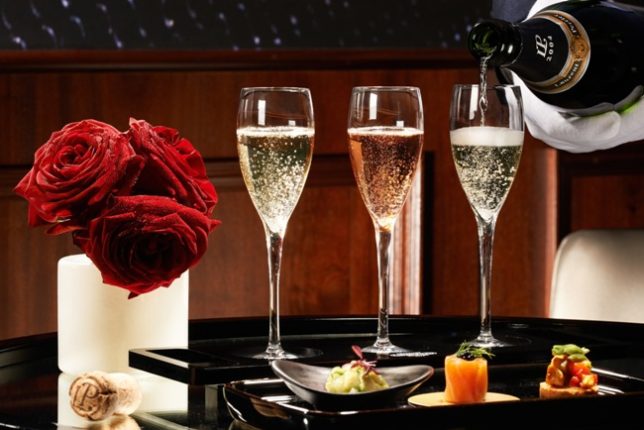 This unique culinary journey commenced, as all great adventures should, with a champagne flight of Laurent-Perrier's finest with paired canapés.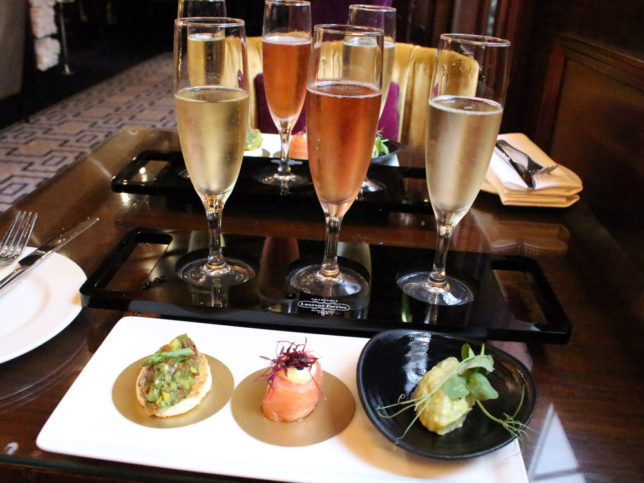 A toast to the start of a fabulous journey…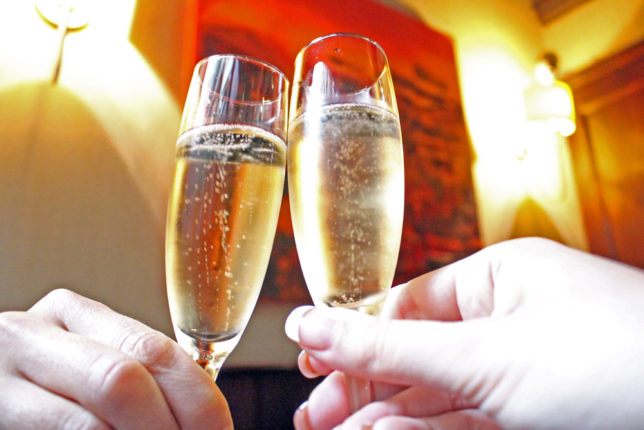 As we began our culinary journey and sipped our champagne, we admired the cherub-adorned fountain in the Victorian St. James' Courtyard, an idyllic outdoor dining space surrounded by the world's longest Shakespearean sylvan frieze.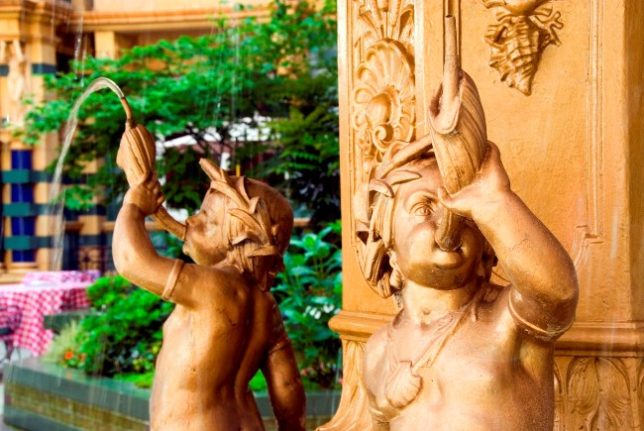 We were then whisked off for an exemplary trio of starters at Bistro at St. James' Court, A Taj Hotel. The menu at Bistro celebrates the diversity of cosmopolitan London, featuring signature dishes, under the stewardship of the hotel's Executive Chef David Tilly. Sophisticated and light décor ensures a timeless elegance allowing the varied international cuisine to take you away on your culinary journey. We had a scrumptious trio of starters which change depending on the day you go…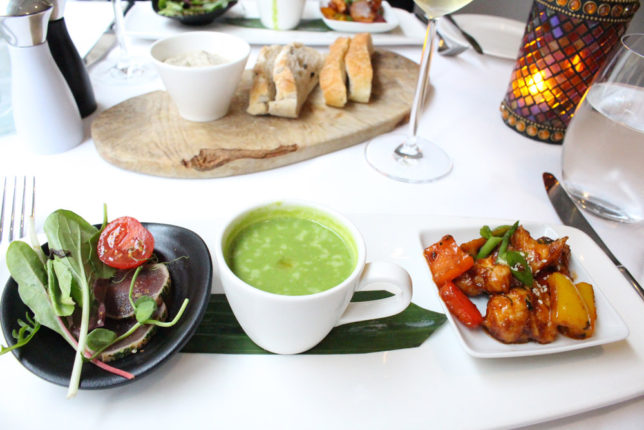 The trio of starters we enjoyed included the Bistro's signature Sesame Crusted Tuna with Pink Grapefruit…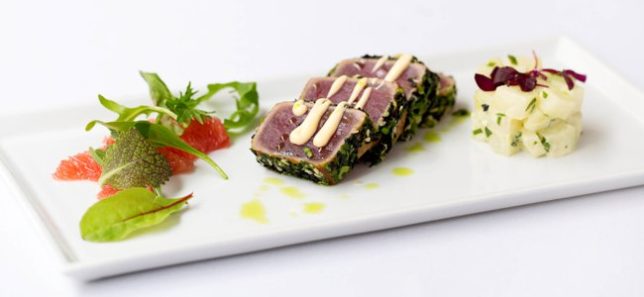 Our gastronomic journey continued to the South West coast of India at Michelin-starred Quilon. Executive Chef Sriram Aylur's interpretation of ethnic and progressive game, poultry and vegetarian cuisine showcases the diversity of the region with his playful blend of traditional home-cooking with innovative techniques and presentation making for a thrilling and unique dining experience.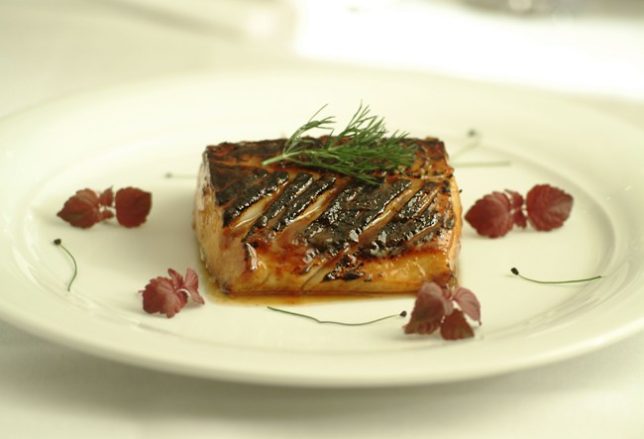 It is said that Quilon imports more fresh Indian spices than any other restaurant in Britain, which are ground and mixed carefully to create unique recipes such as the signature Quilon Fish Curry – cubes of halibut simmered in coconut, chilli, and raw mango sauce.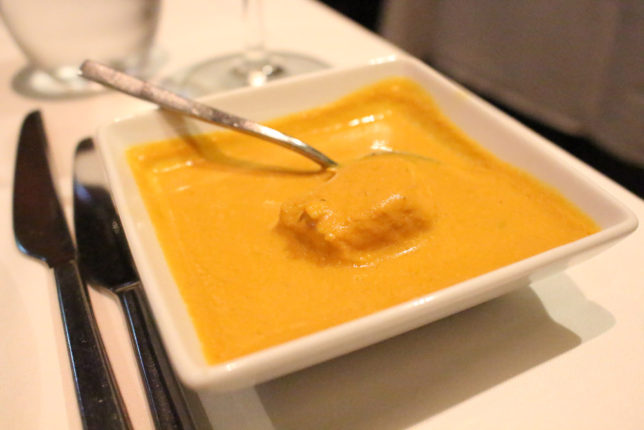 Seafood is at the heart of this establishment so we also indulged in the Fisherman's Catch of pepper shrimp, crab cake, lentil fish and grilled scallop…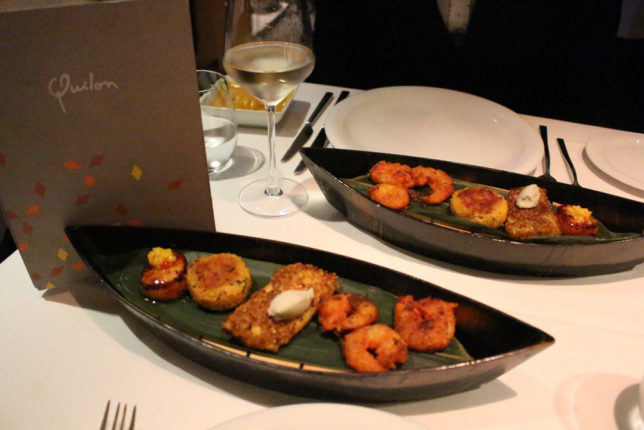 The spiced dishes were perfectly paired with Malabar Paratha – soft refined flour dough beaten to thin sheet and folded to form layered bread, cooked on a skillet with pure ghee.
Our the fourth and final stopover of this culinary adventure was Kona which is the latest feather in Taj's illustrious culinary cap. Kona brings diners back to contemporary Europe with predominantly locally sourced, sustainable and organic ingredients in a menu showcasing classic cooking techniques with contemporary styling.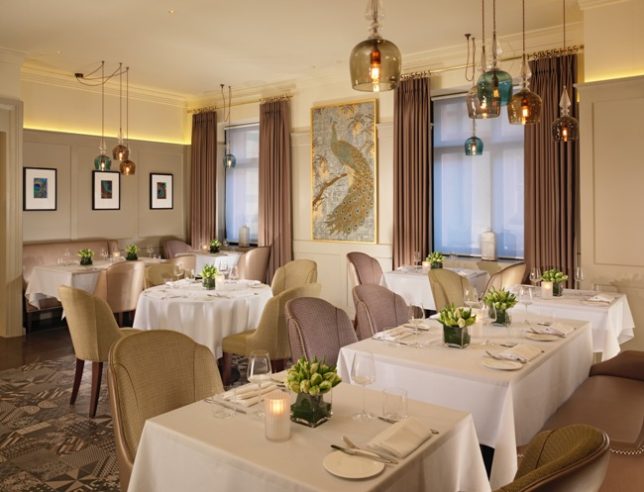 Here we sat down to Signature Sussex Lamb Two Ways – Sussex Cannon and Bolognese, on Aubergine Caviar with Polenta served with Wild Roquette Pesto and Confit Eggplant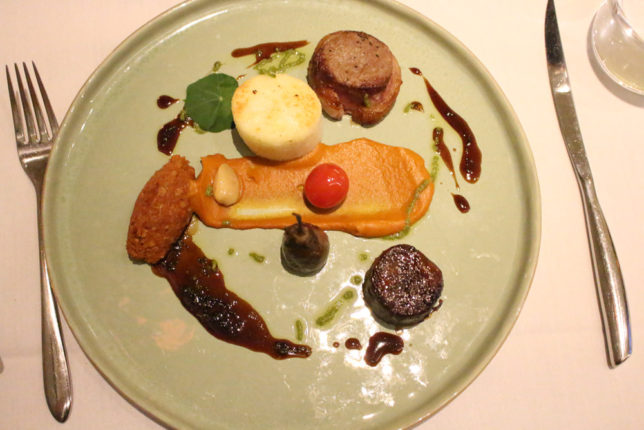 The end our delightful adventure we shared the decadent Dessert Platter laden with these sumptuous servings of Calvados marinated Apple on a Walnut and Pecan crumble, Malleable chocolate ganache and Deconstructed Lemon Meringue Pie with Poppy Streusel.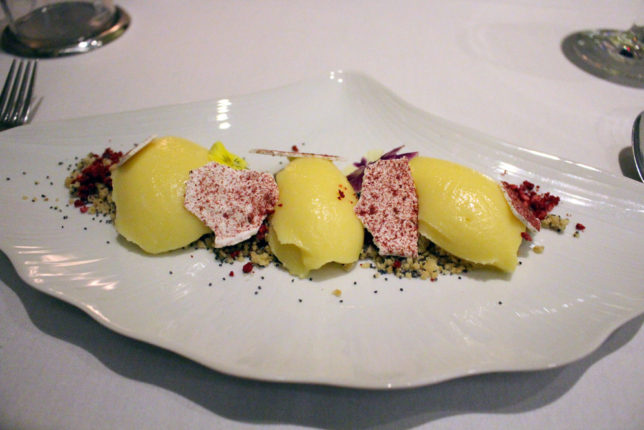 Each course is accompanied by tasting portions of wines carefully selected from the Taj's cellar including Fleurie les Granits Rose 2012, Chapel Down Flint Dry and Albarino Davila Bodegas Adegas Valmino.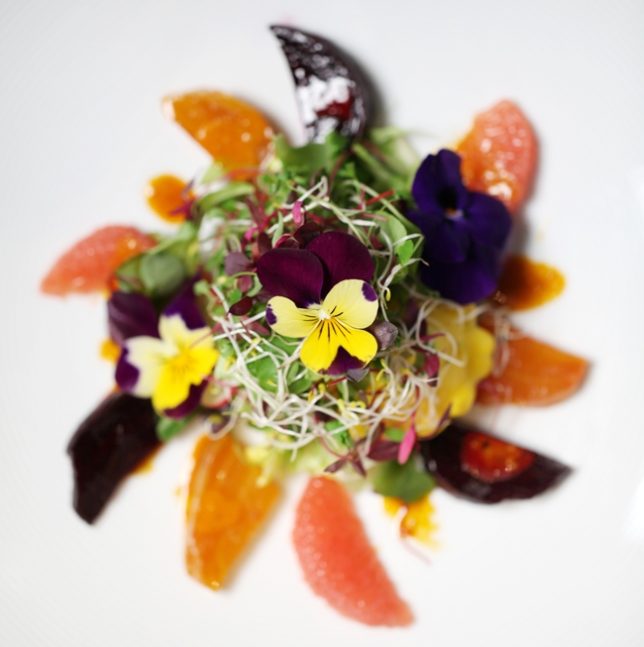 Around The World In 80 Tastes is available Monday to Saturday at 18:30 for the introductory price of £100 per person. Reservations are required 24 hours in advance.
St. James' Court, A Taj Hotel
54 Buckingham Gate, London SW1E 6AF
Reservations: 020 7963 8360
www.stjamescourthotel.co.uk
[mappress mapid="9″]