Mrs. Anita Choudhrie, founder of The Stellar International Art Foundation, discusses the benefits and pitfalls of Art as an investment and why she believes that Art is more than a sum of its parts.
The worldwide shift toward hard assets has seen a multitude of alternative investment markets grow rapidly – art included. Given this current investment swoon, we should be mindful of the growing fine art bubble and the need to balance financial incentives with an emotional sentiment.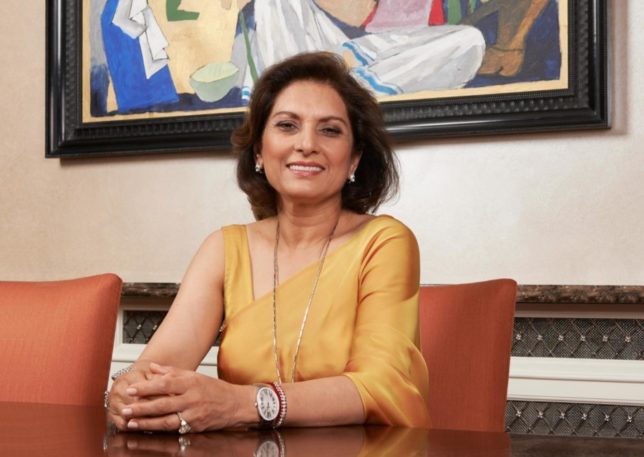 Art as an investment
With works by Paul Gaugin and Picasso fetching over $100m apiece and auction records seemingly being broken as soon as they are made, art has become increasingly popular as a form of alternative investment.
According to a report by The European Fine Art Foundation, art market sales grew to an astounding $51bn in 2014, the highest level ever recorded, and US sales rose to over $27bn. The value of auctionable contemporary and post-war art, the largest sectors in the fine arts market, equally surged from $250m to almost $6bn between 1995 and 2015.
At least 75% of collectors are now consequently purchasing art with an eye for long-term investment, as highlighted by the Deloitte Art & Finance Report. Given that art fetched online sellers a total of $4.7bn in 2015, this is somewhat unsurprising. The reality is that many now see the value of art as an investment because it is impervious to economic uncertainties.
In comparison to the volatile stock markets, art is a non-correlated asset, unaffected by financial or stock markets, which allows for investors to hedge against a negative market swing. This makes it appealing to those looking to diversify their portfolio.
Mitigate Risk
Bubbles can emerge even within these more stable markets and this cannot be forgotten. A global art market index published by the University of Luxembourg found that prices for contemporary and post-war art fell by 21% and auction sales declined by 29%, despite more paintings being sold in 2016. These concerns have been somewhat alleviated by record breaking sales in 2017, but the fact that reputable artists like Bacon and Rothko suffered 20% falls in price is cause for concern.
Any engagement with the global arts market consequently necessitates careful consideration of volatile trends, extreme diligence and a reasonable degree of luck. Art needs to be invested in like a monetary asset if it is to act like one.
To yield a significant RIO, it is important to painstakingly analyse which artworks are most likely to hold their value. Remember, art is receptive to trends in consumer taste and its market value does not always correspond to long-term monetary worth. Likewise, whilst it is possible to make note of record prices for 'comparable' artworks, each artist and artwork is unique, which makes it difficult to predict on future price.
Strike a Balance
There is a clear balance to be struck between purchasing within a stable oeuvre market and assessing where the next trend will lead to above market yields.
The 'Old Masters', usually dated from the 16th to the 19th century, were long dismissed as a stagnant section of the art world, lacking the high yield and price points of more contemporary oeuvre. Yet in the last 5 years this scenario has changed, and we have seen the total sales from Old Master oeuvre exceed those of more contemporary pieces – including a near 5% increase in value in 2016.
The emphatic return of this art genre culminated in the sale of Da Vinci's Salvator Mundi in November 2017, still a world record for a painting sale. These represent a more stable long—term investment, which will be highly attractive for those looking to diversify a portfolio locked up in volatile financial markets.
Finding the Right Balance
When contemplating an art investment, it is integral to take a step back and take a more holistic view. While art may well prove to be a worthy financial investment, it has a more tangible value than that. Comparing artworks from diverse regions of the world enables extraordinary insight into how different cultures view and comprehend the world. By collecting comprehensive global collections, an investor gains a unique contemplation into the artist's life, cultural perceptions, and beliefs.
This is a significance that extends far beyond monetary-worth so when an investor's interest correlates with those of an artist or movement, a buyer can begin to value their collection as more than a simple sum of its parts.
Art may prove to be an admirable financial investment, but its value by no means ends there. Whilst paintings may have a price tag, art itself is priceless.
About the expert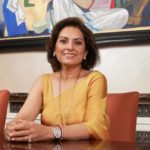 Mrs. Anita Choudhrie is the founder of The Stellar International Art Foundation. Currently the Foundation comprises over 600 works dating from the late 19th century to the present day, including international artists, and ranging from paintings to sculptures.