Celebrating its 150th anniversary in 2015, The Langham, London was opened in 1865 by HRH The Prince of Wales as Europe's first 'Grand Hotel'. From the outset it boasted an unrivalled location at the top of Regent Street and this is still true today with an enviable address in the heart of the West End.
After an extensive transformation, The Langham, London has refined The Art of the Stay, offering luxurious guestrooms and suites, classically styled and evoking a warm residential feel with flawless service. The hotel's celebrated cocktail bar, Artesian, is named after the original 360ft-deep well under the hotel, is a glamorous bar designed by the acclaimed late David Collins.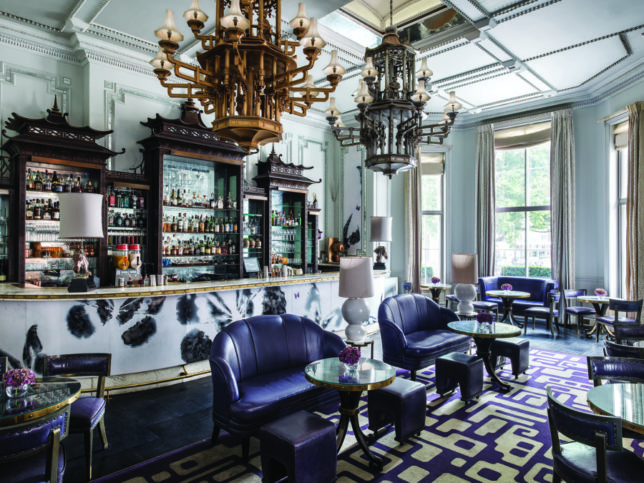 Winner of the coveted 'World's Best Bar' accolade, Artesian is a social hub for chic Londoners and the perfect stage upon which talented mixologists conjure up classic and innovative cocktails.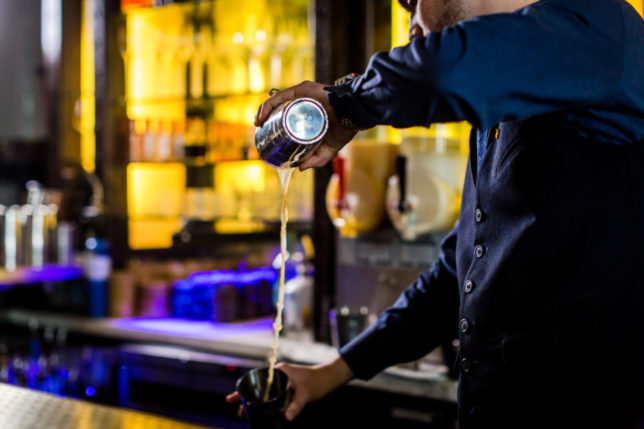 The Artesian team is led by bar manager Anna Sebastian who, in collaboration with Head Bartender Remy Savage, has created 'Cause, Effect & Classic Cocktails', an interpretation of some of the world's most iconic drinks, as well as a rediscovery of some treasures from the past.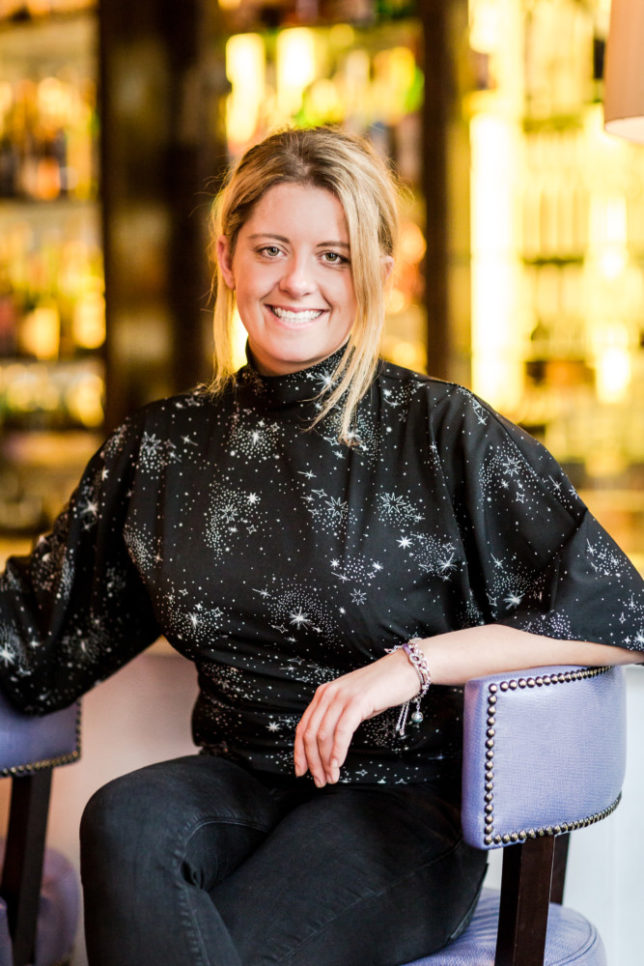 Cause, Effect & Classic Cocktails examines the ingredients of each recipe and interplay between the different elements, seeing how provenance, maturity, preparation and presentation all impact on the subtle balance of flavours within a drink. Remy and Anna have looked closely at every part of the conventional recipe and have experimented with ingredients within every cocktail, producing innovative, multi-layered cocktails that are an exciting pleasure to discover with every sip.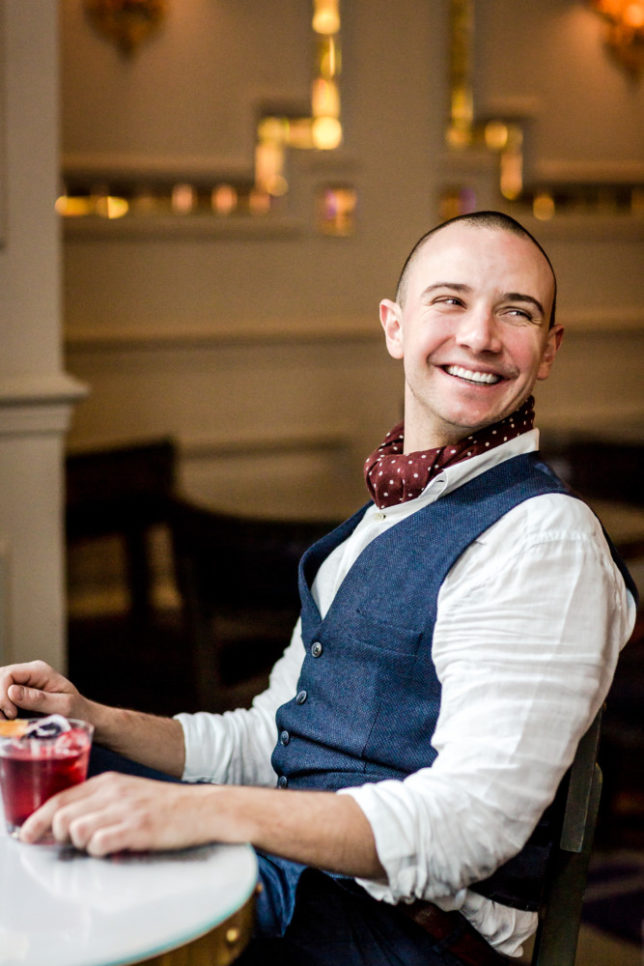 Remy and Anna both joined Artesian in November 2017, bringing with them an impressive reputation for creative concotions and service excellence.  They are also known for visual artistry of their physical menus, which harmonises with Artesian's existing reputation. The Cause, Effect & Classic Cocktails menu is a feast for the eyes and part of the experience. It is satisfyingly heavy and tactile, and features a series of drawings that represent the flavour notes within each cocktail. These illustrations build, page by page, into to a complex and detailed image that evokes Art Nouveau floral motifs. It is at once both playful and simple – a flip book – as well as elegantly grown up in its pared-back design.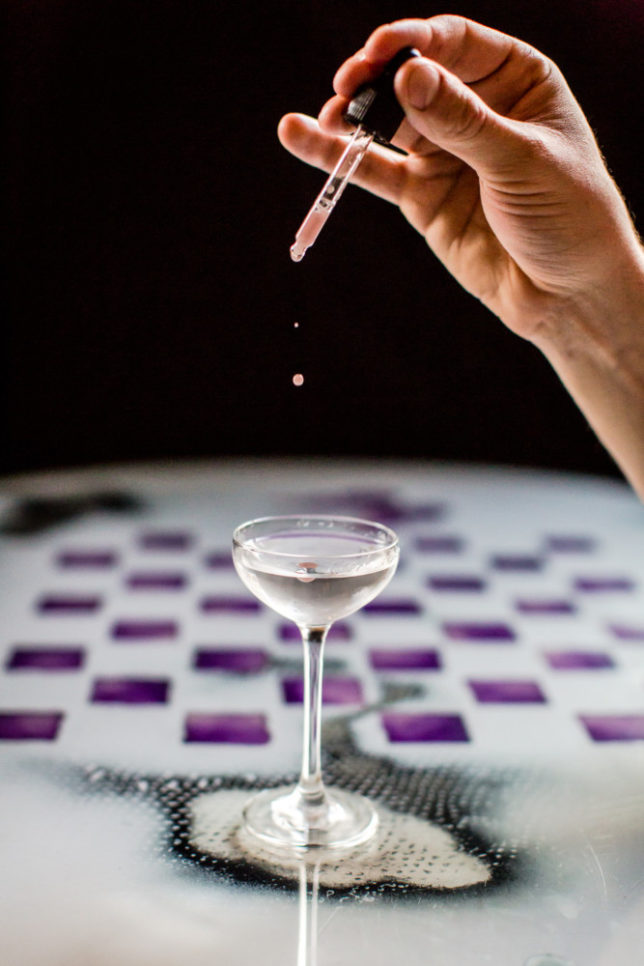 No detail, however small, has been overlooked in the creation of Cause, Effect & Classic Cocktails.  Simple, elegant glassware has been sourced from around the world, to emphasise the key characteristics of each drink, from its ingredients and its heritage, to how it has been cleverly updated by Remy and Anna. The classic Negroni is just one fine example from the new cocktail menu.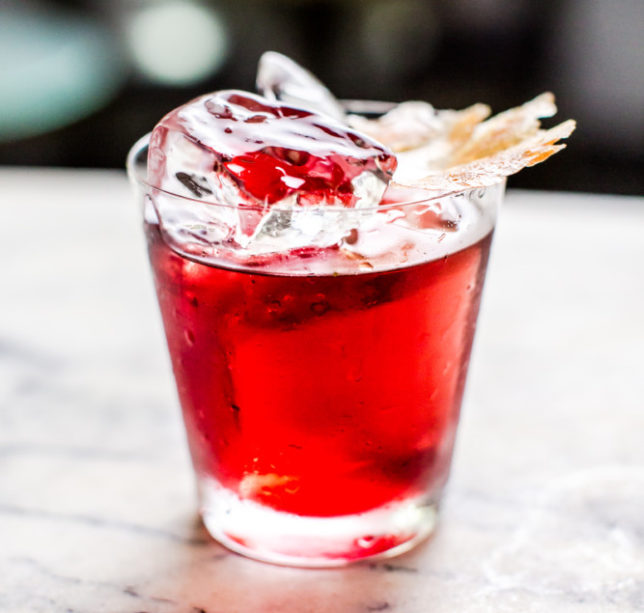 Ice is also a big part of the new programme and all drinks are served with clear hand-cut ice, which is another reference to classic drinks, which of course pre-dated ice machines. It is worth mentioning that the ice at Artesian is very special. It is produced using the very latest technology which makes Artesian's ice purer, colder and with a higher density with the result that it lasts longer in the glass and keeps your cocktails cooler.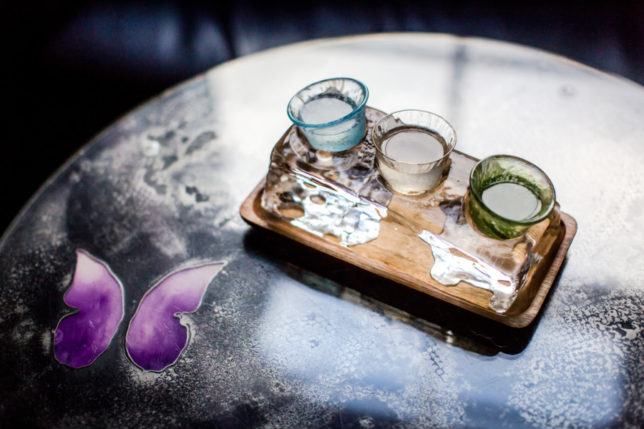 Cause, Effect & Classic Cocktails invites the sophisticated drinker to experience an entirely different take on well-loved cocktails, creating and revealing new facets, flavours and emotions within them including 007's favourite – the Vodka Martini.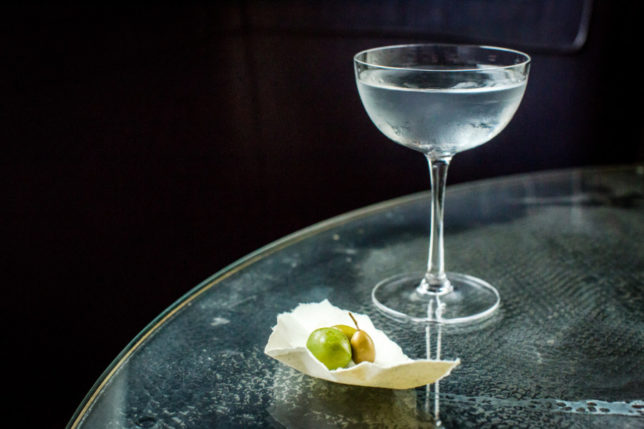 Nibbles such as this delightful calamari dish are on offer to accompany the delicious drinks at the bar.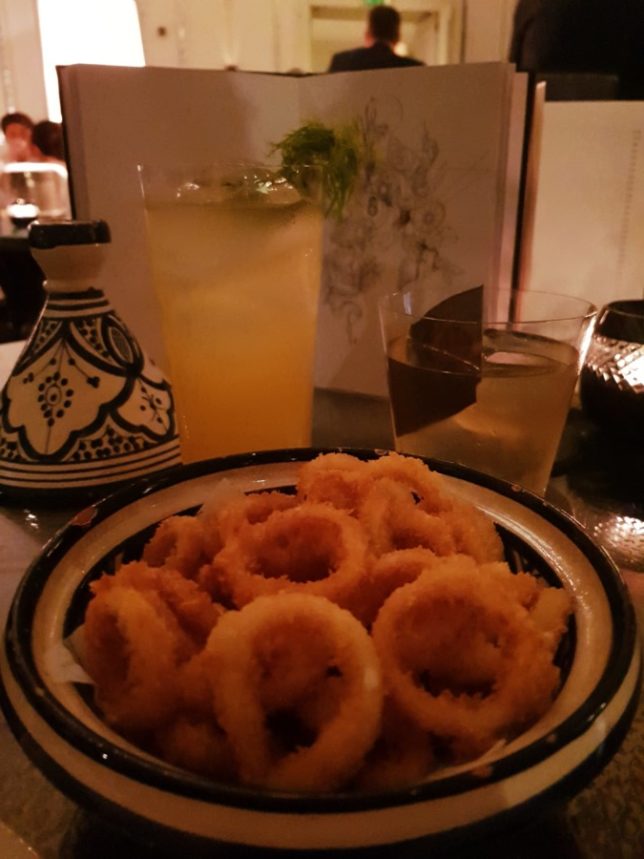 After these delicious cocktails, make your way to the hotel's Palm Court for all day light dining served with timeless elegance. Every day from 12:30pm the resident pianist John Watson sets the mood in Palm Court with a cool mixture of tastefully arranged contemporary songs and a few original compositions.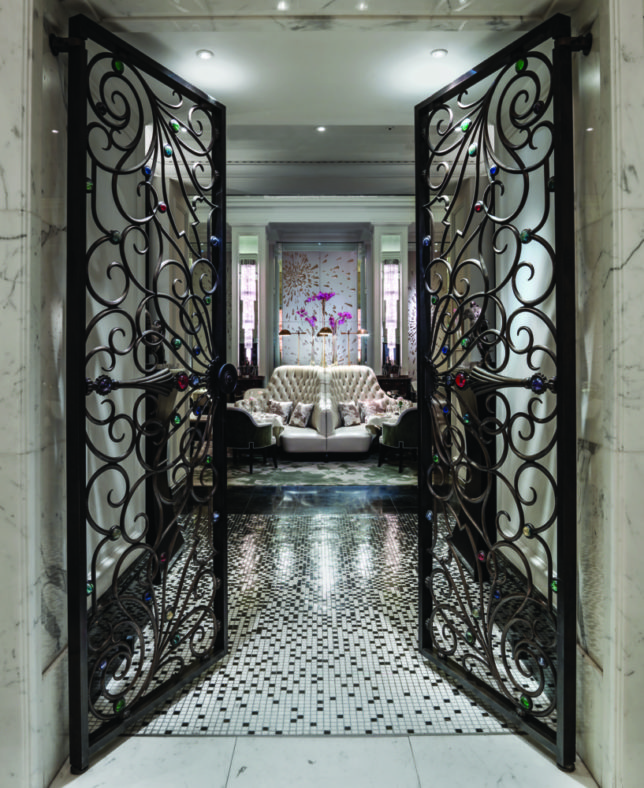 Palm Court serves original recipes and classic French dishes inspired by the Grand cafes of iconic Europe with a menu conceived in partnership with Michel Roux Jr. and Albert Roux OBE which will tempt you with a variety of dishes ideal for indulgent evenings or early bites.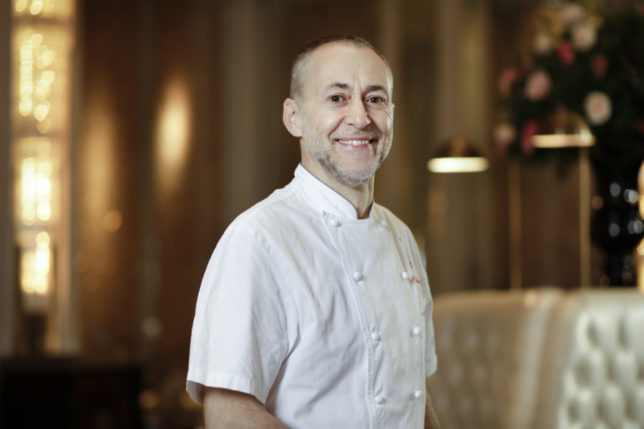 The dazzling Palm Court is famed as the place where the tradition of afternoon tea was born over 150 years ago, an indulgence that lives on today. The new Langham Afternoon Tea with Wedgwood reverts 'Back to the Classics' and showcases classical recipes made with fresh ingredients, skillfully produced by newly appointed Executive Pastry Chef Andrew Gravett and his team of passionate patissiers.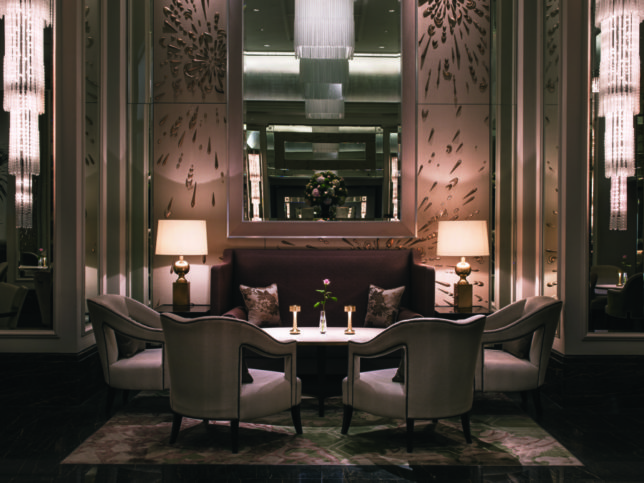 As delightful as the new afternoon tea sounds, we were more interested in what Head Chef Dominique South had waiting for us as we sat down to our table for dinner.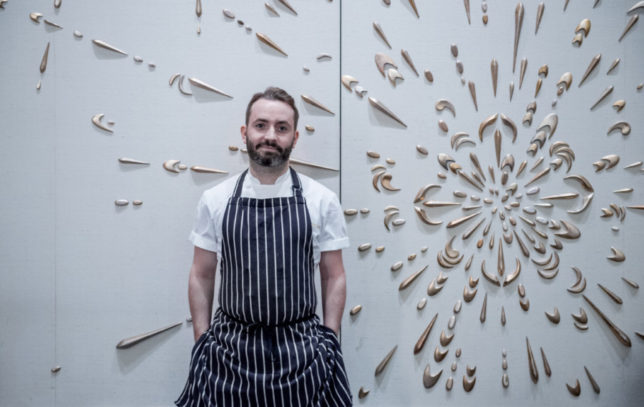 Settling down for dinner, we admired the sumptuous surroundings of Palm Court by the dusky light of evening with the gentle tinkling of the solo piano in the background…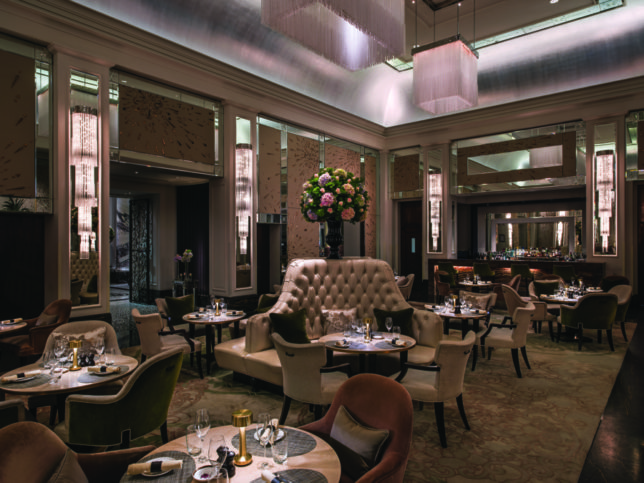 To start the romantic mood off in this sumptuous setting, we enjoyed some bubbles with the bread course.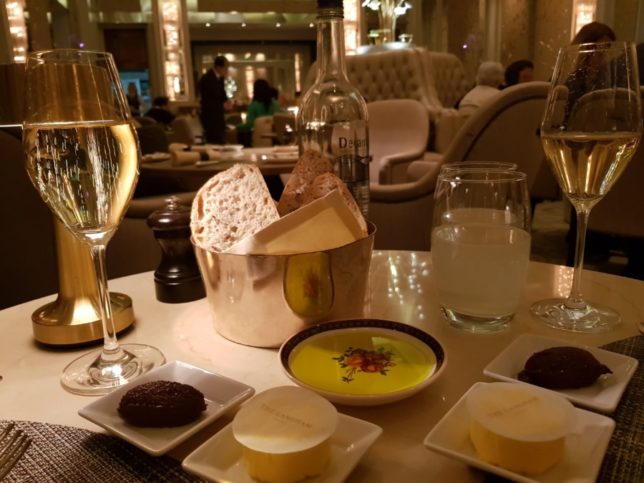 To begin, the Brandied Lobster Bisque was rich and creamy – an excellent opening to the meal.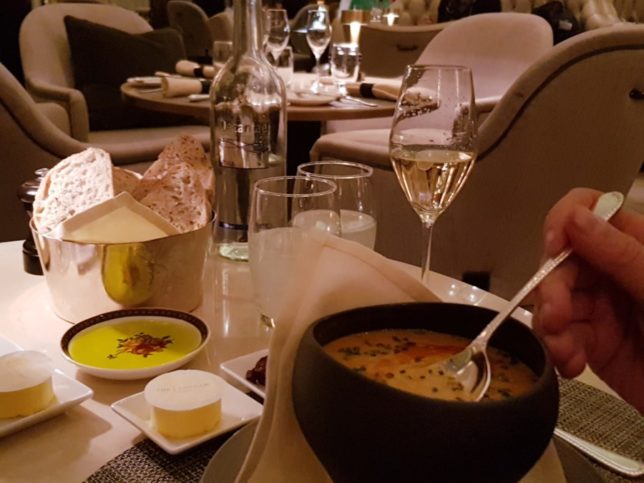 My dining companion's starter of Whisky Cured Salmon with lemon, capers and crème fraîche was as fresh as it was flavoursome.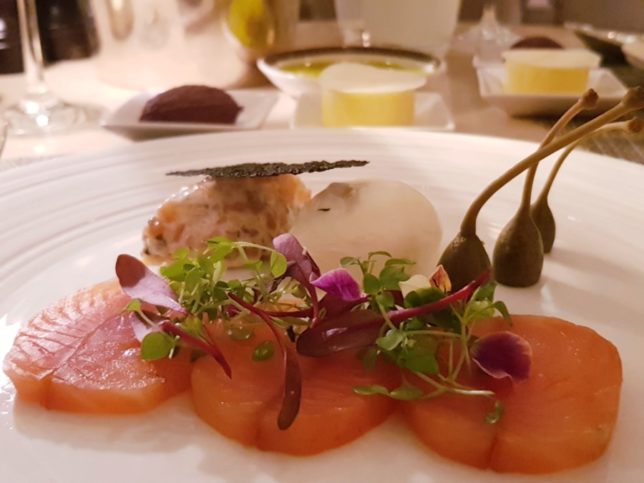 Moving on to mains, The Langham beef burger with streaky bacon, Mayfield cheese and pickled red onion clearly demonstrated in flavour and quality exactly why it has become such a popular classic choice on the Palm Court menu.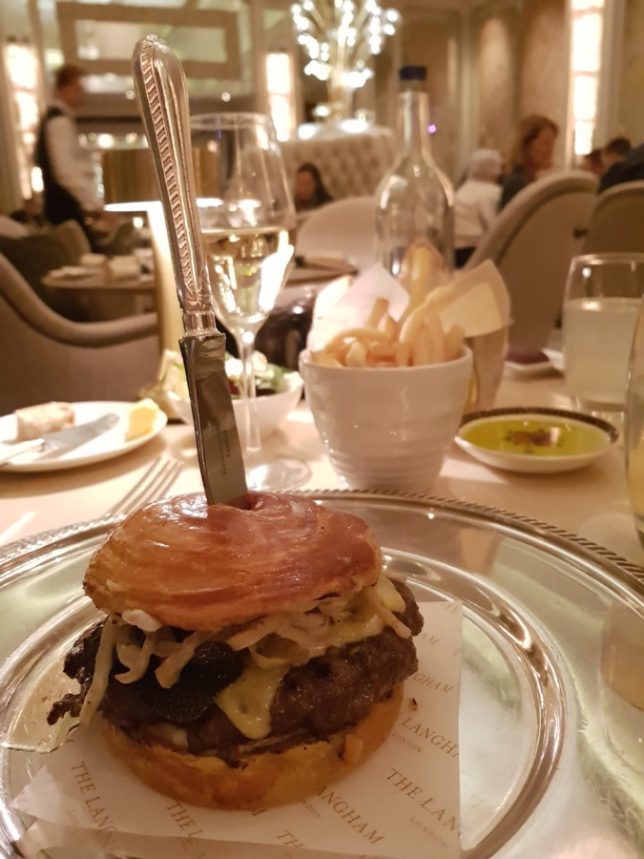 The Lobster Risotto with its butter poached half or whole lobster is a decadent choice sure to please any seafood lover.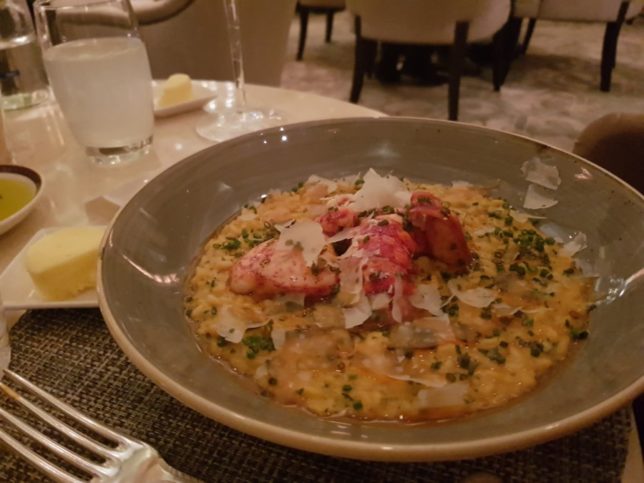 To finish, classics like Sticky Date and Toffee Pudding with clotted cream are joined by other sweet treats such as the indulgent King's Pastry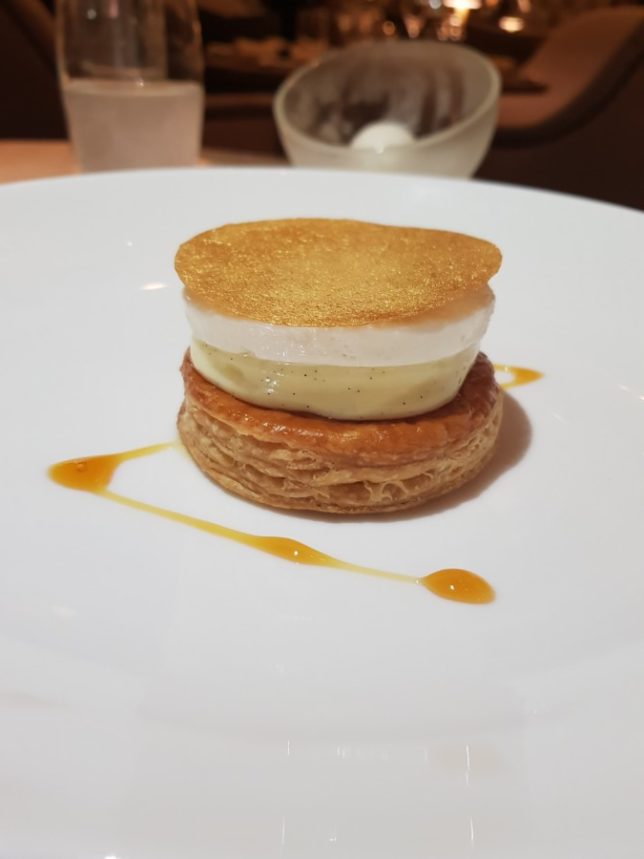 For something lighter, try the Basil and Lemon Sorbet.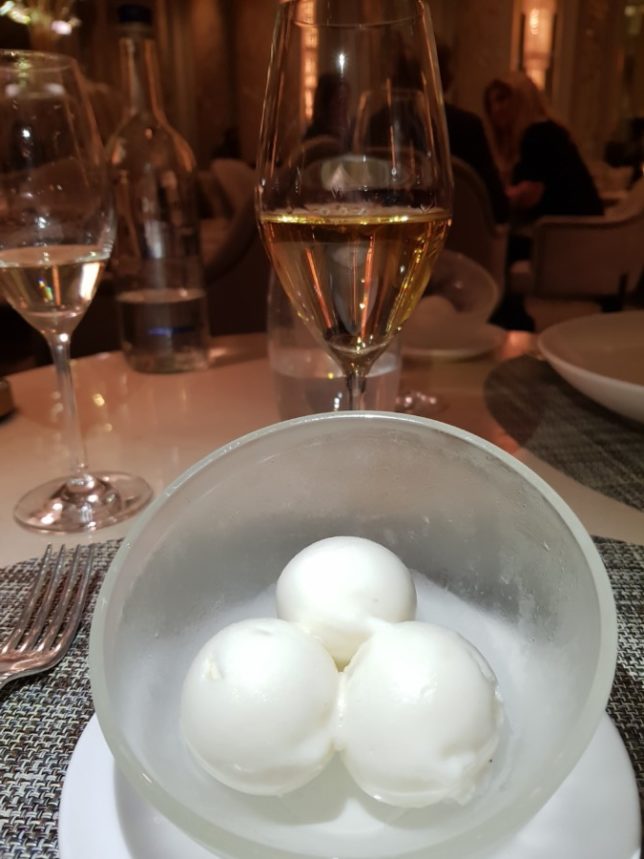 Such wonderful dishes clearly reflect the influence of Michel Roux Jr. and his signature delivery of outstanding Anglo-French classics that take Palm Court beyond its heritage of afternoon tea  and into the realms of decadent dining that's perfect for romantic dinners with that special someone.
The Langham
1C Portland Place, Regent Street, London W1B 1JA
+44 (0) 20 7636 1000
www.langhamhotels.com
www.palm-court.co.uk
@langham_london