Located in the heart of Westminster, the Blue Boar Restaurant is attached to the Conrad London St James hotel which sits on the doorstep of Big Ben and Buckingham Palace, boasting not only a prime location but also chic design and intuitive service.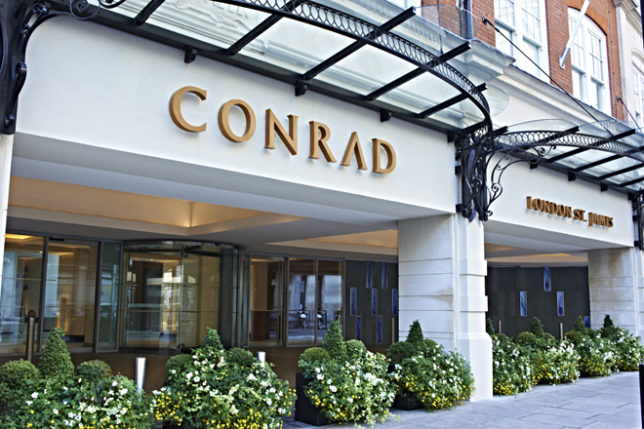 Blue Boar Restaurant offers a contemporary British dining experience with seasonal menus created by Executive Chef Michael Riordan.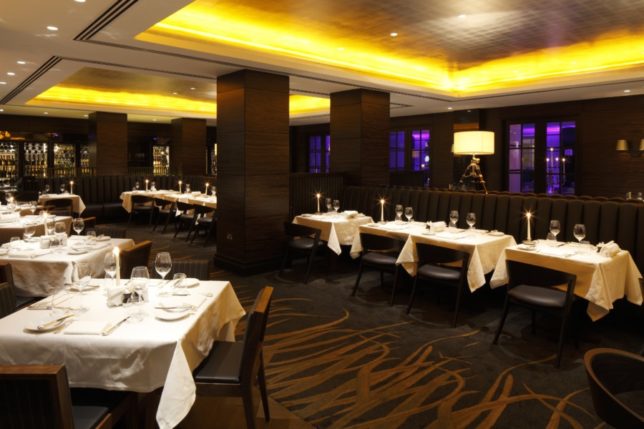 The restaurant recently launched aSPiRING Chefs, a fresh initiative and new seasonal menu, with dishes designed by the junior chefs in the kitchen, with a £1 donation from every booking going to Hospitality Action –  the trade charity offering a crucial lifeline to people of all ages, working and retired, from the hospitality industry who find themselves in crisis.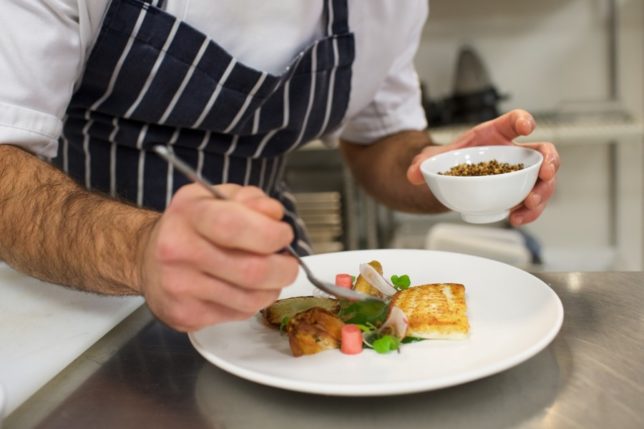 This innovative approach to designing a menu allows the young chefs to develop and grow in their careers, whilst also supporting a great cause. No wonder the Conrad London St James can't wait to let more people hear about the exciting spring menu on social media.
https://www.instagram.com/p/BioupgCgdsu/
With a wealth of culinary experience from some of London's top hotels, Michael Riordan is dedicated to mentoring the professional development of the junior chefs in his team at Conrad London St James. Having trained at Westminster Kingsway, Michael is passionate about giving back to his college. Michael recruits many junior positions within his kitchen from the graduates of Westminster Kingsway. These recruits are among the junior chefs who have been given the unique opportunity to take part in "aSPiRING Chefs" testing their creativity by contributing a dish to the new spring menu.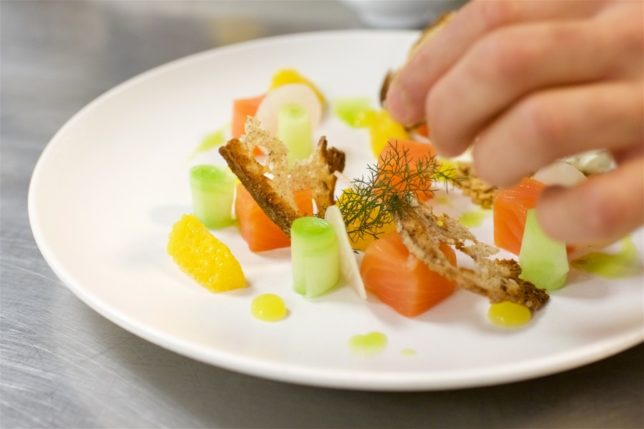 From the menu, starters include Hampshire watercress and baby gem veloute with wild garlic toast and chicken oyster created by 20-year-old Commis Chef Reille who was inspired by the numerous health benefits that alkaline watercress has to offer. We loved the vodka cured Scottish Salmon with Orange, smoked Almonds, Quails Egg and Avruga Caviar created by Demi Chef de Partie Rui aged 25. He loves to experiment with salmon because of its curing process and flavours.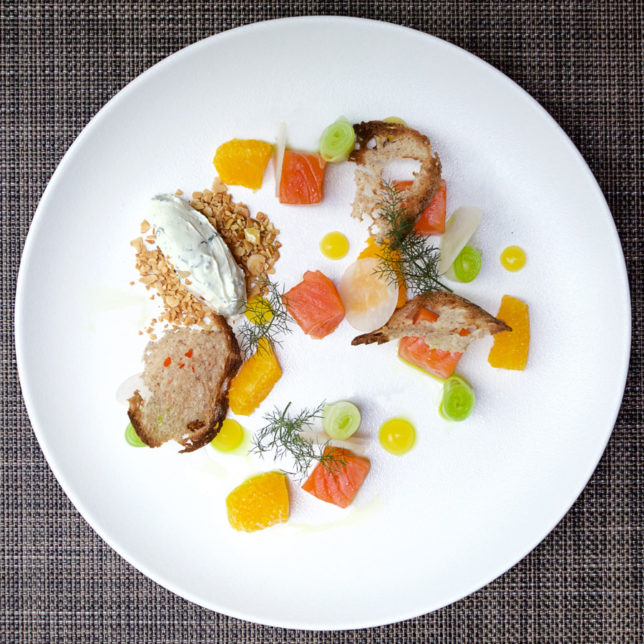 Another starter is Cromer crab cannelloni with squid ink crisp, mango, avocado, radish and ras el hanout by 22-year-old Demi Chef de Partie Justine who used her improved skills in molecular gastronomy to come up with mango jelly for this dish.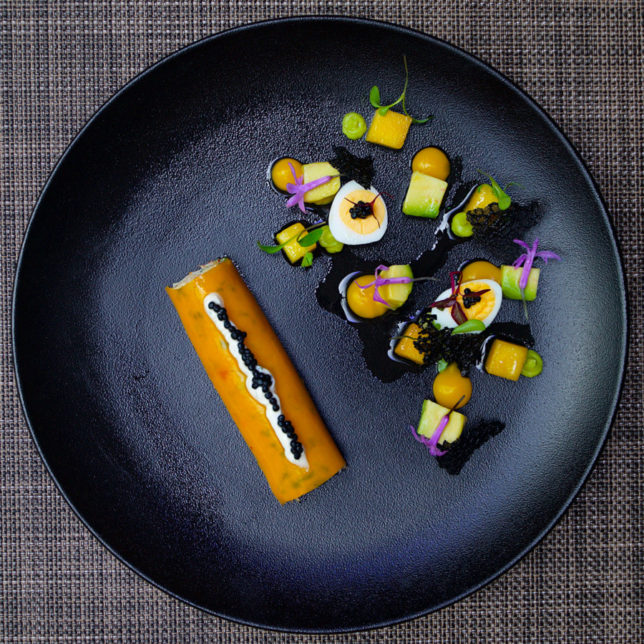 Among the main courses, 24-year-old Junior Sous Chef Luca has designed a dish of Cod, garden peas, crab and squid ink tortellini, with lemon and dill butter where he recreates the Italian version of British favourite 'fish and chips'. Chef de Partie Emmanuel aged 26, whose signature touch is fusion, has created Cornish pan roast plaice with confit chicken wing, fermented kohlrabi, pickled radish, and watercress purée.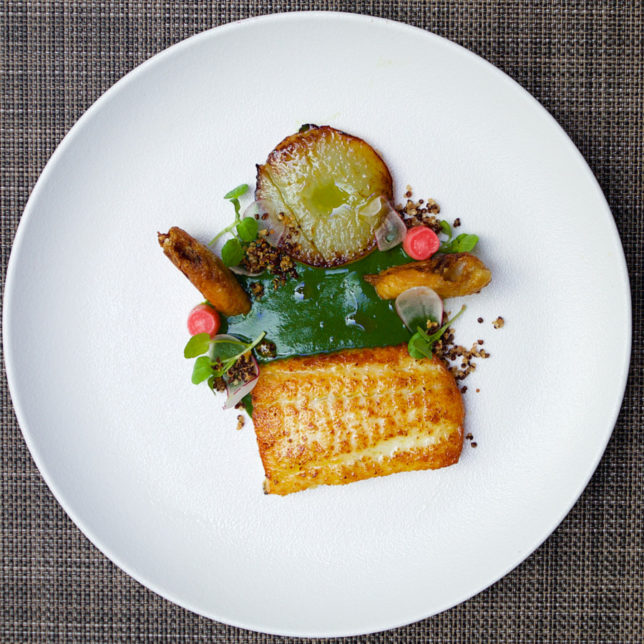 Demi Chef de Partie Piotr aged 48 found his passion later in life when he enrolled at culinary school only four years ago. For his mains dish, he was inspired by French cuisine to come up with the perfect blend of Yorkshire Lamb with Mediterranean ingredients of black olives and Niçoise vegetables.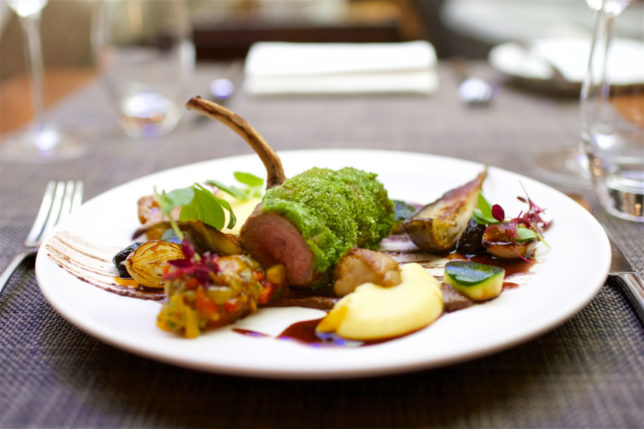 Finally, for something sweet, the desserts include Rhubarb & pistachio tart with strawberry leather and yogurt sorbet from 21-year-old Pastry Commis Chef Annabelle who loves vibrant pink colours and has developed her skills working with homegrown rhubarb from her family home. A perfect dessert for the warmer months is Onna's Gin and tonic granita with elderflower jelly, grapefruit compote and yoghurt sponge. The 22-year-old Pastry Demi Chef de Partie is said to be inspired daily by her mentor – Head Pastry Chef Diane – whose wealth of knowledge, creativity and passion for food inspires the junior chefs. Diane has created this stunning Granny Smith Apple Mousse for the new spring menu which is served with juicy blackberries and a refreshing English Cider sorbet.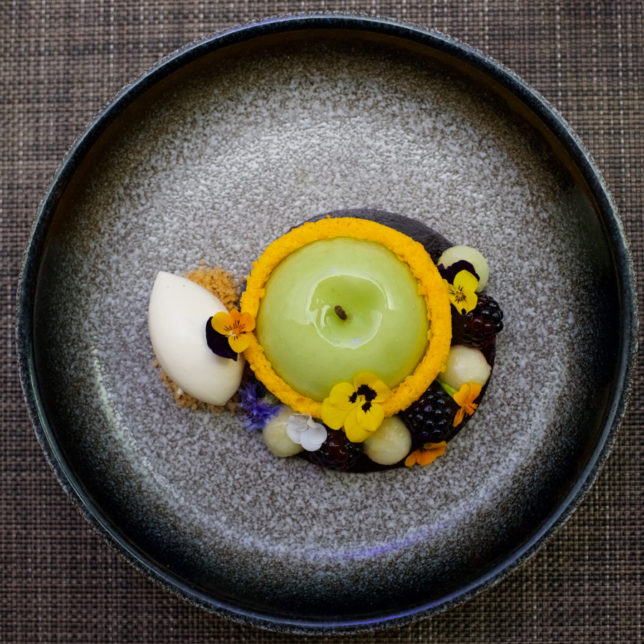 As an extra incentive for each junior chef to throw themselves whole-heartedly into the challenge of the aSPiRING menu, there is a wonderful prize up for grabs; the young chef to sell most of their dish throughout the duration of the spring menu will be rewarded with a Michelin-star meal for two in a restaurant of their choosing.
The spring menu will be available for lunch and dinner in the Blue Boar Restaurant at Conrad London St James from 12 March to 4 June, with £1 from every booking during this time being donated to Hospitality Action.
Blue Boar Restaurant at Conrad London St James
22-28 Broadway, London, SW1H 0BH
020 3301 8080
www.conradhotels.com/london
@ConradLondonSJ