SLOAN! Magazine spoke to Richard Woods, Head of Spirit and Cocktail Development at Duck and Waffle and Sushi Samba who revealed his top tips for Autumn entertaining. This year, Richard is working with Appletiser as its 'Alchemist' to create a series of cocktails and non-alcoholic drinks with the 100% fruit juice to celebrate Appletiser's 50th anniversary.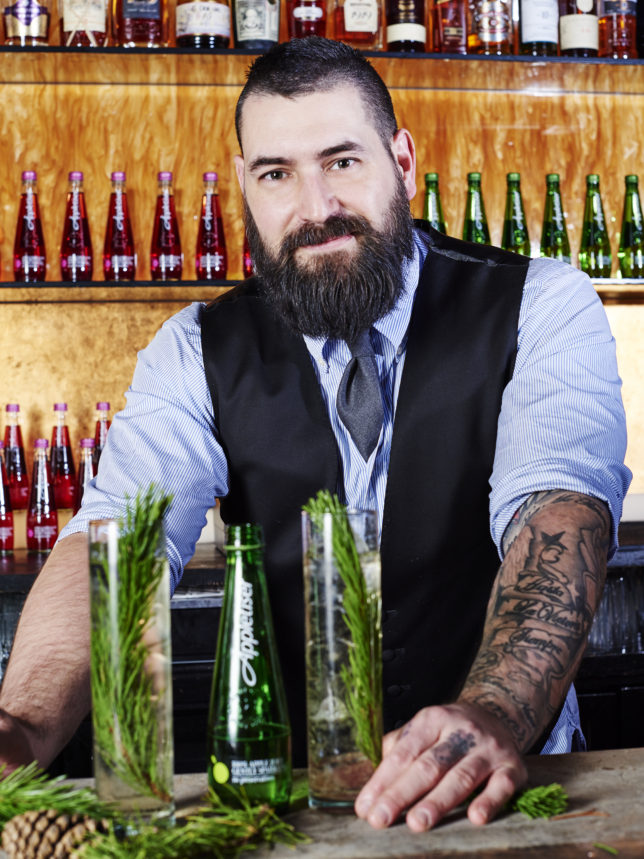 Integrate seasonal autumn produce
The key to perfect cocktail alchemy is to start from scratch using homemade ingredients, shopping seasonally and locally. Apples, blackberries, and pomegranates are all in season during autumn and are great for garnishing cocktails. If you have more time, create purees (heat fruit with sugar and water until soft, then blend) as a much tastier option to store-bought flavourings; they add real depth to your cocktail. Pumpkins, beetroot, red peppers and clementine's are also in season and make for delicious, nutritious drinks that won't go too far against the doctors' orders.
Consider the perfect cocktail hour
Cocktails can be a luxury but it's still best to treat them with the same consideration as you would a meal. Different cocktails suit different occasions, so take time to match your tipple to the moment. When brunching, cocktails with invigorating vegetable ingredients like red pepper or beetroot work well and are a good substitute for fruit as they are naturally sweet. If you're drinking pre-dinner, start with something light and refreshing to cleanse your palette and gradually serve stronger flavours as you go on. As a rule, when drinking post dinner, try more complex and heavier flavours.
Use a variety of glassware
It might sound strange, but the glass your cocktail is served in can really alter the taste of your drink, so if you have the luxury of storage space, keeping a variety of glasses is always a good idea. An elegant and sparkling cocktail deserves a flute-like glass – as the bubbles rise, they concentrate and release the aroma, which hits your nose as you drink it. Stirred cocktails are often served neat, in a martini or an old fashioned glass, with or without ice. Shaken cocktails are more varied and can be served in long and short glasses, either with or without ice – there's much more freedom. Try experimenting with vintage coupe glasses, copper mugs and jam jars.
Don't neglect the garnish
Garnishes can often be overlooked, but they're important to the overall cocktail experience, giving wow factor and adding aroma. They can be as simple as small pieces of fruit, or more complex, by using fruit peel to shape into a rose bud. Dehydrated fruit is a great trade secret – it looks complicated but it's so easy to make. Slice your desired fruit and place on a baking tray in the oven on a medium-low heat for two hours to allow the fruit to dry. It can add an edgy twist to what might be quite an elegant cocktail, and you can store these in an airtight container so you don't have to make them each time.
Mix up your mixers
Having a variety of mixers is essential to creating interesting and flavoursome cocktails. Purées and cordials are core elements which can either be bought or made at home. Homemade mixers allow you to use seasonal ingredients and when prepared fresh, it enables more of the natural flavours to be released into the drink. Also consider juices and soft drinks such as Appletiser – it's gently sparkling and 100% fruit juice so it's incredibly versatile and pairs perfectly with most spirits. I particularly love it with whiskey.
Use the right equipment
To get the best out of your cocktails, you need to invest in the right equipment but this doesn't have to cost the earth. Having the tools of the trade will make the world of difference to the end result. Cocktail shakers are a must-have for any cocktail connoisseur, as well as a double ended jigger / spirit measure which will allow you to measure both 25ml and 50ml. Blenders are also a great addition if you're going to be more adventurous.
You don't need alcohol to have a good time
There are many occasions where people don't want to drink, whether on a business lunch, or an evening out. In the past, they've typically had to sacrifice flavour and excitement but those days are gone and I believe you can now have just the same sensory experience without the alcohol. I love mixing clementines and a syrup made from shisho leaves, topped with Appletiser.
There's a cocktail for every occasion
Cocktails can be tailored to any occasion and are a fun way of impressing your guests. Summer may be over but there are plenty of reasons to celebrate with a cocktail during the autumn months. Below are two cocktail recipes perfect for making the most of the longer nights.
Clementine Fizz
You will need:
50ml clementine juice
65ml Appletiser
Clementine segment (garnish)
For the Shiso syrup (20ml)
1l sugar syrup
40g Shiso leaves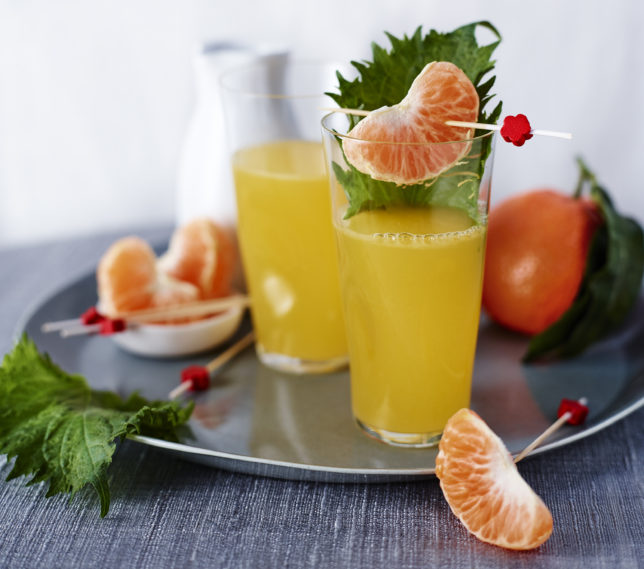 For the Shiso Syrup
In a pan over a medium heat, add one litre of sugar syrup and heat
Add 40g of torn Shiso leaves and stir into mix
Allow the syrup to turn green as the leaves begin to infuse
Continue to heat for a further 15 minutes before removing from the heat
Once infused, filter the leaves and store the cooled syrup until needed
Method
Gently mix all ingredients in a cocktail shaker filled with ice.
Then strain into small hi ball glass and garnish with a clementine segment
Seasonal Spritz
You will need:
35ml Aperol
15ml Crème de Framboise
100ml Appletiser Apple and Pomegranate
Cucumber coin, large mint sprig and 2-3 raspberries (garnish)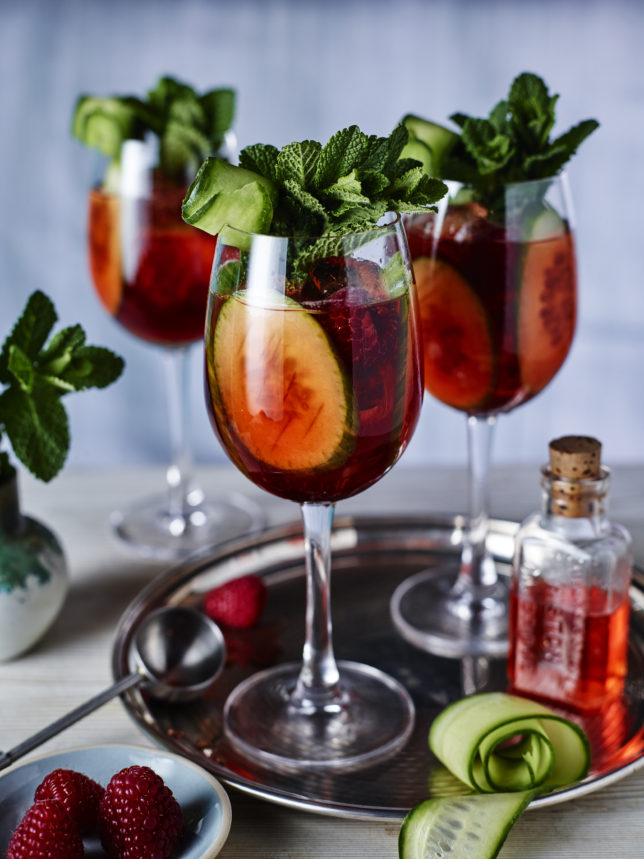 Method
Add the Aperol and Crème de Framboise to the glass filled with ice
Top with chilled Appletiser Apple and Pomegranate and stir
Garnish with a cucumber coin, mint sprig and three raspberries
NB: This drink can be changed depending on the season.  In autumn change the garnish to a cinnamon stick, apple slices and vanilla. In this serve, use regular Appletiser.
About The Appletiser Alchemist, Richard Woods
Richard Woods is an award-winning mixologist, crowned the UK and Ireland's 'Most Imaginative Bartender' 2014 and one of the Evening Standard's '1,000 Most Influential People' in 2015.  Currently Head of Spirit and Cocktail Development at Duck & Waffle and Sushi Samba, Richard is known for his innovative techniques and experiential approach and for treating cocktails as a multi-sensory experience.  He enjoys flirting with boundaries and using unusual flavours and ingredients traditionally found in kitchens.