Your choice of engagement ring says a lot about your feelings for her and your relationship. David Law, London-based personal Jeweller reveals 5 mistakes that people make when picking an engagement ring, and how you can avoid them.
1. TOO CHUNKY – an engagement ring is supposed to be pretty, sparkly and dainty – the things you think about her. Think Cinderella and Prince Charming. Focus on shapes such as the most popular being round and princess. However, this doesn't mean these are your only options.
TIP – to help decide which shape is best for your partner, you should research into each shape's main qualities, for example the diamond shape provides the most sparkle due to its light-reflecting cuts. Additionally, the size of the stone should also not be forgotten – as you don't want your future spouse to think you're lacking in commitment! Still set on giving a chunky ring? You'll soon be named Shrek.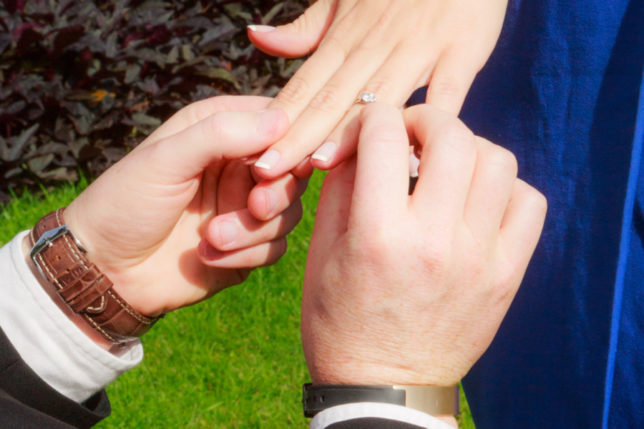 2. SMALL GEM STONE – an engagement ring is a promise for forever and the size of the gem should reflect that commitment. A small gem stone screams of frugality (and tightness) and doesn't bode well for a happy, longlasting life together. Equally important is the band.
TIP – once you have chosen your diamond or precious stone you should then decide which metal to use for the band. There are various benefits of the different types, for example gold is extremely shiny but due to being a soft metal it will wear down faster than others. Do your research and speak to a professional Jeweller to decide on which band would be best. Most importantly, you need to ensure that the ring matches the owner – it's not a light decision and if you're showing someone a commitment, you need to make sure they believe it by showing them how well you know them!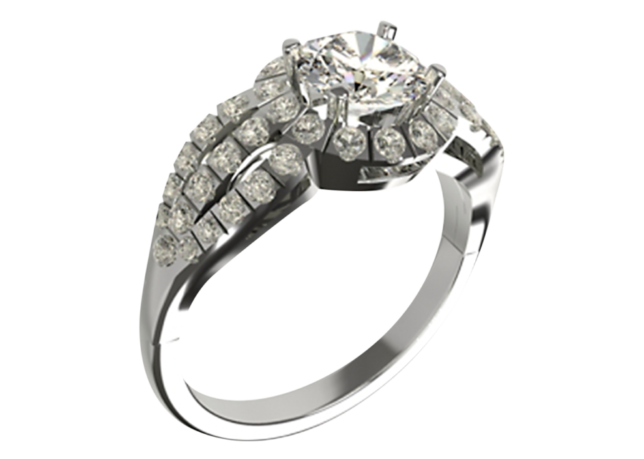 3. DULL GEM STONE – engagement rings are made to be shown off – to friends, family, your social media followers (naturally) and even to strangers on public transport. A man who presents a dull gem stone probably isn't as excited about the engagement as they should be. You need to prove yourself.
TIP – if you have decided on a diamond ring then it is important that you understand the four C's. Diamonds are graded (and therefore priced) on the; cut, carat, colour and clarity. It is important to be familiar with these so you are aware of the quality of your chosen stone and to ensure you are paying the right price. The understanding on the stones properties will make sure that you are buying a stone worth showing off to the world!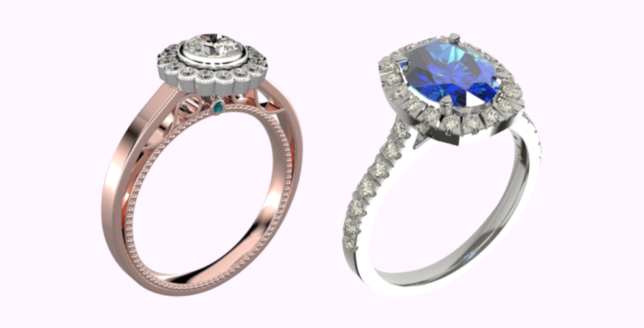 4. NOT TO YOUR TASTE – take note of what they like. Are they a big jewellery person? Then don't give them a small, discreet, neutral ring. Or do they have a stock pile of golden jewellery pieces? Stay away from silver. If the ring doesn't reflect their tastes you have to ask yourself – do you know them at all?
TIP – to kick-start your inspiration you could look to friends, co-workers, family members, and even complete strangers for ideas. Asking others what they like or dislike about their engagement rings will help identify and big no-go's.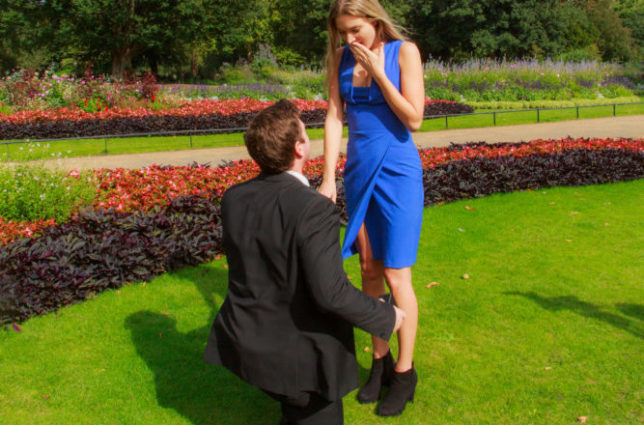 5. EX-GIRLFRIENDS' BIRTHSTONE – it's a bad as saying the wrong name. Make sure you have personalised this extravagant gift to HER and HER ALONE. Making a mistake such as this will make her think you have your ex on your mind. To avoid a Ross / Emily / Rachel wedding situation – this is one to definitely check, double check, and check again. An engagement ring should be personal and unique to you and your partner.
TIP – when choosing your ring you should decide how you are going to make sure that it portrays the style wanted as well as having personal sentimental value. Having engagement rings engraved or hand-crafted is a perfect way to make your engagement ring extra special and even make the ring shopping an experience in itself!
About the Expert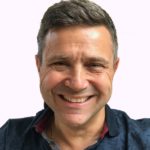 David Law is a bespoke London-based jewellery designer who offers a design experience that takes clients all the way through the creation process. From design to completion, the client is involved the whole way through the making of the jewellery – meaning the end product is very personal and sentimental. David Law offers a variety of bespoke jewellery including a wedding collection, eternity rings, pendants, cufflinks, earrings and cocktail rings for any other special occasion.