As Wimbledon begins, Mr Ian McDermott, Consultant Orthopaedic Surgeon specialising in knee and sports injuries, shares his four top tips for preventing  getting served an injury this Tennis Season.
Inspiration grips the nation when "Wimbledon Fever" hits. Armed with their racquets, nets and tennis balls, the country experiences a surge in those taking to the court for a spot of tennis. But along with this increase in activity, there can also be an increase in sports injuries. There are some key things to remember if you want to avoid the doctor's waiting room this tennis season.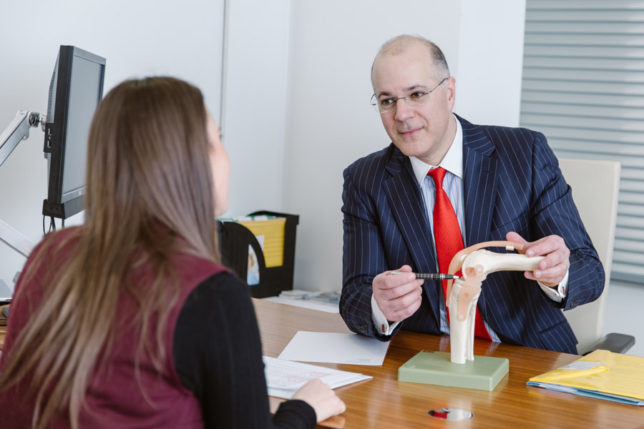 Tip 1 – Warm up correctly
The best way to avoid injury in the first place is to properly prepare your body and warm up. Along with using a complete and thorough warm up method, being fit and strong generally helps eliminate the chances of injury. This means going to the gym at least twice a week and working on overall strength and fitness. Don't be a 'weekend warrior' and do no exercise all week, be unfit and out of condition, and then play a hard game of tennis at the weekend – as this can increase the chances of sustaining injuries during play.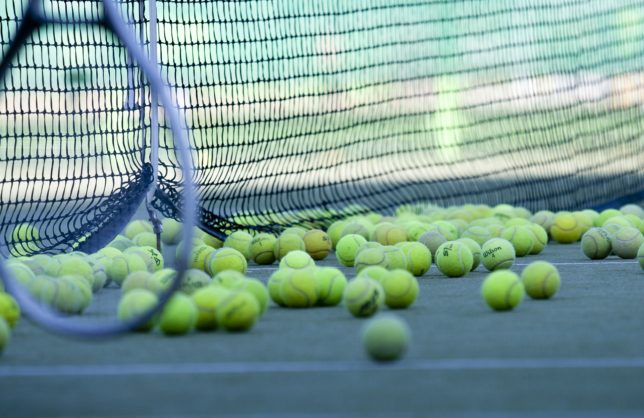 Tip 2 – Listen to your body
Being in tune with yourself is key to being a good sportsperson. Listening to your body and trusting gut feelings might help appreciate when there could be something wrong. If you find yourself getting worried about an ache or pain, then get it checked out. This will help you know whether it's something minor that will simply settle with time and rest, or whether it's something more significant that might get worse and lead to further damage if left untreated.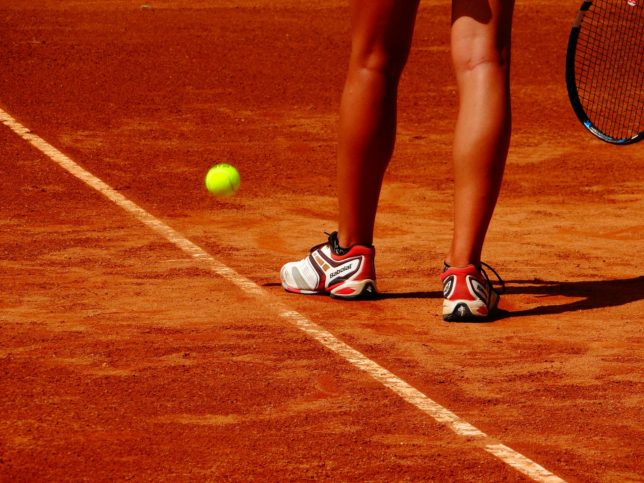 Tip 3 – Don't ignore warning signs
There are many injuries that can be caused playing tennis. It's a tough sport – it involves constant impact, cutting and pivoting on a bent knee, which inevitably puts huge forces on the joint. Tearing of the meniscal cartilage shock absorbers, tearing of the anterior cruciate ligament (ACL) and overuse injuries like patellar tendonitis, can all occur from tennis, and these can have major long-term consequences.
The warning signs to watch out for are sudden sharp pains, catching sensations, giving way, locking or swelling. If a joint swells up then that's a cardinal sign that there's something wrong. Always pay attention to these warning signs to avoid missing something important.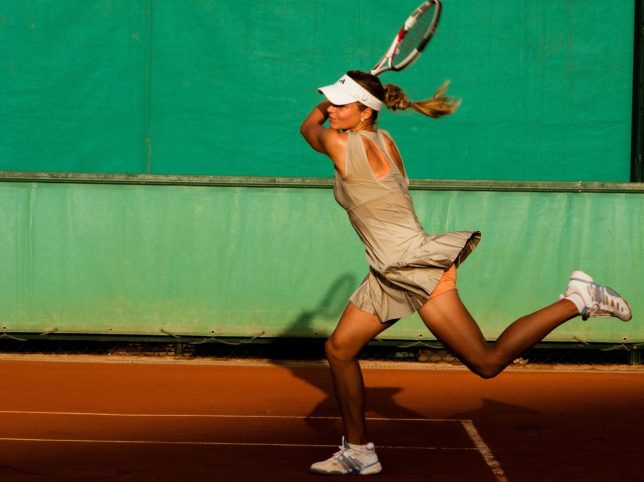 Tip 4 – Get a clear & specific diagnosis
The most important thing is to get a clear, specific diagnosis of what might be causing any pain. Like with any injury, knowing exactly what's going on is half the battle with recovery.
The best way to see whether or not there might be an issue in the knee is to get a decent high-res (3-Tesler) MRI scan and an opinion from a recommended knee specialist. If you are unlucky enough to injure yourself whilst playing tennis, then make sure you're totally aware of what has happened medically, how best to treat it and what steps you must take in the future to avoid repeat injury.
Some insight suggests that the rate of tennis injury in the general population is five injuries per 1,000 hours of participation, with lower limb injuries being the most frequent. Knee injuries are particularly common in tennis, and I always see a steady flow of tennis players, both amateur and the professional elite, in clinic every summer.
Warm up, listen to your body, and don't ignore warning signs when playing, and if you're unlucky enough to become injured, get a clear diagnosis to aid your recovery.
About Mr Ian McDermott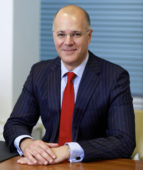 Mr McDermott is the co-founder and Managing Partner of London Sports Orthopaedics, one of the UK's leading private orthopaedic practices, based in The City of London. Specialising in knees, Consultant Orthopaedic Surgeon Mr Ian McDermott is one of the UK's leading experts in 'Biological Knee Reconstruction', combining highly specialised techniques such as meniscal transplantation and articular cartilage grafting. He was the first surgeon in the UK to use Vivostat PRF autologous bioactive biological glue in knees and he was also the first surgeon in the UK to perform a Conformis G2 iUni custom-made knee replacement. He now trains other surgeons in these techniques and is a designated 'Centre of Excellence' for training. He is also President of the UK Biological Knee Society. Mr McDermott has a reputation for dealing with the most difficult and extreme knee problems, and spends much of his time undertaking major reconstructions for sports injuries and performing complex revision surgeries. For more information on London Sports Orthopaedics, please visit sportsortho.co.uk