B-SOHO London is far from just another pizza restaurant, it is a breath of Italian flair delivering the most authentic pizzas to the London dining scene. B-SOHO London is set on two floors, upstairs houses the lively bar area where groups of friends having just left work were enjoying the delights the restaurant had to offer and downstairs allows for enjoyment of the ambience in a stripped back setting.
We were seated downstairs where we could hear the live music at just the right volume to enjoy good company and conversation while people watching a fairly new couple on a date, a group of girls having a catch up and friends enjoying the pizza, cocktails and Friday feeling.
B-SOHO London has a menu although not extensive is filled with enough choice to satisfy the most discerning of diners and every request made to alter items be it to add extra toppings or only have one scoop of ice cream was addressed with no reduction in the beautiful presentation. B-SOHO London staff were friendly and upbeat, providing suggestions from their own experience of dining rather than just pushing the specials.
The starter of note was a B-SOHO London combination of smoked salmon, mascarpone and dill on the most freshest of bruschetta, it was truly mouthwatering. My guest had the mussels baked in chilli and a variety of flavours and spices that evoked the senses although he couldn't keep his hands off my bruschetta. B-SOHO London provides other variations of the bruschetta and I will definitely be popping back to B-SOHO London soon to try other delights on the menu which can be found here.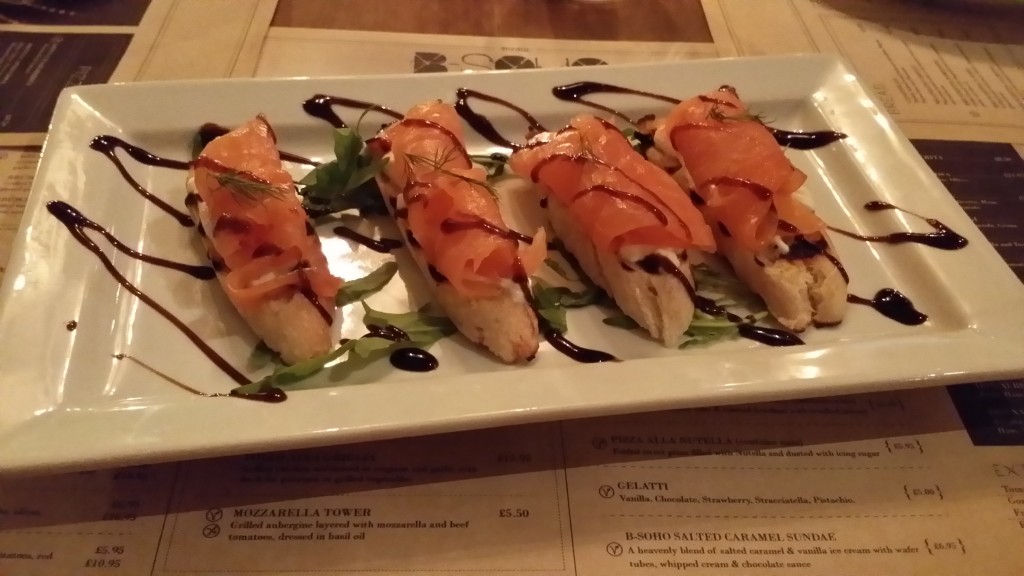 Although B-SOHO London provided a variety of choice from mushroom risotto to antipasto to linguine, lasagne and freshly made polenta chips, I couldn't resist trying one of their pizzas.
B-SOHO London secret to the must amazing pizzas is partly in the traditional methods passed down through generations however they source their food from the finest Italian suppliers and their kitchen houses a hand built state of the art Forno Tradizionale Napolitano brick oven which can cook your pizza in just 90 seconds. Not only does that make service fast but it provides a pizza like no other with just the right balance of crispiness, delectable dough middle and a fluffy air filled outer edge. The absolute perfect combination.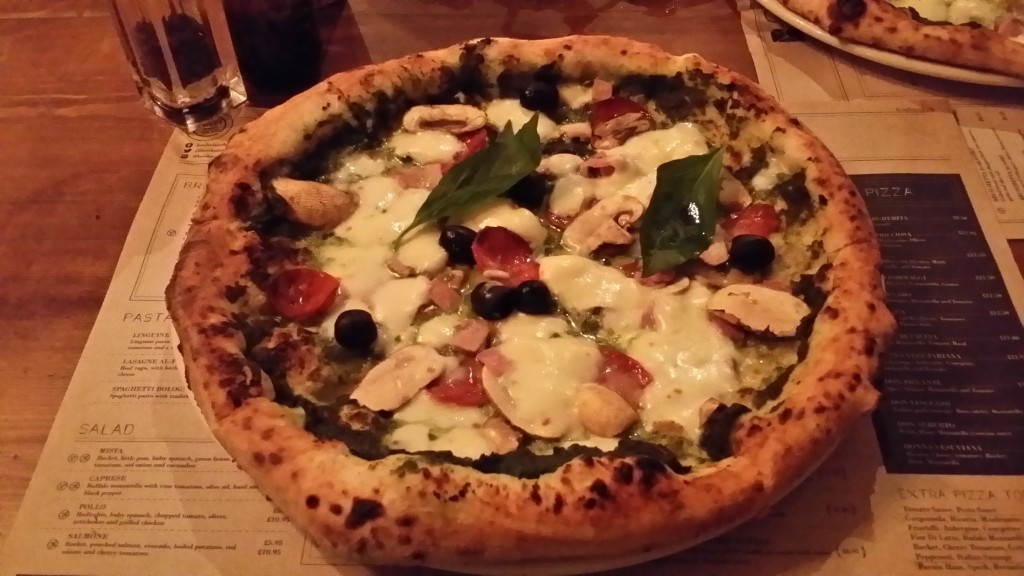 The portions are generous and I struggled to find room for dessert but once I caught sight of desserts being brought to other tables I could not resist. A salted caramel sundae shortly graced my table and my senses were taken to another level.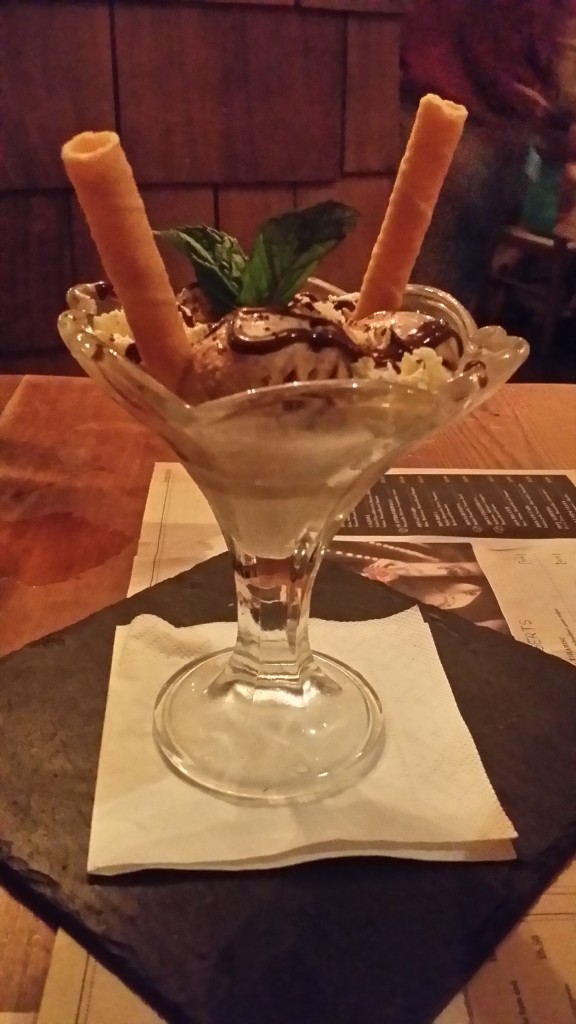 After the meal it was time to sit back and relax with yet another cocktail from their list. I choose night at the movies as it contained a popcorn and coconut element to its flavour which intrigued me. Unfortunately my guest was driving so I had to imbibe the generous portion on my own which prevented me trying much more of the cocktail menu but on my return I have my eye on a few to try.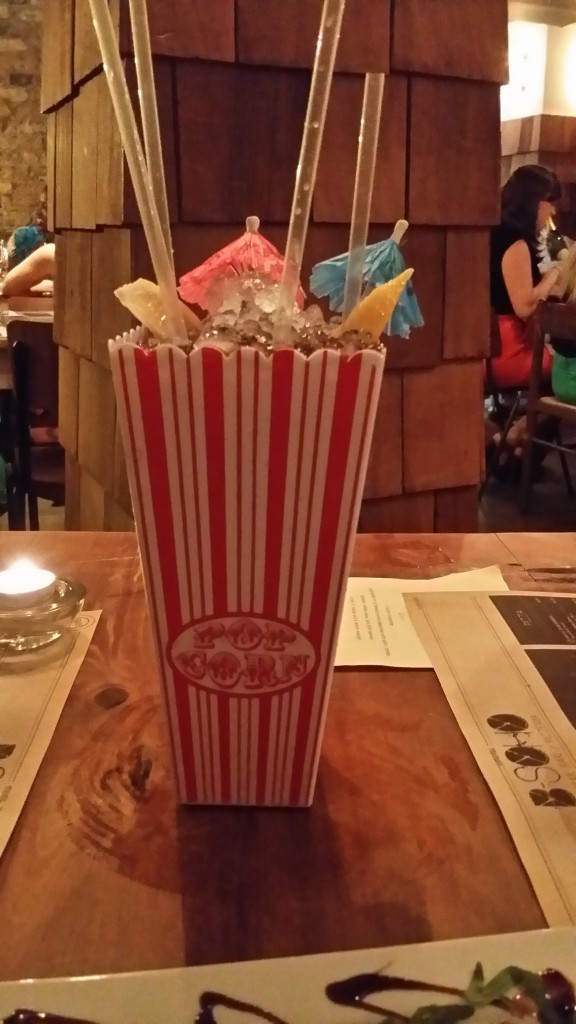 At the time of the review Tastecard London was doing a special offer for 50% Sun-Thurs for up to 6 people which is the perfect excuse to grab your friends after work and check out B-Soho London for a thoroughly enjoyable evening.
Cuisine Type: Italian, Pizza
Telephone: 020 7287 1661
Address: 21 Poland Street, London, W1F 6QG