Bang & Olufsen has today launched BeoVision 14, a new 4K Ultra HD television which combines the sharpest picture and richest audio with stunning design.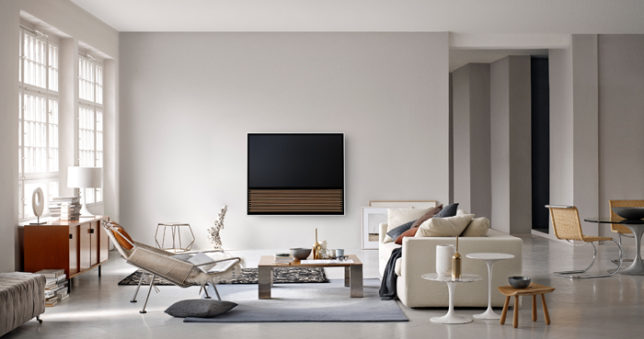 Bang & Olufsen has always believed that a television should be a thing of beauty, an object that brings pleasure even when it's not playing. It's a belief that has led directly to the development of the Beovision 14, the company's new 4K Ultra HD television, which combines the sharpest picture and richest sound in a stunning design.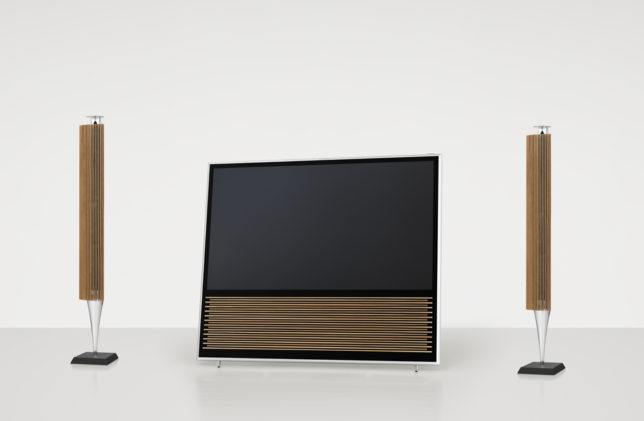 The BeoVision 14 comes with a 40- or 55-inch LED-based LCD screen with anti-reflection front glass, which removes annoying reflections by more than 98 per cent. What's more, the television includes sophisticated technologies, such as the 360 degree Automatic Picture Control sensor, to ensure optimum image and sound, whether you are watching films, listening to music or playing games.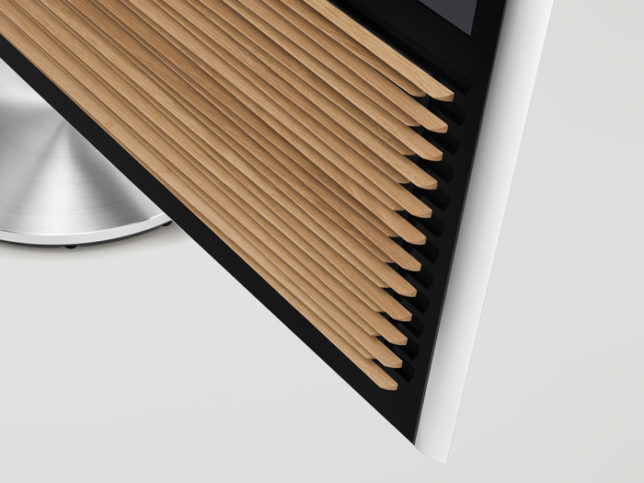 The construction of the ultra-thin oak wood lamellas covering the three-way custom-built speaker, requires work of extraordinary precision that stretches the limits of the material and only the finest, flawless oak will do. The warm wooden ambience of the speaker cover draws upon acoustic advances pioneered in the iconic BeoLab 18 loudspeaker, which features similar oak lamellas. The lamellas on the front create a warm organic contrast to the dark cool glass panel and the square aluminium frame makes it fit to be the centrepiece of any room in the world.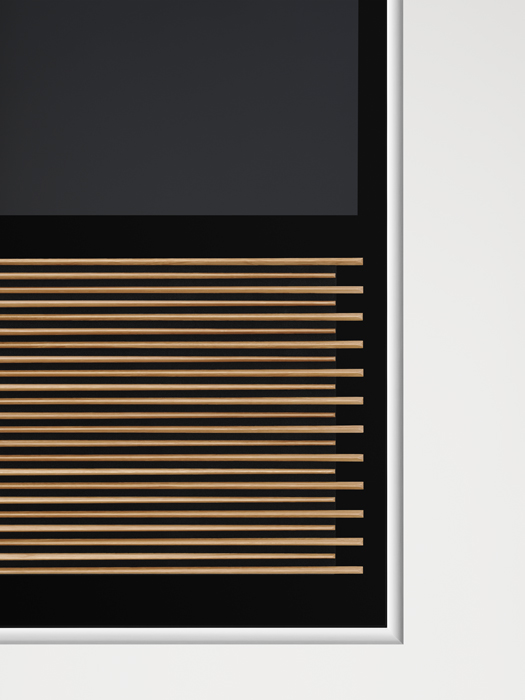 BeoVision 14 is powered by the Android TVÔ platform, which provides fast, and easy access to an endless amount of web-based content and exciting apps for entertainment, news and gaming. The integrated Google CastTM technology enables streaming of movies, photos and music straight from your mobile or tablet at the touch of a button. BeoVision 14 also handles new formats such as HEVC, which allows streaming of 4K content directly from online sources.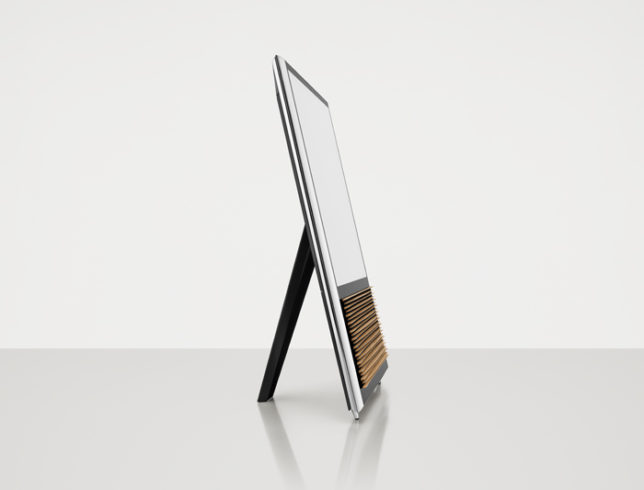 The new iconic television from Bang & Olufsen offers total freedom in terms of placement options. Choose a motorised floor stand for intelligent adjustability using only the remote control, hang the television on the wall like a work of art – left or right hinged – or place it casually against a fixed easel stand.
As an alternative to oak lamellas, cloth fronts are available in multiple colours to customise your BeoVision 14 to your interior décor.
BeoVision 14-40 is available in Bang & Olufsen stores at a recommended retail price of £5190 with oak speaker cover and £4495 with cloth speaker cover.
BeoVision 14-55 is available at a recommended retail price of £7190 with oak speaker cover and £6495 with cloth speaker cover.
Stand and wall bracket options start at £355.
For more information on Bang & Olufsen, please visit www.bang-olufsen.com