Barre is a form of modified ballet based training that promotes efficient movement patterns and strength gains to rehabilitate movement limitations across a variety of common injuries. Ultimately creating a robust system to minimise injury recurrence, re-establish simple day-to-day movement and promote long-term mobility into later life.
What does barre allow you to develop?
It allows you to develop strength, better balance and flexibility with nothing other than a ballet barre and your own body weight. Additional exercise aids can (and often are) used, but a 'pure' barre workout requires no additional equipment, so loads are managed easily without any risk of over-training.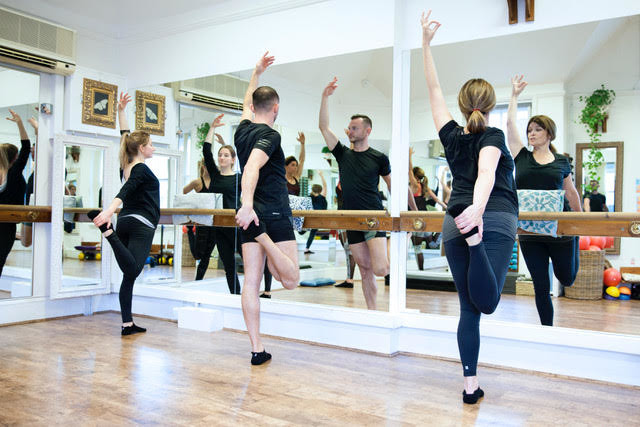 So what is the function of the barre itself in rehabilitation?
The ballet barre itself provides support to enable small, precise movements, acts as a resistance aid for certain exercises and as a reference point to ensure the correct position is held whilst performing the exercises. But in ballet, the term 'barre' refers not only to the actual barre, but to a series of stretching and strength-building exercises that form the basis of a dancer's training, to increase strength and teach correct body placement.
The barre is often used as substitute for a partner whilst practicing the fundamentals of ballet movement. In barre classes, this 'support aid' allows you to isolate and target specific muscle groups whilst maintaining balance and correct posture. Over time you will develop the necessary core strength to be able to hold a 'centered' position without over-reliance on the barre.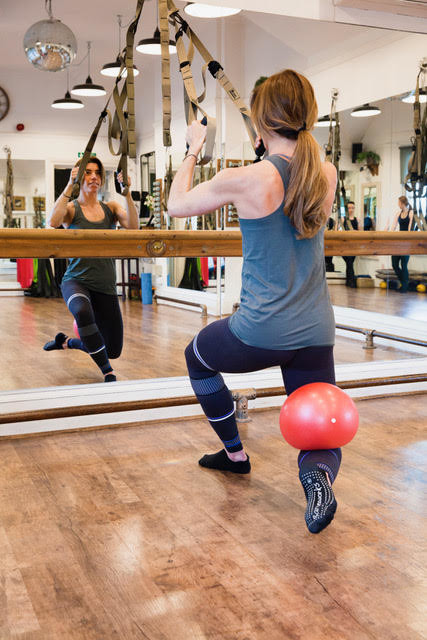 What will regular barre classes enable you to achieve?
Transition from guided physiotherapy back to exercise
Fully rehabilitate from your current injury and injury recurrence
Establish efficient movement patterns
Establish a strong foundation for increased strength and mobility
Some top tips for recovery
Break your recovery journey down into small steps.
Don't begin with the 'end-game' being a return to full fitness or even peak fitness.
Start your journey with the intention that movement is the first step and the rest will follow.
'Pain Management' and recovery from long-term chronic pain is often more about our heads than our bodies. Giving ourselves 'permission' to move again freely and turning our focus away from the pain or discomfort can overcome it. Movement that also involves cognitive function (so we are distracted) is likely to speed that process up. Don't go too fast too soon. When you begin to make steps to recovery, it's easy to get carried away and end up with a recurring injury.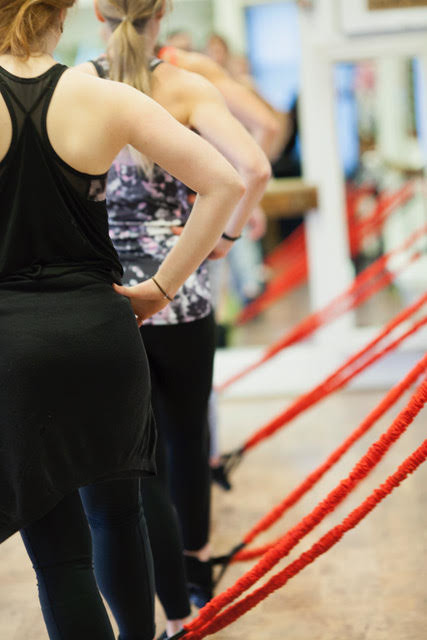 Once you have had physio treatment for an acute injury, it's important to take a guided route back to exercise, where you get close-hand supervision or 1-2-1 coaching to focus on rebuilding strength and stability around the supporting muscles. With roots in ballet, barre is the perfect discipline to ensure a well-aligned, balanced body with strong posture at the centre of it. With those foundations in place, you can begin to build strength through the whole body, keeping you injury-free, mobile and youthful in your day-to-day movements.
To find out more about using Barre for rehab, please visit www.barreworks.co.uk
About the expert
A keen athlete, Vicki Anstey discovered the benefits of a dancer's workout over 10 years ago. She found that not only did it improve her own shape, muscle tone and flexibility beyond recognition, but that it increased her strength and stamina for other sports. In 2008, Vicki trained in the Lotte Berk Exercise Method and has since gained significant experience teaching classes on a group and private basis in a variety of locations across London, including at the Lotte Berk Studio, Fulham.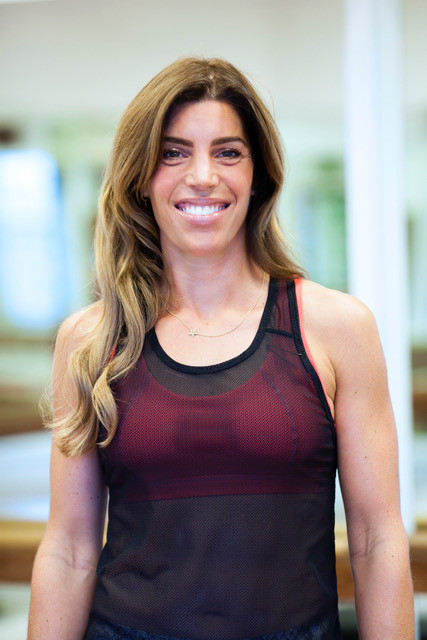 With overwhelming demand for her classes, Vicki opened Barreworks Studio in Richmond in February 2010. In August 2010, Vicki trained and qualified as a fully licensed instructor of the New York City Ballet Workout. This highly-esteemed and world-renowned method has inspired the creation of the Barreworks Ballet Workout – an entirely unique programme incorporating aspects from standing barre, floor barre, deep core exercises and simple, choreographed movement combinations.
Vicki's theoretical learning includes the in-depth study of anatomy, physiology (including the specific physiology of stretching), study of the skeletal muscles, posture, core stability and pre and post natal exercise. Vicki has strong links in the well-established barre scene in New York and has completed advanced-level Instructor training with the founders of one of the biggest barre Studio networks in the U.S, Exhale.