Beds on Board was founded by Sir Peter Ogden, RYA Yachtmaster and former RNLI crew member, Jason Ludlow and former Google Production Director Tim Ludlow. Between them they have decades of sailing, hospitality and technology experience.
Since its launch last year, Beds on Board has had hundreds of successful bookings, great reviews and happy owners across the world earning money from their boats. "Our vision is to be the go-to destination for boat accommodation and in doing so introduce new and low impact inventory into the tourism market" says Jason Ludlow.
Beds on Board is an accommodation website with a difference. It puts you in touch with boat owners who want to rent out their cabins in some amazing locations. You can experience life on the water without any qualifications or commitments; from the heart of a city to the great outdoors with its wildlife just feet from your deck. And many allow pets, too.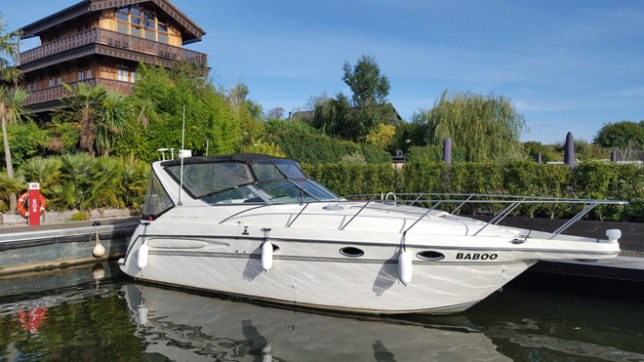 Beds on Board allows visitors to experience the joy of boat life without the expense of owning one. Costs are generally lower than you'd pay in a hotel in a similar location and because boats are close to the centre of the action, everything you need, from parking to restaurants, can be as little as a few steps away.
Beds on Board is the perfect way to celebrate a special occasion with loved ones, or for a romantic break, or a surprise gift for someone who wants to try something different. But if you're just looking for a private room at a great price to use before that important business meeting, or as a base in a new city for a few days, Beds on Board can do that, too.
Renting a boat also makes perfect sense for families. It's a great way to lure the kids away from their screens for a few days and they get their own cabin without the expense of a second hotel room.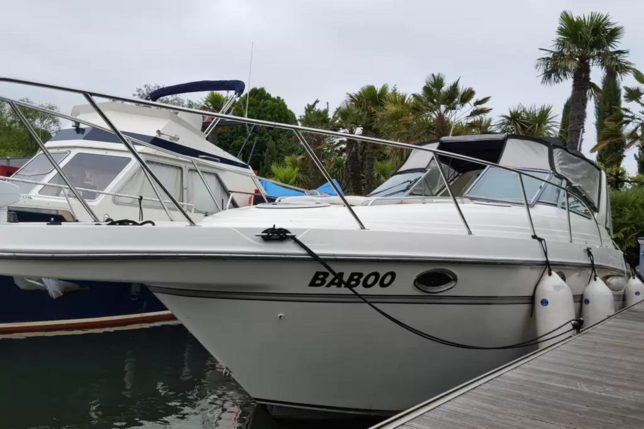 We stayed onboard BABOO in Hampton Riviera. The boat is owned by Natasha and Klaus who gave us detailed guest information before our arrival in a comprehensive 10-page document that covered everything in a successful attempt to make our stay as enjoyable and hassle-free as possible from parking and finding the cruiser to details on how to use the toilet flush system and flush out the wetroom.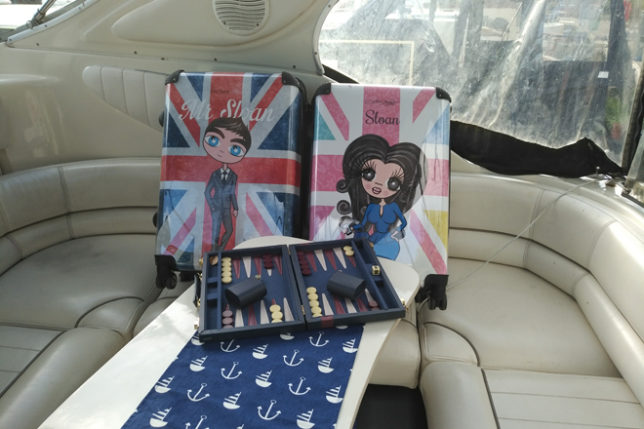 The owners also left us with lots of information on local places of interest which is very useful especially to those new to the Hampton Court area as it didn't just cover attractions but also a number of fabulous restaurants and bars in the area with personal recommendations by the owners.
They also left us with details of the nearest convenience stores and supermarkets which was very handy when getting provisions to take on board. Although food and drink is not provided there is everything else in the galley for your culinary needs from cooking utensils to crockery and glasses.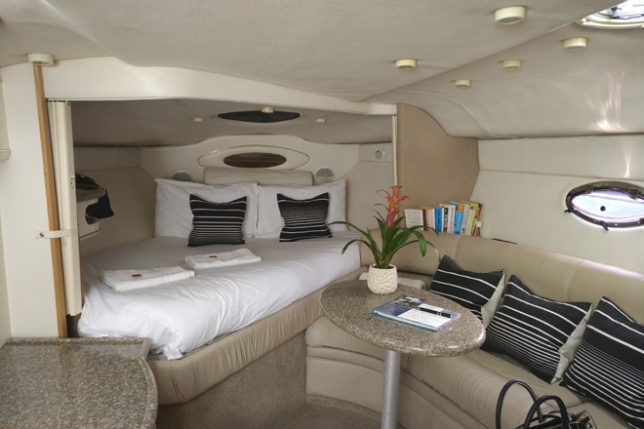 The boat was surprisingly roomy for its size with two double berths below deck in addition to the wetroom/toilet, a small kitchen area and seating area. Free Wi-Fi was available on board with a tablet on board is for guests' use with a subscription to the magazine app Readly  in addition to Spotify Premium so all our tech needs were covered.
The stay included a range of tenders and toys to use on the water including kayaks, pedalos and a 4-seat electric boat with details of local pubs and restaurants along the river where one could just sail over to in the electric boat, moor up and enjoy a riverside dining experience.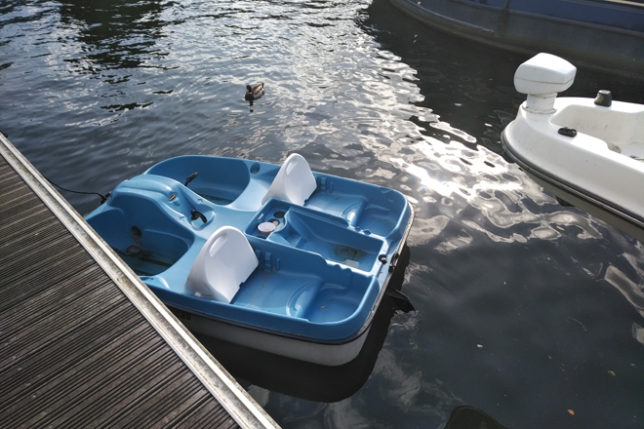 From the gentle rock of a boat as we stepped on board to novel experience the next day getting ready in the morning using a wetroom and cooking breakfast in the galley, we had a lovely stay on Baboo thanks to the care and consideration shown by our lovely hosts Natasha & Klaus. We highly recommend trying Beds on Board to experience something different and unusual when it comes to booking your next trip either here in the UK or abroad.
For more information, please visit www.bedsonboard.com