Found in the historic village of Odiham and deep in the Hart district of Hampshire, Bel & the Dragon at The George is a Grade-II listed building that retains many of its original features from as far back as 1540. The façade of the building is 18th century, thick wooden beams line the ceilings and its 17th century chimney-piece add further character to this charming country inn. Styled by interior designer Nicola Harding, herself born in Odiham, Bel & The Dragon has a distinctive cosy and classic manner. Think cosy tartan rugs, quirky bookshelves, chunky oak refectory tables and cosily upholstered armchairs.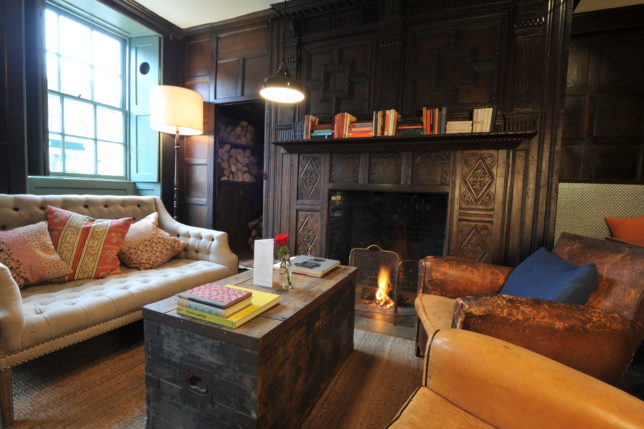 As well as having a charming bar, Bel & The Dragon at The George offers fifteen beautifully appointed bedrooms which are also full of charm and character with large comfortable beds which looked very inviting after our drive from London.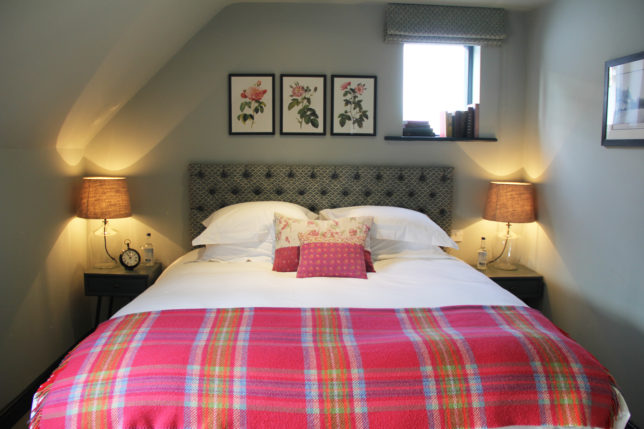 The hotel thoughtfully provided a cheeky tipple of Sipsmith's to liven us up for the evening ahead and dinner beckoned…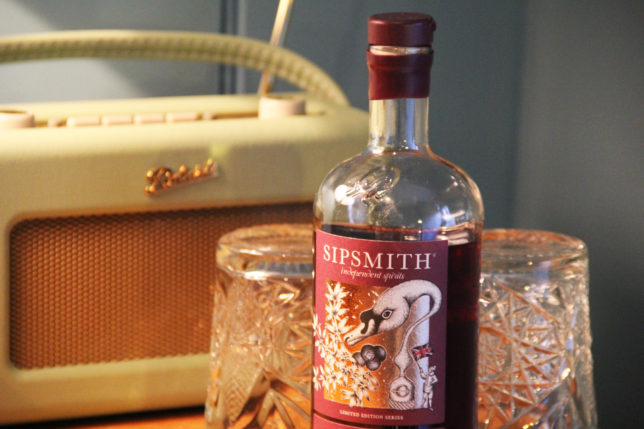 Group Head Chef Ronnie Kimbugwe, who previously spent 7 years with Gordon Ramsay, has created a menu that focuses on British food with a huge emphasis on provenance and quality. All dishes use as much local produce as possible, and include many simple favourites such as Sustainable Fish Pie and English Veal Bolognaise with Homemade Parsley Pappardelle all served in the comfortable dining room.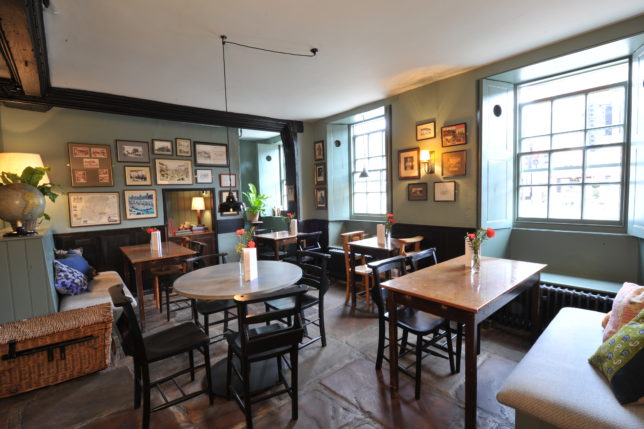 In such welcoming surroundings we felt immediately at ease as we sat down at our table in anticipation of what Chef Kimbugwe had in store for us. To start, I chose the Potted Lobster with Hampshire Watercress and Toasted Sourdough.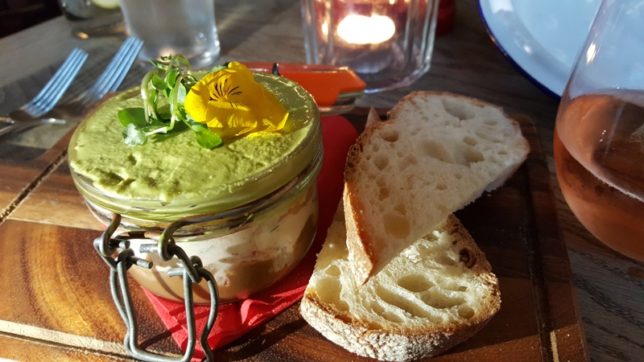 My lady chose the Devonshire Mussels – one of her favourite starters – and this dish did not disappoint served with a Scrumpy Jack Cider & Bacon Broth and Crusty Bread. Check out those marvellous molluscs!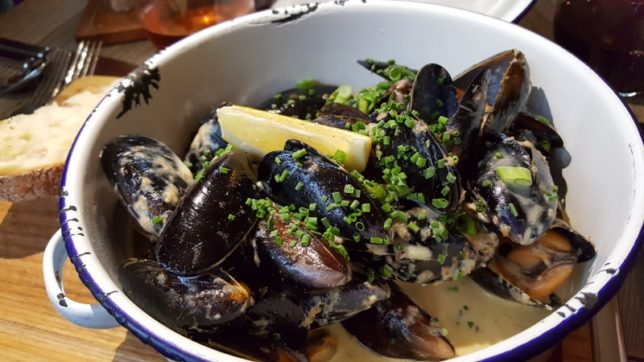 The extensive menu comprises of a selection of dishes cooked using the Josper Grill – a charcoal oven favoured by Heston Blumenthal. Enjoy dishes such as Grilled Atlantic Lobster with Zucchini Frites and Garlic Butter.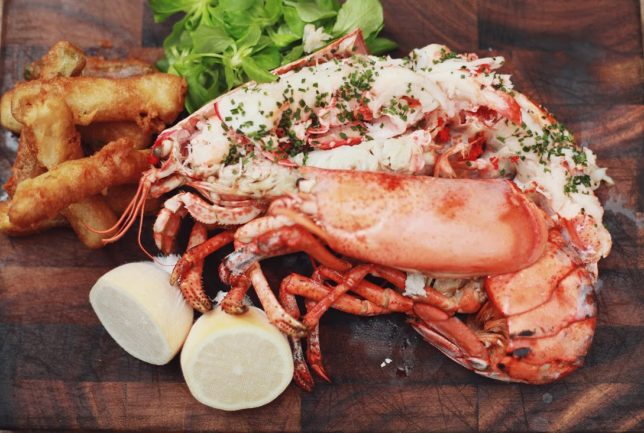 Bel & The Dragon at The George also offers a Rotisserie menu with such delights as Roasted Suckling Pig, Crispy Crackling & Spiced Apple. As I was in a meaty mood and a lover of good crackling, this was exactly what I ordered. Check out the juicy piggy and cracking crackling… this dish was a haven of yumminess!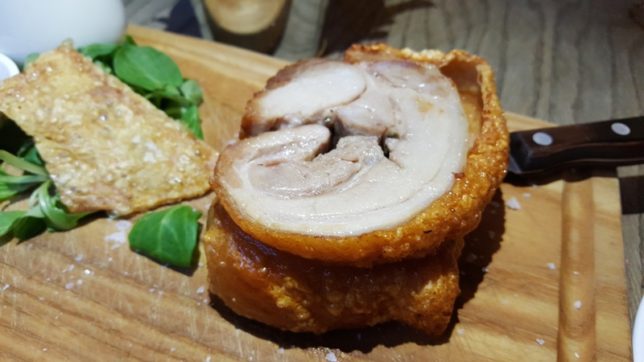 My lady stuck to her pescetarian theme and decided upon the Roasted Salmon flavoured with Miso & Lime and served on a bed of samphire and shaved fennel with a creamy avocado purée.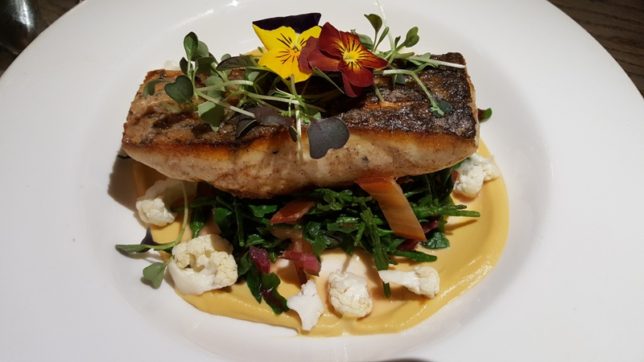 Those of you who are regular readers of Mr Sloan will know that when it comes to sides, the fastest way to this chap's heart is an order of Sweet Potato Fries… so it isn't surprising that these beauties found there way to our table. As you can see, they were super crispy and a generous portion… ticking all my boxes!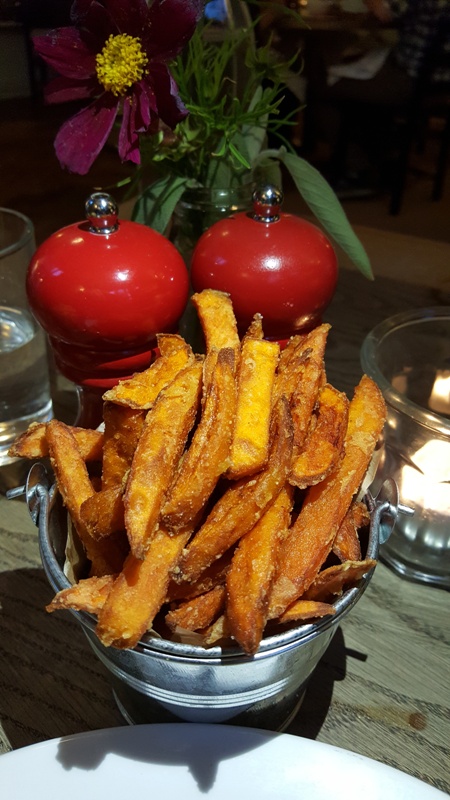 The indulgent dessert menu includes the tempting Warm Gooey Chocolate Fondant with Salted Caramel Ice Cream amongst other delights, such as the wonderfully-named 'Drunken Cheese': Port Soaked Cashel Blue Cheese, Celery & Oatcakes. Although I'm partial to a well-curated cheeseboard (whoever said "cheese is cheese" ought to be thrashed), nothing is more romantic than sharing a decadent dessert. Look no further than Bel & The Dragon's scrumptious White Chocolate Panna Cotta with Crushed Honeycomb – perfect for sharing and the perfect end to a perfectly lovely Hampshire evening!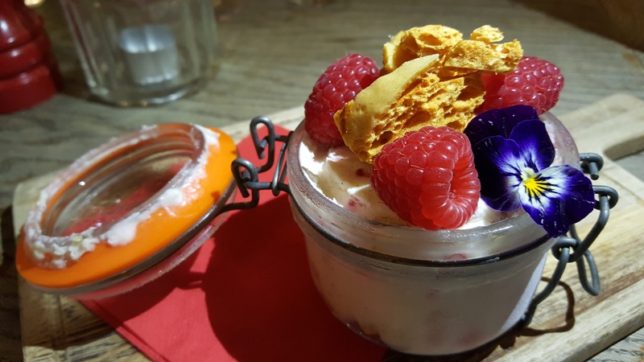 I must say that if you're staying the night like we were or just drinking at dinner before taking a taxi home, I thoroughly recommend sampling the house wines – a Syrah Grenache and a Sauvignon Blanc. We tried both and thought they offered excellent value for money. If that wasn't enough reason, the spectacle of being served from a Magnum is worthy of trying a glass or two. An ingenious service, you are billed for the volume you have consumed over the course of the meal.
Reviewing dinners as often as I do, it always makes a nice change to sample the most important meal of the day once in a while… we're talking breakfast of course! And although I don't "dine like a pauper", I certainly "breakfast like a king" so the next morning I was delighted to find an excellent selection of breakfast options awaiting us after a restful night. Fresh orange juice, fluffy scrambled eggs and crispy smoky bacon… breakfast bliss!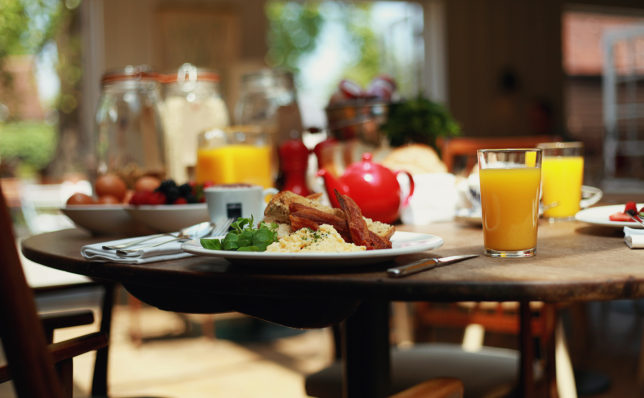 If you are visiting Hampshire and find yourself near Hook, or if you're planning your next gourmet weekend away, the Team at Bel & The Dragon at The George are ready to welcome you and make you feel right at home with wonderful hospitality and even more wonderful food & drink.
Bel & The Dragon at The George
100 High Street, Odiham, Hook, Hampshire, RG29 1LG
01256 702696
www.belandthedragon.co.uk