Co-Founder of W&W Jewellery, Richard Warrender has been creating bespoke beautiful jewellery for over 10 years, here he shares a step-by-step guide on what to consider when commissioning a bespoke piece of jewellery.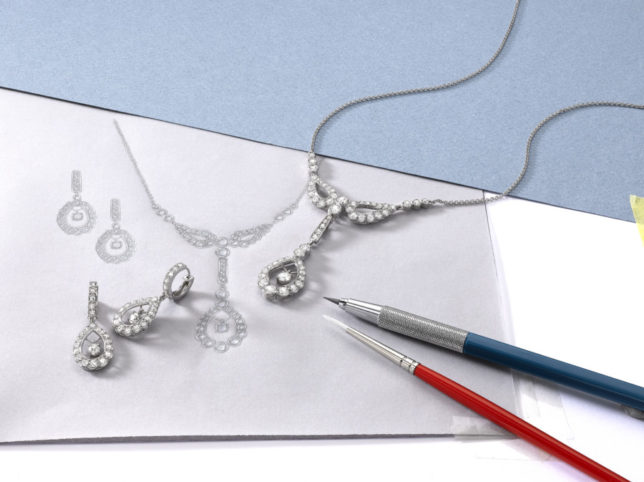 The ultimate expression of personal style, bespoke jewellery makes for a meaningful and extraordinary gift for your loved one. Although it may seem like a daunting task to undertake, creating custom made jewellery is a unique and exciting opportunity to capture a story.
Budget
The first thing to consider is budget. It is a widely held belief that choosing bespoke automatically means it is much more expensive, but you might be surprised to hear that this isn't necessarily the case. The materials and methodology determine the certified value of the item, but choosing bespoke is about more than a price tag, it is driven by a desire for distinctiveness.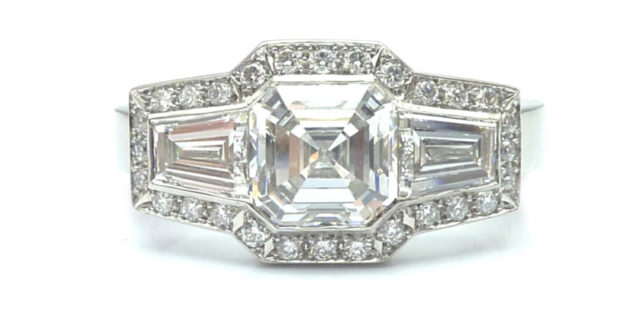 Inspiration
Inspiration can be found anywhere. Whether it is a favoured colour palette, fashion era or pastime – the design will reflect these influences, and result in a truly individual piece of jewellery.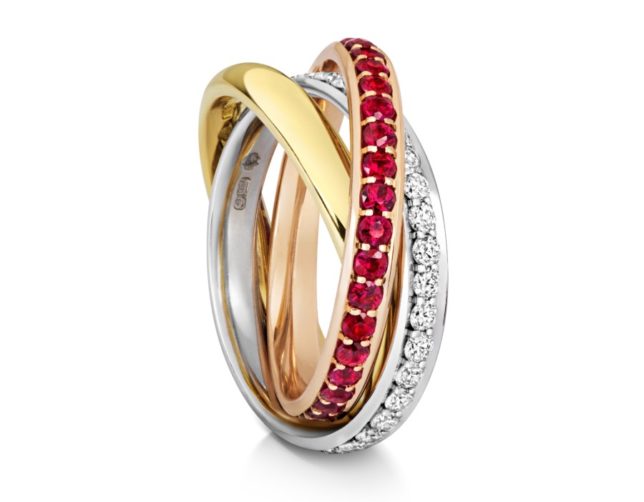 Gemstones
When it comes to gemstones, colour and quality are words to live by. Whether it's a dazzling diamond or a radiant ruby, there is plenty of choice when it comes to choosing which precious stone should embellish your design. However it must be meaningful and above all else, of the best quality and choice for each design. Our clients have the chance to handpick each gemstone or diamond for their piece of jewellery – no easy feat, given the endless possibilities but with W&W's expertise and guidance, sourcing the right stone for the piece is simple.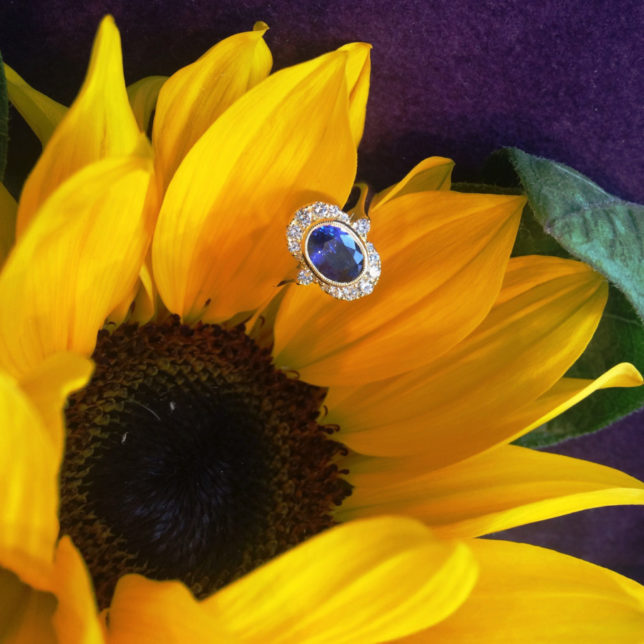 Metals
The final finesse, your choice of precious metal will ultimately determine the overall look and style of the design. Gold is a classic choice that is often associated with timeless style and luxury. Rose gold has a warm pink hue, which gives a piece of jewellery a romantic feel, whereas white gold will often add a contemporary edge to a piece. Platinum is the most durable metal, making it the perfect choice for engagement rings.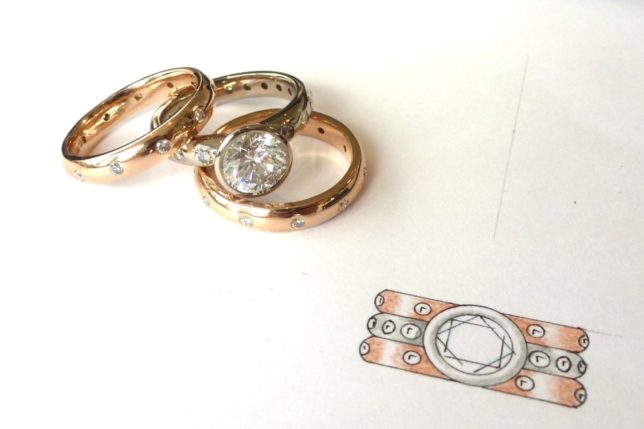 Remodelling
Breathing new life into a treasured heirloom is a unique way of adding extra sentimentality and individuality to a piece of jewellery. We are often asked to transform an existing piece of jewellery that is no longer worn or incorporate loose gemstones into a new design, adding extra character to the commission.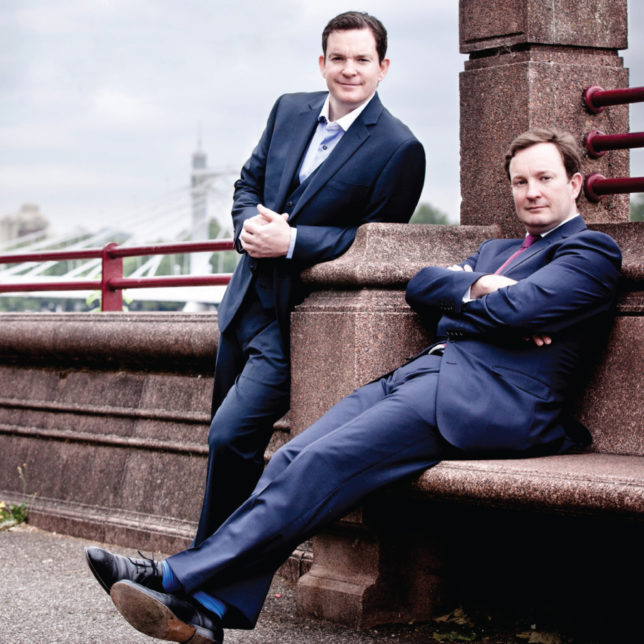 How does it work?
Each journey starts with a consultation to capture the story behind the commission, before we head to the drawing board to bring these ideas to life. From concept to craft, once the design is approved W&W Jewellery use highly skilled goldsmiths who have years of jewellery expertise, to handcraft each piece. Our bespoke experience offers clients an exceptional opportunity to portray their own ideas, oversee the design process and hand pick each gemstone. As a general rule, a bespoke commission takes roughly 8 weeks from design to completion, depending on the intricacy of the design and how soon it is required.
Any other advice?
New interpretations of classic designs always fare well but the beauty of bespoke is the freedom to reflect the personality and style of the recipient, to create something truly unique that will stand the test of time.
For more information on W&W Jewellery please visit www.wandwjewellery.com or call 020 7924 2386.