Set in one of central London's elegant garden squares, Eccleston Square Hotel with its notable residents including a young Princess Victoria and Lord Louis Mountbatten is a handsome Grade II listed late-Georgian townhouse built around 1835. The 39 rooms and building have been transformed into London's most high-tech boutique hotel. The interior has been created to provide a contemporary metropolitan space for the 21st century, and over £6.5 million has been spent on this privately-owned restoration project, which opened in August 2011.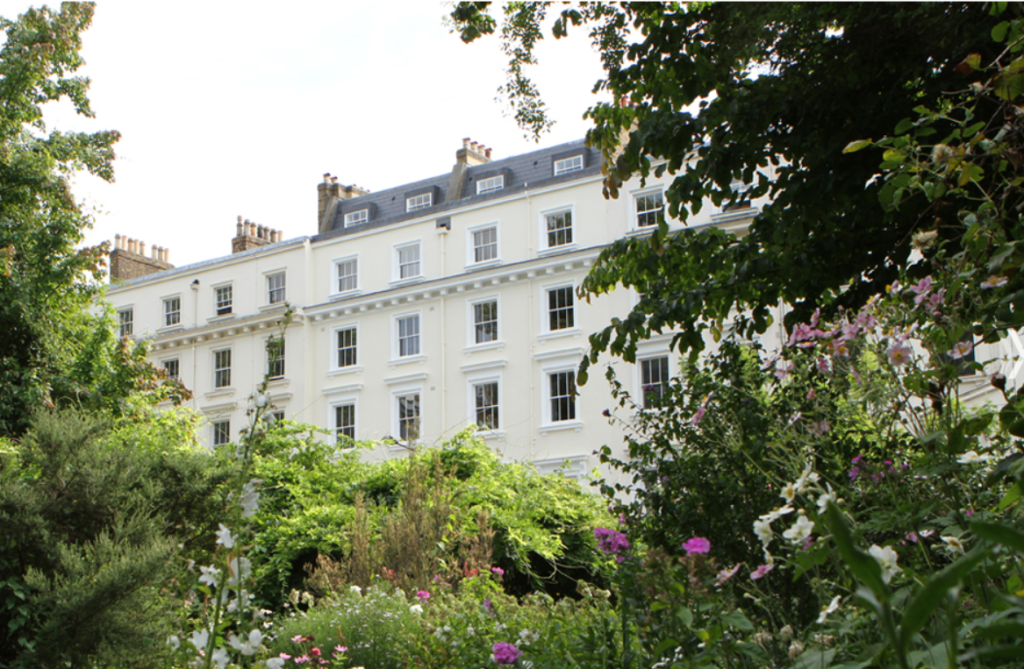 Behind the striking white stucco façade, high ceilings and enormous original windows dominate throughout the building. Black Murano glass chandeliers and Promemoria furnishings provide a tasteful yet sumptuous feel to the public areas which include a reception, drawing room, media lounge, bar and restaurant. The whole ground floor is linked by Italian marble chevron flooring which creates continuity throughout the space. Original features have been integrated into the design to respect the integrity of the building and provide guests with points of historical reference.
Located at the award winning, luxury high-tech Eccleston Square Hotel, 'Bistrot on the Square' is a welcome addition to the Belgravia dining scene. In keeping with the exquisite design of the hotel, the restaurant, Bistrot on the Square is decorated in muted greys, white and black; with a striking feature fireplace, theatrical crystal chandeliers and contemporary leather and wood-panelled walls.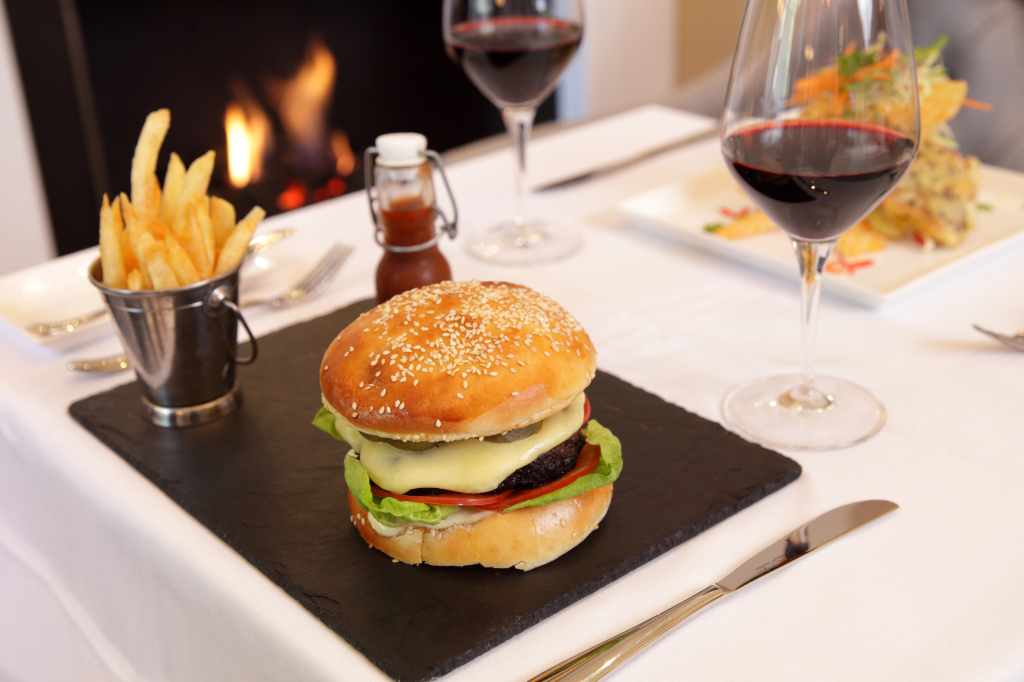 Situated on the ground floor of this lovingly renovated Victorian building, the restaurant provides exceptional and affordable dining to hotel guests and locals in the area. Designed with comfort and informality in mind, it is a calm little oasis in which to recoup and relax, from early morning to late in the evening, seven days a week.
A concise, but carefully thought out menu offers reviving breakfasts, light bistro lunches and mouth-watering dinner menus.
In anticipation of the on-set of some real autumnal weather, Bistrot on the Square's chief chef Sandeep has carefully edited the a la carte menu of this lovingly renovated Victorian property, swapping summertime dishes like gazpacho and introducing finger-warming starters like Cream of wild mushroom soup with chive crème fraiche and Grilled Crottin de Chavignol (goats cheese) on sourdough toast with truffle honey, walnut dressing and mixed green salad.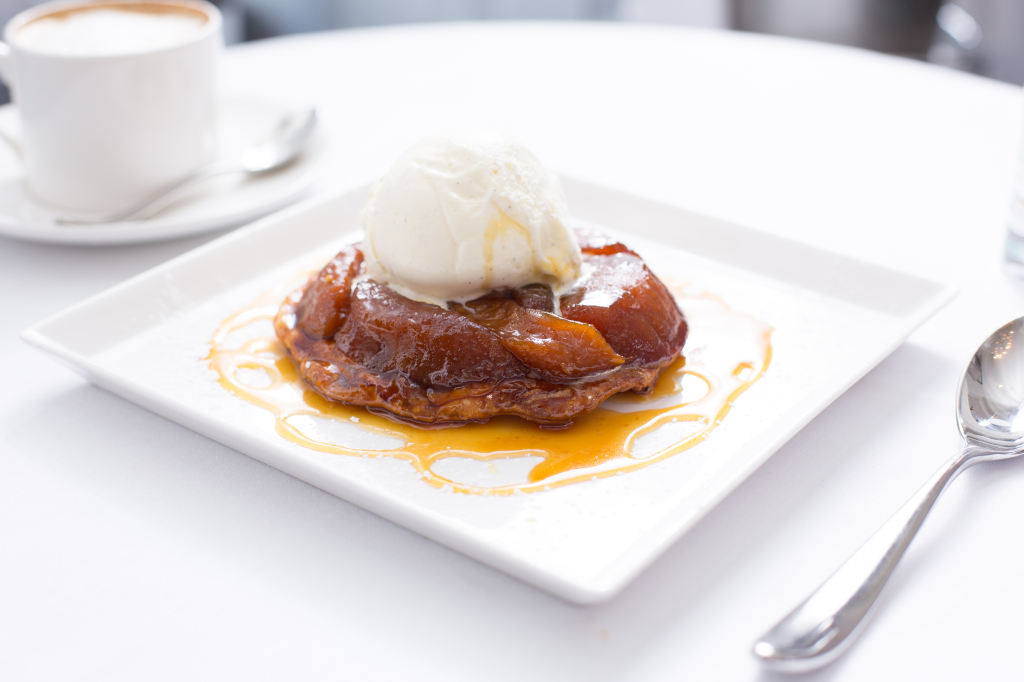 A new addition to the mains is a popular Indian family dish 'Traditional fish and spinach Xacuti Indian curry with steamed cumin rice and poppadums', wonderfully aromatic and light, it is perfect for autumn with its warming, yet temperate spices. And the Moroccan spiced lamb and apricot tagine with coriander and lemon couscous is enough to add colour and a burst of light to any grey London day.
Sandeep's passion for cooking began in his home city of Mumbai, where he learned the art of curry making. After getting his masters in Culinary Art in London, Sandeep joined the Dorchester's team of chefs and there he stayed until joining Eccleston Square Hotel in 2011, the year it opened.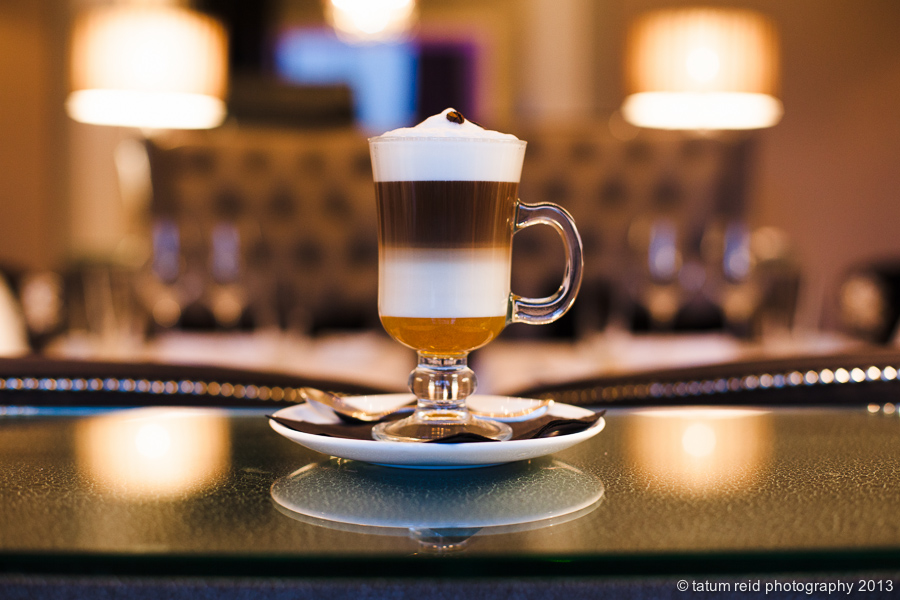 Centrally located in London's SW1 in the heartland of Belgravia, Bistrot on the Square is less than a five minute walk away from London Victoria. In keeping with the undeniable high tech nature of this multi-award winning boutique, a touch of clever gadgetry has even been carried into many aspects of the restaurant; including free fast Wi-Fi and a charging unit for mobiles and laptops at each seat.
'Bistrot on the Square' provides exceptional and affordable dining to hotel guests and locals in the area. Reservations can be made at stay@ecclestonsquarehotel.com, by telephoning +44 (0)20 3489 1000 and through www.ecclestonsquarehotel.com