London's favourite purveyors of dark and daring cabaret entertainment return with a spectacular festive show at Christmas In Leicester Square. Starting Saturday 11th November, and rounding off the run with a huge New Year's Eve ball, Black Cat Cabaret's show will include high-kicking showgirls, jaw-dropping acrobats, comic street singers, musicians and aerialists.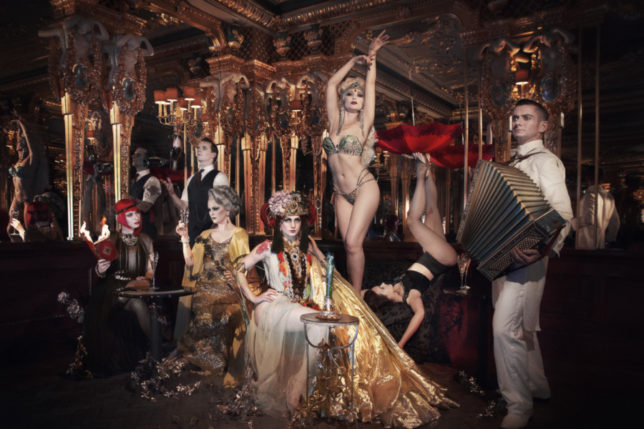 These fabulous acts will bring a belle epoque sense of giddy abandonment to the fine feline surroundings of the wooden-panelled, 1920's Paradiso spiegeltent. The venue is located in one of London's most iconic squares – specially transformed for the season into a traditional European Christmas market, complete with hand-crafted goods and delicious festive food and drinks.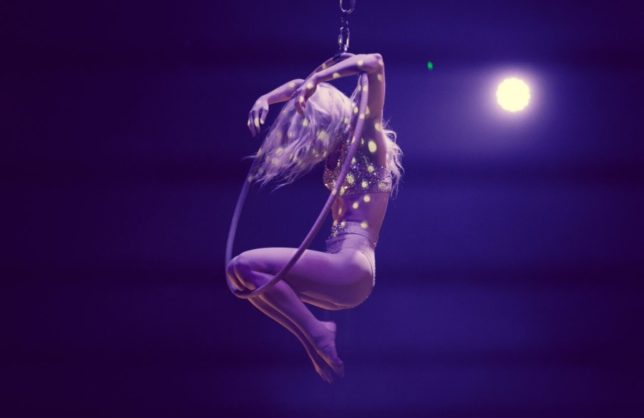 As seen at the Underbelly Festival this summer, The Black Cat is the place to experience modern cabaret in all of its wondrous forms – from the sacred to the profane, the lyrical to the downright louche. Inspired by vintage, after-hours Montmartre, this full-length show is made up of a veritable who's who of the London scene. Presided over by The Black Cat's "compère beyond compare" Dusty Limits, the show's combination of cabaret, musical and comic acts with high skills circus, original music and choreography makes this a performance like no other.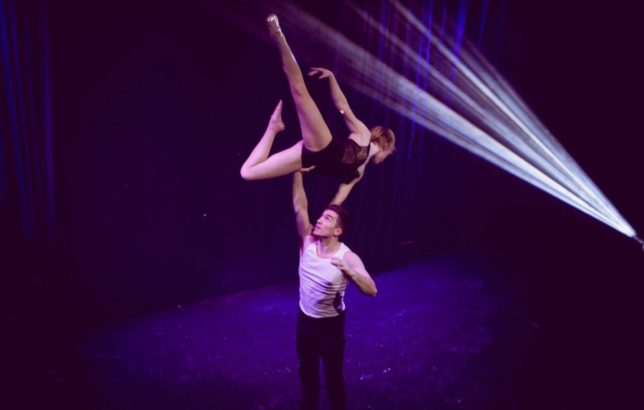 International special guests for this seasonal run include daredevil cyr wheel maestro Jo Moss, bawdy operatic physical comedy from Bowjangles quartet, spine-tingling, jaw-dropping cellist and vocalist Laura Moody, strange and seductive drag starlet Meth, and pristine pedlars of partner acrobatics Leon & Klodi. All of whom will be appearing alongside perennial Black Cat favourites Dusty Limits, Katharine Arnold, Missy Fatale, Lili La Scala and Florian Brooks.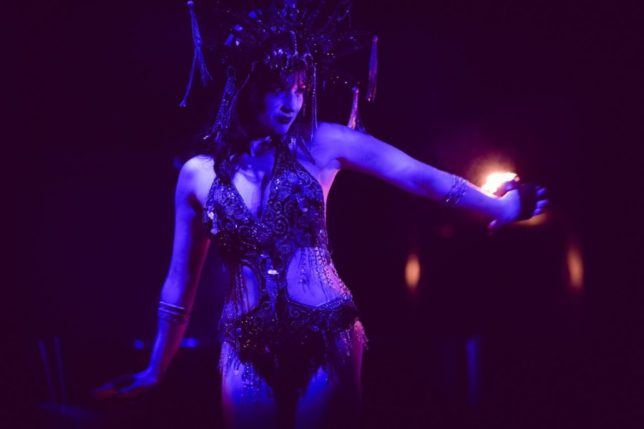 In addition to five festive dates across November and December, Black Cat is inviting guests to make the leap into 2018 with a New Year's Eve soirée like no other. Revellers at The Black Cat Ball will be treated to a cabaret show, a promenade circus spectacle presented by Dusty Limits, live music from carnival show-band extraordinaire Tankus the Henge, and an extended set from The Black Cat Dandy DJs -guaranteed to keep guests dancing all night. With a dress code of 'gold, red or black; silver-screen sirens & dapper gents' price of admission includes a glass of bubbly and entry for the whole night.
Confirmed dates and times include: Sat 11th Nov 7.30pm, Thu 30th Nov 7.30pm, Sat 9th Dec 7.30pm, Sat 16th Dec 7.30pm, Thu 28th Dec 7.30pm, Sun 31st Dec 6.30pm – 2am
General information can be found at www.theblackcat.info
Tickets priced from £24 can be purchased here.