Black Roe Poke Bar & Grill in Mayfair brings the finest cuisine from the Pacific Rim to the heart of London with dishes inspired by Hawaii, Japan and Southeast Asia. The restaurant's crowning glory is their poke bar at the entrance where your senses are awakened by an expert chef skillfully preparing raw fish alongside other fresh seafood and oysters.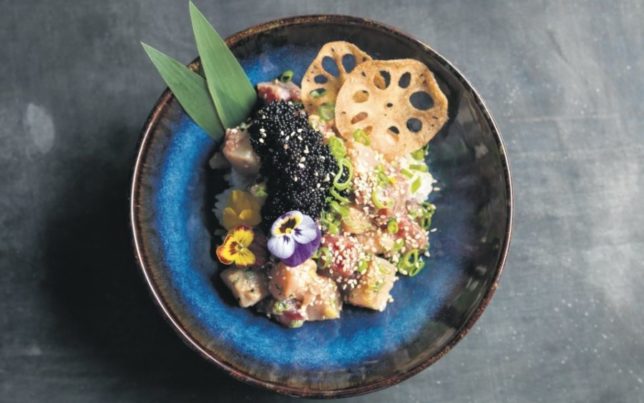 From there, the dining space is decorated with warming dark grey walls and distressed luxury touches of worn wood and leather booth seating. Working closely with farmers and fisherman to source the freshest, quality fish, the restaurant's walls are adorned with their portraits that hang on the walls throughout.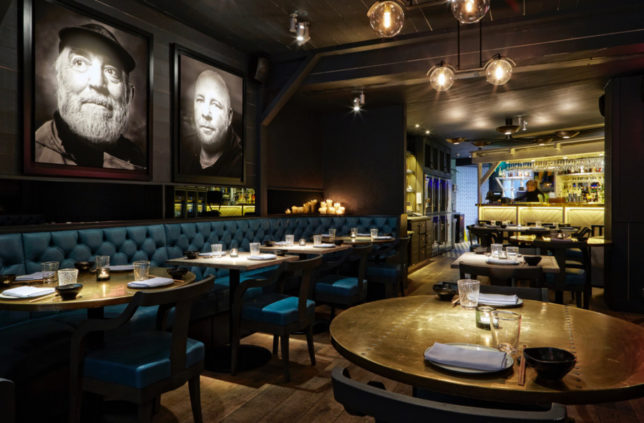 Credited as the first restaurant to bring poke to London, Black Roe's new additions to the menu sit alongside their signature dish, a favourite in the Hawaiian islands. Traditionally consisting of marinated chopped ahi tuna on a bed of seasoned short-grain rice, Black Roe's take on poke is an innovative twist on the original with variations such as beef tataki, vegetable and the unique Black Roe Ahi and Yellowtail Poke with fresh and cleanly diced tuna, marinated in a sweet yuzu sauce and topped with the eponymous black roe.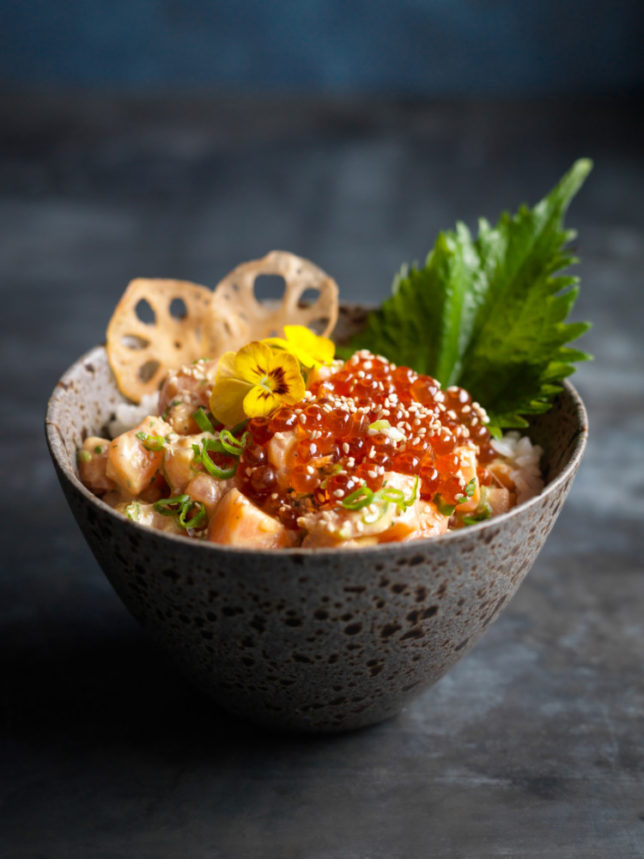 Created by founder Kurt Zdesar, the new dishes on the menu celebrate the variety of exotic flavours, spices and skillful cooking techniques found along the Pacific Rim. Crispy squid is tossed in katuriko, a Japanese wheat-free substitute for flour, and served with an oyster dressing.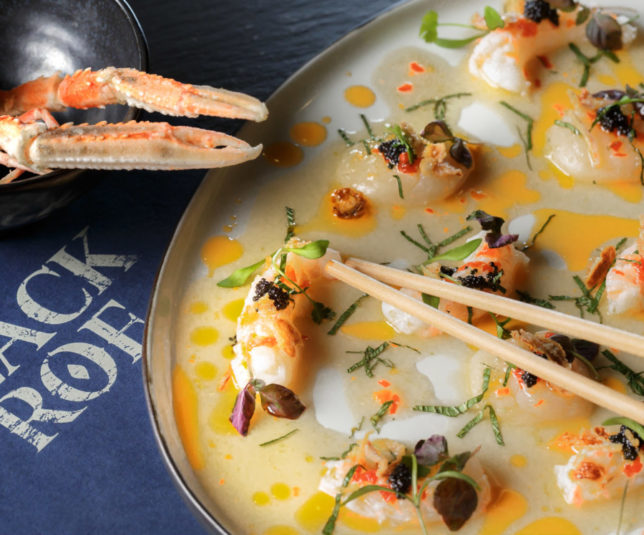 Main dishes feature tea-smoked quail with a Sichuan miso and nashi pear glaze and succulent Waimea'n sticky lamb ribs, named after Waimea Bay in Hawaii. Both barbecued on the restaurant's own Kiawe wood grill.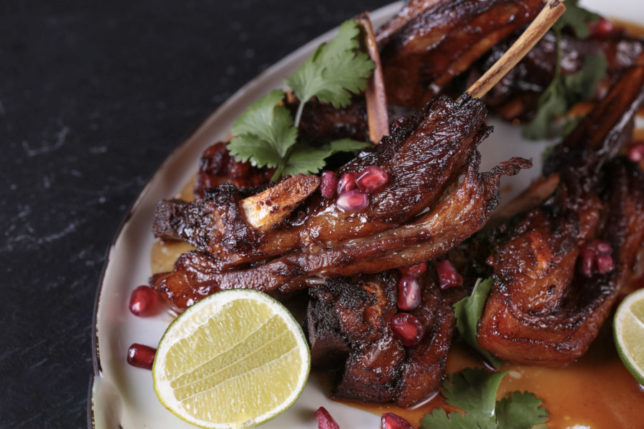 The sweet and sour crisp "kalua" hock pays homage to a dish that is often centrepiece in many Hawaiian feasts, here, cooked with chilli, spring onions and coriander, and seafood highlights include a warming bowl of steamed mussels with a fragrant coconut stock, and a whole lobster served in a ginger-scented broth.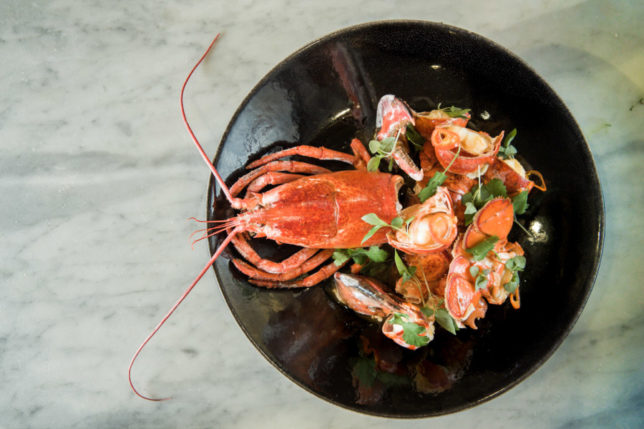 We began our dining adventure with one of the house specialities –  a colourful bowl of Yellowtail Poke – a delicious bowl of marinated chopped yellowtail tuna served with spicy garlic salsa on a bed of seasoned short-grained rice. The variety of flavours and textures in the one bowl definitely entertained our taste buds.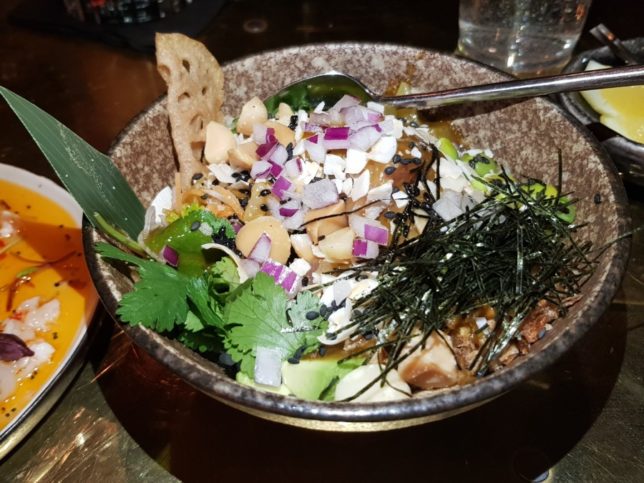 We also had the Langoustine & Scallop Ceviche – delicate slices of langoustine and scallop are cured in a tangy mix of lemongrass, ginger and lime for a fresh, vibrant ceviche topped with the restaurant's eponymous black roe.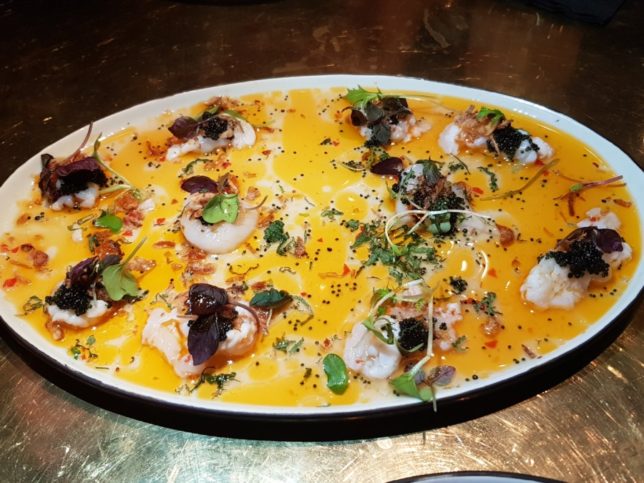 Another delectable seafood appetiser is the Prawn Tempura served with coriander salsa and and earthy truffle aioli.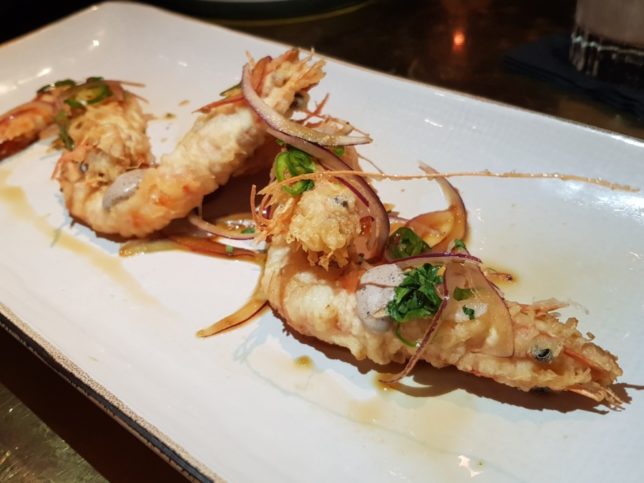 For the mains, being an octopus lover I couldn't resist trying the Octopus Aioli chargrilled to succulent perfection on Black Roe's Kiawe wood grill and served with a piquant chilli salsa and fresh coriander.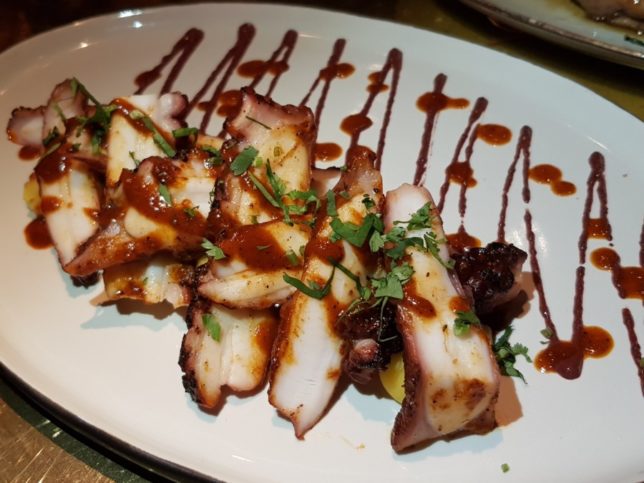 Another dish that comes recommended is the juicy Lamb Chops barbecued with the Asian flavours of Hawaii and scattered with ruby red pomegranate seeds.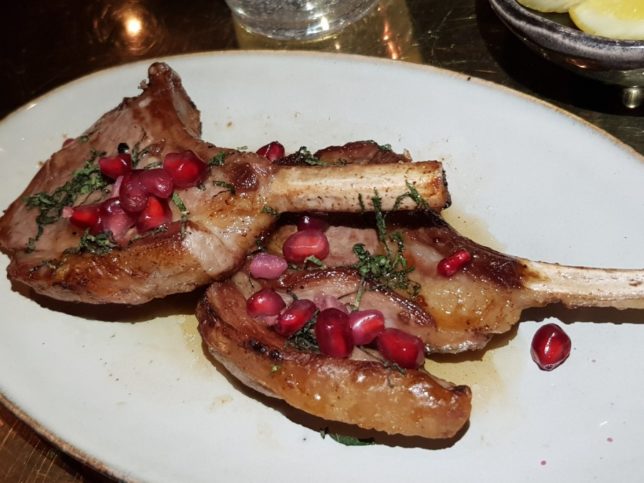 Accompanying our main dishes was a side order of Garlic Butter Fries which come with a zingy ponzu mayo that's perfect for dipping.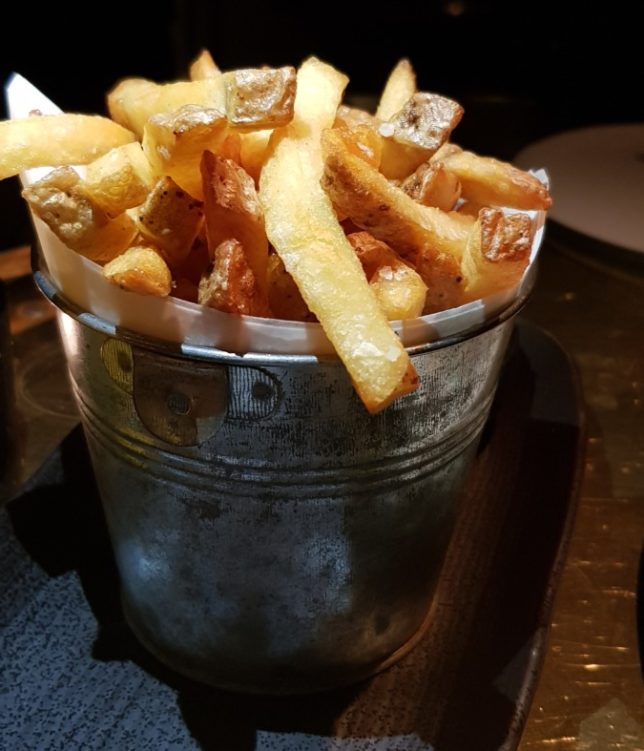 For those with a sweet tooth, the dessert menu has tempting options from the tropical flavours of Pineapple Creme Brulee and Apple & Coconut Tarte Tatin to familiar favourites like Chocolate Fondant Cake and Warm Churros. There is also an extensive choice of ice creams and sorbets in Asian inspired flavours such as yuzu, guava, mango and passion fruit.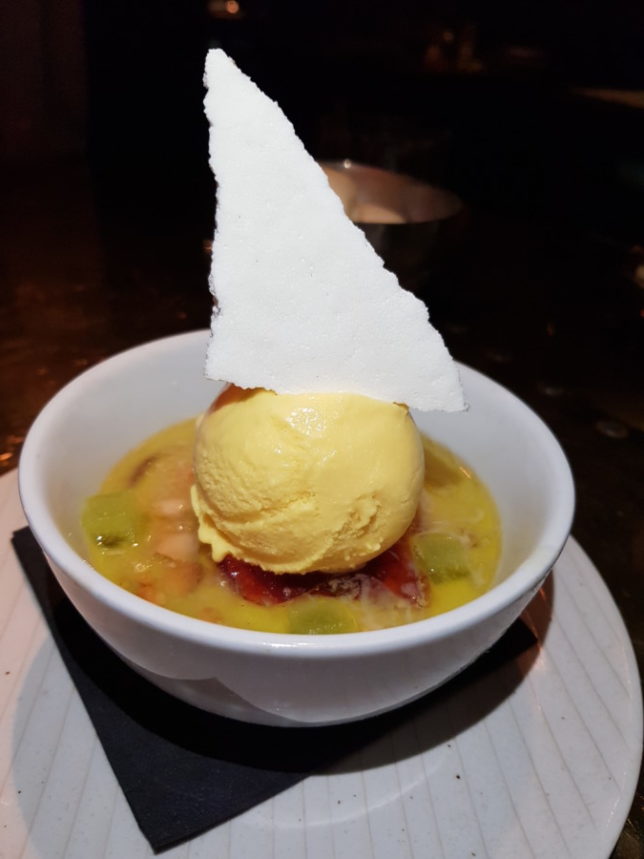 Black Roe is open for lunch and dinner from Monday to Friday at 12-2:45pm and 6-10:45pm with lunch on Saturday at 1-2:45pm followed by dinner at 6-10:45pm. The restaurant is closed on Sundays.
Black Roe
4 Mill Street, Mayfair, London W1S 2AX
020 3794 8448
www.blackroe.com
@blackroe