Established in 1978, Blakes Hotel is said to be the world's first luxury boutique hotel. Located in the desirable Royal Borough of Kensington and Chelsea and stretching across three converted townhouses, Blakes is famous for its stunning design, elegance and dedicated service. Its uncompromising discretion and privacy has made it the London base for film stars, musicians and top fashion designers, earning its reputation as The "Couture" Hotel.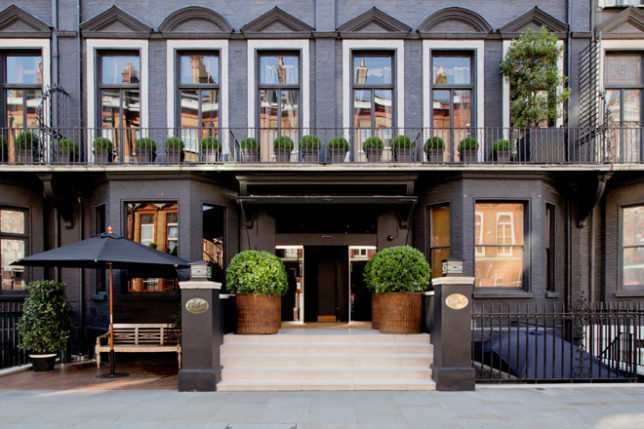 Offering guests a stylish yet relaxed vibe perfect for those balmy summer evenings, Blakes Hotel has now launched live music sessions at Blakes Below, a newly designed bar and lounge from world famous interior designer, Anouska Hempel. Having begun on 27th April and running throughout the summer months, the underground bar is showcasing the best live music sessions every other Thursday from 8pm-10:30pm.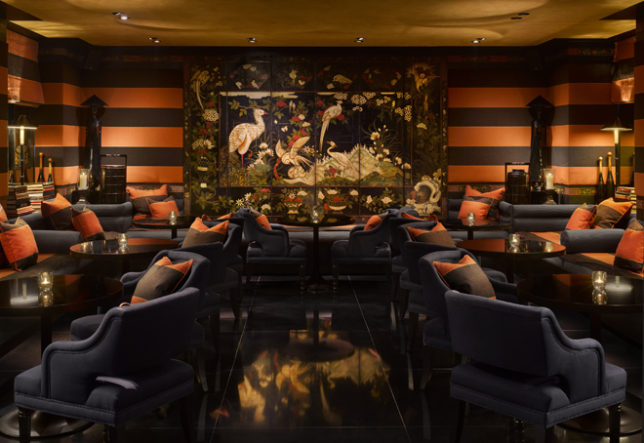 The fabulous Leon Garner Jazz Trio kicked off the series with their compelling music which takes its influence from the kings of swing Count Bassie and Duke Ellington. This snazzy jazz trio covers the Great American Songbook with classic melody driven tunes made famous by the likes of Frank Sinatra, Bobby Darin and Tony Bennett. Leon has a wonderful voice and his warm smooth tones are the perfect accompaniment whilst savouring the carefully crafted menu snacks prepared by the restaurant's talented chefs whilst enjoying a drink from the new Blakes Below cocktail menu.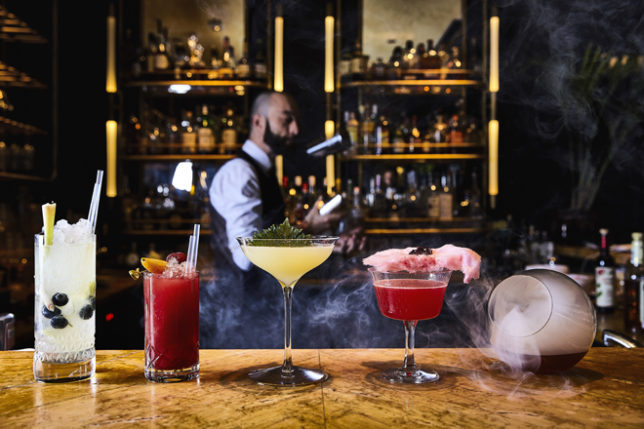 Blakes Below creates a bygone era of glamour and charm for its guests epitomising decadence and comfort with its soft furnishings and ornate design having recently undergone a redesign from world famous interior designer, Anouska Hempel. The sumptuous cocktail menu has something for everyone… we recommend trying the Red Jaliscus which blends Don Julio Blanco and Domaine De Canton with cranberry juice, hibiscus syrup finished with a squeeze of lime and spritz of mezcal spray.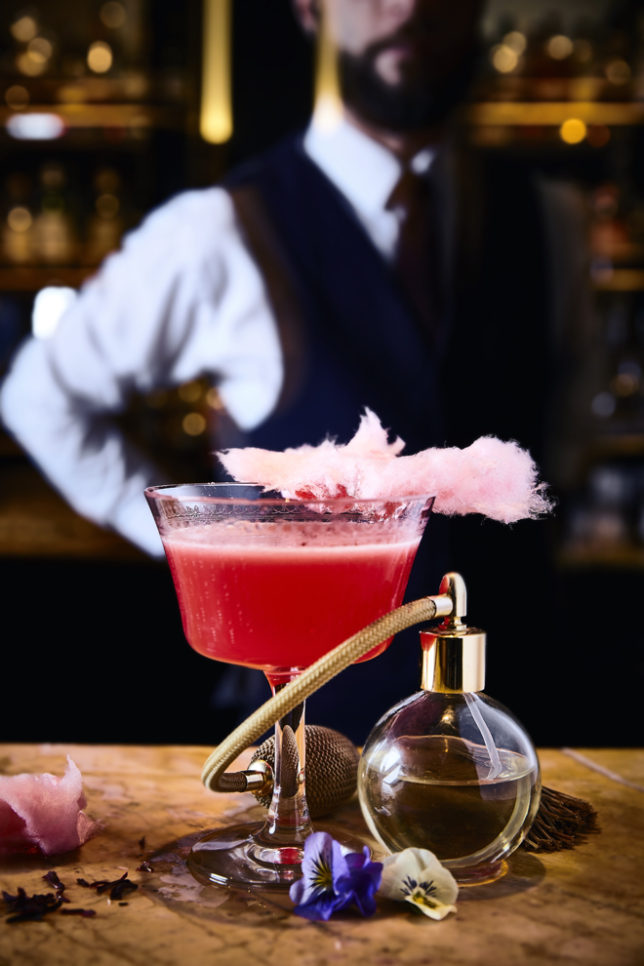 After cocktails at the bar, it was time to take our seats in the lounge and order dinner. Whilst being serenaded by the smooth jazz of Leon Garner and his boys, we enjoyed a feast of flavours sampling the exceptional quality and delicious dishes from the full restaurant menu which is also available down in Blakes Below. Highlights from the menu include Charcoal Grilled Octopus which is one of the best tasting octopus dishes we've had this year…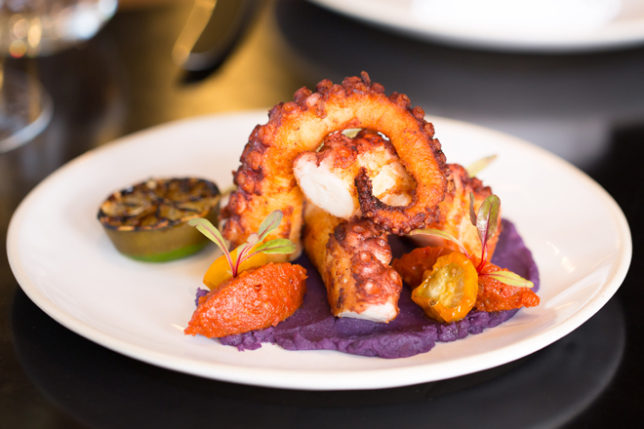 We also enjoyed the Soft Shell Crab Tempura which again ranked highly on our "Best in London" list…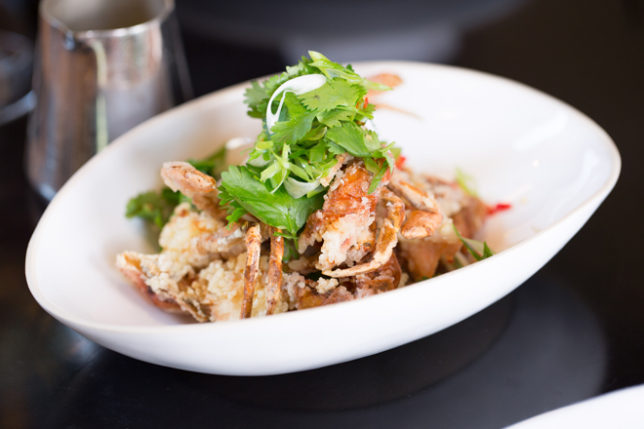 If you're a seafood fan like us then you will swoon over the Black Cod…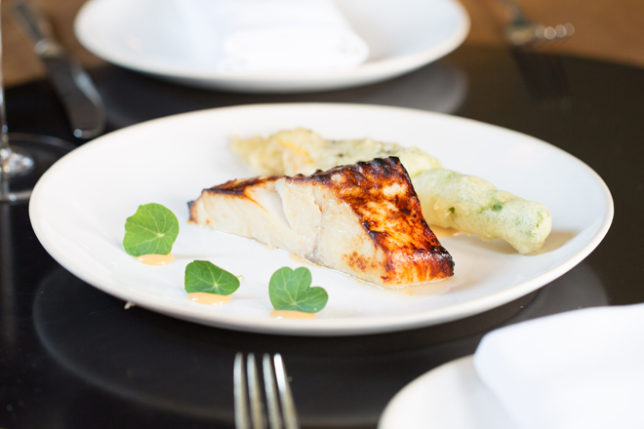 Meat lovers are also well catered for with the meltingly tender Slow Roasted Lamb…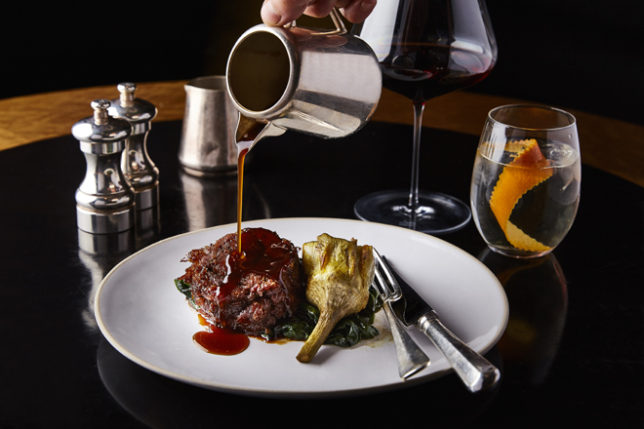 Those with a sweet tooth should definitely finish their decadent dining experience with the Valrhona Chocolate Delice which we highly recommend…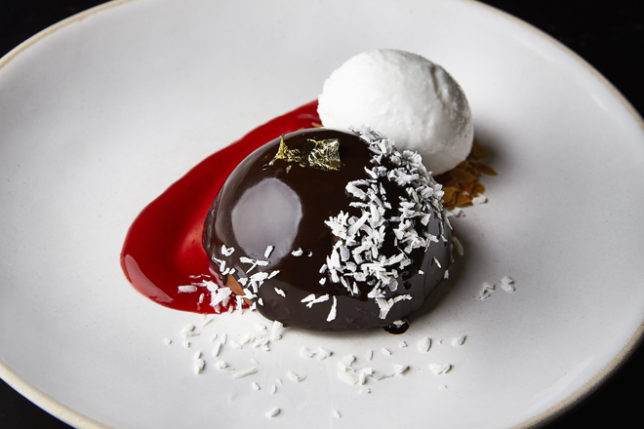 It goes without saying that the service at Blakes was second to none, which is a testament to the experienced leadership of General Manager Ian Telford. With his charming persona and understanding of the luxury hospitality sector, Ian heads a dedicated and talented team at Blakes who are taking the boutique hotel to the next level in 2017 and beyond. Since his appointment last summer, Ian Telford has created a luxurious haven of glamour and style that continues to attract the best of London society and the international jet set whilst warmly welcoming new friends and guests of Blakes as well as residents of the hotel.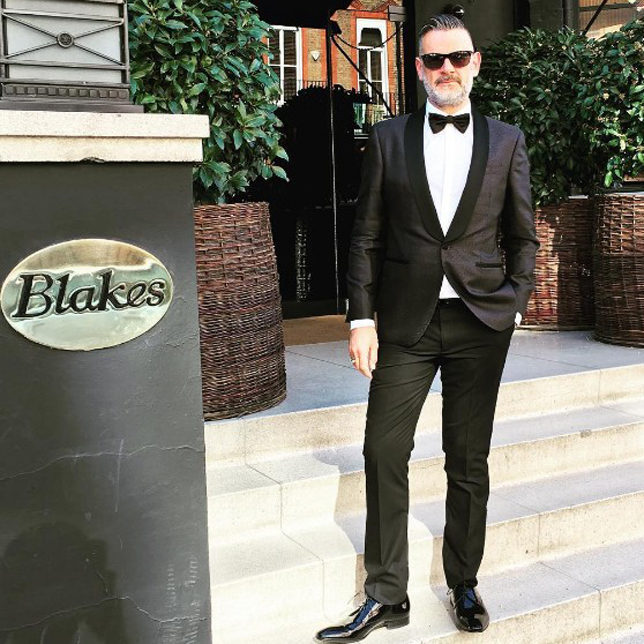 Tucked underneath the Blakes Hotel entrance, the bar offers a one-of-a-kind experience of exclusivity and privacy making it the ideal spot to relax undetected in sumptuous surroundings. Blakes Below offers private parties and private dining from Sunday to Tuesday. Following your celebration, the bar is conveniently situated underneath the luxury boutique hotel where guests are invited to stay the night in luxury and comfort. Blakes Below is open every Wednesday to Saturday from 7pm-midnight with live music Thursday and Saturday evenings.
Blakes Below
33 Roland Gardens, London SW7 3PF
+44 (0)20 7370 6701
www.blakeshotels.com
@BlakesHotel