Zac Monro, award-winning architect and presenter of Channel 4's Inside Out Homes, shares his expert advice on how to revamp your home and transform it from bland to beautiful.
We all seem to notice when the coffee cup holder is broken in our car, or we're told when the tyres are worn down, and we really notice it if there's a new scratch on the paintwork. These things tend to get fixed immediately, but not so much when it comes to our homes. Maybe there's this feeling that heritage means crumbly, or maybe because it's not going anywhere, we forgive its imperfections: but often when we start noticing that our home needs some love and attention, there's a lot more to be done than just a lick of paint.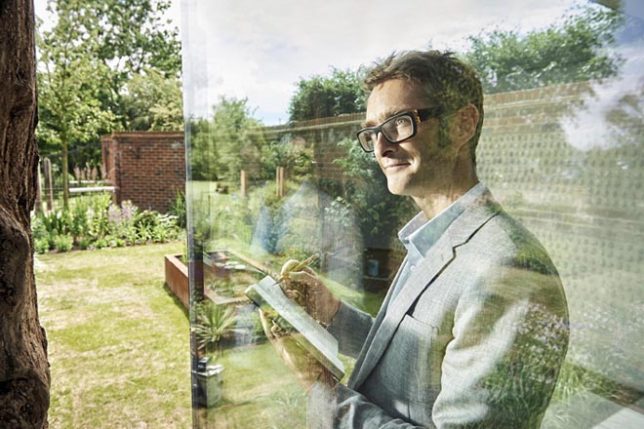 The bigger picture I could tell you to choose durable materials, hardwood or concrete floors that can be sanded down and brought back to their vibrant youth; or to take advantage of innovations in glass technology and replace your windows with soundproof triple glazed heated switchable smart glass; but if you're considering spending any time on it, you need to get a handle on the bigger picture. Here are some pointers on where to start:
Recognise what is elementary
Where the sun rises and sets in relation to the main rooms, where the ground levels are, where the best views are, where are you going to have breakfast everyday? Imagine there are no walls and work out where these sweet spots are in the building, then look at re-orientating it with the main moves.
Sustainability
The days of single glazing and solid brick walls are gone; it's triple glazed argon-filled and super insulation, wherever you are.
Look for the single biggest space
It's not that I'm unnaturally obsessed with open plan living, but tiny bedrooms and minute bathrooms can work if they are tied together by large rooms with a proper sense of space. Don't spend thousands on new flooring until you've knocked down some walls, broken down some barriers and looked to form the single biggest family room you can. The soul needs a space to breath.
Connection
Basically really big openings! Houses used to be about defining little separate spaces – now what really helps is being able to get a sense of context: being able to see through the house, lining things up, de-cluttering the arrangement to give a big uninterrupted view of that all-important garden which is, after all, the only little bit of sanctuary you have in this big bad city.
Let the light in!
Natural light is our most precious resource, and in this country you can't have too much of it. Really big windows, set as high as possible in the wall, will let light go as deep as possible into the room. But if you have the opportunity, go for skylights. There's nothing quite like top-light, with its powdery ethereal quality that has the ability to ground a space and give a cryptic sense of the outside; it's very often number one on my list.
Lighting
For the majority of the year, we leave and get home in the dark, so how you set-out your internal lighting is critical. The knee-jerk reaction is to fill the ceiling with as many spotlights as possible, but that's not a home, that's High Street shopping. Two things to remember: comfortable lighting tends to be that which lights below your eye level (in the same way a living rooms feels better with lots of standing and/or table lamps around the periphery of the room, rather than a massive chandelier in the middle (sorry Liberace); and lighting the vertical surfaces is much easier on the eye. Try angle-able spotlights around 200-300mm from the walls. Less is more I know, I know, but don't try and architect everything. What you're aiming for is a well lit, warm background against which your ornaments and furnishings will blaze, be it Louis XV or Louis Poulson.
Natural Finish
And after that, yes I would advise you to go for more natural and more durable finishes that can be sanded down and brought back to their vibrant youth, but only because you don't want to be doing it all again in 5 years!
About Zac Monro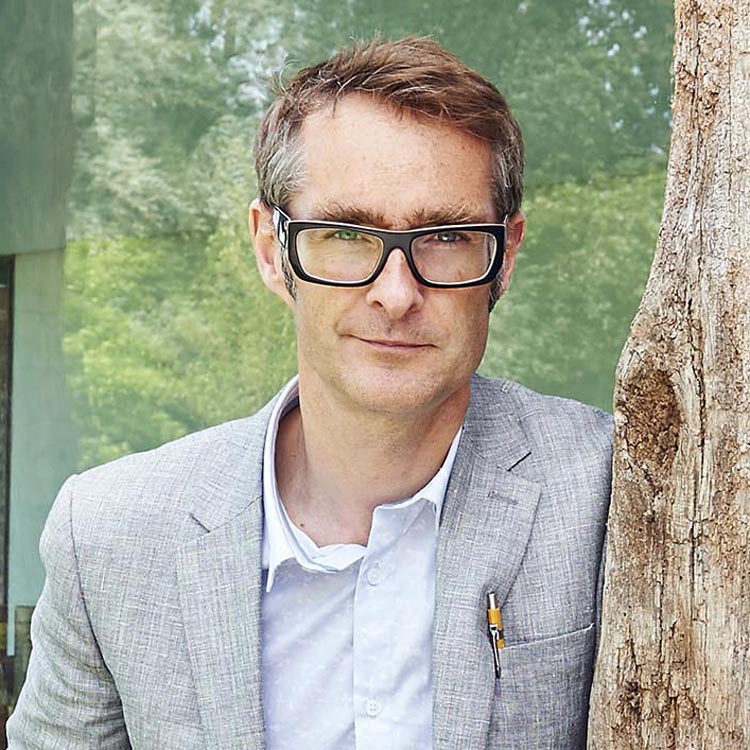 Zac Monro is an award-winning architect and has spent the last 20 years transforming people's homes from average terraces into award-winning, state-of-the-art modern masterpieces. Alongside ongoing projects, Zac has filmed a six-part series Inside Out Homes with Red House for Channel 4. The programme sees conformity thrown out of the window, as he creates bold, individual and stylish homes that push architectural comfort zones to the limit. No corner will be left unturned. Zac is also co-presenting Grand Designs: House of the Year in December 2016. Zac is not only at the top of his game in the architectural world, he's also a word class air guitarist and director of the incredibly successful local currency, The Brixton Pound. Zac lives in Battersea.