Smith & Wollensky, one of London's premier steakhouses, have just added the ultimate all-American bottomless brunch to their autumn menu. Designed specially by head chef, Tom Cook, the new brunch menu is set to please with plenty of delicious choices for everyone, be they committed carnivores or virtuous vegetarians.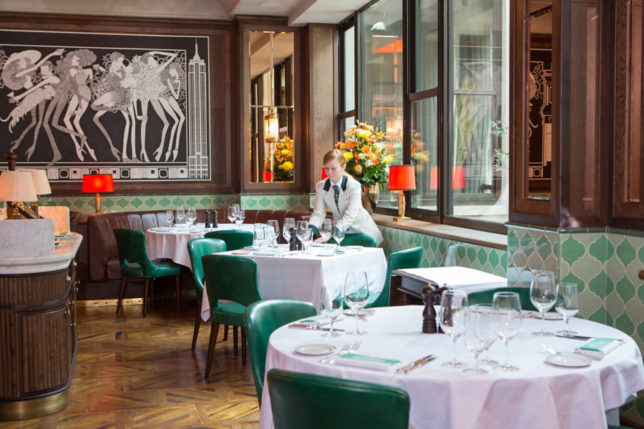 Whether you prefer their much-loved USDA sirloin or a vegetarian breakfast, something sweet like Buttermilk Pancakes or something a little different like Bacon Hash with Poached Eggs, the new All-American Brunch menu at Smith & Wollensky has options and possibilities for all brunch-loving Londoners.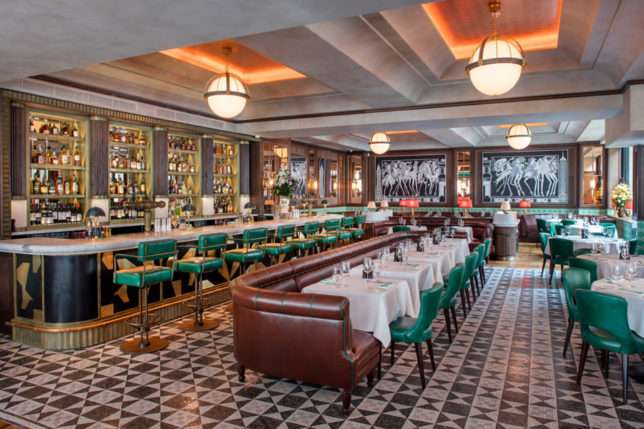 The new offering comprises of both an a la carte brunch menu and a three-course brunch set menu. The a la carte menu offers dishes ranging from £5-£20, with two-courses from the set menu for £22 and three courses for £26.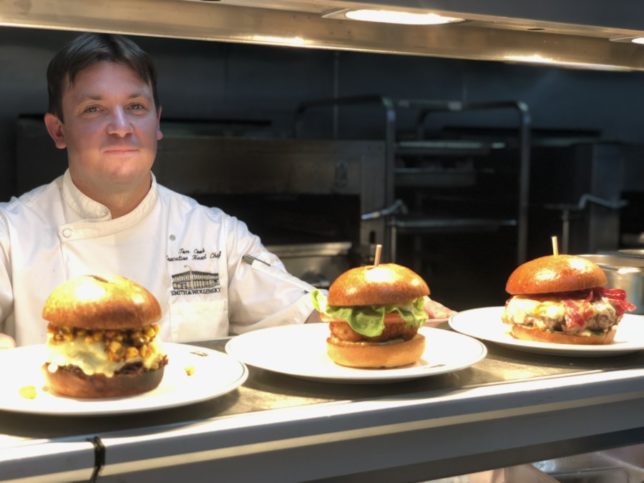 Both come with the option to add bottomless 2017 Sacchetto Etichetta Nera, Millesimato Sparkling Wine, for £22 or bottomless Perrier-Jouët Grand Brut Champagne, for £50 when having two courses.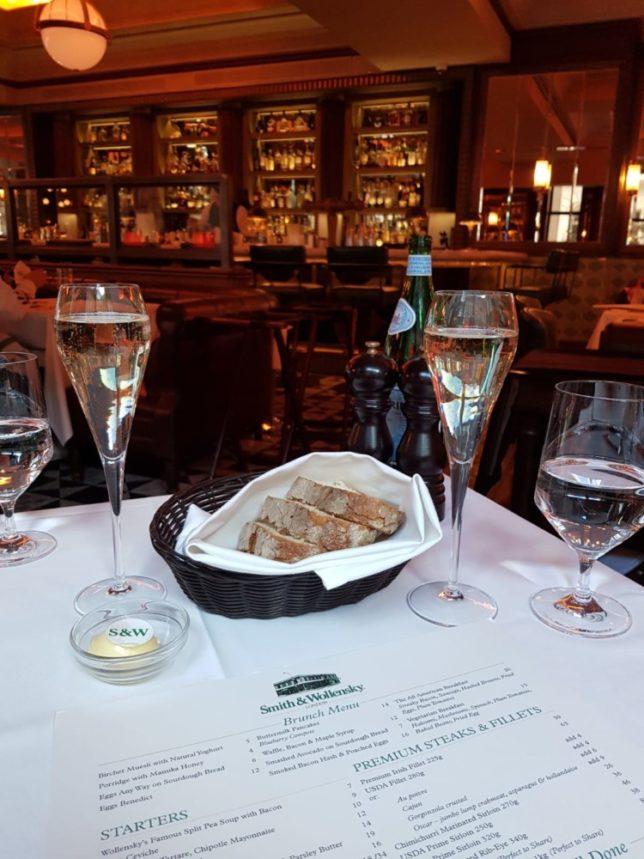 If you're not in the mood for limitless fizz, Smith & Wollensky also offer a tantalising selection of Bloody Mary's and brunch cocktails, priced individually.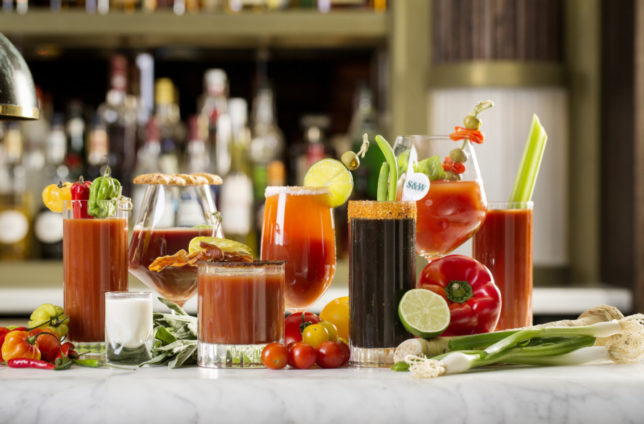 First courses include vegetarian-friendly Salad of Quinoa, Avocado, Fennel, Sweet Potato & Minted Yogurt or Smashed Avocado on Sourdough Bread with brunch classics like Eggs Benedict and Eggs Any Way on Sourdough Toast joined by more unusual brunch options such as Fillet of Beef Tartare with Chipotle Mayonnaise or Smoked Duck Breast with Pickled Vegetables.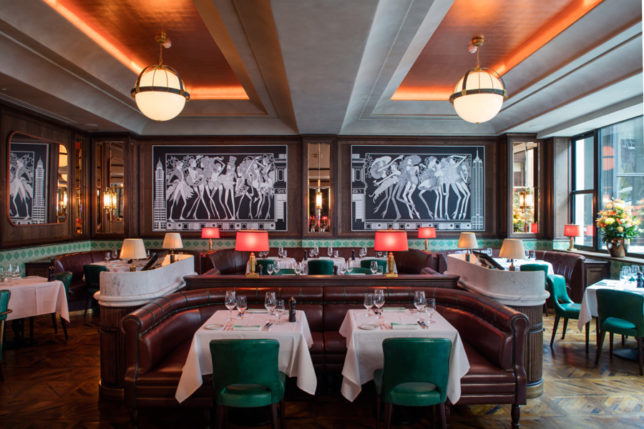 One of our favourites from the first course options was the healthy and colourful Salmon Ceviche with Fennel, Purple Potatoes and mango. The cubes of salmon were fresh and tasty with added colour and flavour from the diced mango and potato.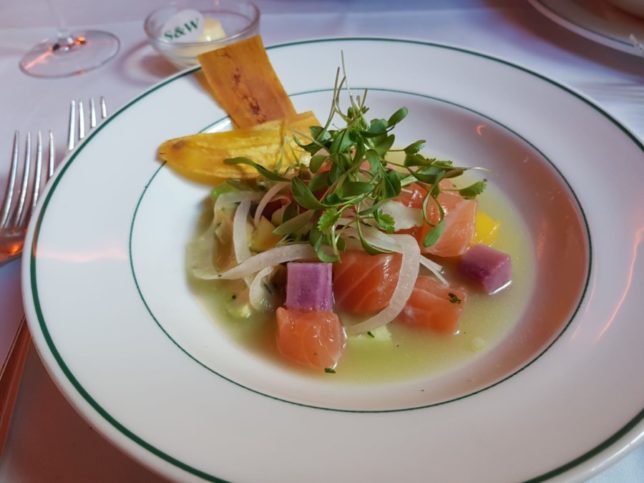 For the ideal winter warmer to kick off your brunch, we recommend Wollensky's Famous Split Pea Soup With Bacon that certainly lives up to its reputation. Velvety smooth in texture with a smoky aroma that hits you even before the spoon reaches your lips, this is no ordinary pea soup!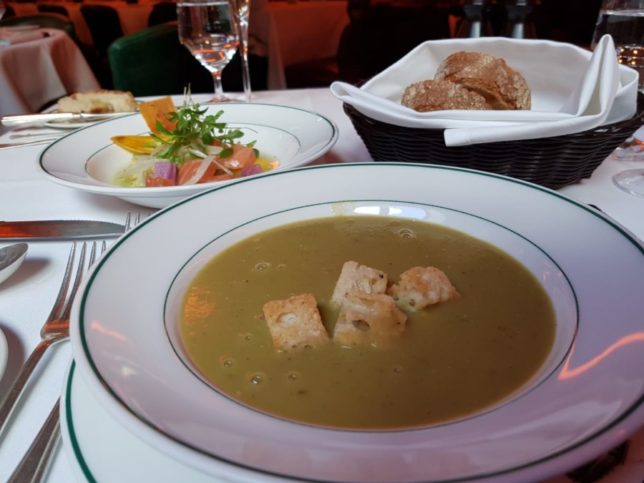 Moving on to the second courses on the new Smith and Wollensky brunch menu, the plentiful choice continues with hearty dishes like USDA Prime Meatballs, Tomato Sauce & Melted Mozzarella sitting alongside lighter options such as Steamed Cod with Summer Tomato Consommé & Basil. American influences continue with Smoked Bacon Hash & Poached Eggs.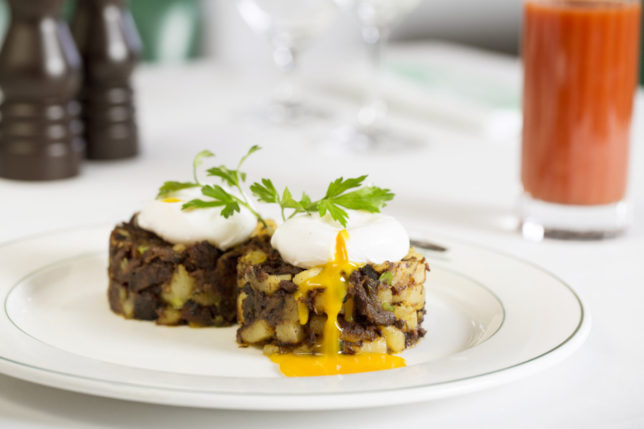 Vegetarians aren't left out in the cold with the satisfying Vegetarian Breakfast of Haloumi, Mushrooms, Spinach, Plum Tomatoes, Baked Beans & Fried Egg ensuring that Smith and Wollensky caters for the city's burgeoning group of meat-free Londoners.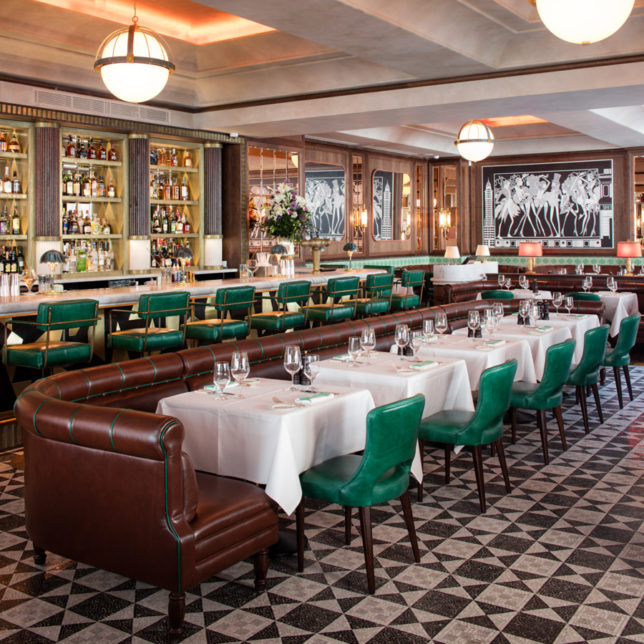 Elsewhere on the new bunch menu, second courses like the 250g USDA Sirloin or Roasted Pork Chop, Fennel & Apple with Herb dressing or S&W's Classic Chicken Schnitzel ensure meat eaters are well catered for.
Lovers of the All-American burger won't be disappointed with three meaty burgers on offer including Wollensky's Butcher Burger, Prawn & Chorizo Burger and our personal favourite – The Dirty-Double Cheeseburger with creamy Philadelphia, salty Gorgonzola and tangy Pickled Onion.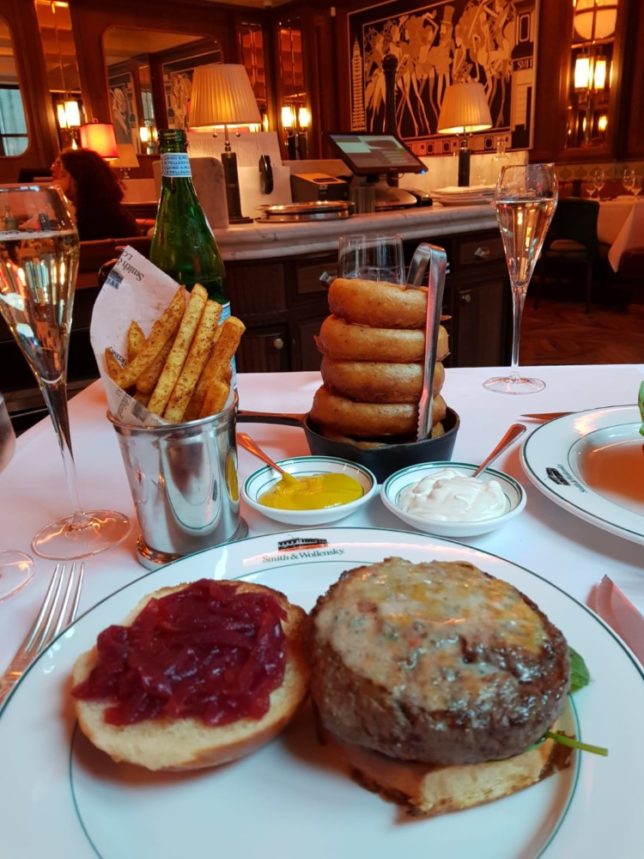 The 8oz burger is served as you like it but arrives juicy and full of flavour which is no surprise given it is made from off cuts of the same USDA prime beef as the steak all the way from just one farm in Omaha, Nebraska which meets the high standards of both Smith & Wollensky and European regulations.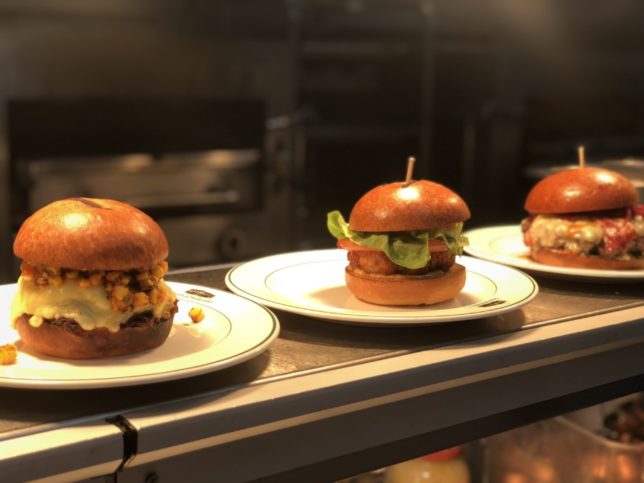 The Prawn & Chorizo Burger comes with Lettuce, Tomato, Chorizo Jam and Chipotle Mayo. The high quality of ingredients shines through with the chopped prawns clearly visible through the texture of this juicy burger.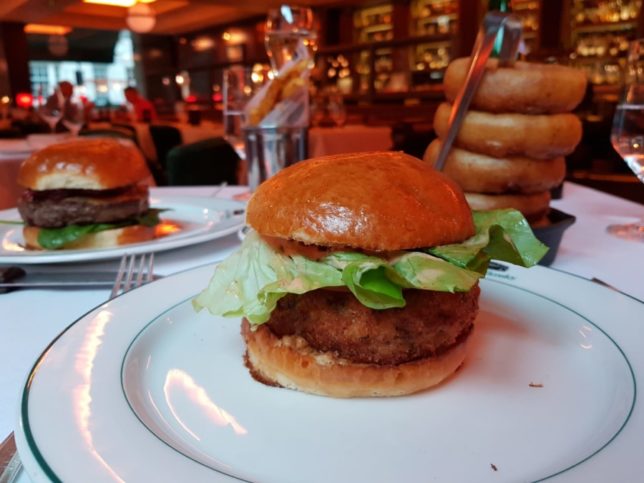 For a sweet end to the ultimate All-American Brunch, a visit to Smith and Wollensky would not be complete without trying their delicious New York Style Cheesecake with Blueberry Compote. This rich creamy example of the classic cheesecake has a true vanilla bean flavour without the cloying sensation one finds in other New York style cheesecakes.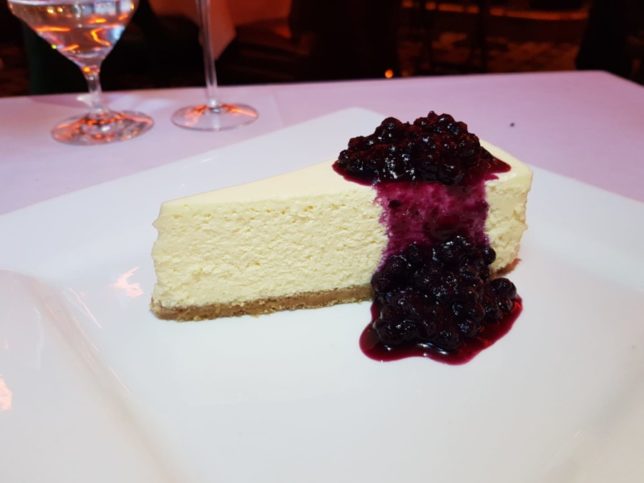 If you and your dining companion's eyes are not bigger than your stomachs, the ultimate end to a meal at Smith and Wollensky would be the Gigantic Chocolate Cake which is big enough to serve two or even three people.
This is a super moist chocolate five-layer cake brushed with Bailey's Irish Cream and layered with milk chocolate mousse and covered with dark chocolate ganache. With chocolate cake tasting so decadent thanks to the skill and dedication of Smith and Wollensky's pastry chef, sharing really is caring.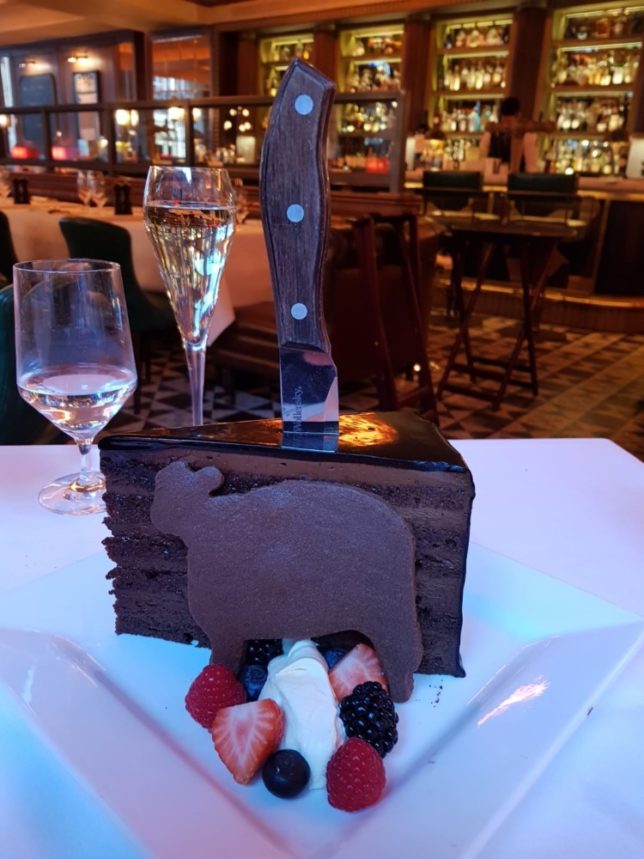 Other dessert dishes include Milk Chocolate & Hazelnut Mousse with Passion Fruit Curd and Mini Doughnuts served with Chocolate & Salted Caramel Sauce. For those who prefer a liquid dessert, we recommend the Port Flip or Brandy Alexander.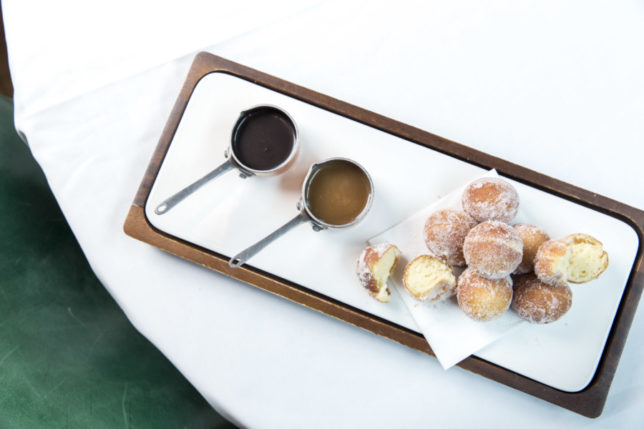 Other classic American brunch options to end your meal at Smith and Wollensky on a sweet note include Waffles with Bacon & Maple Syrup and everyone's favourite of Buttermilk Pancakes here served with Blueberry Compote.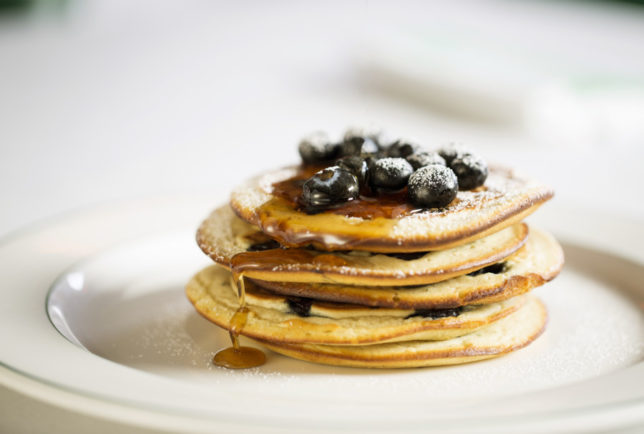 During our behind-the-scenes tour of Smith & Wollensky, Assistant General Manager Richard Chebbi took us into the restaurant kitchen and showed us one of the whole chocolate cakes in all its gargantuan glory. Can you guess how many people do you think this whole cake serves?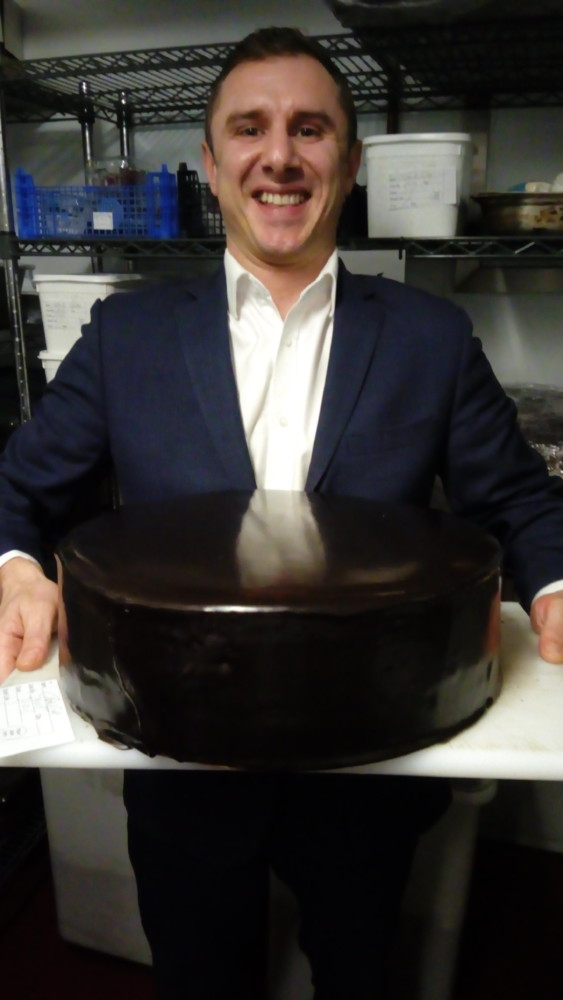 The brunch at Smith & Wollensky is available from 10:30 am to 4:30pm on Saturday and from 10:30 am to 3:30pm on Sunday running every weekend from now onwards.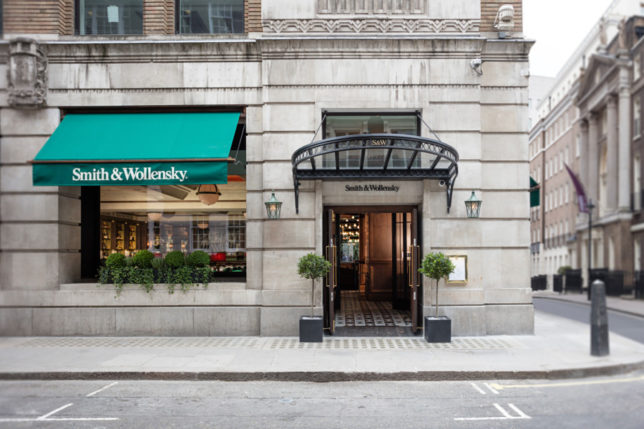 Smith & Wollensky
Adelphi Building, 1-11 John Adam Street, London WC2N 6HT
020 7321 6007
www.smithandwollensky.co.uk
@sandwollenskyuk