We were given a fantastic recipe for Bowmore Salted Caramel Crust and although it tasted remarkable straight, we just had to share this recipe below, however on trying the Single Malt neat my untrained nose determined:-
A malty first taste with a fruity undertone. I believe the whisky has grapes, peach, apple and maybe even a touch of grapefruit. I personally didn't notice the peat which to me gave it the perfect light splattering of a smoke.  The smoke did grow, however I was left with a delightful and fruity taste. I would even wonder if there was a hint of vanilla in there too, being my favourite I just had to pour myself another glass.
I would be interested to hear what you taste but this is definitely a whisky to recommend be it a gift or to enjoy oneself.
For those with even less of  nose than myself this recipe really should be sampled.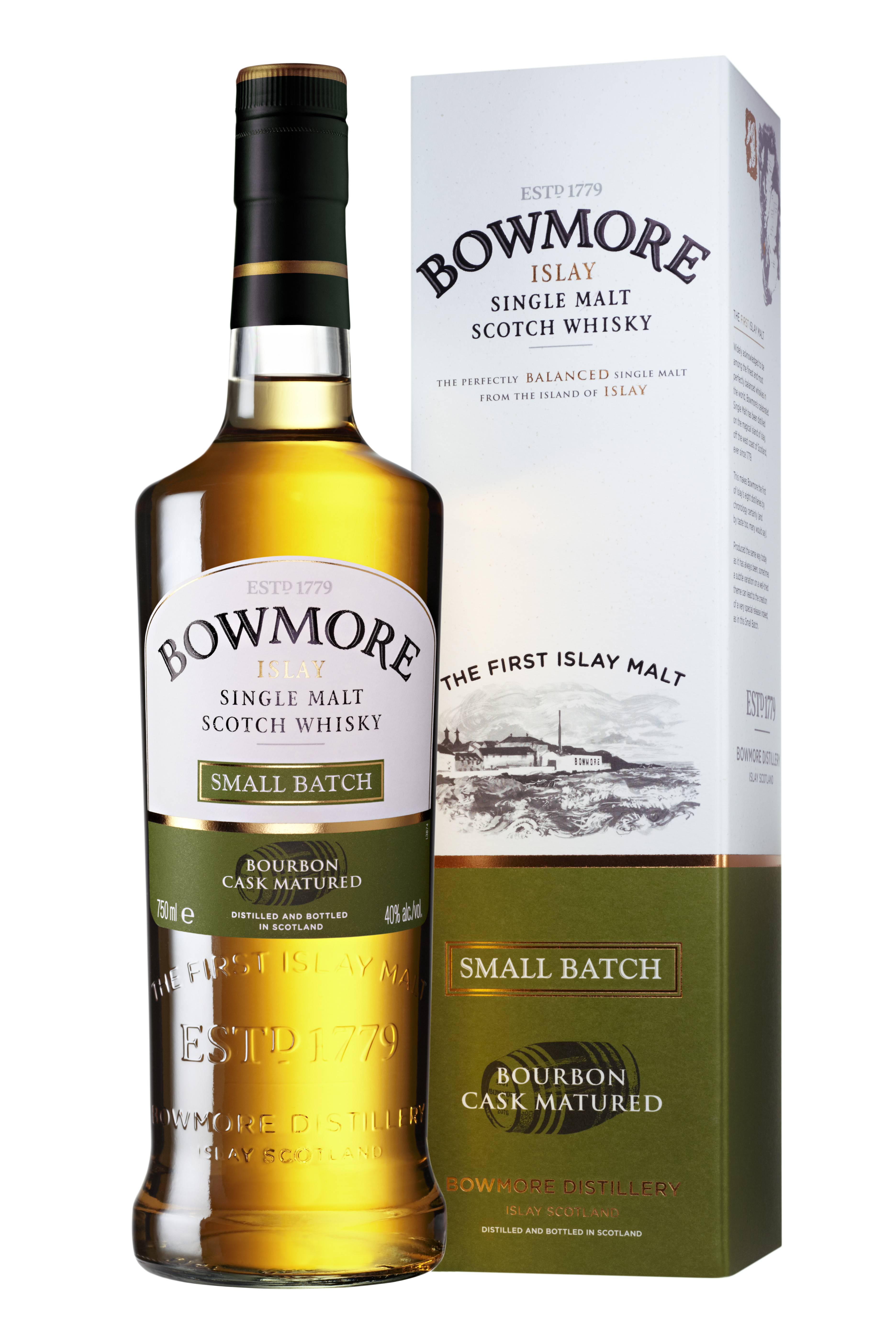 INGREDIENTS
75g unsalted butter
50g soft light brown sugar
50g caster sugar
50g golden syrup
125ml double cream
1tsp sea salt
1 tbsp Bowmore Small Batch
METHOD
Melt the butter, sugars and syrup in a small heavy based pan and simmer for 3 minutes.
Add the cream, whisky and sea salt then simmer for another minute or 2 until it thickens.
Cool the caramel then dip the chosen glass rim into it and then into some fine caster sugar.
Spoon a small amount of sauce into the bottom of the glass and then chill in the fridge for at least an hour.
Pour Bowmore Small Batch into the glass and enjoy.
Click here to see the review score.