First opened in 1929, for 60 years Molitor was the most popular swimming baths in Paris built by renowned architect Lucien Pollet. Closed in 1989 and becoming part of the underground Art scene, after a major renovation project it was re-opened in 2014 as a hotel and private club with a luxurious collection of rooms by MGallery, a spa by Clarins, the winter and summer pools and restaurant concept developed by Yannick Alleno, with the bar and terraces, sports halls and rooms for private hire.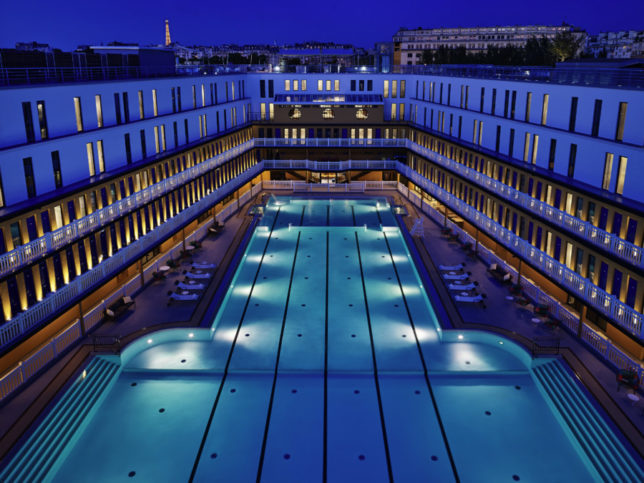 Born of the imagination of multi-star chef Yannick Alleno, Molitor's dining spaces are lifestyles in themselves and make the restaurant an urban gastronomy venue aptly named Brasserie Urbaine. The restaurant overlooks the summer pool and has established an intergenerational vision of food.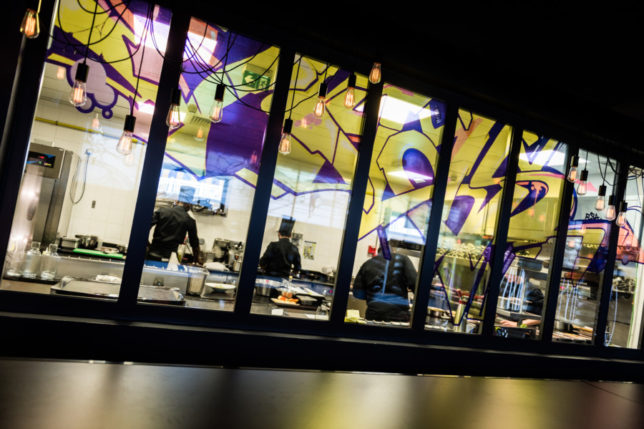 A virtuous encounter between a "new generation" chef and the Meilleurs Ouvriers de France (winners of the Best Workers in France Award) who are invited for each season. Together, they interpret a culinary duo, and they each compose, in their own way, their chosen menus in which their technical expertise and their visions of gastronomy are brought together around French cuisine.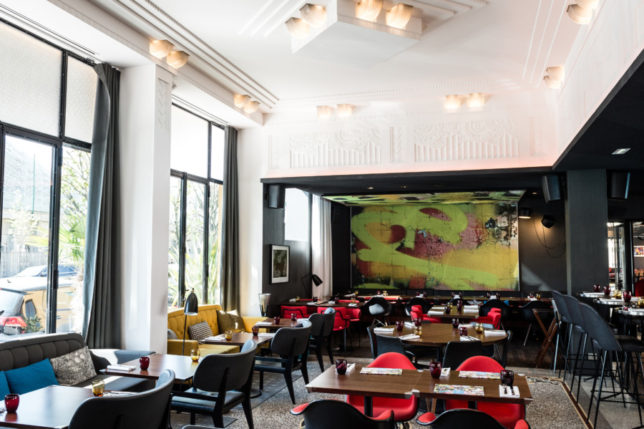 Entering the Brasserie Urbaine is like travelling from the Art-Deco period to the heyday of graffiti, this is a resolutely urban place that remains an important part of Parisian lifestyle. In the hands of the talented Molitor team this is a place which will always remain unique and audacious.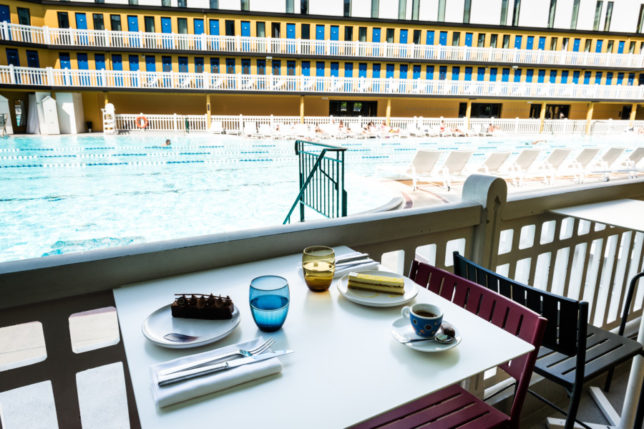 Chef Jean Baptiste Dutac joined in 2016 and delivers dishes which are honest, contemporary and uncomplicated, just like the Molitor building itself. His dishes are filled with the best of French tradition and seasonal produce in a move away from his previous history of gastronomy to provide a new mix of luxury and informality.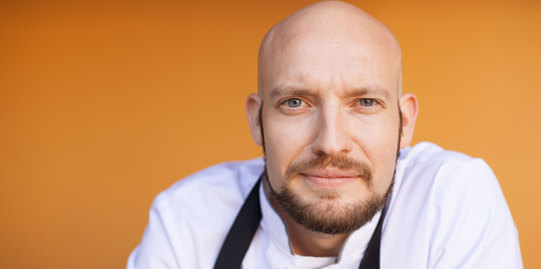 On the pastry side, Chef Florian Eude is the recently appointed Head Pastry Chef at Molitor, joining the brigade in 2016. His motto is "Dessert is for the gourmand." He works with fresh and delicious seasonal fruit and advocates simple, refined, gourmet desserts with distinct textures, even while acknowledging the trends of today such as gluten- and sugar-free.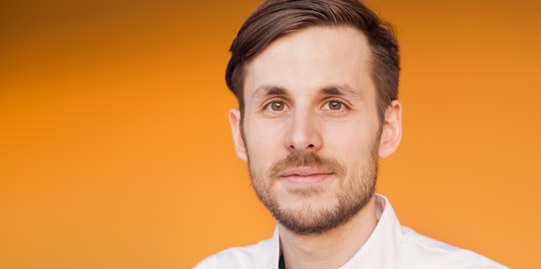 Florian is a talented creative rhymes mouth-watering with visual – such as can be seen in his exotic, specially created yule log for the winter season at Molitor. Passionate about Molitor's heritage, Florian was inspired by its famous status as a historical monument, and by the Art deco era.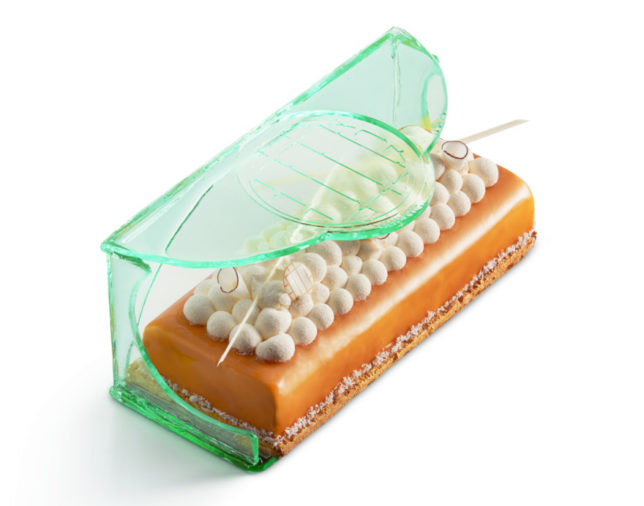 The restaurant service is orchestrated with the smile and unequalled sense of hospitality of the restaurant manager, Paul Zerjal. Also a keen wine-lover, he travels the wine producing regions to put together an exceptional wine list that harmonises perfectly with the menu.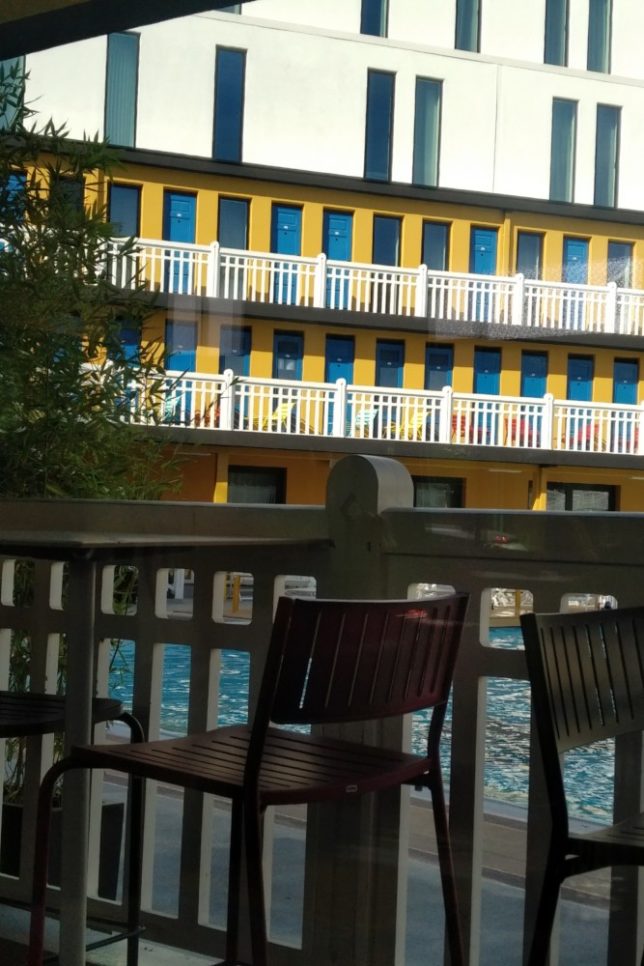 Together they have created a place where personalities and talents meet and express themselves freely, returning Molitor to its place as the playground for genuine creativity. Molitor has travelled the ages, systematically reinventing itself to offer a unique experience.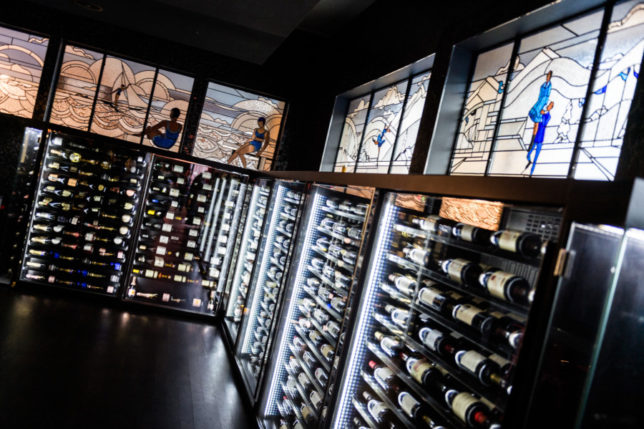 And so began our culinary adventure at Brasserie Urbaine on our recent visit to Paris. As we perused the menu we were served the bread course accompanied by Corn Cream with Chorizo and Popcorn – very moreish!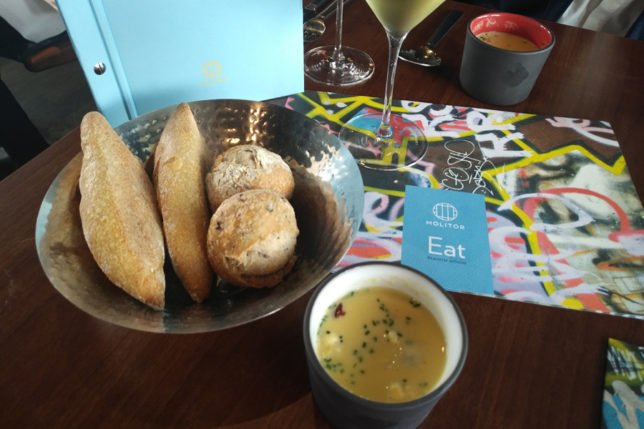 To start my dining companion had the fresh and spicy Salmon Tartare with wasabi and sesame oil served with pickled radish and paired with a 2016 Domaine William Fevre Chablis.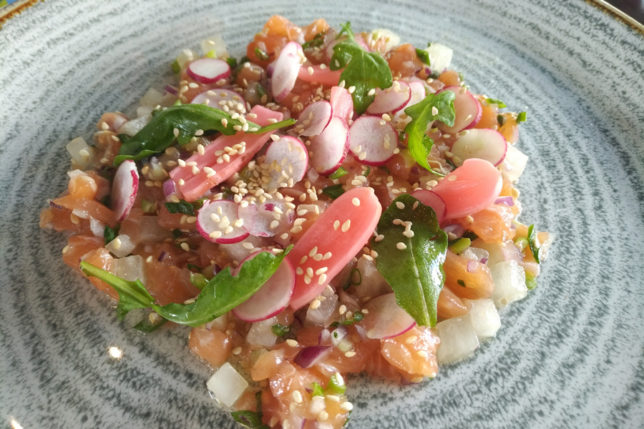 I had the Gambas served in kadaïf – satisfyingly large prawns in a delicate crispy shell served with bouillon and a tumeric mayonnaise – paired with a 2016 Château Pesquié Terrasses.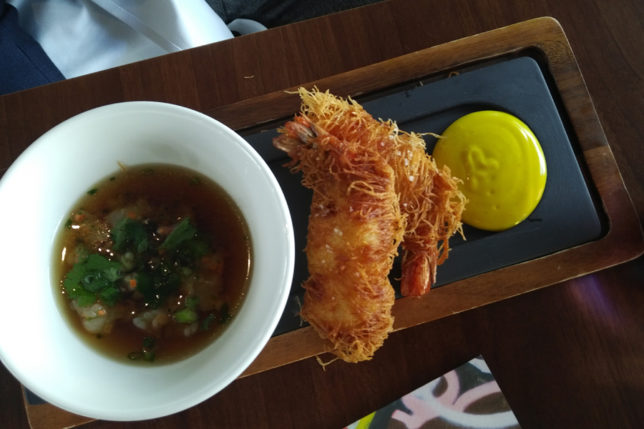 Moving on to mains, my dining companion had the very chic looking Chic Burger topped with truffle and parmesan sauce. Served with French fries and salad, the burger was paired with a 2016 Domaine des Entrefaux Crozes-Hermitage.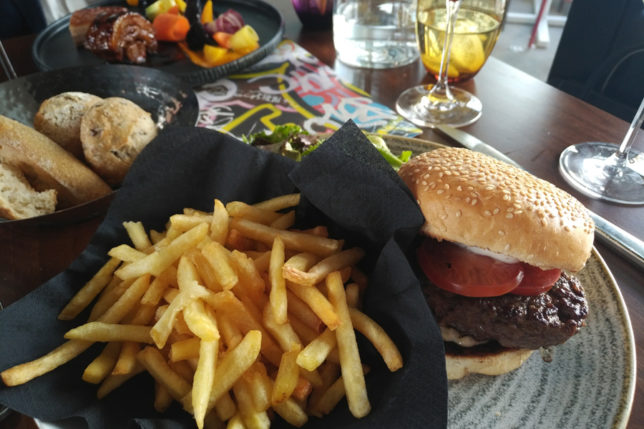 I enjoyed the delicious Lamb Saddle with Cardamom Carrots and Crispy Dates. The flavoursome artistry on the plate was paired with the exceptional wine of La Tête dans les Étoiles cuvée Douceur Céleste.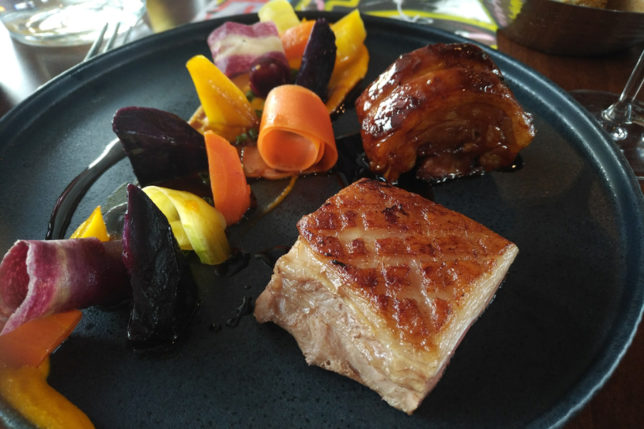 The wine which comes from a small family run vineyard which produces only 3000 bottles a year from its 9 acre estate – understandably I felt quite priviledged  to be one of the few to be able to enjoy this silky smooth fruity wine similar to a Pinot Noir.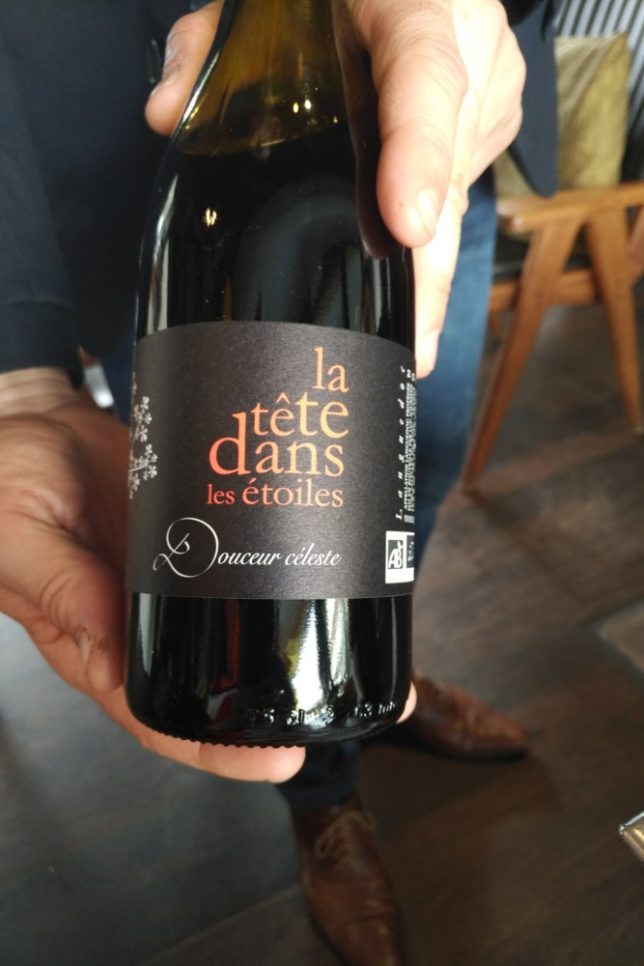 To finish I savoured a wonderful Lime Cheesecake created by the talented Chef Florian. Zingy in flavour and creamy in texture, this last dessert of summer was typically French in style looking très chic on the plate.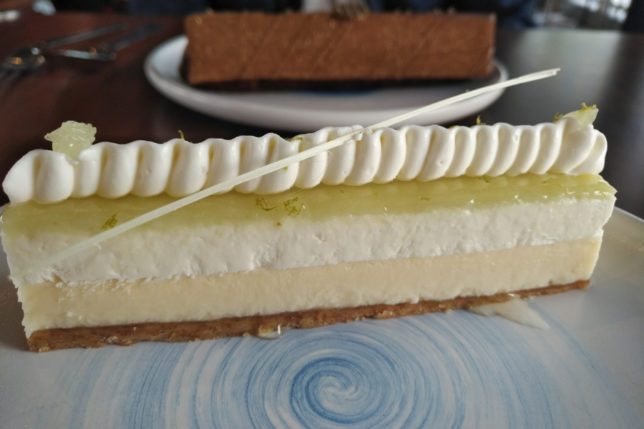 My dining companion savoured the Peruvian Chocolate Éclair filled with a milk chocolate chantilly cream. The desserts were a sumptuous end to a sumptuous meal at Brasserie Urbaine in the unique setting overlooking the Summer Pool of the Hotel Molitor Paris.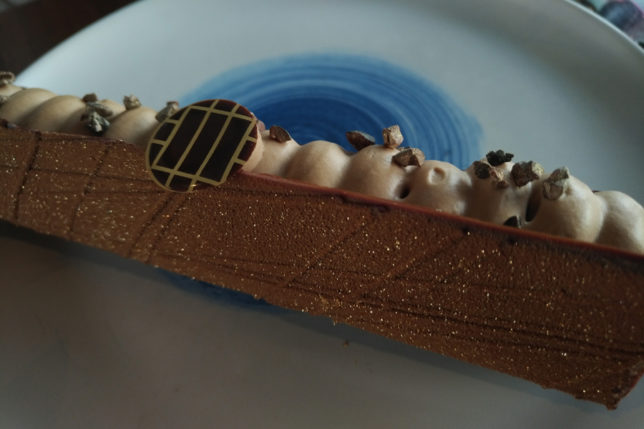 We're told that they are building a new French Open international clay court to join the Dieux de Stade rugby stadium nearby which will undoubtedly bring even more lucky customers to try the delicious dishes of this chic Parisian restaurant.
Brasserie Urbaine
Hotel Molitor Paris – MGallery by Sofitel
13 rue Nungesser et Coli, 75016 Paris, France
+33 1 56 07 08 50
www.mltr.fr
@mltrparis