The new Braun Silk-expert features the fastest available Intense Pulsed Light (IPL) technology and SensoAdapt™ technology, which speaks your body's language. It continually adapts to your skin tone throughout use for safe, long lasting hair removal without the salon price tag. After four weekly treatments, women experienced significant reduction in hair growth and 94% of women said that they had seen noticeable results after just three months of usage, leaving them hair free, confident and ready to embrace all that life has to offer.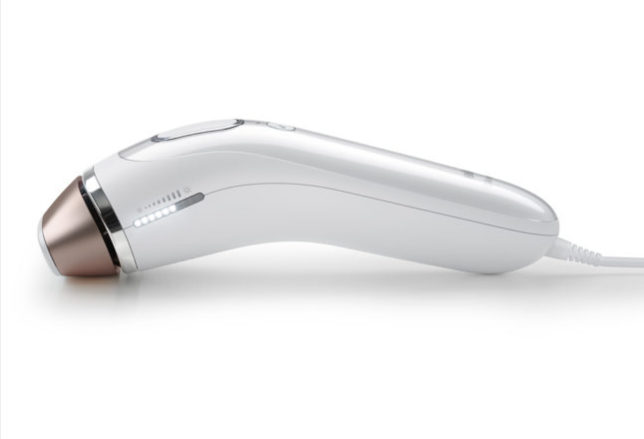 The intelligent SensoAdapt™ technology in the Braun Silk-expert continually read your skin tone up to 80 times per second and adjusts the light intensity to the correct, and safe level between every pulse, emitting gentle pulses of light, tailored to your needs. These pulses of light are optimized to target the melanin in the hair follicle beneath the surface of the skin. When the melanin absorbs the light, it's transformed into heat that breaks the hair growth cycle. With continued periodic use the hair becomes weaker, finer, lighter and grows slower.
Braun Silk-expert contains the fastest IPL technology available, flashing every 0.9-1.9 seconds –  a legs treatment takes just 8 minutes. There is a choice of Gliding Mode for fast and efficient treatments or Press & Release Mode for treating sensitive or small, hard-to-reach areas such as the bikini line or underarm. The Gentle Mode is perfect for first time users and sensitive areas.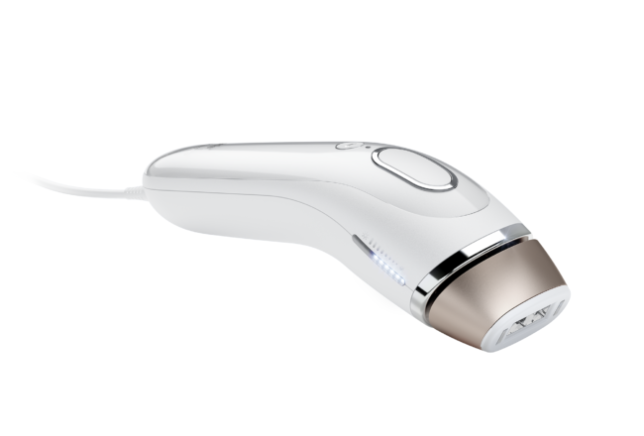 Braun Silk-expert IPL mobile app conveniently reminds you when you're next treatment should be and offers tips and advice for achieving the best results possible. There is no need for additional equipment or messy gels and the device is capable of producing 120,000 flashes which means that if used only on the lower legs, underarm and bikini or face, the flashes allow around 14 years of use!
With its built-in mains cable, Braun Silk-expert IPL is always ready for use and can be run at maximum power with no interruptions – and the lack of battery means it's more lightweight for easier handling than most other at-home IPL devices.
As the world's most trusted female hair removal brand, Braun knows that IPL isn't suitable for everyone. It is most effective on light to medium skin tones with hair ranging from natural blonde to dark brown / black. It is not effective on very blonde, red, grey or white hair where the smaller amount of melanin would not absorb the light energy. For women who want a long term hair removal solution but are unable to use IPL, we recommend the new Braun Silk-épil 9 SkinSpa pack, featuring Braun's fastest and most precise epilator to date, a NEW Deep Exfoliation Brush which helps to reduce ingrown hairs, and a Sensitive Exfoliation Brush to help visibly refine skin.
Braun Silk–expert IPL Special Beauty Edition + Face Cleansing Brush is exclusively available at Boots, £399.99
Braun Silk–expert IPL Special Beauty Edition + Sonic Body Exfoliator is available in all major UK retailers, £399.99