Tom's Kitchen has just launched a brand new breakfast menu at the Chelsea and Canary Wharf sites. Founded by highly-acclaimed chef, Tom Aikens, the Tom's Kitchen restaurants are renowned for serving contemporary British dishes and comfort food classics, using the finest seasonal ingredients, with an emphasis on where food comes from and how it is grown.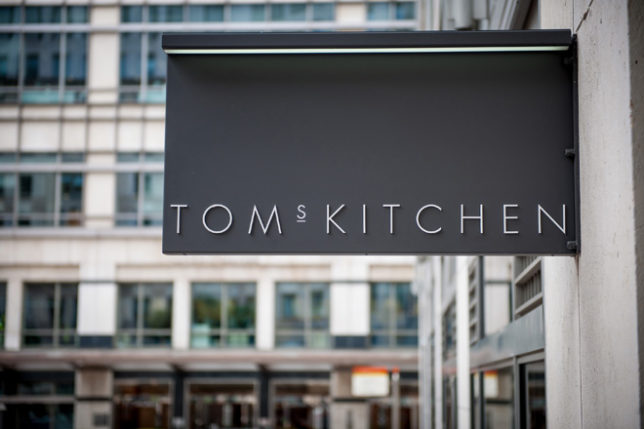 In 1996 at the age of just 26, Tom Aikens became the youngest British chef ever to be awarded two Michelin stars during his time as Head Chef at Pied a Terre and has gone on to win many prestigious accolades. He has written three recipe books, made several television appearances and works closely with various charities. Tom is considered as one of the UK's most acclaimed and inspirational British chefs.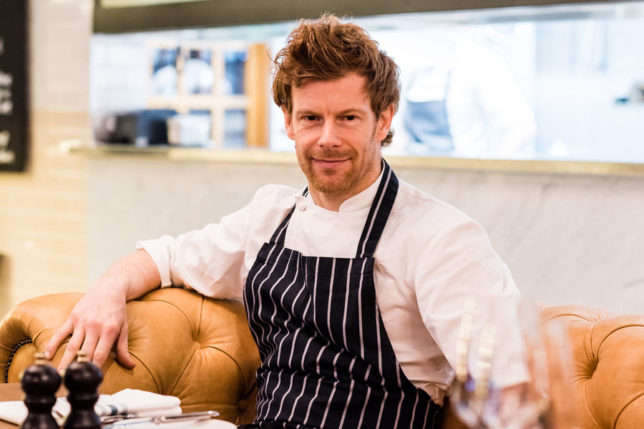 Tom is dedicated to serving only the highest quality, ethically sourced ingredients and Tom's Kitchen uses the very best seasonal and locally sourced ingredients wherever possible taking great lengths to find the finest sustainable produce available.  We were pleased to learn that Tom's Kitchen restaurants are committed to working with British suppliers and farmers that are as passionate about growing as the chefs are about cooking.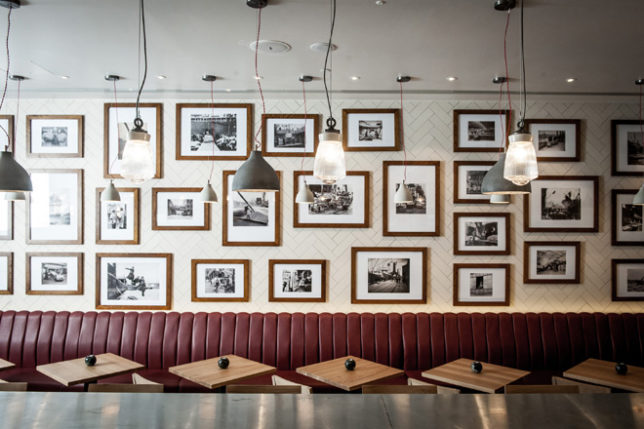 Looking forward to sampling the dishes on the new breakfast menu, we headed down to Tom's Kitchen Canary Wharf in the heart of London's financial district. The restaurant offers a relaxed and comfortable environment managed by General Manager Godefroy Herissay with an ever-changing seasonal menu delivered by Head Chef Jon Snodgrass and his team.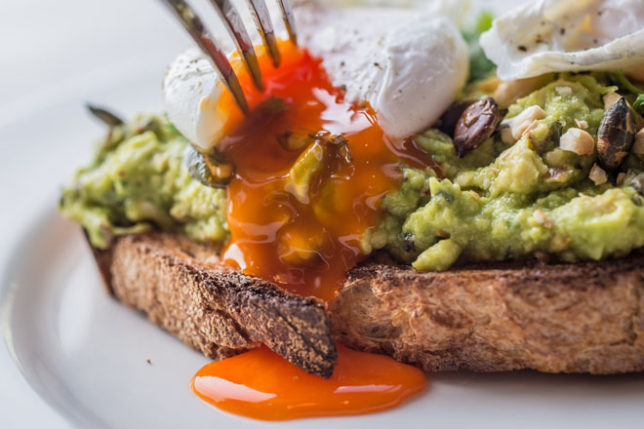 The new additions to the breakfast menu include such delectable dishes as Baked Turkish Eggs with sumac yoghurt perfect with a side of chunky sourdough toast for dunking!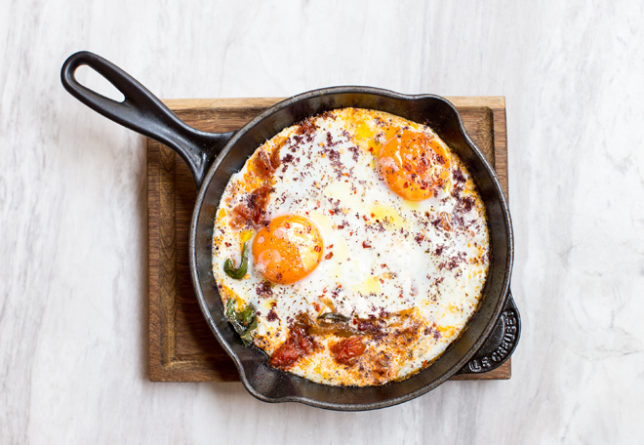 Also joining the breakfast menu is Sweetcorn Fritters (£9.50) topped with grilled avocado and a side of chilli scrambled egg.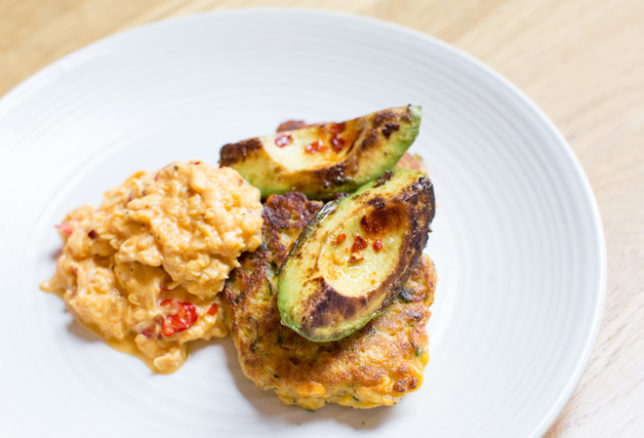 Another new dish is Tom's Trio of Breakfast Bruschetta (£13) with crushed peas & burrata, pepper salsa & smoked salmon and crushed avocado, mixed seeds & cashews. These new dishes sit alongside Tom's Kitchen breakfast classics such as a wide range of Eggs dishes from the classic Eggs Benedict (£10)…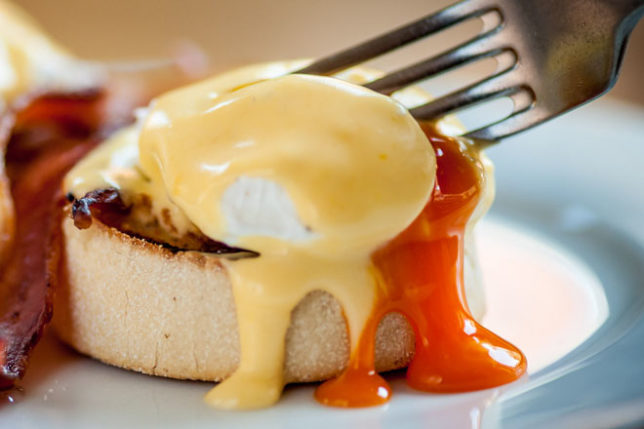 … and nursery favourite Eggs & Soldiers (£5)…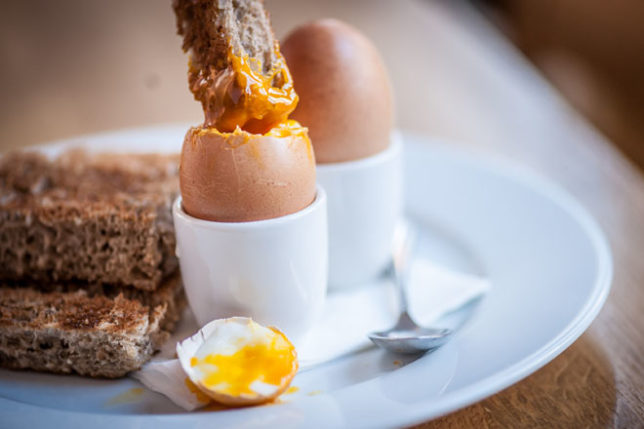 … to fluffy savoury Omelette with Ham & Cheese (£10) or Plain with Truffle (£14)…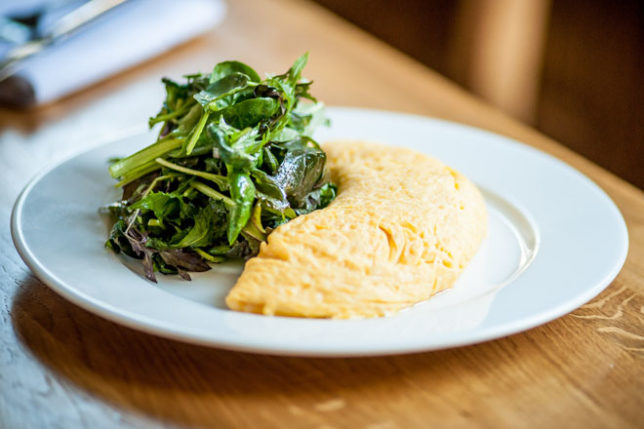 … and the deliciously decadent Truffle Eggs Benedict (£19).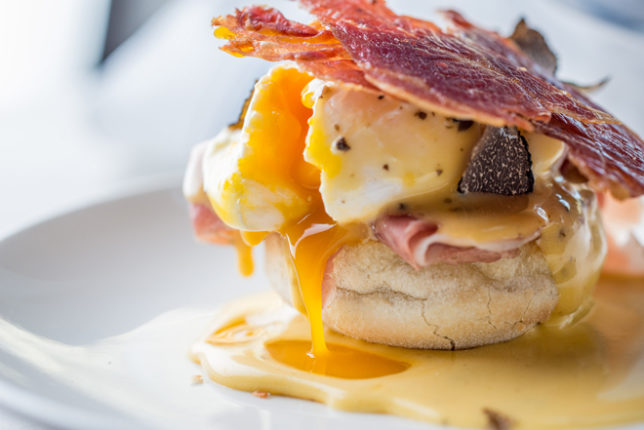 One the Tom's Favourites breakfast menu is the Tom's Full English (£15). Fuel your morning with this traditional British offering of two fried eggs, bacon, sausage, grilled tomato, Portobello mushroom, Heinz baked beans, black pudding & toast.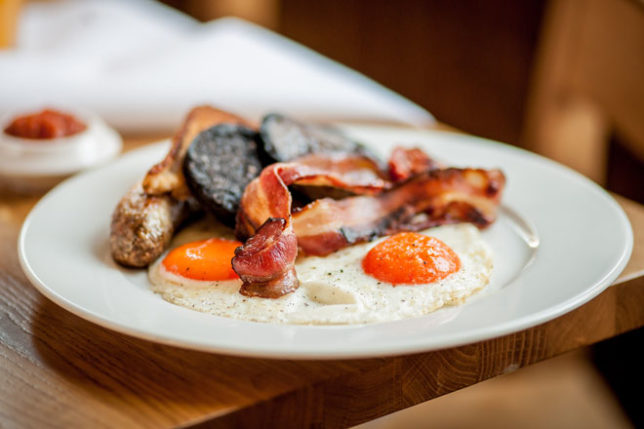 This is joined by other dishes such as that classic breakfast staple – the Sausage or Bacon Sandwich (£9.50) with the option of adding a fried egg on top for an extra £2.50 and perfect for sharing is the Mediterranean Board (£16) ladened with fried egg, tzatziki, ratatouille, salami & toast.
Yet for those looking for lighter breakfast options, a new Chia Seed & Acai Super Fruit Bowl (£6) has been added to the menu. This healthy option is topped with banana, coconut shavings & granola.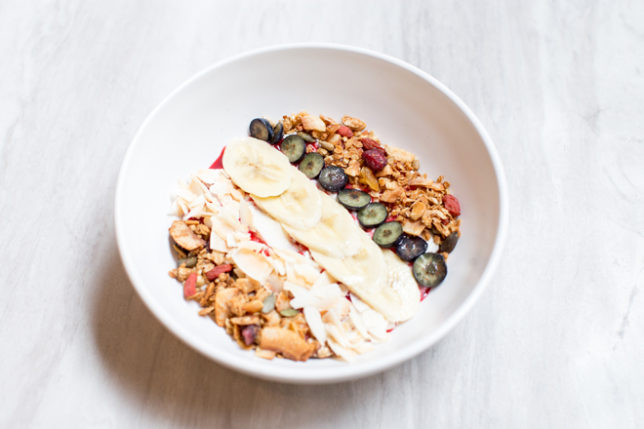 This healthy breakfast bowl joins other Grains & Fruit dishes such as Freshly Chopped Seasonal Fruit (£6), Porridge (£5) and Fruity Breakfast Granola (£6) with honey, Greek yoghurt & milk.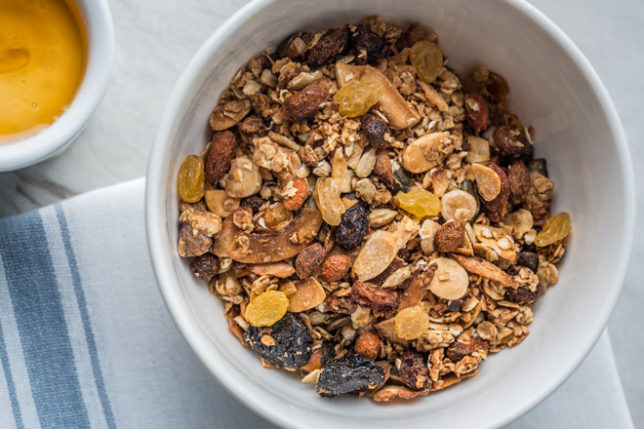 The Pastries & Bakery options have everything from viennoisserie pastries (£2.50 each) such as Croissant, Pain aux Raisin, Pain au Chocolate and Homemade Brioche to Warm Wholemeal Breakfast Scone (£6) with greek yoghurt & seeded honey.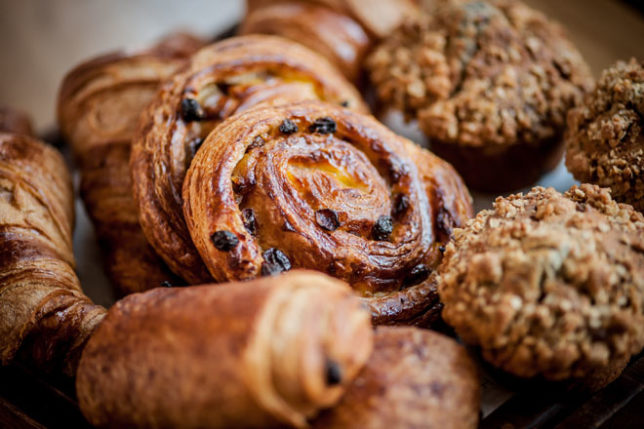 These join a selection of Toasted breads and bagels with the usual accompaniments in addition to Seasonal Berry Pancake (£9.50) with maple syrup and Brioche French Toast (£9) with caramelised apples & cinnamon cream.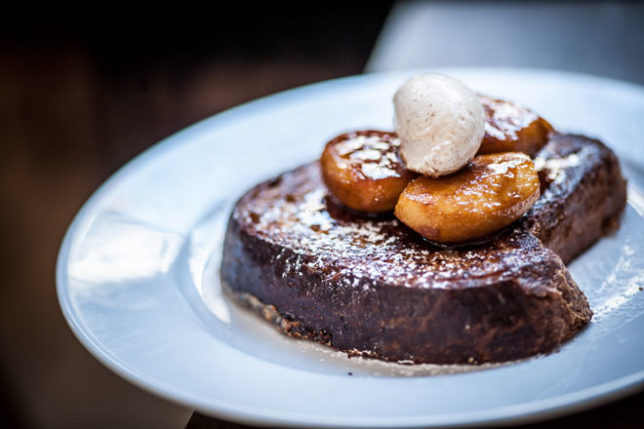 Tom's Kitchen Canary Wharf serves the new Breakfast Menu on Monday to Friday from 7.30am to 11am. During weekends, a delicious Brunch Menu is served on Saturday and Sunday from 10am to 4pm. If you're looking for affordable express options on-the-go, Tom's Kitchen Deli is located adjacent to the Canary Wharf restaurant and serves freshly prepared breakfast treats every Monday to Friday from 6.30am.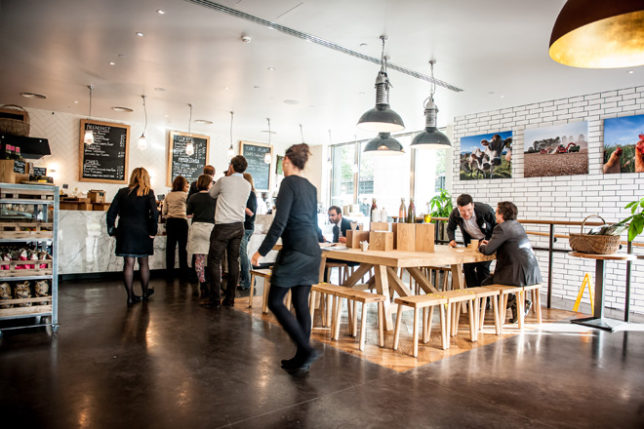 So whether you are making time to enjoy breakfast in the restaurant or grabbing a bite to eat from the deli as you rush into the office, there's no excuse to miss the most important meal of the day thanks to Tom's Kitchen.
Tom's Kitchen Canary Wharf
11 Westferry Circus, Canary Wharf, London E14 4HD
www.tomskitchen.co.uk
@TomsKitchens
@TomsKitchenDeli