Bremont Watch Company launched its collection of highly developed aviation inspired timepieces in 2007 after 5 years in development. Bremont now offers a comprehensive collection of COSC certified automatic chronometers. Founded by two British brothers, Nick and Giles English, Bremont originated from the brothers' joint lifetime love and passion for engineering and aviation.
The story of Bremont started in 1995 following a tragic plane crash that Nick had with his father, Euan English. Whilst training for an air-show in the UK their WWII Harvard aircraft was involved in a horrendous accident. Their father Euan died and Nick broke over 30 bones. This accident was a tipping-point in the brothers' lives and provided the impetus to set up a watch atelier.
The following year after the plane crash, Nick and Giles were back in the air, flying across France in a 60-year-old plane. Bad weather forced them to make an emergency landing in a pea field in the Champagne region. As fate would have it, the field was owned by an old farmer, who not only reminded the brothers of their own father, but was also a former WWII pilot and just as passionate about aircraft as Nick and Giles. His farm house, where the brothers stayed for a couple of nights, also housed a wonderful selection of restored wall clocks and he wore a particularly special wristwatch – the one given to him by his father. His name, Antoine Bremont, was chosen to grace this range of British watches with his passions in life mirroring closely those of the brothers and their late father.
The brothers were determined to make a watch that would last more than a lifetime. To that end, it had to be made from the best available materials using the most tried and tested techniques. Indeed, this led to the company's maxim: all Bremont timepieces would be tested above and beyond the demands placed upon conventional wristwatches – "Tested Beyond Endurance". As a result, the stainless steel case of each Bremont is made to an exceptional hardness of 2000 Vickers which is seven times that of an average stainless steel watch case. The convex sapphire crystal is equally as hard and has nine layers of anti-reflective coating applied to both sides of the glass for increased legibility. During the arduous 15 day chronometer movement certification process carried out by COSC, each Bremont watch must achieve accuracy to within – 4 and + 6 seconds per day. Bremont now finds itself in the top 20 of the world's chronometer manufacturers.
The high standard of finish and attention to detail seen in everything from the hand-cut and engraved winding rotor in the sapphire crystal case back to the meticulous machining of the three-part Trip-Tick® cases take considerable time and skill to apply. As a result, no more than 1,000 examples of each model are produced annually. An individual record of each watch is kept at the company headquarters for security and servicing purposes, and all Bremont watches are supplied in beautiful hand-crafted leather wallets or rolls, which have been designed with travelling and safe storage in mind.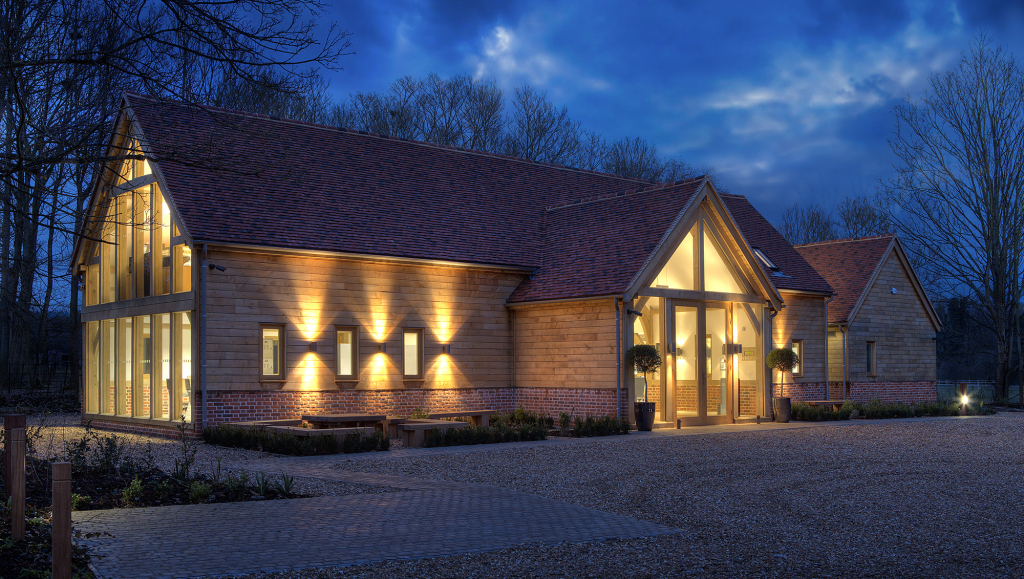 Bremont is a British company that combines its manufacturing in Switzerland and the UK but containssomething that no comparable timepiece can match: an air of quintessential Britishness. The brothers set out to create a classic English-styled watch that could be worn in the boardroom but had the strength to be used in the harshest of environments. Each and every Bremont model is not only designed to exacting specifications but is also sufficiently accurate and durable enough to be used for activities ranging from flying to polar and deep-sea exploration. In addition to lab testing, each model has been tried and quantified 'in the field' by professional adventurers and explorers and is also the watch of choice for multiple military air squadrons around the world. In 2010, Bremont produced the B-1 Marine Clock which, along with its in-house movement became the first Bremont timepiece to be made entirely in England.
In January 2013, Bremont opened their new watch making facility in the Oxfordshire town of Henleyon-Thames. The beautiful oak framed building in the heart of the Chiltern Valley has been custom built to provide an ideal facility for the manufacture of their high-end mechanical watches. Bremont is on a long term staged investment program to develop mechanical watch manufacturing expertise in the UK and will be assembling and finishing off key movement and case components in Henley. Bringing the shipping and quality control under one roof will allow the client services to grow and even offers customers the chance to come and see their watches being assembled for themselves.
In July 2012 Bremont opened their flagship boutique in London's Mayfair joining a host of high end brands such as Marc Jacobs and Purdey on the prestigious South Audley Street. The store spans across two floors and boasts a library equipped with leather armchairs and sofa, a meeting room as well as its very own bar for customers and visitors alike. It provides the perfect showcase for the Bremont collections as well as encompassing the heritage of the brand. The boutique is more than a traditional watch storewith an exclusive monthly explorers club, a considerable watch library and unique pieces on display such as the Ronnie Wood limited edition B-1 Marine clock.
Historically, Britain has had a considerable impact on watchmaking and was the pioneer of technical development throughout the last century. Bremont is proud to be at the forefront of the revival of British watchmaking. The appeal for the brand's high quality and limited production timepieces is making Bremont a real force in the high-end luxury watch market. Limited numbers are manufactured each year and all Bremont watches adhere to the core values of precision, durability and individuality.
Bremont Partnerships & Collaborations
The Bremont watch family comprises a range of chronometer tested chronograph and non-chronograph watches including a number of special limited edition models. All watches are water resistant to a depth of 100m with the exception of the diving watches which have been tested to 1500m. Bremont has made some iconic limited edition watches including the EP120, named after and containing parts of the famous 1942 Spitfire Mk V aircraft which is one of the most credited WWII fighter in existence currently based in Duxford, Cambridgeshire. Also the P-51 which is a chronograph chronometer built with original parts from the famous 1944 Mustang WWII P-51K-10, a pacific war veteran also known as 'Fragile but Agile' 2010 saw Bremont collaborate with luxury motorcar company Jaguar to create clocks for the XJ75 75th Anniversary Supercar and the CX75 Concept Car.
Following on from the extreme testing Bremont carried out with British Aviation Company, Martin-Baker (who make 70% of the world's air force fighter ejection seats), the company continues to work very closely with multiple military squadrons both in the UK and the USA who are seeking an understated,exclusive and refined timepiece. 2012 saw their most exciting collaboration to date with the launch of the Bremont Victory watch. The brand worked closely with The National Museum of the Royal Navy, Portsmouth to create a limited edition watch where each mechanical retrograde watch has been made with original parts of oak timber and copper from the HMS Victory Ship, most famous as Lord Nelson's flagship at the Battle of Trafalgar.
Bremont Awards
• Luxury Watch of the Year at the 2012 WatchPro Awards
• People's Choice Award (Watch Category) at the 2012 Couture Watch & Jewellery Show, Las Vegas
• Breakthrough Brand of the Year' at the 2012 Luxury Briefing Awards
• Watch Brand of the Year at the 2011 UK Jewellery Awards
• Bremont Watch Company was awarded 'The Best Emerging Luxury Brand' at Walpole Awards 2008
• Bremont Watch Company awarded and recognised as 'Brand of Tomorrow' at the Walpole Awards 2007