British outdoor sock and accessories specialist Bridgedale has a range of summer walking socks that ensure day long comfort, keeping feet cool and dry in warmer climes – perfect for active holidays or long summer walks over various terrains.
Bridgedale Outdoor Ltd, based in Newtownards near Belfast, has more than 100 years of heritage in knitting excellence. Bridgedale is a global leader in manufacturing technical outdoor socks, Hats and Gloves for: walking; hiking; mountaineering; running; skiing and leisure. With unique Fusion technologies at its core, Bridgedale will keep you warm, dry and comfortable mile after mile.
Bridgedale's performance socks are manufactured in their own UK factory and as leaders of sock innovation they offer the latest in fibre technology and design to deliver day long comfort across multiple outdoor activities.
So if you're walking in the Lakes on a balmy summer day; trekking over rugged terrain in the French Alps; or walking miles on a city break, try one of the following styles for fresh, climatically controlled feet:
Trail Light
Using Bridgedale's unique WoolFusion® technology, which brings together Enduro Wool and technical fibres to provide balanced insulation, fast wicking moisture control and durability. The moisture control of the Trail Light sock makes it the perfect choice for outdoor enthusiasts who are heading on a summer expedition in mountainous regions.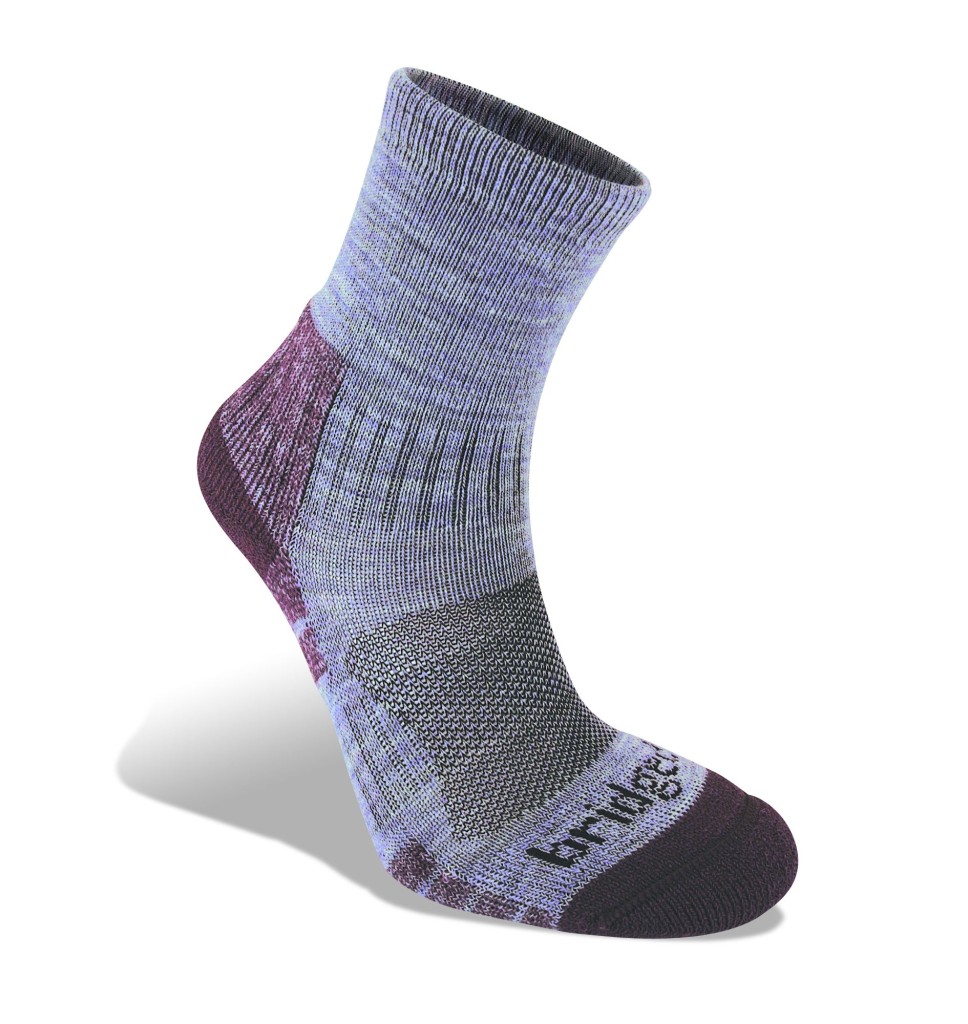 Colourways: Men: Silver/Navy; Black/Silver; Chino. Women: Heather/Damson; Grey/Smoky Blue; Natural/Lime
RRP: £13.99
Trail Ultra Light Sock
Also featuring WoolFusion® Technology (see above), Trail Ultra Light is a cushioned sock with maximum ventilation for lower level warm weather walking on defined paths.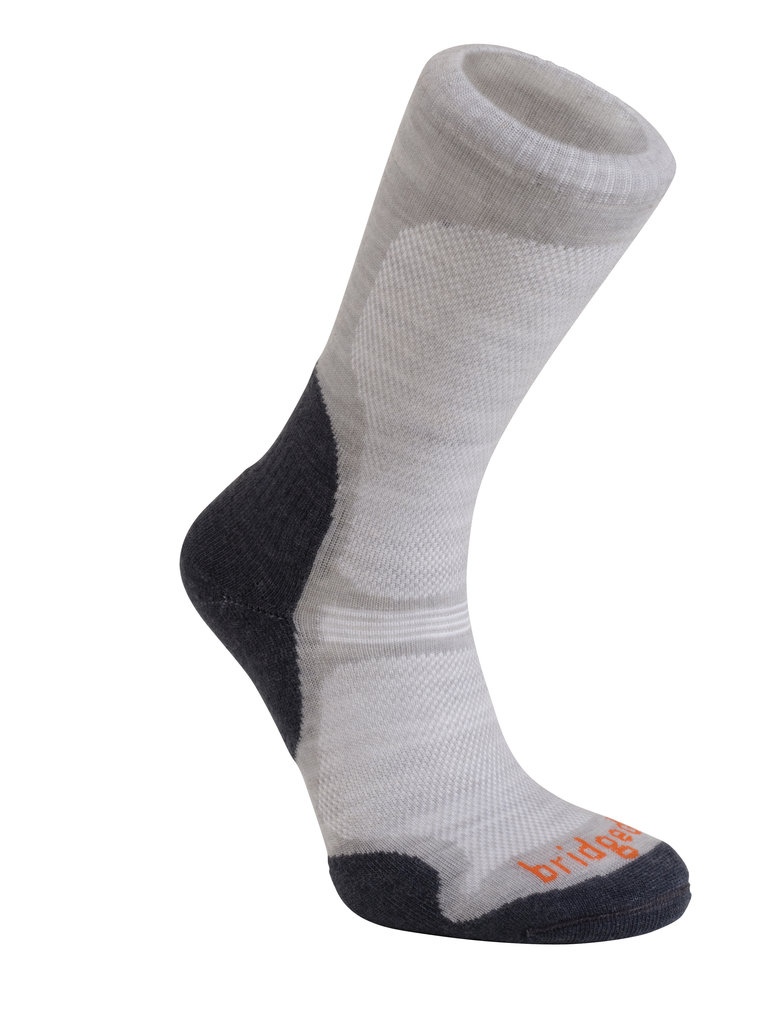 Colourways: Men: Black; Gunmetal. Women: Aubergine; Mushroom
RRP: £14.49
Light Hiker
Bridgedale's Light Hiker uses CoolFusion® technology, which maximises the benefits of natural and technical fibres, which have been knitted to deliver a highly ventilated sock which is light and comfortable in the warmest of conditions. Lightly cushioned underfoot for all day comfort on long hikes, Coolmax fibres draw moisture away from the skin and transport it to the outer surface for maximum dryness and comfort.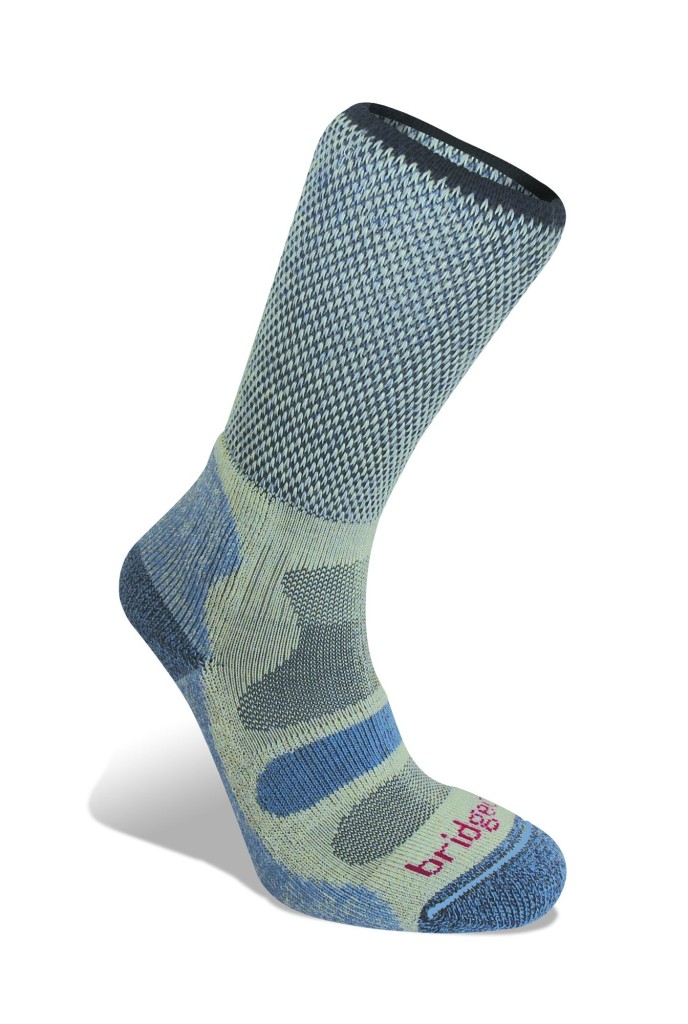 Colourways: Men: Indigo; Charcoal; Natural. Women: Plum; Smoky Blue; Spring Green
RRP £13.49
Stockist and further information on Bridgedale socks, hats and accessories can be found at www.bridgedale.com. Follow them on Twitter @BridgedaleSocks