Customers flying in First with British Airways will now be able to browse at their leisure through the airline's new luxury in-flight magazine.
In a first for in-flight magazines, the new-look First appears in a bespoke journal-like size with unique cover artwork and specially textured paper, giving it a book-like feel.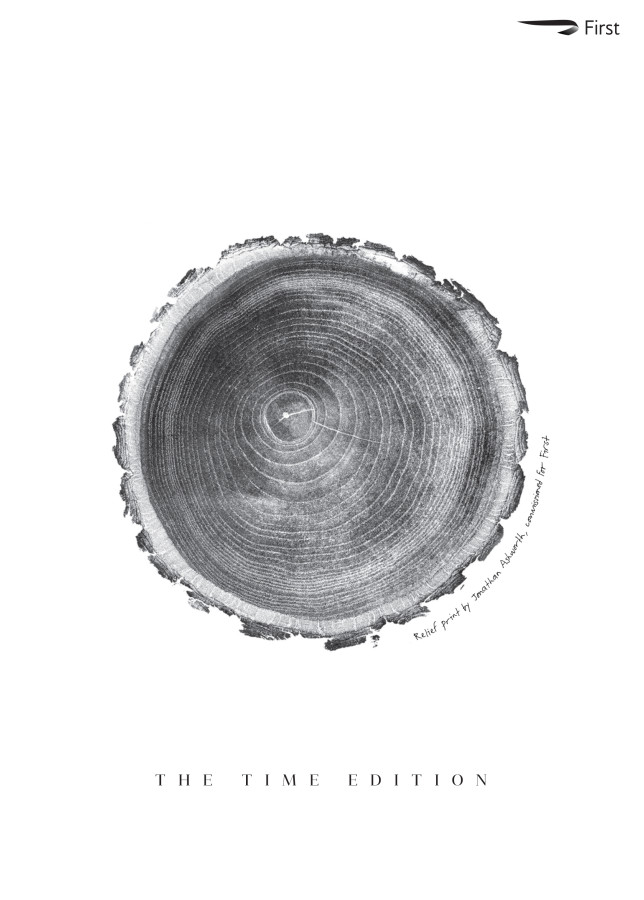 The launch coincides with the unveiling of British Airways' new 787-9 Dreamliner and very latest First cabins. From November 1 each customer flying in First on the airline's long-haul flights will be offered a copy to read while on board. It will also be made available to those relaxing in the Concorde Room in Heathrow's T5 before their flight.
Abi Comber, British Airways' head of customer, said: "Our new title has some wonderful contributors that you can dip into or take some time to indulge in. I haven't seen another in-flight magazine quite like it and can't wait to hear what our customers think.'
Launched in partnership with publishers Cedar, it has been designed to enhance the travelling experience for those flying in First, by creating a unique and compelling magazine.
Tim Hulse, First editor, said: "We wanted to break the mould of luxury content and create something genuinely thoughtful that would add some magic to the First flyer's journey. By reframing luxury with a hand crafted journal, we can offer First customers something truly enriching."
The launch edition is themed around 'time' and features on its cover a relief printed image of a tree carving by John Ashworth, as an abstract reflection of the passage of time.
Inside there's a debate between astrophysicist John Gribbin and philosopher Julian Baggini on the future of time travel, historian Mary Beard's exploration of the most ancient of ancient Rome, and fashion pioneer Kate Fletcher's reflections on a more sustainable approach to the clothing industry. There's also a Delhi travel journal from famed photographer David Bailey.
Each quarterly issue offers readers an in depth exploration of a single concept, with expert contributors sharing their historical, philosophical, scientific and cultural perspectives, with handcrafted bespoke artwork throughout.
To watch the new magazine being made see the video below.