Located in Knightsbridge, Buddha Bar London sits at the heart of one of the capital's busiest and most glamorous shopping districts and frequented by an international cosmopolitan clientele. Set across two floors, the venue immediately transports you to another world with the intimate interior, drawing inspiration from the contemporary yet classically oriental. With opulent warm lanterns and golden dragons adorning the walls, Buddha Bar London exudes elegance and decadence. As part of a successful international franchise, originally founded in Paris, opening in cities including Dubai, Monte Carlo and Milan, Buddha Bar is truly a world destination.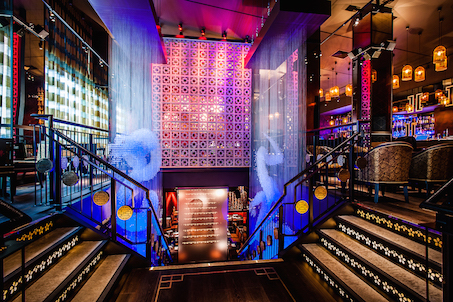 Yet Buddha Bar London leads the way creatively, through its strong emphasis on Pacific Rim cuisine where the delights of Thai, Chinese and Japanese cuisine are fused together to create a magnificent palate of tastes and influences, a feast for the senses. The innovative Pan-Asian menu, designed by executive head chef, Heri Fitriyanto offers divine and sophisticated dishes, through its melange of diverse and aromatic flavours.  Buddha Bar London's signature dishes include Spicy Mango Maki – with king crab, prawn tempura & spicy mango sauce, Grilled rack of lamb – spicy coconut crust with a fennel sandal, and Roasted Black Cod served with lemongrass miso.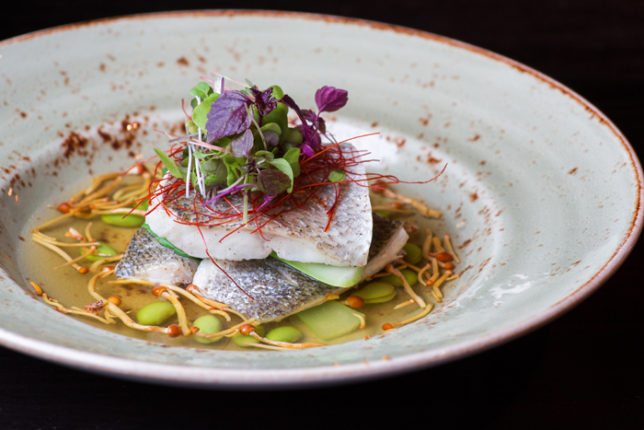 In true East meets West fashion, cocktails are experimental and hand crafted by in-house mixologists combining a unique fusion of aromas. Popular signature cocktails include  a champagne and rose liqueur fused 'Bubble Wrap', the 'Blue Knightsbridge', a delicious mix of cognac, rum, ginger and peach, and of course their very own twist on a much loved classic, the 'Tokyo Old Fashioned', with the addition of umeshu plum sake and chocolate bitters alongside Hibiki whiskey.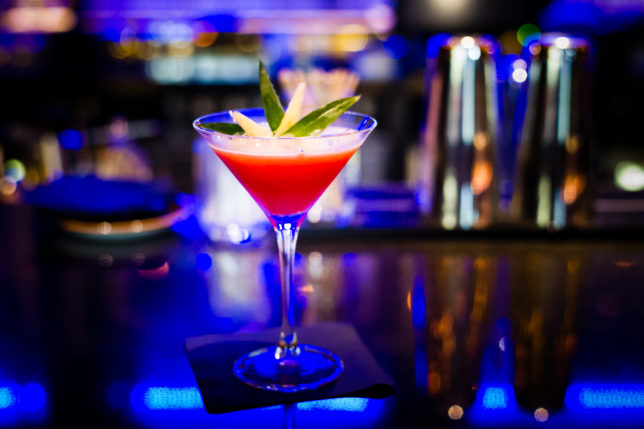 Buddha Bar London not only leads in taste and style; the venue is also notorious for its eclectic and avante-garde taste in music, with the late night party vibe bringing a touch of hedonism to Knightsbridge. With numerous accolades, including consecutively winning Best Restaurant for three years at the London Club and Bar awards, the Knightsbridge location brings an added allure to the vicinity as it continues to attract the affluent, sports personalities, musicians, actors and culinary maestros such as Raymond Blanc as well as the many discerning gastronomes of London. Buddha Bar offer excellent corporate booking packages including some amazing Christmas experiences.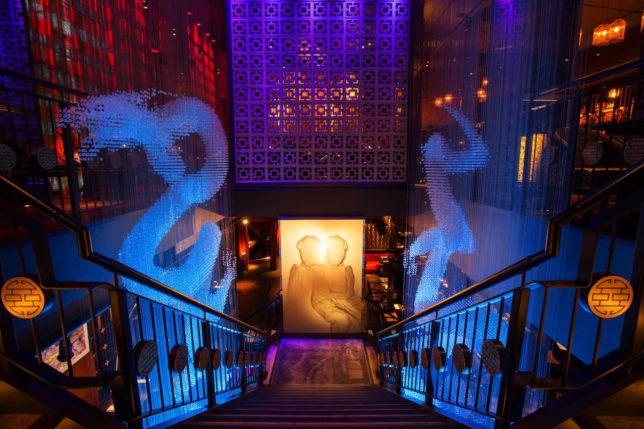 The stunning interior has redefined the mood and elegance that much of London's restaurant sector has over the years foregone and, one only has to look at the attention to detail found in Buddha-Bar Restaurant London to see the time and effort that has been spent in the décor of this 450 capacity venue. Inspired features include the floor to ceiling crystallized dragons and the restaurant's interpretation of the signature Buddha made from one piece of sheet metal which serenely levitates over diners in the ground floor. The breathtaking Buddha is supported by a wall embraced with 147 bronze Buddha figures overlooking the main first floor restaurant.
Here are some of the delectable delights on offer at Buddha Bar London.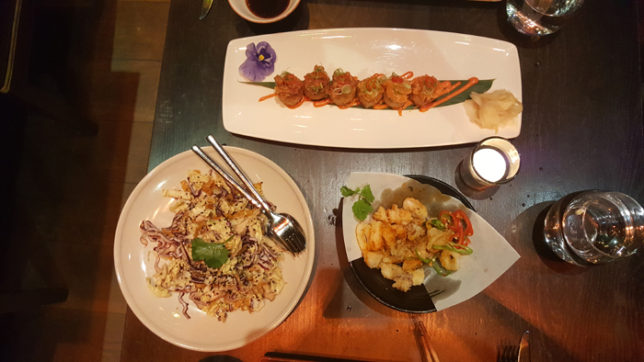 First up we have the crispy black cod & seafood wonton…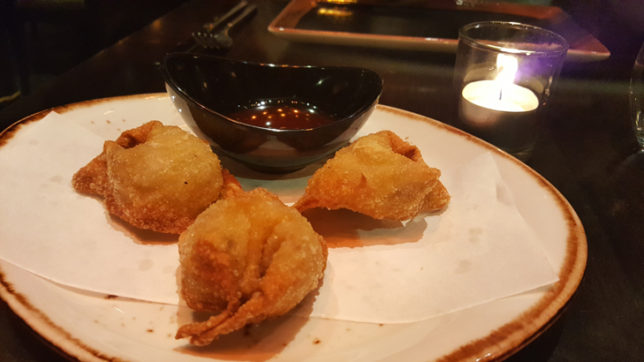 Moving on to the chilli salt crispy baby squid…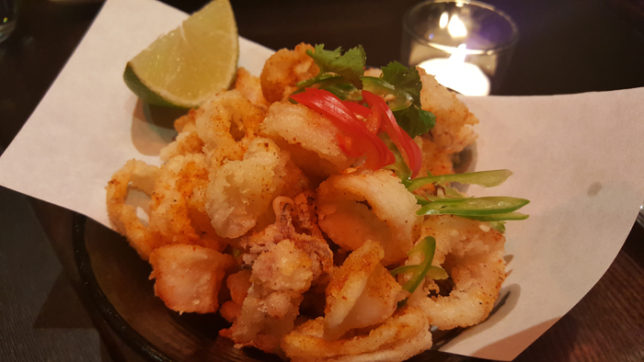 We savoured the delicate flavours of the soft shell spider crab maki roll…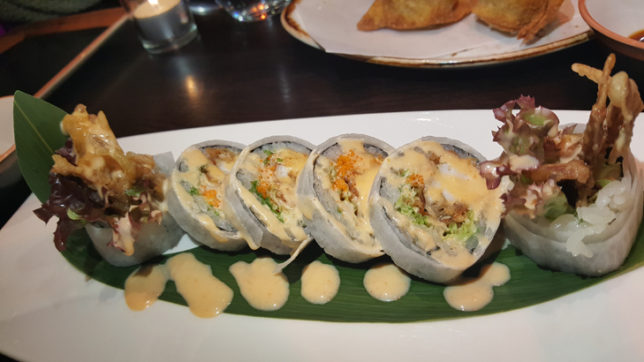 Followed by the more robust flavours of the Spicy Salmon Maki Roll – deep fried deliciousness!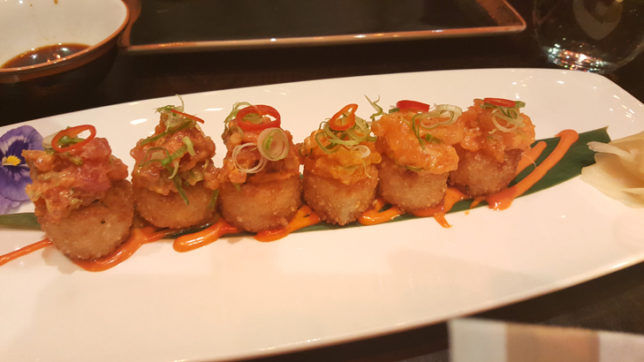 We then sampled the Buddha-Bar chicken salad…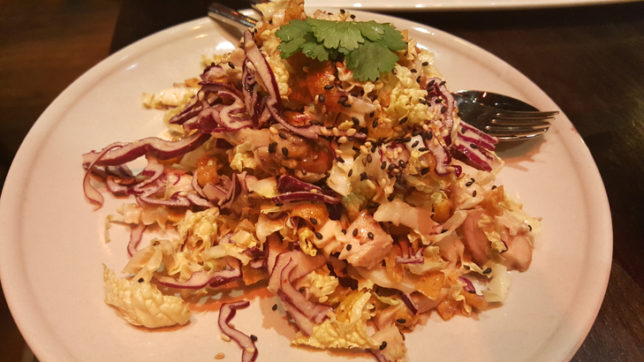 Moving on to the seafood red curry served with lemongrass rice…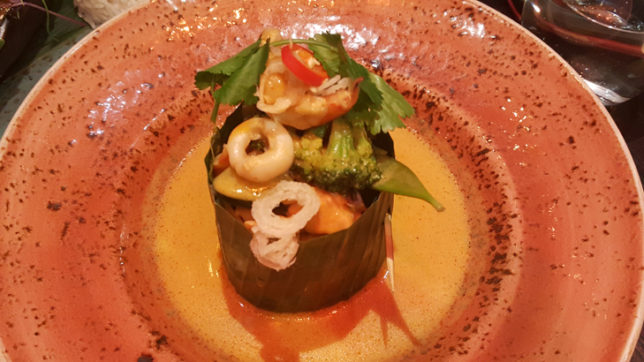 Which went very well with the miso grilled aubergine…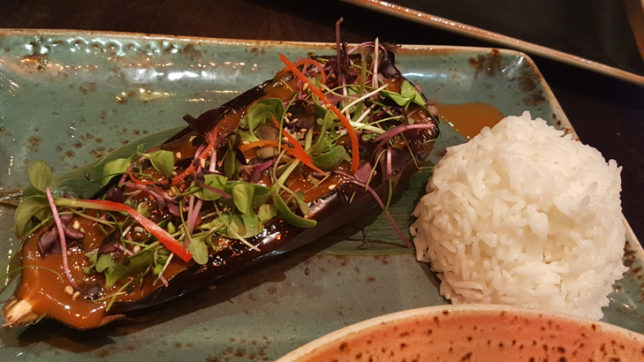 From a list of delectable desserts, we chose the chocolate caramel and salted sesame bar with vanilla ice cream…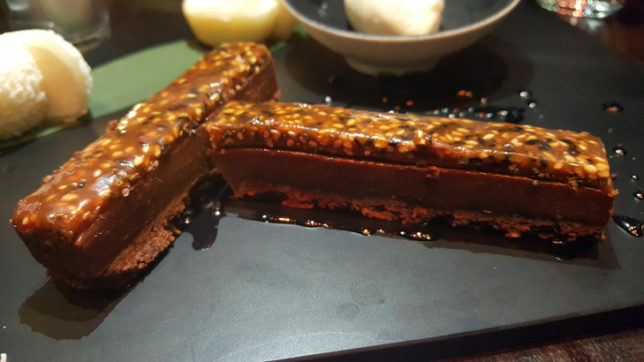 And who could resist the exotic flavour of the coconut  mochi ice cream…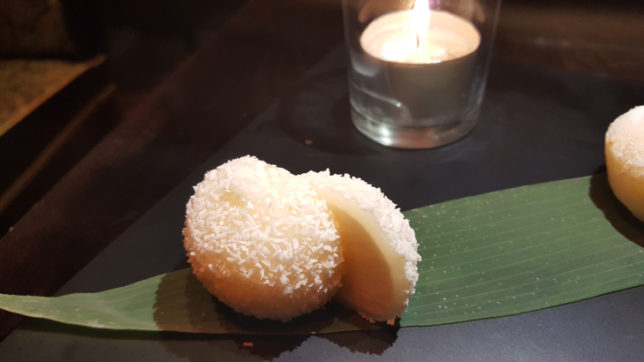 Buddha Bar Restaurant London pushes culinary boundaries thriving from a blend of Far Eastern cuisine with Western tastes and influences that delights the senses and excites the palate. The menu embodies elegance and style to provide diners with an exclusive culinary experience that is not to be missed.
Buddha Bar London
145 Knightsbridge, London SW1X 7PA
0203 667 5222
www.buddhabarlondon.com