The AW16 By Caprice Home collection consists of gorgeous bedding sets including matching duvets, pillowcases, cushions, runners and curtains that will bring the opulence to your boudoir. Each range is made with the finest materials that have been chosen by CEO Caprice Bourret personally and the styles incorporate new techniques, glamour and originality. The AW16 collection boasts a variety of colours, prints and textures.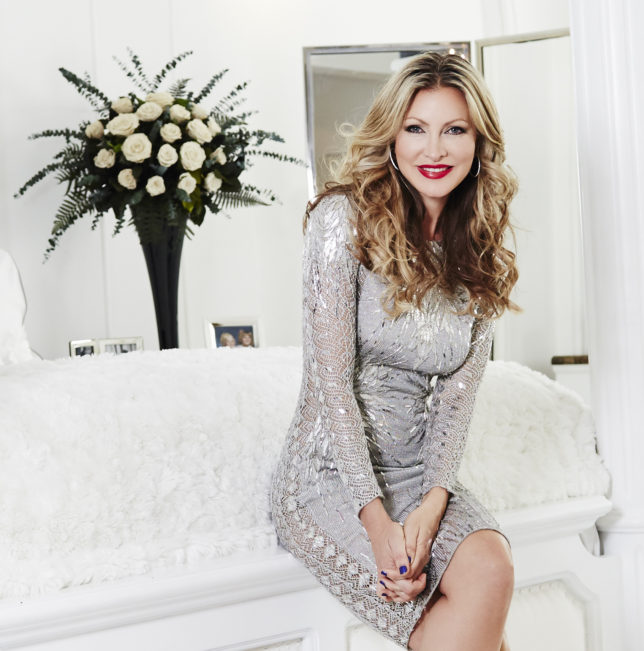 In an exclusive for SLOAN! Magazine, Entrepreneur and Model Caprice Bourret shares her personal top interior tips for the festive period ahead.
Colour Schemes
Instead of the usual reds and greens opt for more neutral tones such as champagne, silver, grey and white.
Even though we are not guaranteed a white Christmas; you can emulate it within your home. Shades of white and silver are perfect hues for the festive period as they give you the feeling of snow in the warmth of your home, as well as, adding a hint of sparkle and glamour.
Decorations
Rather than going for the traditional tinsel, which is well known for having to be vacuumed up multiple times a day, opt for decorative ribbon or diamante 'curtains' for the walls
Pinecones and twine ornaments also add a touch of rustic cheer to the home. Making these at home can be a fun activity to do with your children and the whole family.
Lighting
Think about the ambiance in your home, are bright lights really going to give you the warm, fuzzy festive feeling? Indulge the senses through not just sight but by also smell, use scented candles such as cinnamon, apple spice and ginger.
Additionally fairy lights aren't just for your tree. Try placing them around door frame and window ledges throughout your home.
Another great idea is to fill a vase with fairy lights or place your candles inside them for a key festive feel.
Touch of Luxury
Add a touch of luxury to your room with the new By Caprice Home Teardrop range. This hero set is adorned with embroidered diamante teardrops, which feature on the dazzling edged pillowcases and duvet cover.  Add the finishing touches to this lavish set with the matching runner and silver sequin cushions.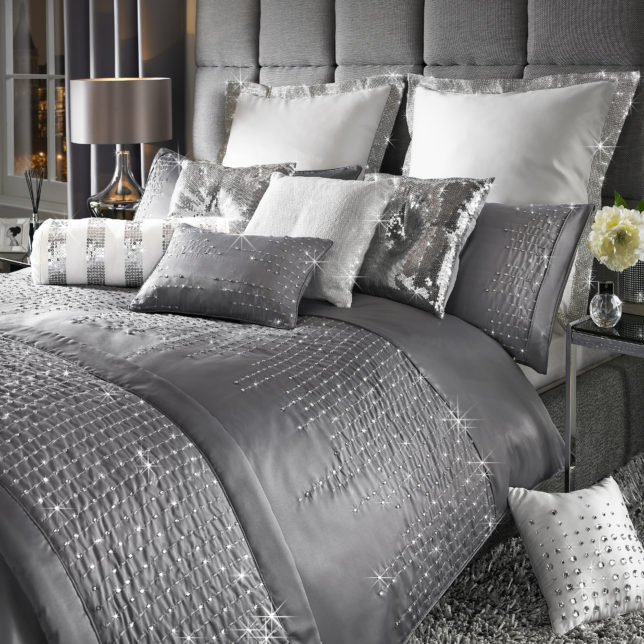 Hollywood Glamour
Encapsulate old Hollywood glamour with the By Caprice Home Valeria collection. The luxuriously soft duvet cover encompasses a stunning sparkled floral design made up of shimmering sequins. Round up your enchanting bed décor with the metallic striped bolster cushion and light grey runner.

Unleash Your Wild Side
Unleash your wild side this season with the By Caprice Home Animale Champagne range. This set is sassy yet luxurious and the duvet features a beautiful champagne material, adorned with animal print sequin embroidery. If you love bold designs, complete the look with the matching pillows and runner for a flawless effect.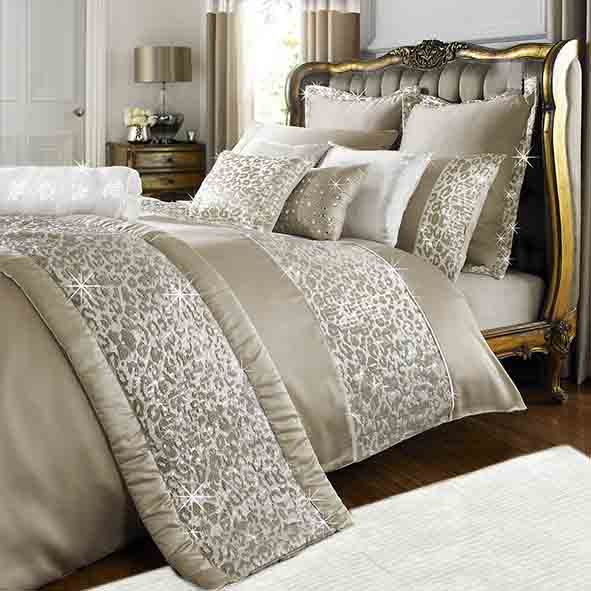 Butterflies in the Boudoir
Transform your bedroom into an oasis of relaxation and glamour with the stunning By Caprice Home Butterfly Champagne collection. Boasting a luxurious champagne shade and eye-catching butterfly design, the duvet is finished with striking metallic yarn for a unique look. Style this duvet with stunning bolster cushions, complete with the butterfly motif for a truly lavish bedroom display.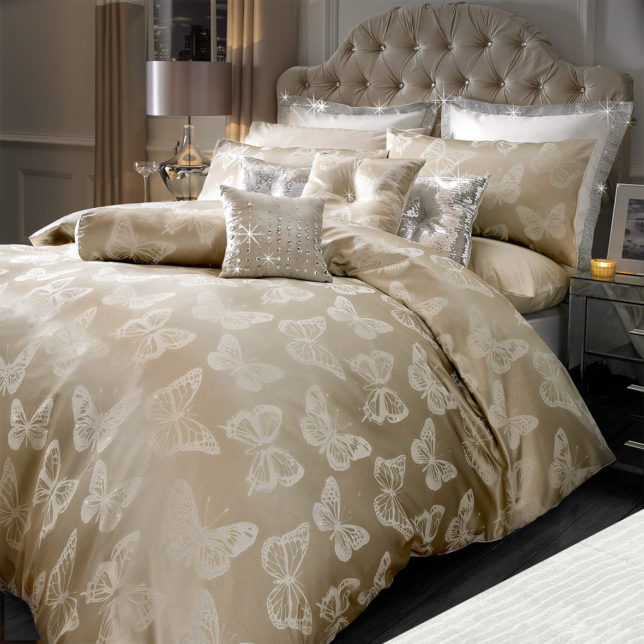 All bedding sets, including Teardrop, Valeria, Amimale Champagne and Butterfly Champagne are available in single, double and King sizes.
The By Caprice Home AW16 range is stocked at House of Fraser, www.very.co.uk and www.lookagain.co.uk