Celebrating over 35 years since it's doors opened in the heart of Covent Garden, Cafe Pacifico is London's oldest Mexican cantina and home to the authentic flavours of Mexico with a few Tex-Mex favourites thrown in for good measure.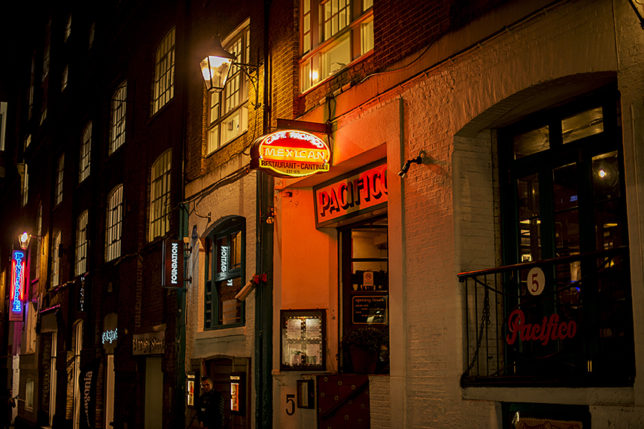 Cafe Pacifico, London's original Mexican cantina, is nestled at the heart of bustling Covent Garden. Since 1982, they have been serving up an array of tasty, good value Mexican food, premium tequilas and superb cocktails along with some of the best Margaritas in town! A selection of over 150 tequilas and 50 mezcals are served at Cafe Pacifico and they also specialise in other Mexican agave distills such as Bacanora and Raicilla.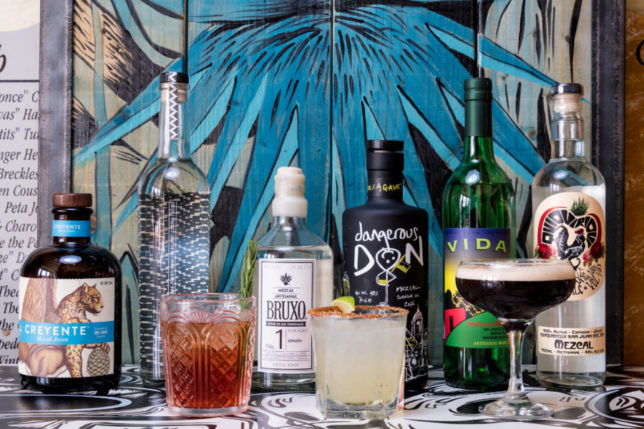 Cafe Pacifico, the first Mexican restaurant to open in the UK over 35 years ago, is the only restaurant in the UK with a gold accreditation from the Regulatory Tequila Council for its excellence in Tequila Education to all.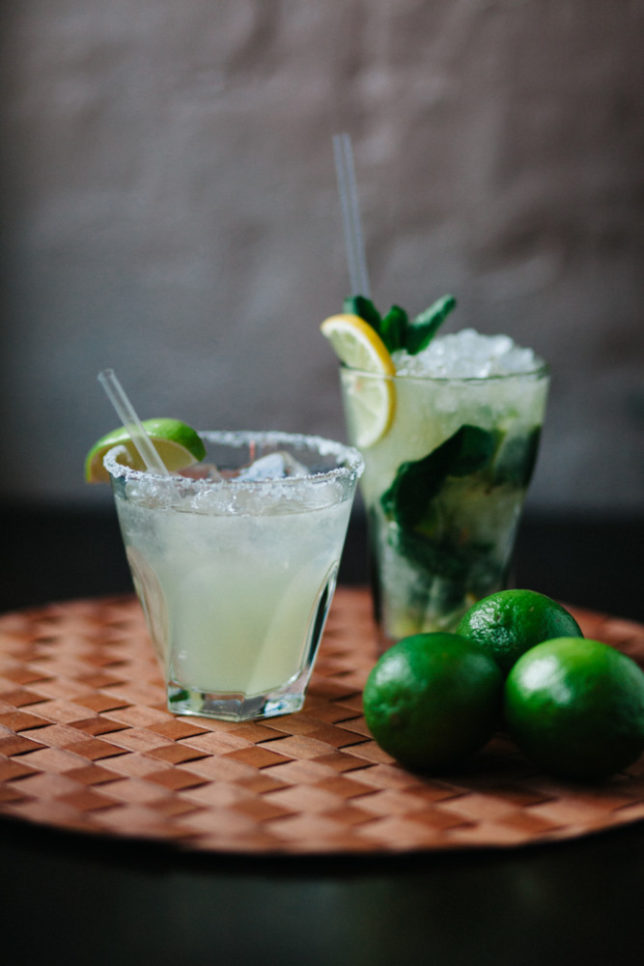 The restaurant prides itself on its freshly homemade food using local producers and suppliers as well as the best imported ingredients from Mexico. The restaurant's founder is the European Ambassador to Tequila a title bestowed on him by the National Chamber of Tequila in Mexico.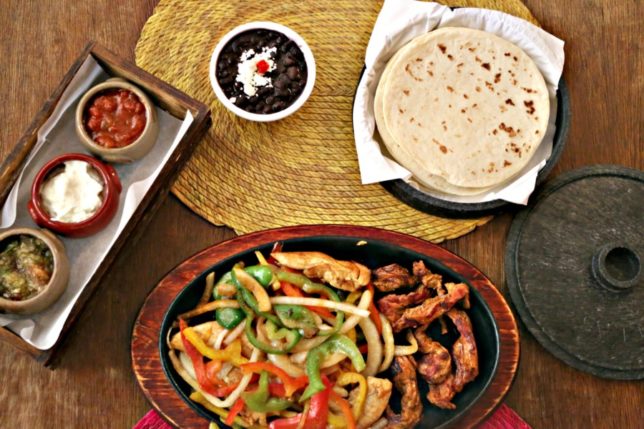 Over 20 nationalities work with Cafe Pacifico including Mexicans from different part of the country, bringing their diversity and an international touch to the Mexican Restaurant. More than 35% of the staff have been with the restaurant for more than 10 years – which is quite an achievement in the fast-changing world of hospitality.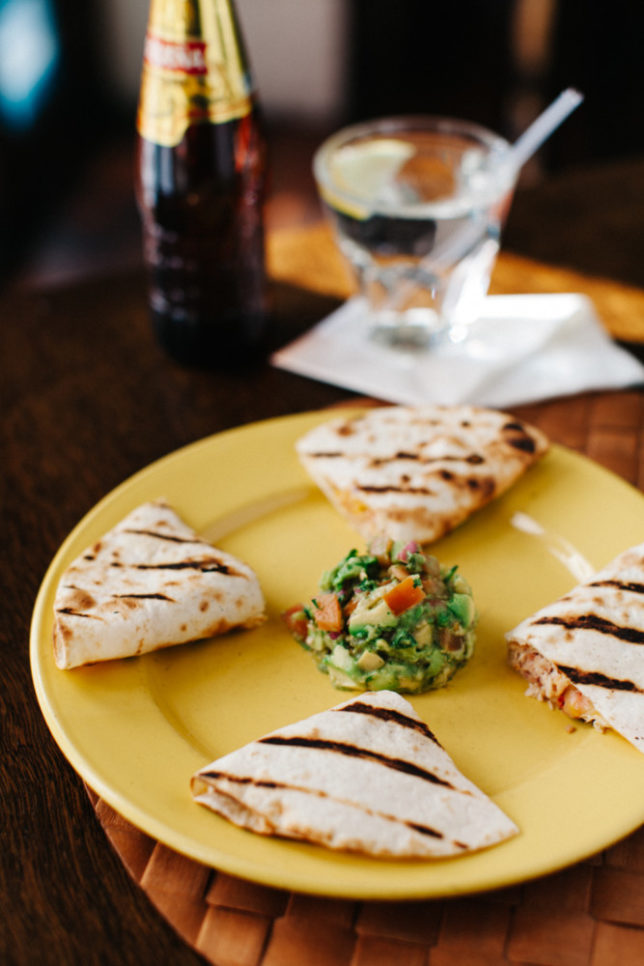 We were warmly welcomed at Cafe Pacifico and what better way to start an exciting meal than to try an award-winning Tequila cocktail. The Margarita Rumble is one you won't forget in a hurry with every sip refreshing your palate with a mix of tequila, passion fruit, vanilla, lime juice and a chilli rimmed glass to tantalise those taste buds.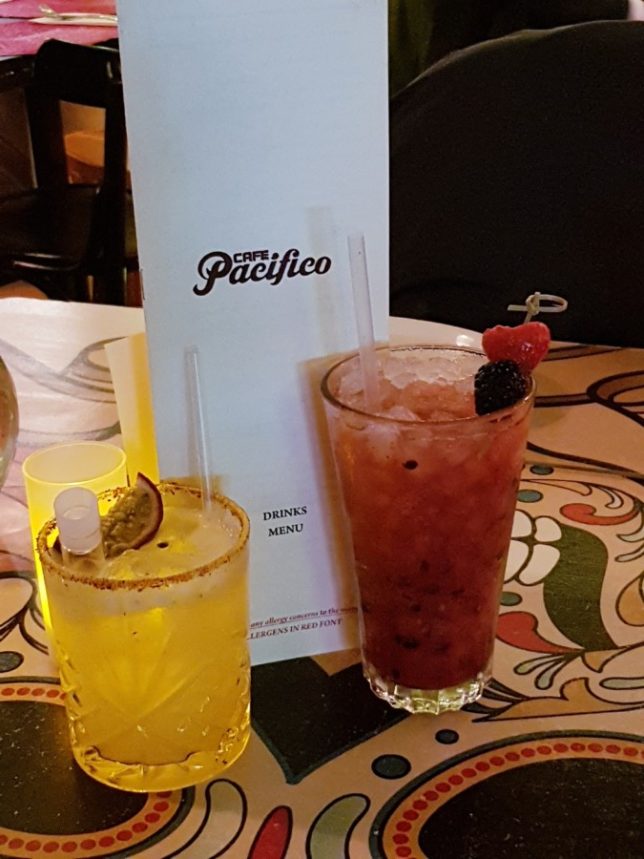 To start, we shared the Antojitos Platter which consisted of Chicken Quesadillas, Tlacoyos with chicken tinga and smoked garlic mushrooms joined by Chipotle glazed chargrilled prawns and served with guacamole, fresh tomatillo salsa and crema mexicana.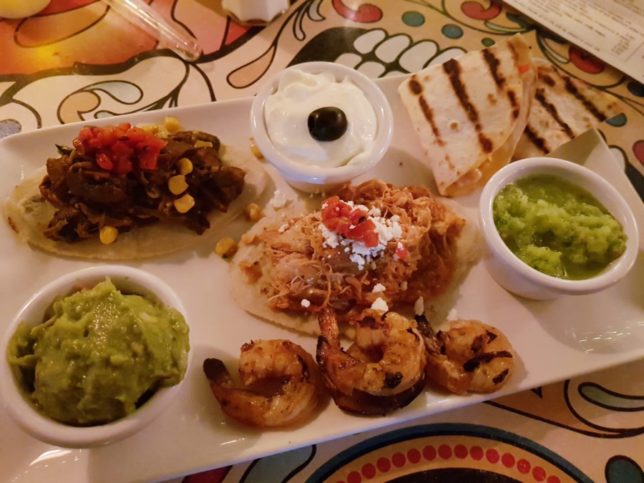 Our host explained that the platter is a celebration of the traditional street foods of Mexico and the tomatilla salsa is made from a lesser known green tomato-like thing that adds its own unique flavour which creates a refreshing zingy salsa reminiscent of an Indian coriander chutney which complemented the street food inspired platter perfectly.
We then moved on to the main event which was all about the tacos. Cafe Pacifico is rightfully proud of their tacos selection which has something for everyone from pulled pork and seafood to a vegetarian friendly option.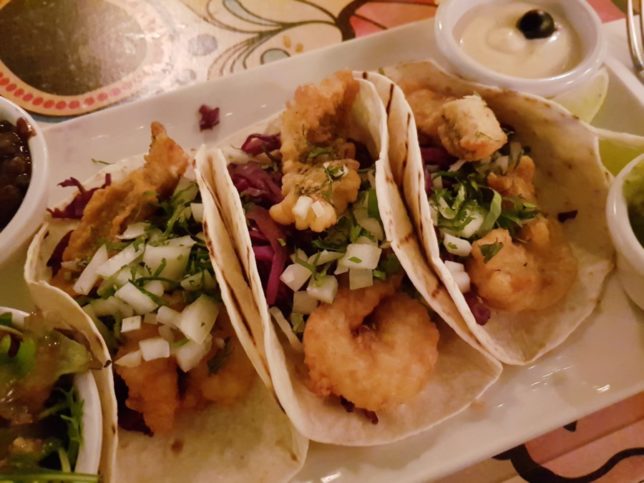 For an equally authentic taste of Mexico one might choose to try the fajitas including the chef's recommendation of a seasonally festive Turkey and Cranberry option. But we couldn't resist trying another taco dish so I had the slow cooked pulled pork chilli tacos. Three 6″ flour tortillas are filled with a smoky sweet mixture of pulled pork cooked low and slow in Ancho chilli sauce
To finish we enjoyed two delicious desserts – the very traditional choice of Churros and an innovative Mexican Deep Fried Ice Cream. The churros – a staple sweet treat in Mexico – came tossed in cinnamon sugar and served alongside a homemade spicy chocolate sauce that left a pleasant hint of chile at the back of the throat. Also on the side was a serving of Cafe Pacifico's delicious dulce de leche with its almost toffee like sweetness spiked with a hint of tequila.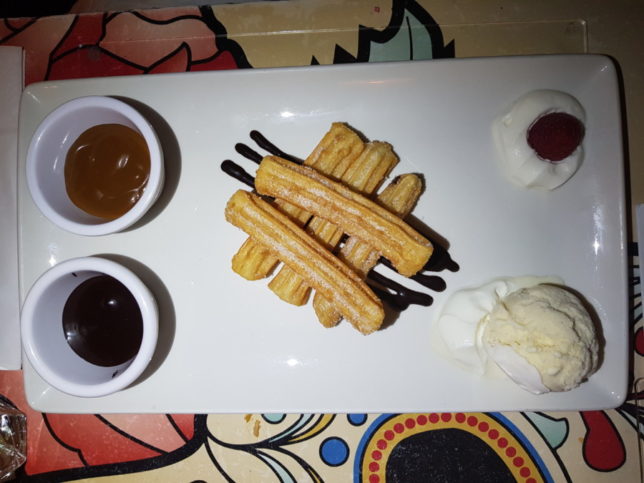 The Mexican deep fried ice cream was coated in a tempura style batter with crispy bits to add texture to the lightness of the battered ball of vanilla ice cream – a surprise as one would expect this dessert to be on the heavy side which it wasn't at all.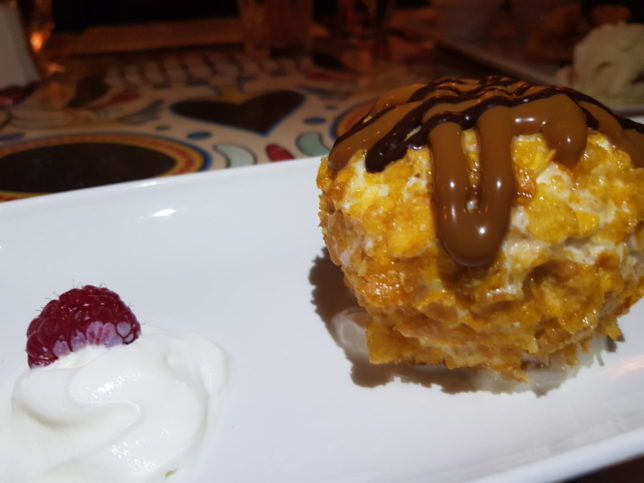 Cafe Pacifico delivers an authentic Mexican experience in a friendly, caring atmosphere extending a warm Latin welcome to Londoners and tourists alike. Having survived nearly four decades during challenging economic times and resisting the onslaught of a profusion of chain restaurants opening up in Covent Garden, Cafe Pacifico stands out from the crowd offering a fiesta of Mexican flavours in the heart of London. Well worth a visit the next time you're in this part of town.
Cafe Pacifico
5 Langley Street, London WC2H 9JA
020 7379 7728
www.cafe-pacifico.com
@officialcafepacifico