Cannizaro House is one of the oldest hotels in Wimbledon and it has welcomed many famous guests thoughout it's history including Lord Tennyson, Henry James, Oscar Wilde and even the last Maharajah of the Punjab. Cannizaro House website says: "Our award winning restaurant in Wimbledon village is open daily offering a two or three course set price menu and a taster menu with the addition of a traditional roast and all the trimmings on a Sunday – because we know that nothing beats it. Food is one of the hotel's strong points, with an exceptional à la carte menu on offer every night in the main restaurant. It's easy to see why it's an award-winning set-up; staff are both knowledgeable and friendly, willing to provide recommendations for food and wine pairings and answer questions on the menu's provenance. "
Dinner is served between 7pm and 9.30pm. We were seated by one of the largers floor length windows with a beautiful view of the landscaped garden. Being still light and not too cold, a couple of guests were wandering outside taking in the beauty of the surroundings before dinner. The staff were very attentive and knowledgable about the food and wine selection, and although we went for the a la carte, the pairings suggested would be a great compliment to the dish for anyon ewho was still dabbling with the wine trivia and would rather be guided.
The meals we had were as follows.
Starters
Josper Grilled ½ dozen half shell Queenie Scallops served with Guanciale Pancetta, Lemon & Garlic
Creedy Carver Duck Breast served with Foie Gras and Cherry "Jam Sandwich" and Brioche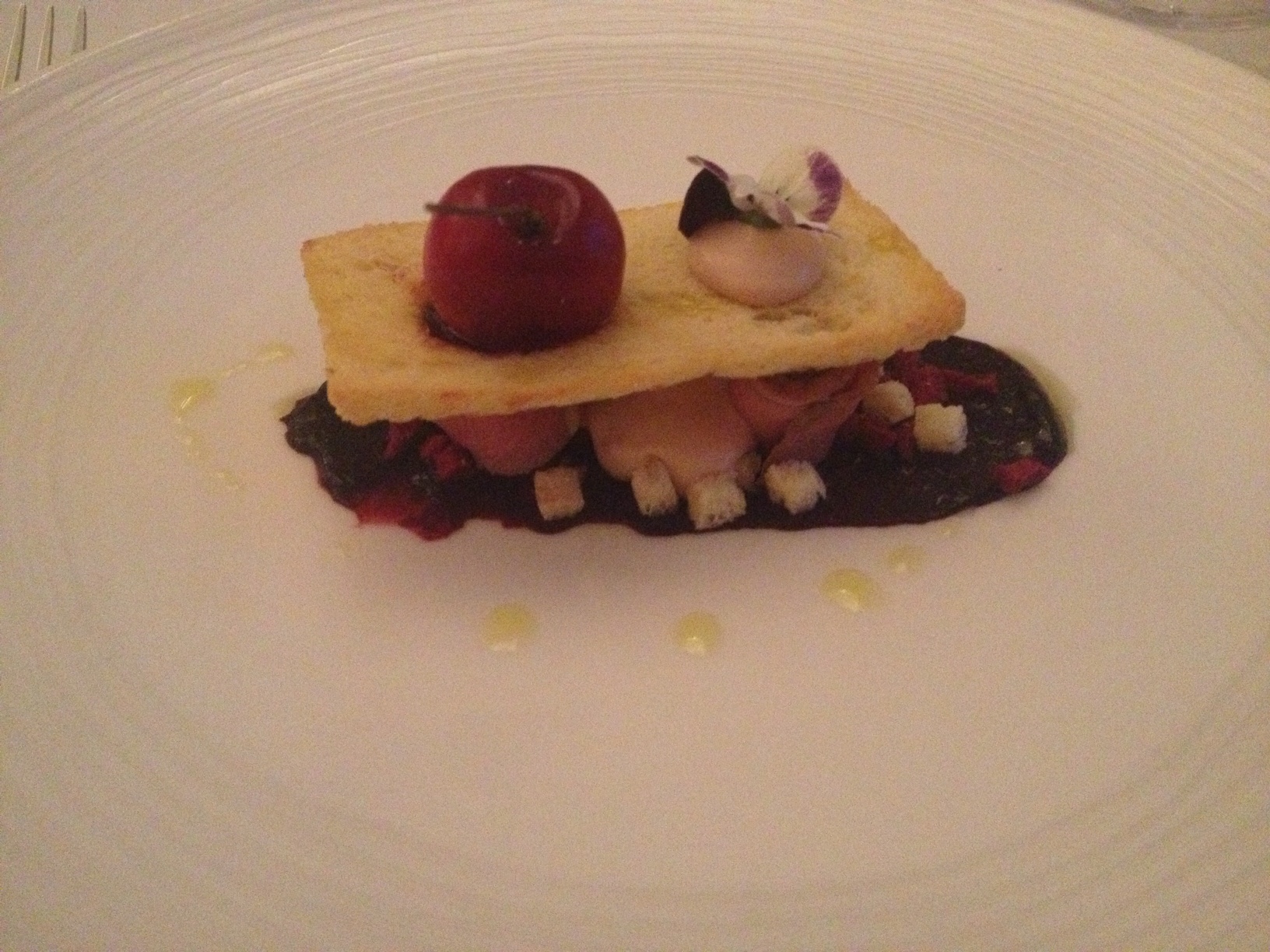 Mains
Slow Cooked Pork Rib Eye served with Cauliflower Cheese Puree and Spiced Pineapple Chutney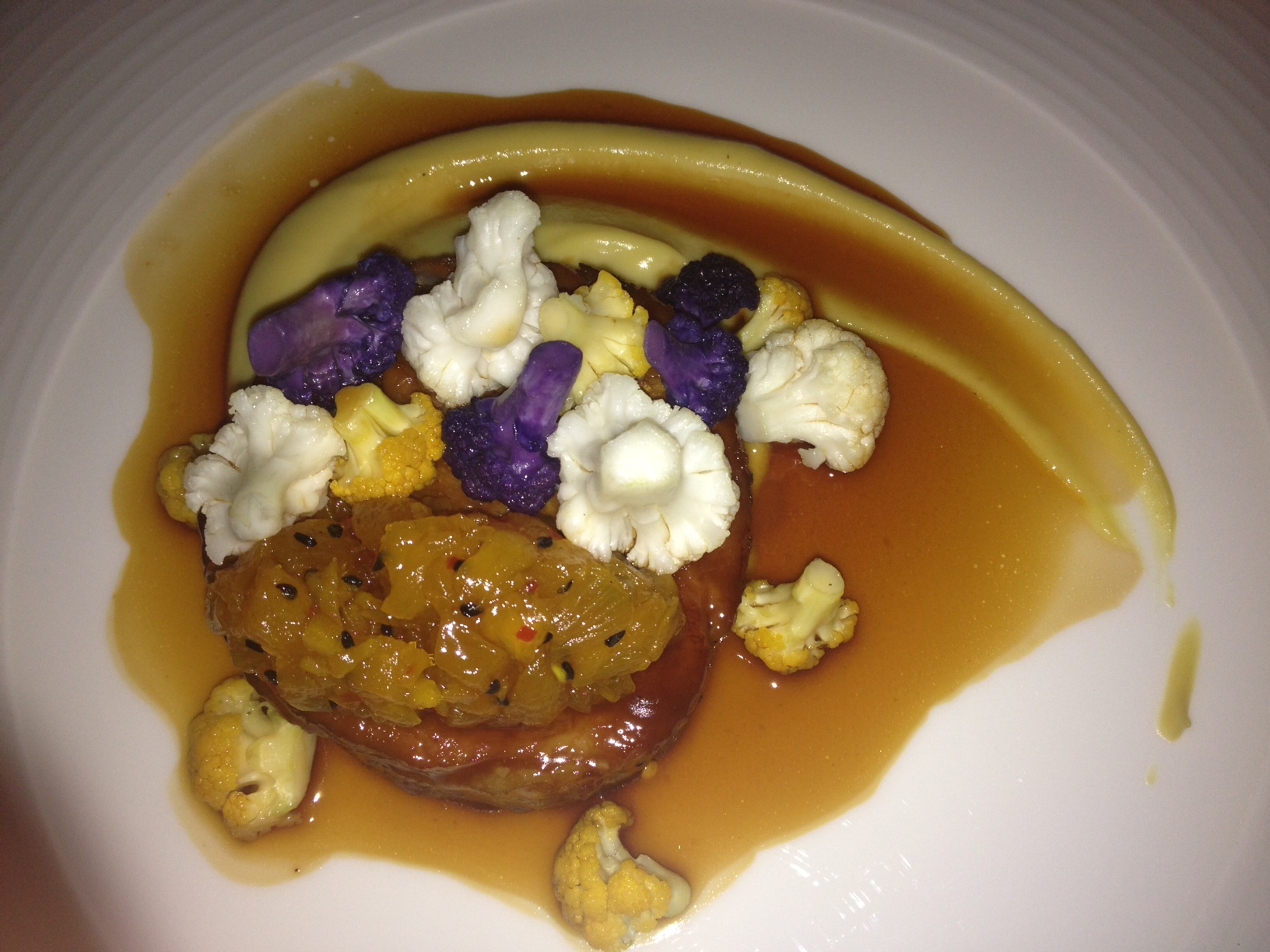 Wood Roasted Scottish Estate Grouse served with Pate En Croute, Bread Sauce, Game Chips, Watercress and Game Jus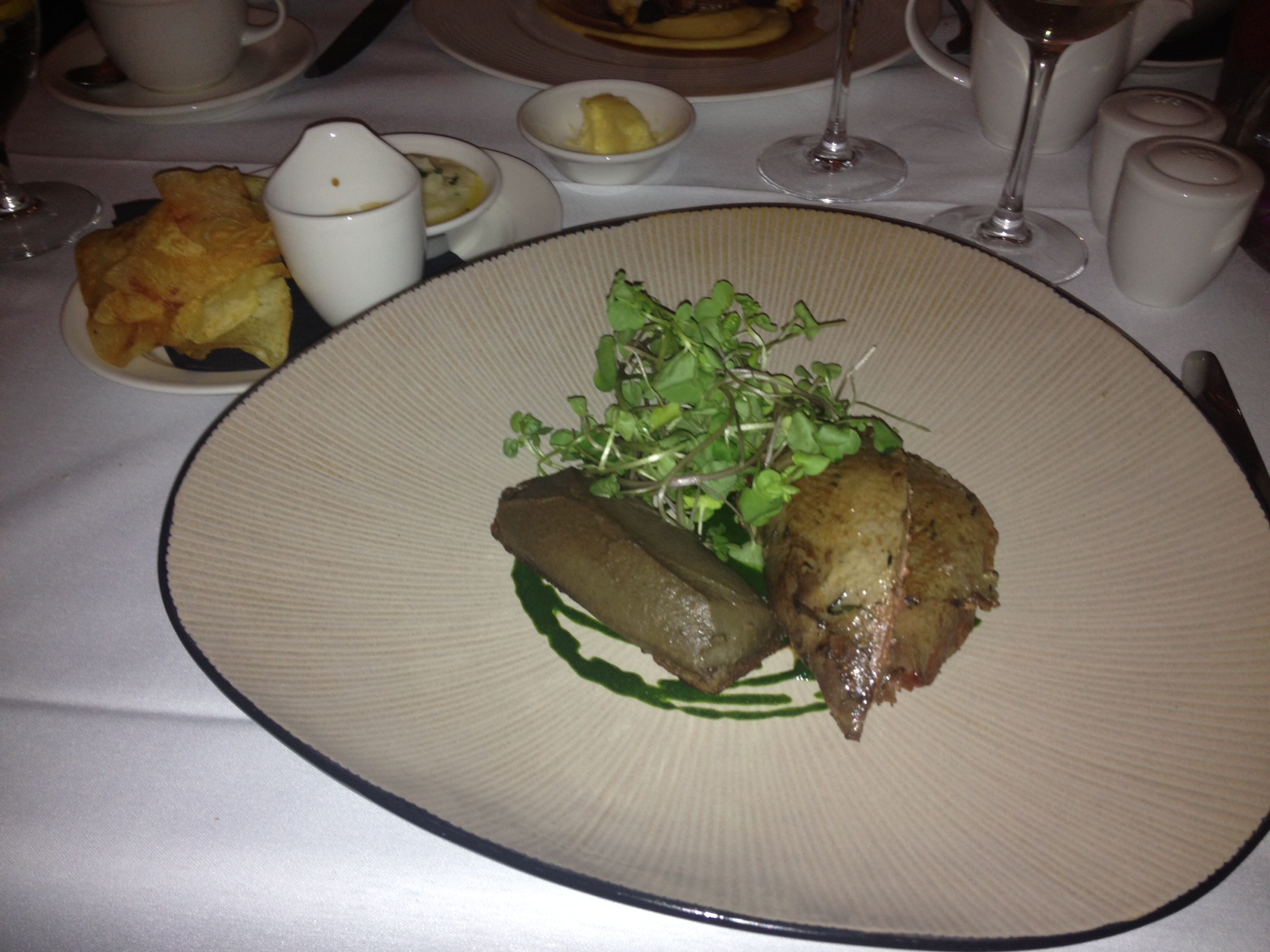 Desserts
My dining companion chose a selection of cheeses to finish but I was tempted by a slice of chocolate heaven. No ordinary dessert, this caramalised hazelnut, chocolate mouse and pistachio sponge concoction appeared on my plate like the hills and valleys of a chocolate haven of yumminess.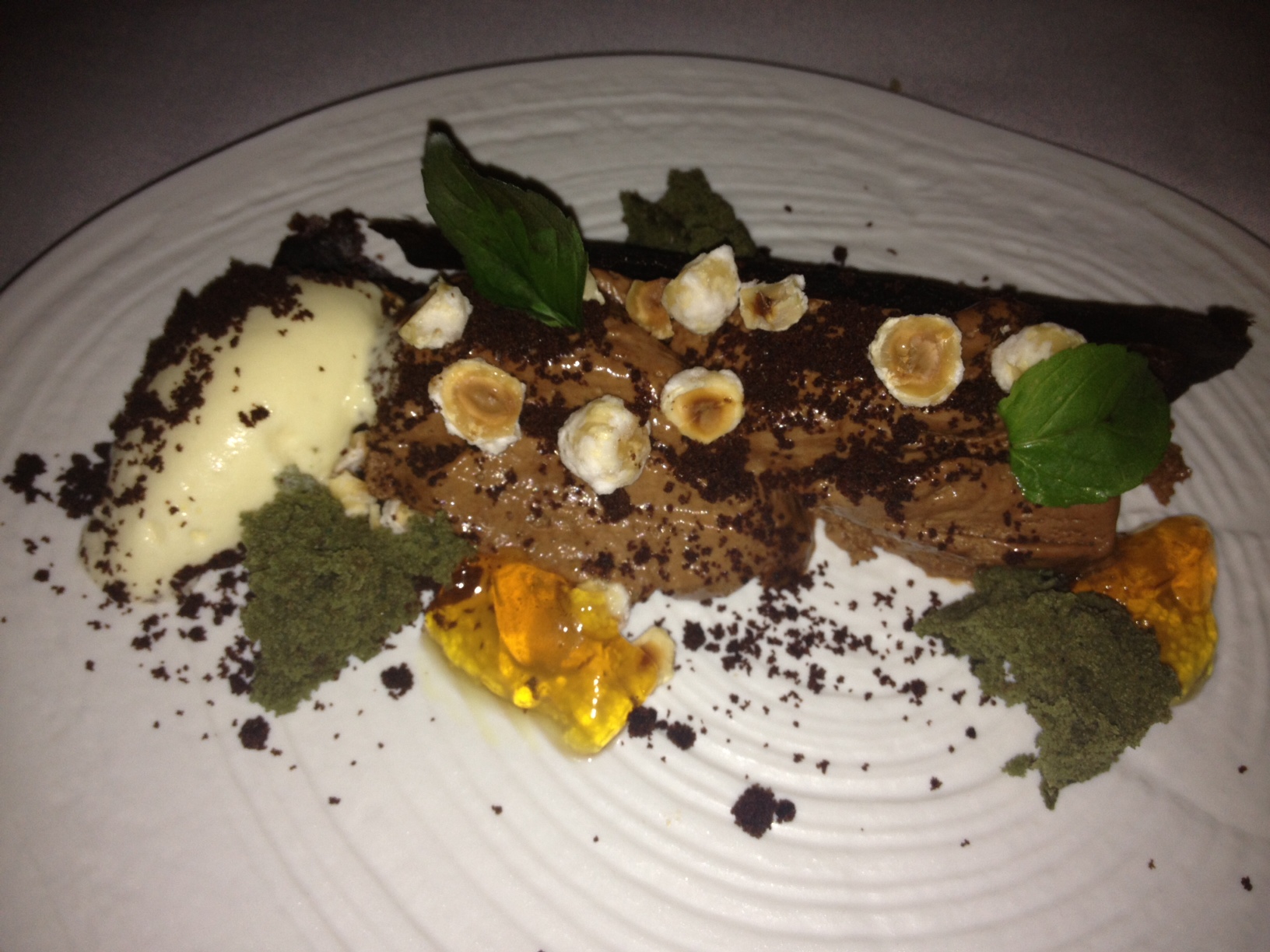 Everything was beautifully presented. Originally we were looking at this restuarant to fit the bill of most romantic restaurant however we think this hotel restaurant has scope for a slightly different accolade. It is a nice restaurant and the head chef and pastry chef have attention to detail to rival most and as such this is good for any important occassion be it a birthday or celebration or a date. The dishes were inspired  and we look forward to tasting other things on the menu on a future visit.
The wine selection is very good with a few bottles by the glass but many other interesting wines to be bought by the bottle with prices to suit all budgets.
Cannizaro House also serves Afternoon Tea at £25 per person. Their website says: "An all time classic and truly English experience, not to mention a fabulous treat. Delicious, fresh, buttermilk scones are served with homemade jam and clotted cream, accompanied by a selection of finger sandwiches, freshly baked cakes and pastries. All complimented by your favourite blend of the finest tea". This is well worth checking out as The Orangerie has beautiful views as did the restaurant.
See the review score for more on our dining experience at Cannizaro House.