The first Carluccio's caffè was opened by Antonio Carluccio in November 1999 in Market Place off Oxford Street in London. There are now 96 Carluccio's restaurants situated throughout the UK, all promising to deliver a genuine taste of regional Italy.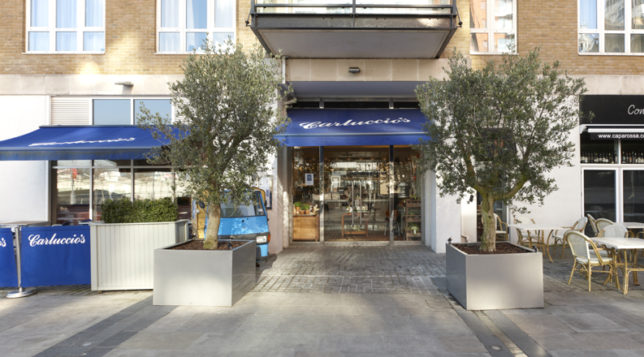 So we dropped in for dinner at Carluccio's in Putney, looking forward to dine from their menu of authentic Italian dishes, prepared on site daily by Carluccio's chefs, using the freshest ingredients. They have a beautiful mural of a classic Italian vista on the wall… could it be Florence?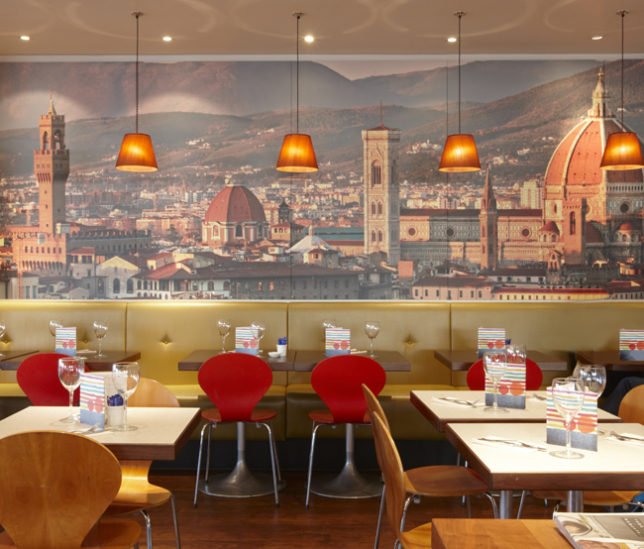 With recipes developed by Antonio Carluccio himself, we knew we could look forward to choosing from light antipasti, salads, fresh handmade pastas and risottos as well as hearty meat or vegetarian choices plus a selection of decadent desserts. At Putney there are plenty of tables to suit both couples and groups.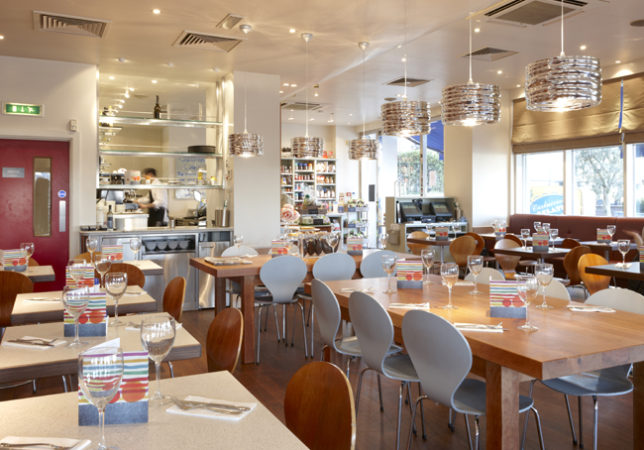 The award-winning seasonal menus are complemented by a strong selection of Italian wines and two courses paired with a glass of wine will set you back as little as £15, offering real value for money. Helping to create the Italian restaurant atmosphere, fresh colours, clean lines and contemporary furniture have been used to create a light and airy, yet comfortable dining environment whatever the occasion.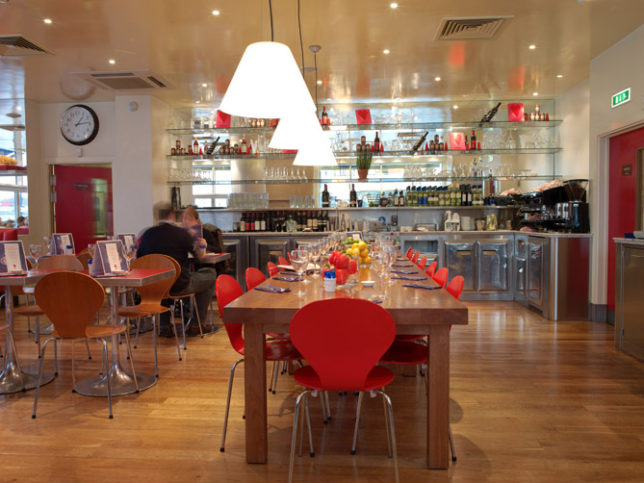 We enjoyed an aperitif while admiring the riverside view with Putney Bridge in the distance…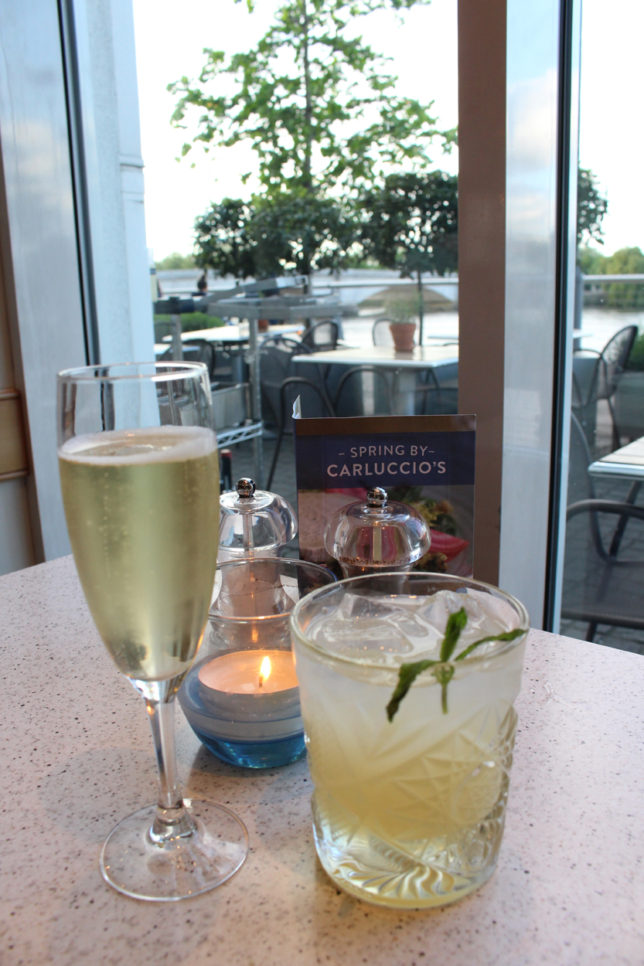 Then it was time to explore the menu and choose which authentic Italian dishes we would be dining on while enjoying some chargrilled foccacia with balsamic vinegar and extra virgin olive oil for dipping…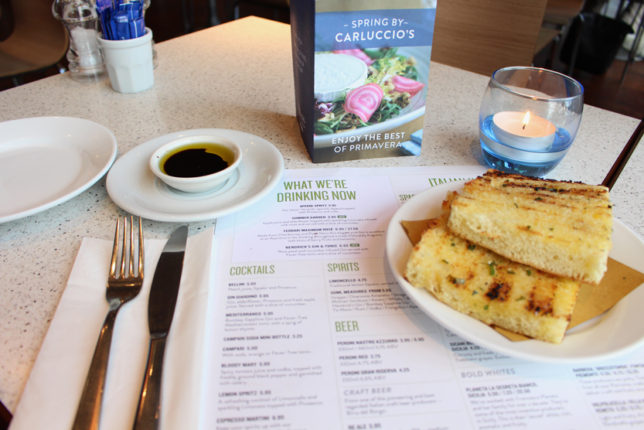 We started things off with some classic starters of  calamari, asparagus and arancini.
The calamari fritti was perfectly cooked rings of crispy calamari lightly floured and deep fried served with lemon mayonnaise. It was a generous portion which was enough to share between two so we both could enjoy the simple but succulent flavours.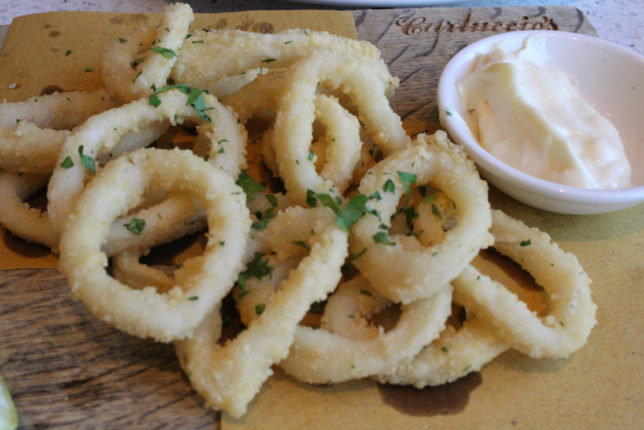 Also opening the meal was a plate of grilled asparagus dressed with shavings of parmesan. The asparagus season may be over here in England but Carluccio's ensures that diners can enjoy the characteristic taste of this wonderful vegetable by flying in their own supply straight from Italy.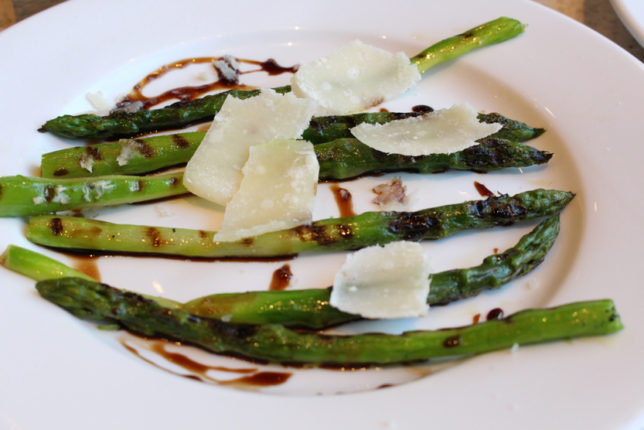 And there was just enough room for these moreish Arancini – two crispy rice balls of Gorgonzola & courgette ball and a 'nduja & Buffalo mozzarella ball, served with tomato sauce. They were oh so yummy and a perfect start to our Italian dining adventure.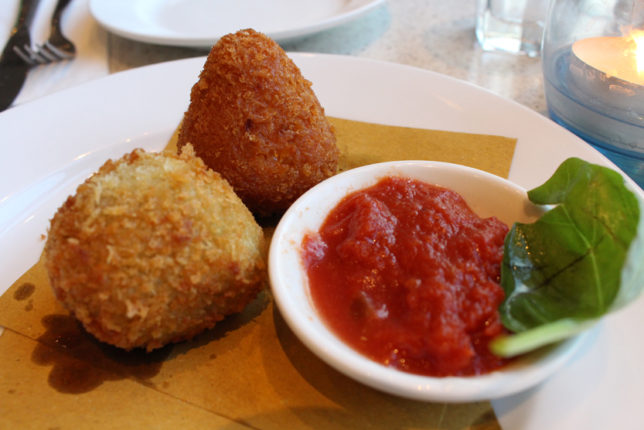 Moving on to mains, I really fancied a risotto after those beautiful arancini but didn't see anything I really fancied on the menu. The effervescent waiter Marco kindly offered ask the kitchen to prepare what I really wanted – which was a simple seafood risotto, easy on the vegetables. Marco said the philosophy was to make sure his tables had the food they wanted. Fabulously helpful he also went above and beyond to check for allergen potentials for me. And this is the wonderful dish that arrived at the table a few moments later…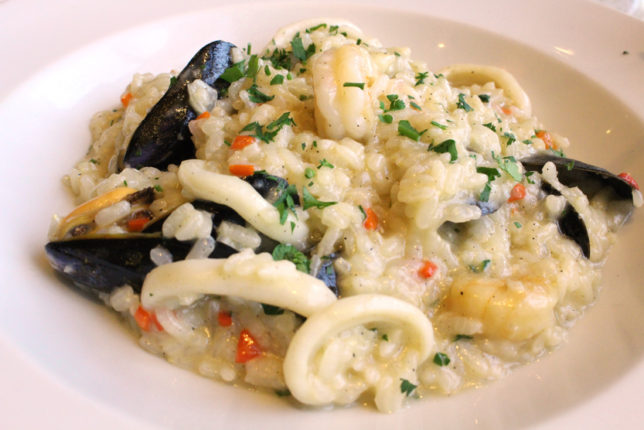 My dining companion chose not to go off menu and sampled the Lamb Alla Griglia – a delicious dish of tender lamb cutlets, marinated in mint and grilled before arriving on the plate served with green beans, cannellini beans, cherry tomatoes and rocket all tossed in pesto.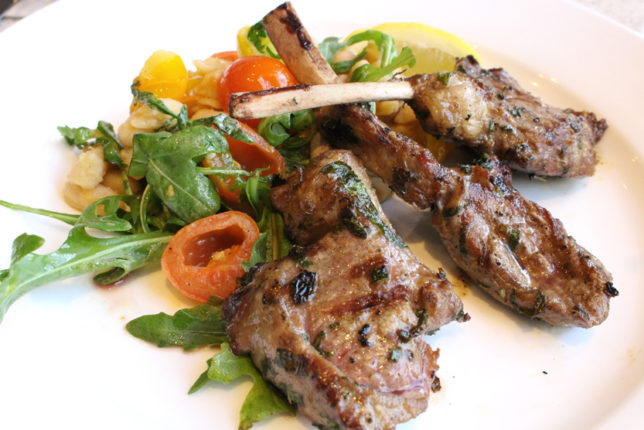 As an accompaniment to his meat dish, he chose a plate of Patate – crispy potatoes roasted with garlic and aromatic fresh rosemary.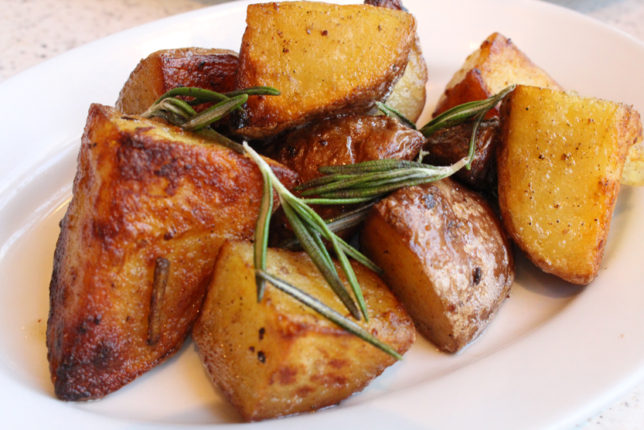 Dessert or Dolci, as they call it at Carluccio's is one of the highlights of the meal and makes a fitting end to fresh authentic flavours of Italy. Perhaps you would be tempted by the classic Tiramisù – Savoiardi biscuits soaked in strong espresso coffee and coffee liqueur with mascarpone and chocolate.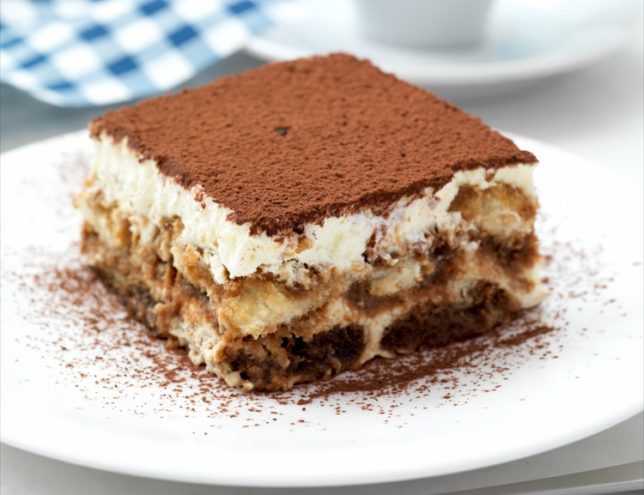 Another popular choice on the dessert menu is Dolce di Cioccolato – a warm chocolate pudding baked with almonds and Kahlua served with vanilla ice cream.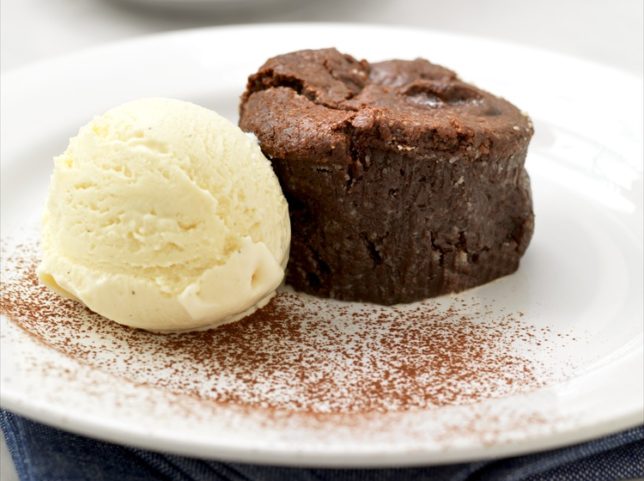 But we couldn't resist sampling the authentic flavours of a traditional dessert of Pasticcio di Cioccolato, a warm satisfying slice of chocolate bread and butter pudding studded with plump raisins and served with vanilla cream.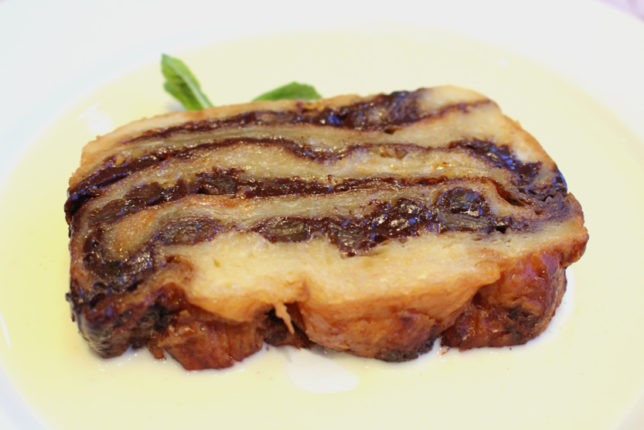 Carluccio's Putney is the place to go for relaxed dining that is "Minimum Of Fuss, Maximum Of Flavour" or MOF MOF as Carluccio's likes to say!
Carluccio's
The Brewhouse, Putney Wharf, London SW15 2JQ
020 789 0591
www.carluccios.com
[mappress mapid="27″]