Carmen Greco, Co-Founder of iCoolKid, talks to SLOAN! about the rise of Generation Z (young people under the age of 18) and why being a child in today's modern world offers options and possibilities not known to previous generations.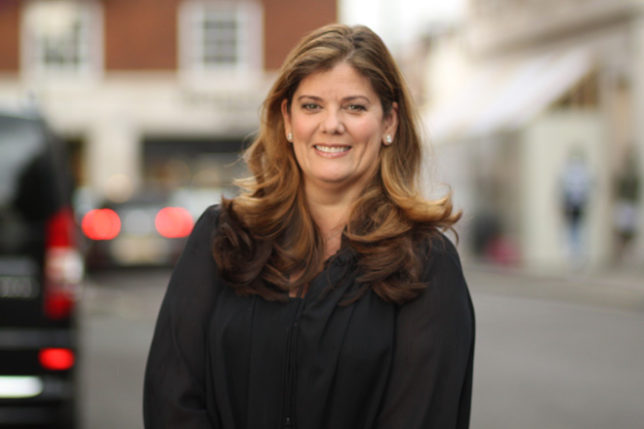 2017 is an exciting time to be a kid. Over the past decade we have seen a seismic shift in generational influence, and a rise in the intuitive interaction within the 8-15-year-old demographic. Consequently, this age group has become much more informed and engaged with the digital world, and the options available to them.
This shift can be attributed to widespread technological innovation and the fact that Kids today have exposure and hands on access to technology from a very young age. This has primarily been driven by lower product prices, a more varied and simplified product offering and broader availability through mass distribution. When coupled with the higher frequency use of targeted tech-related advertisements across print, multimedia, gaming/music and social media platforms; the results are undeniable, deeply entrenched and here for the long-term.
Whatever the reasoning behind it, this seismic change has had an astounding effect on family dynamics, which is fascinating to observe.
Far from the old adage 'children should be seen and not heard', Generation Z (the current under 18s) are more confident and better able to express themselves than ever before, and unsurprisingly this has in turn had an effect on how parents view their children within the family set-up.
A recent poll carried out by iCoolKid uncovered that UK parents today have become dependent on their Gen-Z offspring for a number of family-based financial and lifestyle decisions, including – booking holidays, making home-tech purchases, and selecting where to have a family dinner.
Parents of Gen Z-ers, such as myself, are in a unique position due to the fact that our children have been 'born social' and have an incredible wealth of information available to them as the result of the digital world they are growing up in. Children within this age group are much better equipped to sift information, think creatively, and problem solve. In recent years, we've really got to grips with this and understand the incredibly positive impact which it can have on household dynamics and the key decision making process.
From speaking to my friends who also have children within the Gen Z age group, it's clear to see the real-world effect that this generational shift is causing. They each have multiple anecdotes about how their children are the driving force behind any technology purchases/upgrades within the household, or how their children are their first port-of-call if they want any advice about which apps they should download, or how is best to research hotel options for family summer holidays. One friend in particular shared with me that her children had huge influence over a recent property purchase which her and her husband made.
This level of trust and inclusion within the decision-making process is something that just hasn't existed within previous generations. In fact, it has been quite the opposite – with the traditional family dynamic involving children being completely led by their parents.
For me, one of the most interesting changes to come about as the result of this shift is the way in which families now interact with each other around the dinner table. Ten years ago, a mother asking her son the simple question, 'how was your day', would most likely have elicited a response of 'ok'. However, in today's society kids are much more comfortable sharing their thoughts and opinions across the board, and I believe that this is having a wholly positive effect on parent-children relationships.
This confidence in expressing opinions also extends to current affairs, with Gen Z-ers having both the ability and the desire to engage in topical discussions surrounding world events. Again, I believe that this is a real benefit of the world we live in today. It's fantastic that parents can have this level of engagement with their children. My husband and I always aim to have this level of discussion with our son, Jenk, and actively encourage him to talk about what's going on in his world, and his passions in life.
With all of this in mind, it will be interesting to see what the future looks like for Gen Z-ers, who are naturally more entrepreneurial, better multi-taskers, and more diverse because of their interactions with peers across the globe on social media, along with the information available to them. In many ways, Gen-Z-ers already seem more advanced than the generation before them – they are without a doubt more engaged and more responsible. As they become adults, it will be fascinating to see the world they create.
For more expert advice from a host of experienced specialists in their field, click here to read our latest Ask The Expert articles.
About Carmen Greco
Carmen Greco is an accomplished London-based entrepreneur who lives and works in Mayfair, with an extensive career history across both the banking and medical industries. She is co-founder of iCoolKid Ltd. which she set up and runs alongside her son Jenk Oz.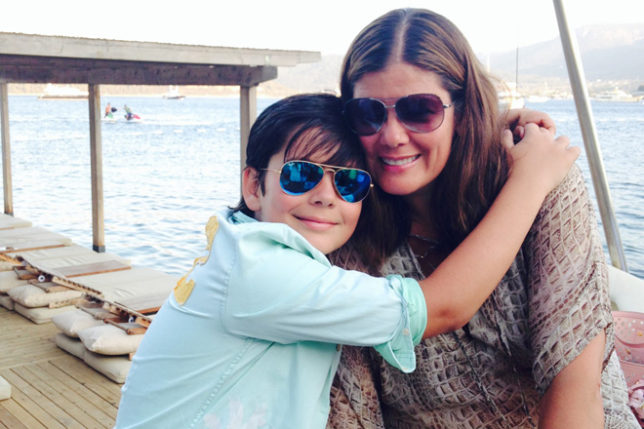 iCoolKid is a multi-channel digital lifestyle brand from 8-15 year olds comprising of a website – iCoolKid.com – a collection of social media platforms, a YouTube Channel, weekly curated new music playlists on Spotify, professional 'club quality' playlists housed on Soundcloud, full production facility & a 1,500 sq. ft. stand-alone filming studio referred to as 'The Garage' based in Mayfair. In addition to this, there is also the soon to be launched clothing line – iCoolKidGear. The company has officially been in operation since late 2016, and it's success so far has also led to Jenk being recognised as the UK's youngest CEO. iCoolKid.com is currently the UK's biggest digital media platform of its kind with over 1,500 original articles spread across 7 topical channels.