The Case Logic Berkeley II Backpack (£49.99) is a spacious, multi-purpose bag which spans the width of an active day from the morning commute through to impromptu evening plans.
The backpack ensures that the technology you need to access throughout the day remains fully protected and always at hand.
With an range of nifty storage pockets to hold personal items and dedicated compartments for both your laptop and tablet, this backpack is a functional yet stylish solution to having all you need right on your back.
The Berkeley II Backpack is large enough to fit a 15.6-inch laptop and has a protective sleeve for your iPad or tablet.
You can neatly store various sizes of electronics and accessories inside of the generous pen pouch located in the asymmetric electronics organization panel at the front of the backpack.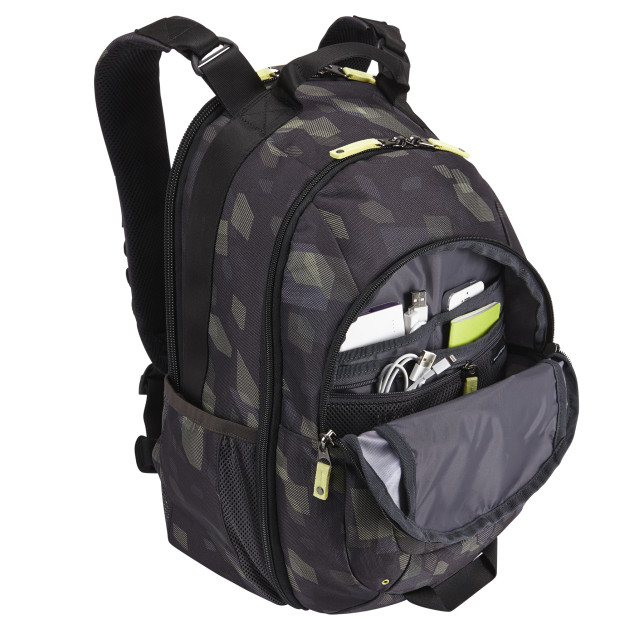 The back panel has a cash-stash pocket which provides a secure hidden area to protect small valuables and to help keep you hydrated the backpack has convenient mesh side pockets to store water bottles so they are always easily within your reach.
The articulating shoulder straps seamlessly move to accommodate various body types for the most comfortable fit you can imagine and the removable, adjustable sternum strap offers extra support when toting heavy items.
For extra security, the backpack has oversized zippers which are wide enough to attach a luggage lock.
Suitcase style opening on the generously proportioned main compartment also allows high visibility for packing and easy access to items.
Durable polyester material in a stylish carbide print withstands the busiest of schedules, which is yet another reason why we believe the Case Logic Berkeley II Backpack will become your go-to multi-purpose backpack this Spring.
Check out the video below which demonstrates some of the best features of the Case Logic Berkeley II Backpack.
The Case Logic Berkeley II Backpack costs £44.99 and is available from Argos