If there's one thing that's true at Christmas, it's that holiday spirit is meant to be shared. Just as well, Jack Daniel's has put it in a bottle. For over 150 years, people the world over have celebrated the festive spirit with those who matter the most, by sharing a glass or two of Jack Daniel's.
For the first time, fans of Jack Daniel's can share the holiday spirit with the Jack Daniel's Holiday calendar—a Tennessee twist on the traditional Advent countdown.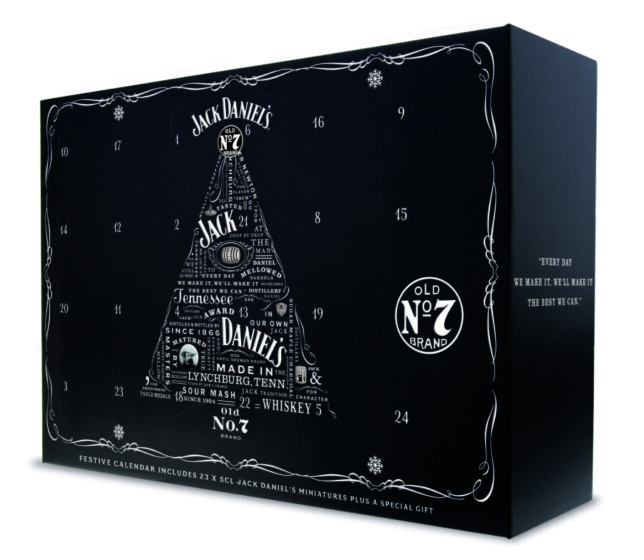 The calendar, exclusive to Asda and the Jack Daniel's store, includes 23 miniatures from across Jack Daniel's range of fine sippin' whiskeys: Jack Daniel's Tennessee Whiskey, Jack Daniel's Tennessee Honey, Jack Daniel's Tennessee Fire, Jack Daniel's Gentleman Jack & Jack Daniel's Single Barrel.
There's an extra special gift in one window No.7: a distinctive 5cl Jack Daniel's key ring hip flask—the perfect way to enjoy a sip of Jack on the go.
Behind each door of the holiday calendar, friends of Jack will find one of their favourite Jack Daniel's bottles. First, there's Jack Daniel's iconic Tennessee Whiskey itself. Mellowed drop by drop through 10 feet of sugar maple charcoal, this "extra blessing" gives Mr Jack's classic whiskey unrivalled smoothness, with a taste that deliciously balances caramel with vanilla and toasted oak.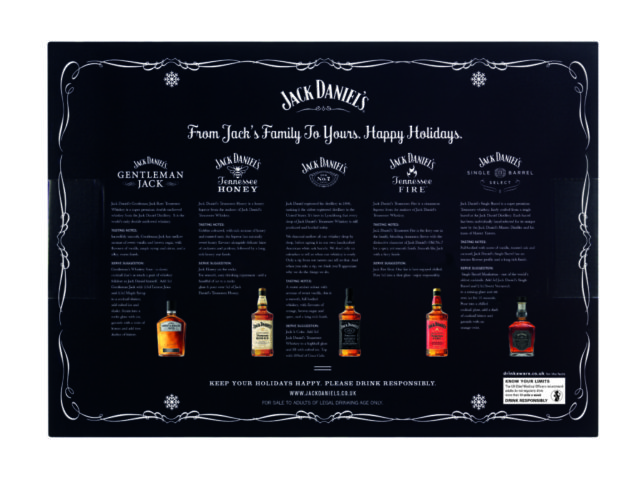 Then there's the fiery cinnamon of Jack Daniel's Tennessee Fire and the rich & smooth Jack Daniel's Tennessee Honey, which tastes just like a slice of pecan pie in a glass. The Christmas line-up is rounded off by two more Jack Daniel's favorites: Gentleman Jack is double mellowed which gives it extra smoothness & aromas of sweet vanilla and brown sugar, while Jack Daniel's Single Barrel is a super-premium Tennessee whiskey, finely crafted from a single barrel at the Jack Daniel Distillery.  The Single Barrel is a full-bodied whiskey with notes of toasted oak and caramel, an intense flavour profile and a long rich finish.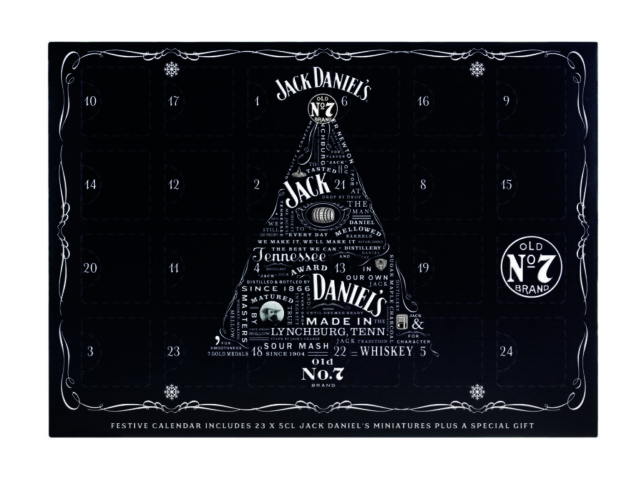 The Jack Daniel's holiday calendar is available at Asda stores nationwide and online, priced at £60. It is also available from store.jackdaniels.co.uk
For those looking for a full sized experience for the holidays, we recommend the new Jack Daniel's Legacy Edition of its iconic Jack Daniel's Tennessee Whiskey, to celebrate their rich history of fine sippin' whiskey during the festive season.
These days the iconic Jack Daniel's label is as distinctive as the whiskey itself. But while Jack Daniel's Tennessee Whiskey has always been crafted to the same high-quality since 1866, the history of its label hasn't always been so black and white.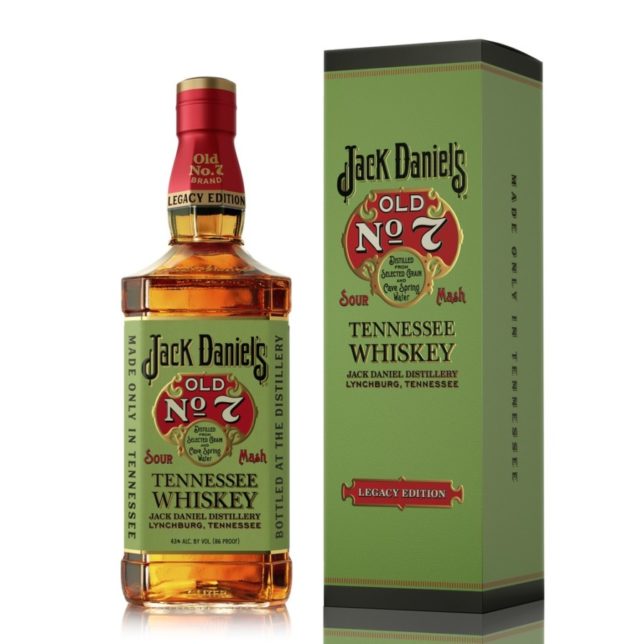 The bottle is the first in a series of limited editions bringing back a piece of Jack Daniel's colourful beginnings; a label with an unexpected shade of green and an eye-catching gold trim, as a nod to the slightly mysterious history of Jack Daniel's Tennessee Whiskey in Lynchburg, Tennessee.
Some think the green and gold label of the Legacy Edition Bottle dates back to before 1904. That's because ever since, every label on every bottle has carried the gold symbol celebrating the medal Mr. Jack won for his amber whiskey at the 1904 St. Louis World's Fair.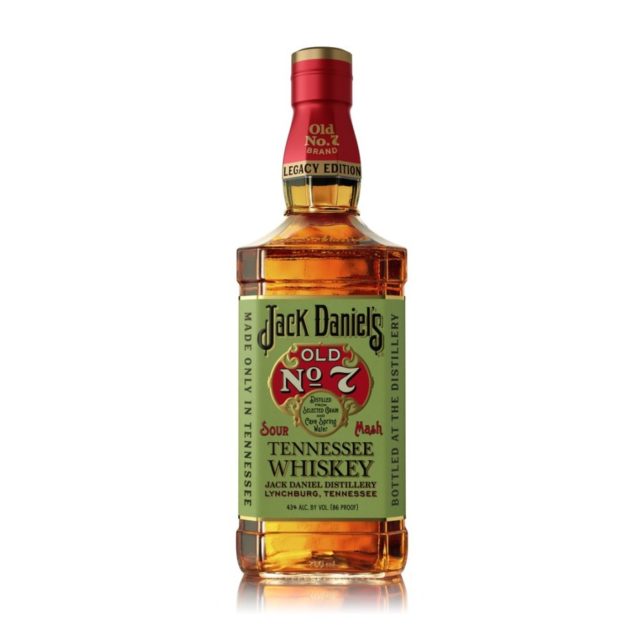 The Legacy Edition Bottle is available at Asda stores nationwide and online, priced at £32. It is also available from store.jackdaniels.co.uk